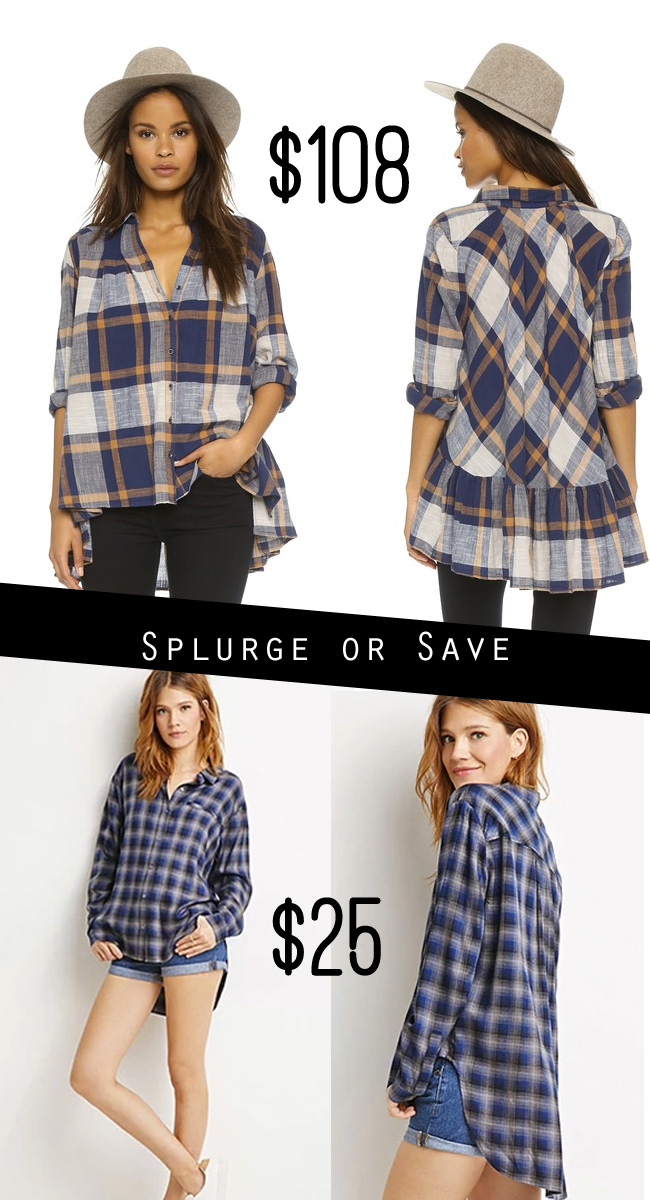 Question: If you're trying to find the perfect plaid shirt for fall and you find the most amazing plaid shirt of them all…BUT it's $108 and you have a gift card for it OR you can buy a pretty nice looking plaid shirt for $25 and you have to pay cash for it, which plaid shirt do you choose?
Answer: Both. Right?
I recently discovered the Free People plaid shirt pictured above and was instantly taken by it.  From the front it's quite nice, but from the back it's KILLER.  Like, I-can't-stop-looking-and-I-don't-want-to killer. But, gift card or no, I can't quite seem to justify the price tag. I've gotten it in my head that I without a doubt need a nice high/low hem plaid shirt (I know how this sounds. Do I need anything? No. But you get me.). And the save option seems like a good option, but why spend $25 if you don't have to? Thus the conundrum at hand.
Which would you pick if pricing weren't an issue?  Once you factor in pricing, what would you do? Help!
xo,