This post is sponsored by BabbleBoxx.com on behalf Simply Summer's Eve®. All opinions are my own.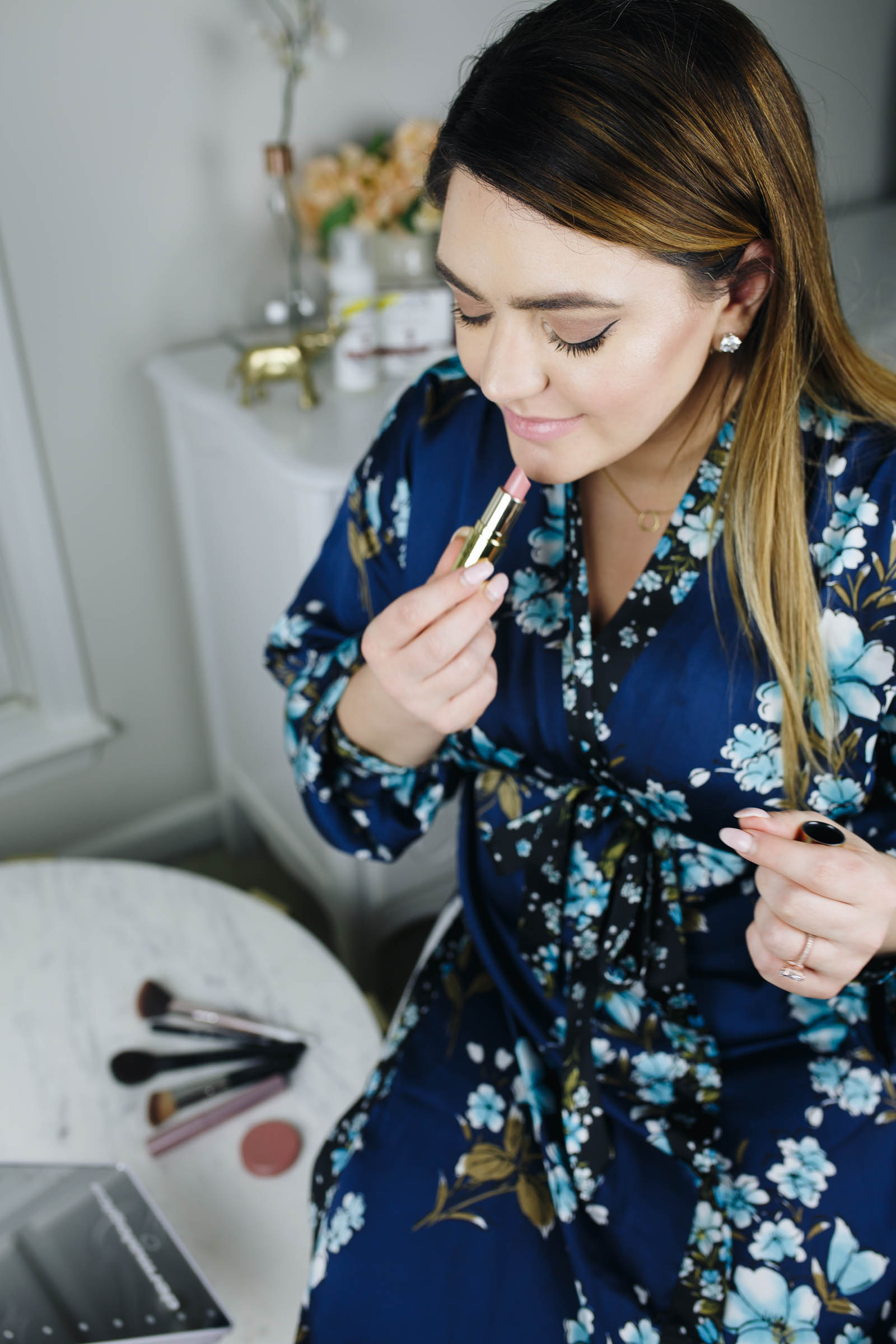 Nick and I have never been ones to do huge celebrations for Valentine's Day – we usually do something super low key at home or go out on a different night to avoid the crowds. We are firm believers in celebrating our love every day, but I still enjoy an extra day to really focus on our love and spend a little extra time loving on my guy. So we at least celebrate in some way each year. This year is going to be a little different than previous years, though.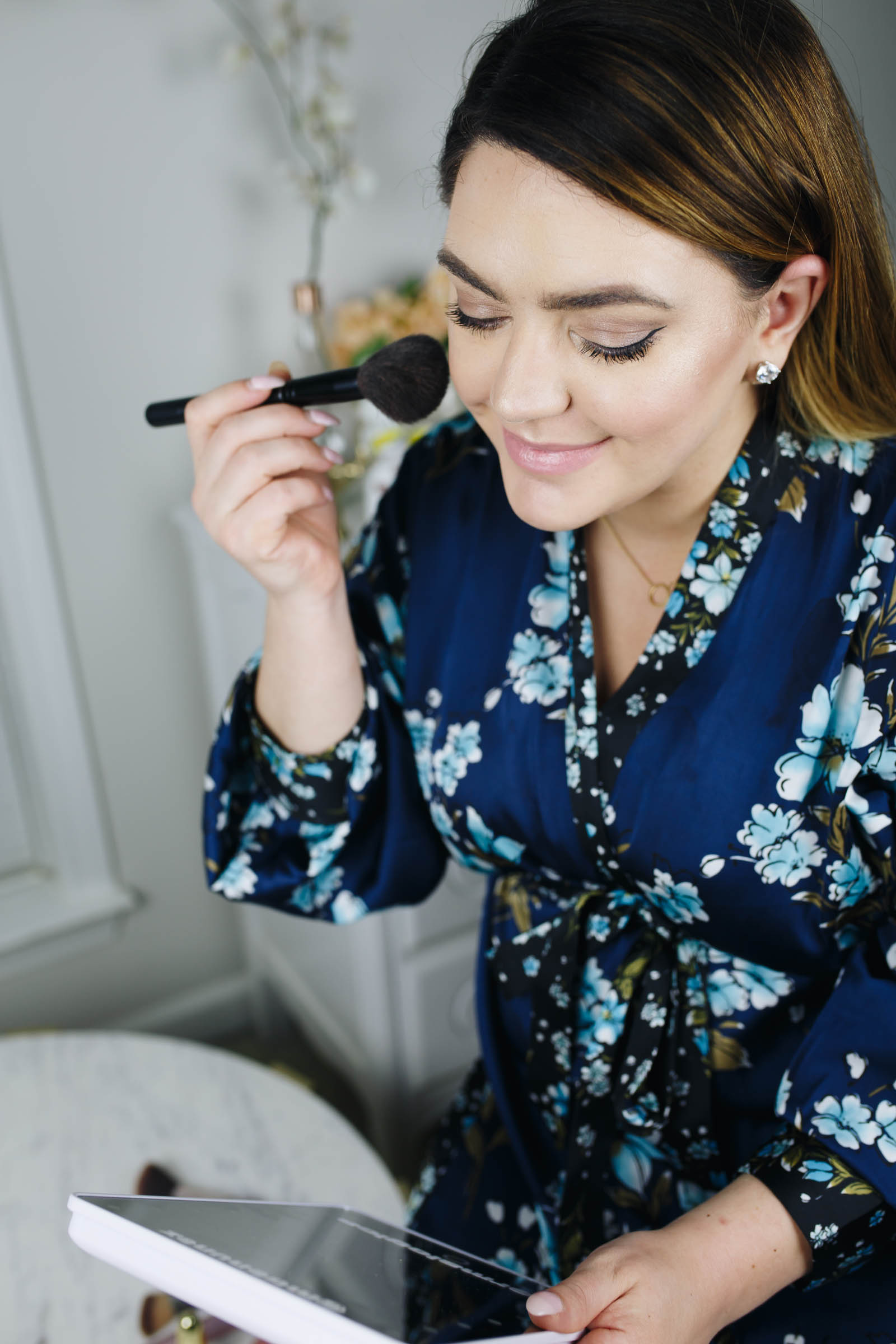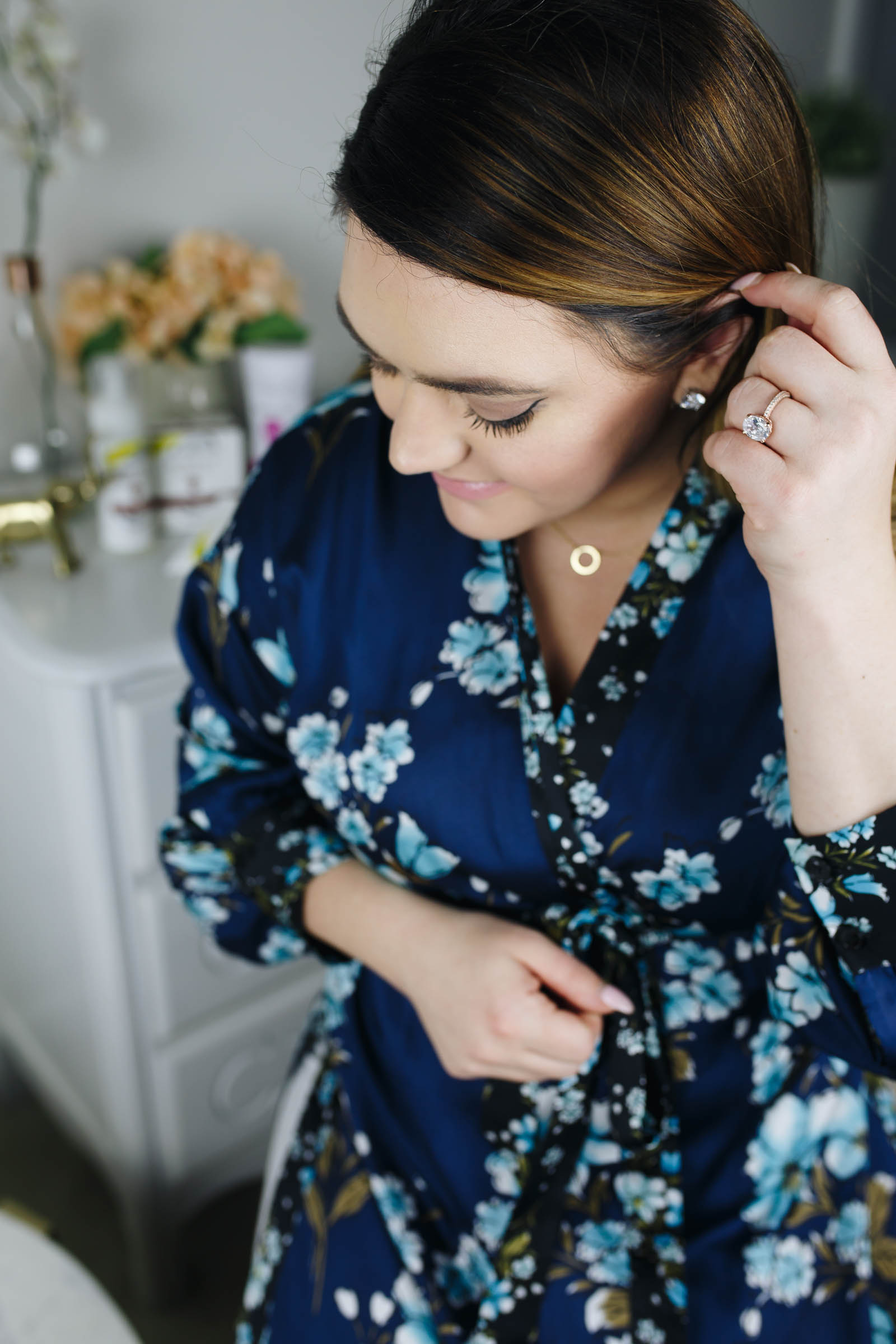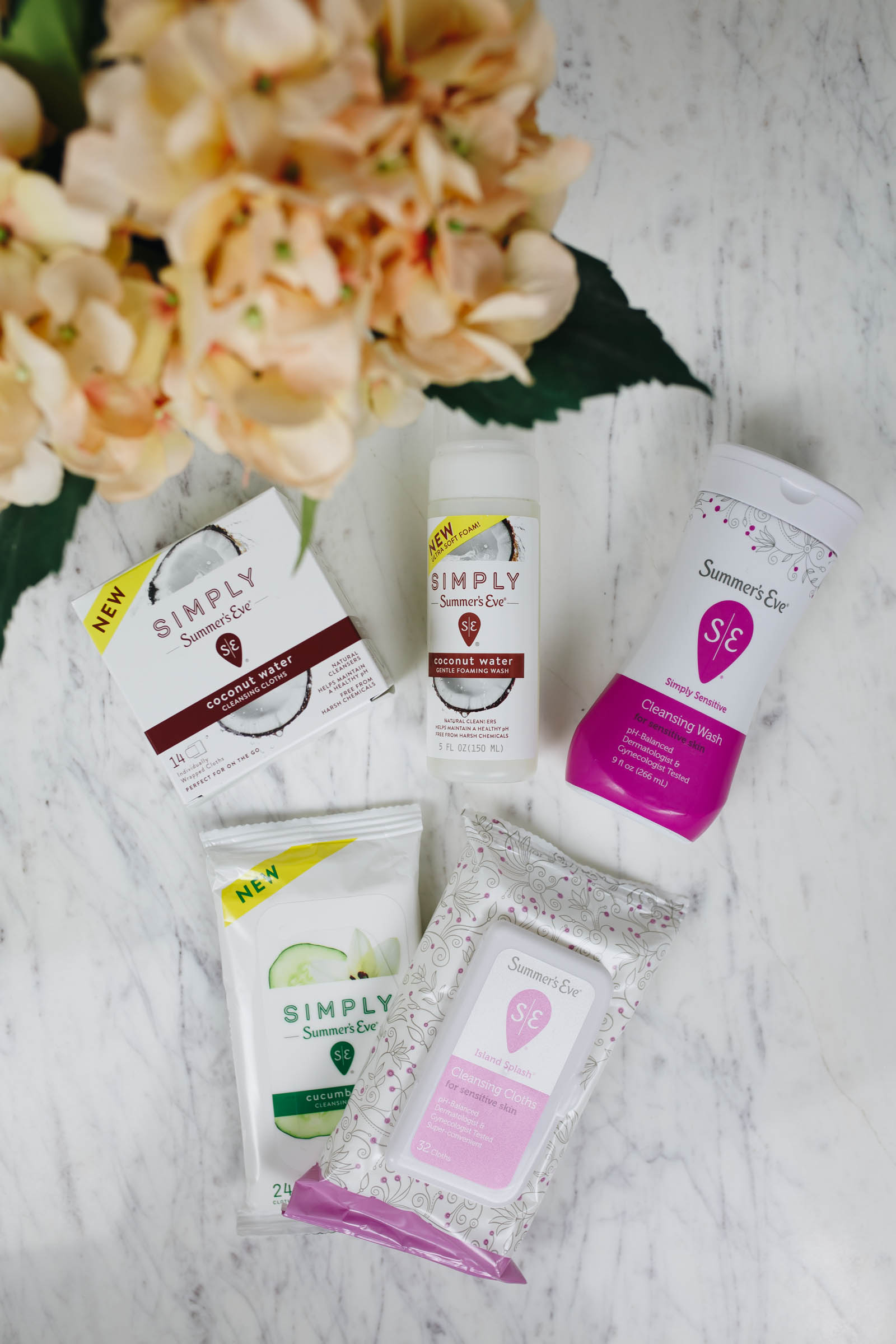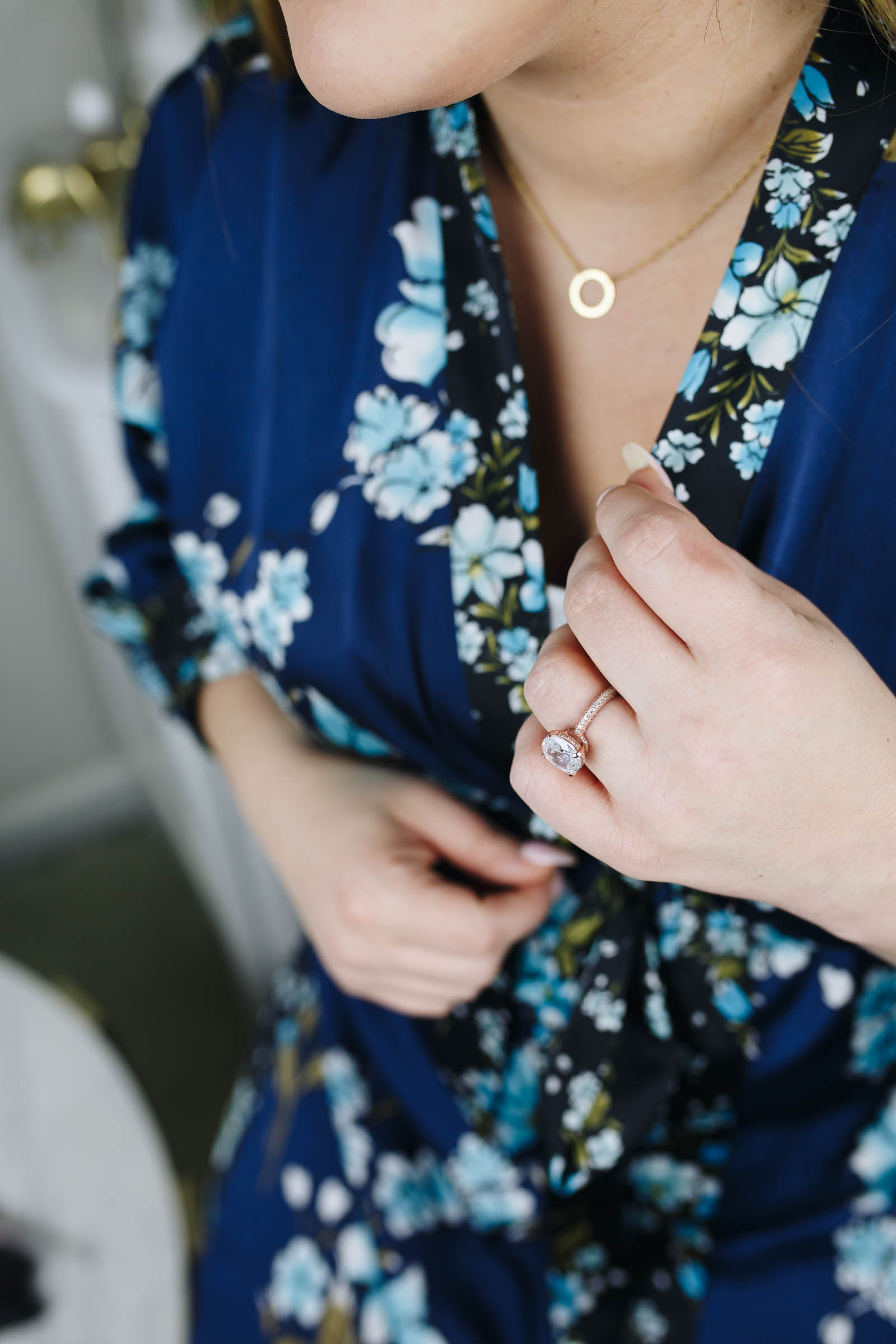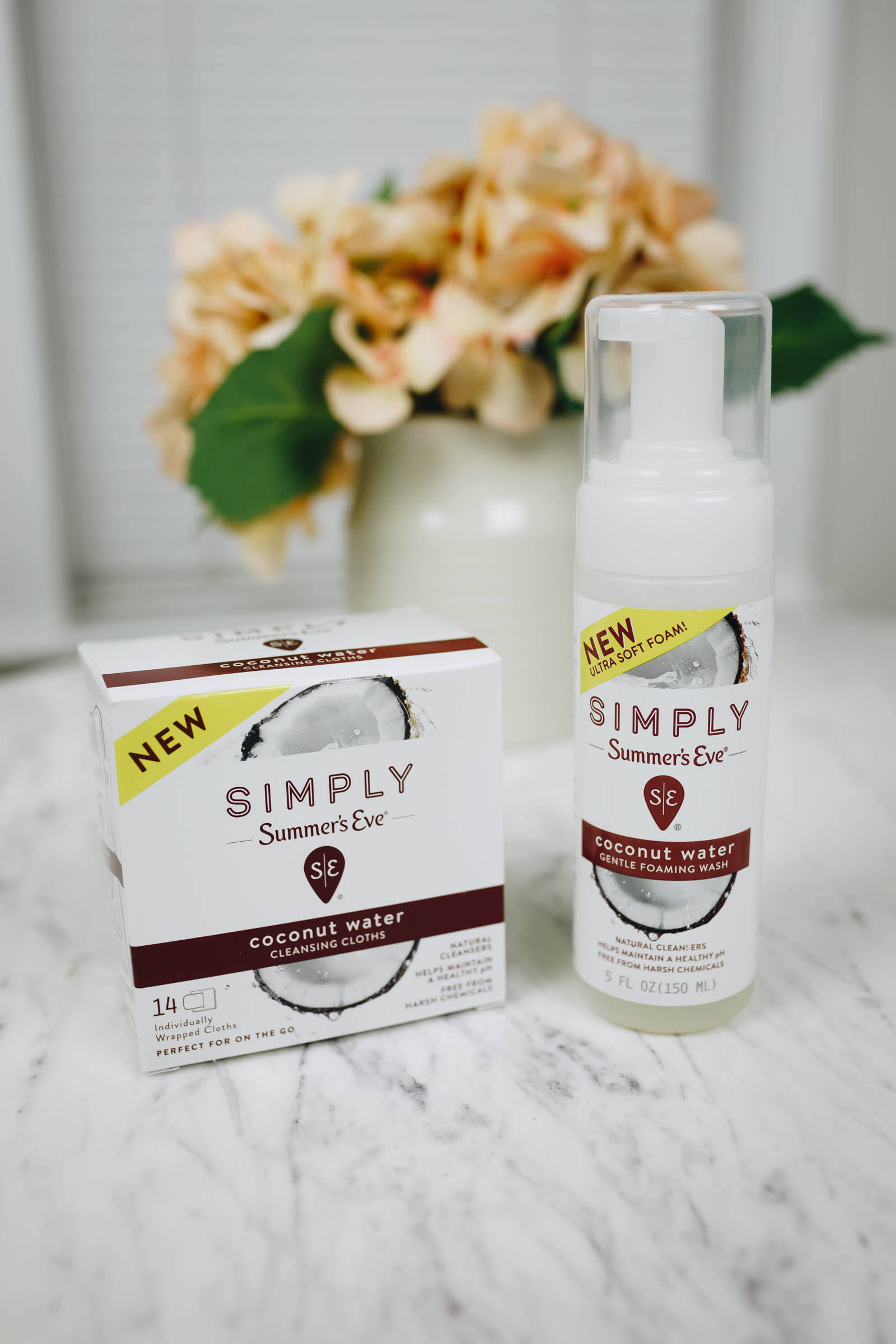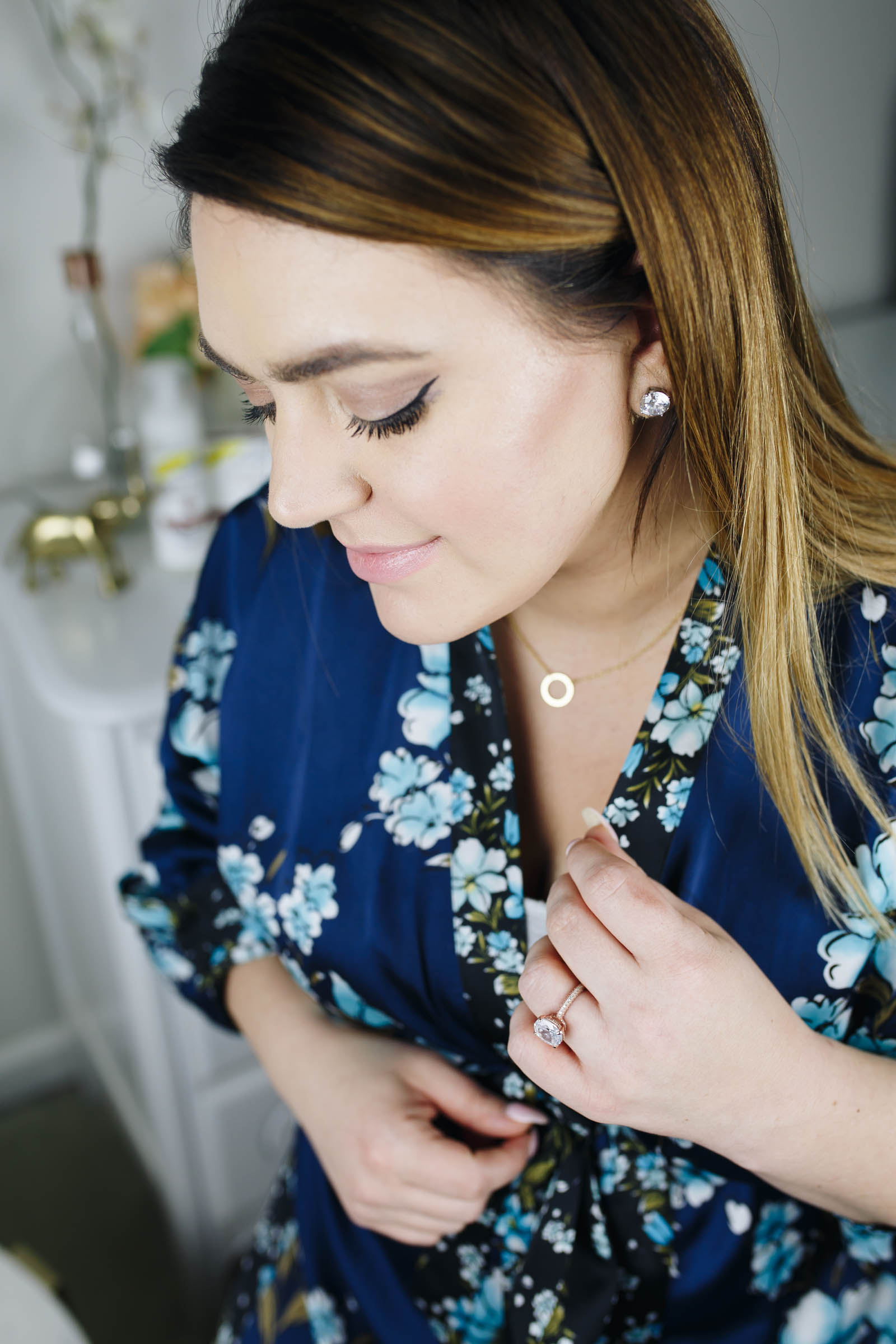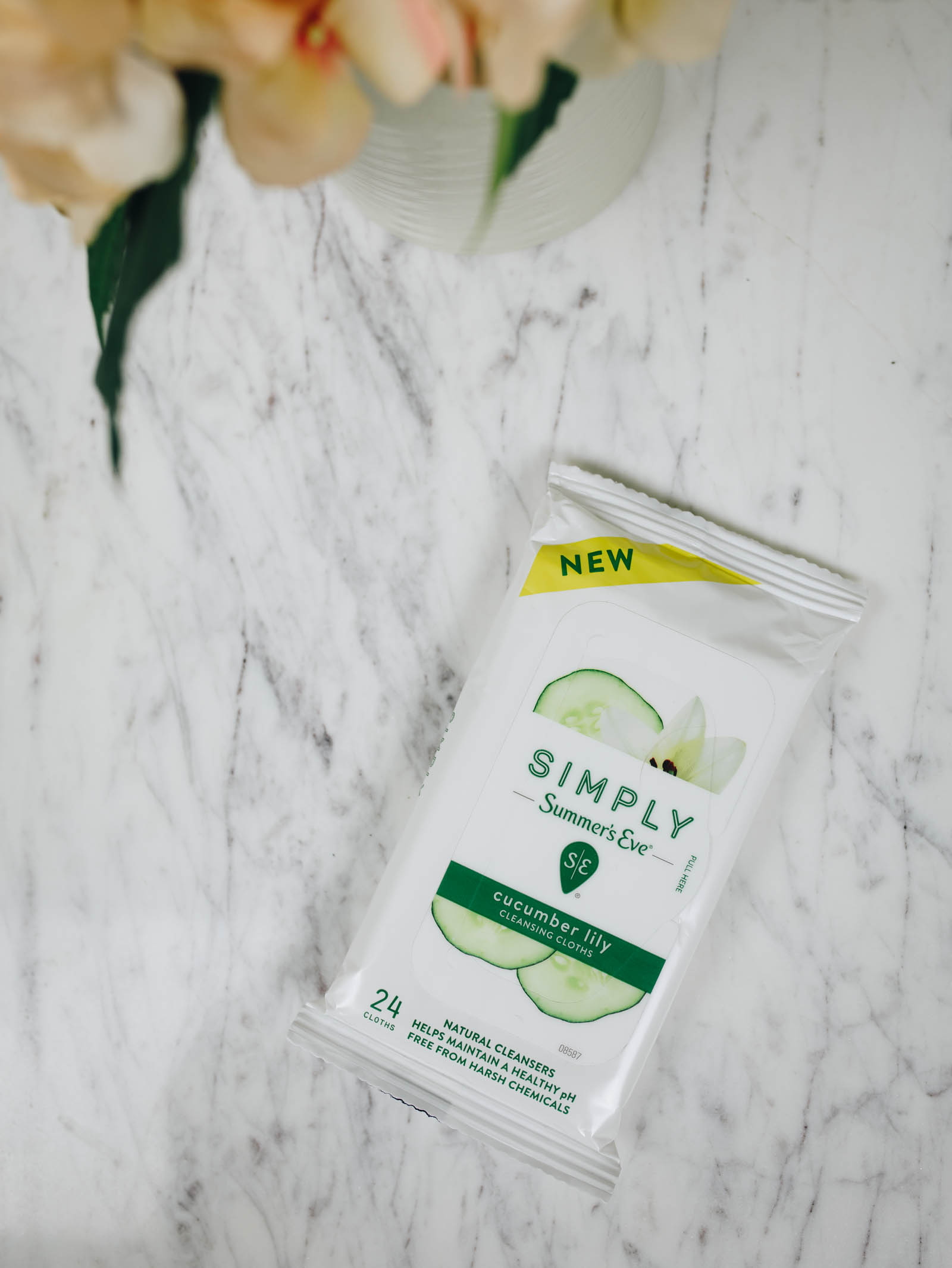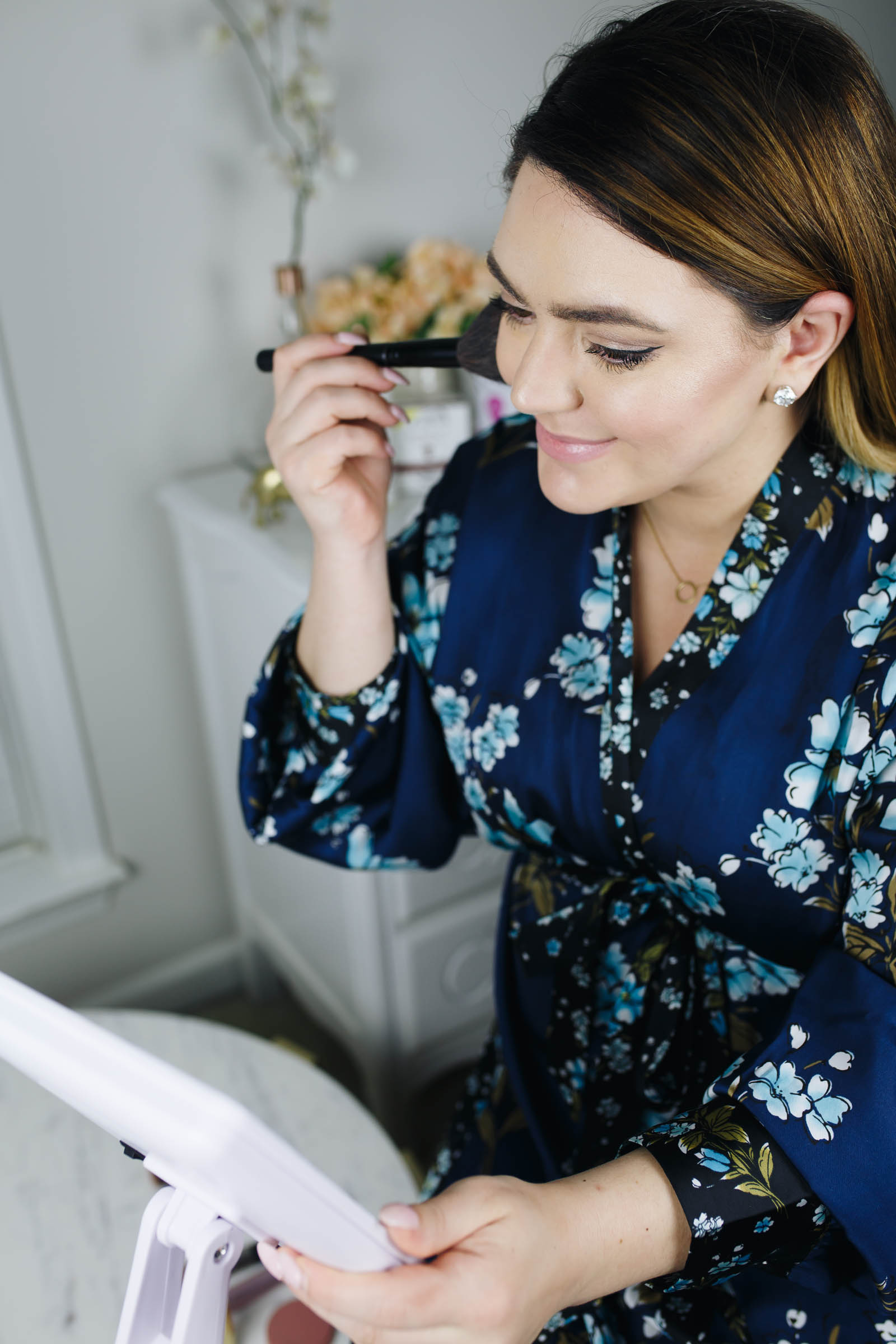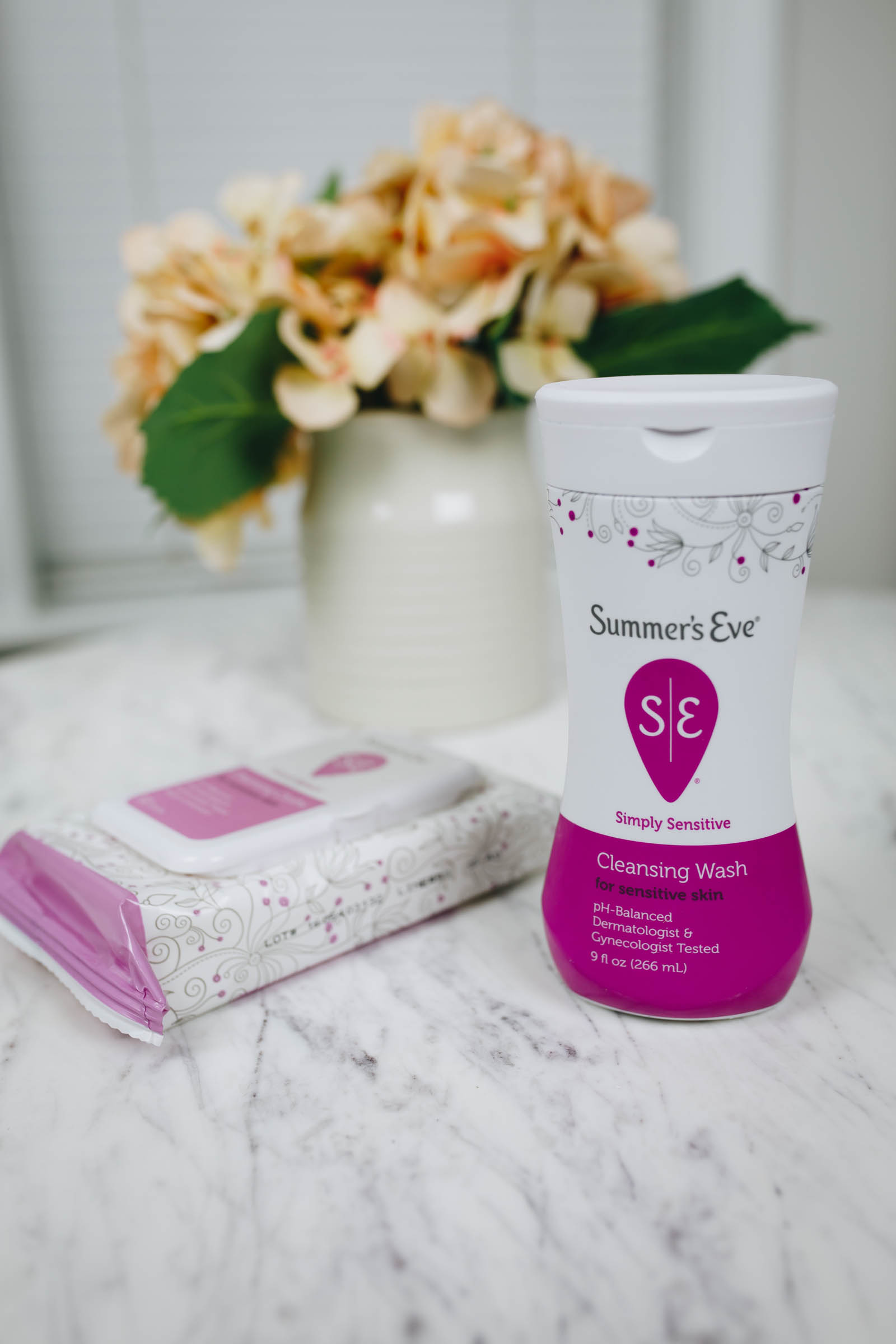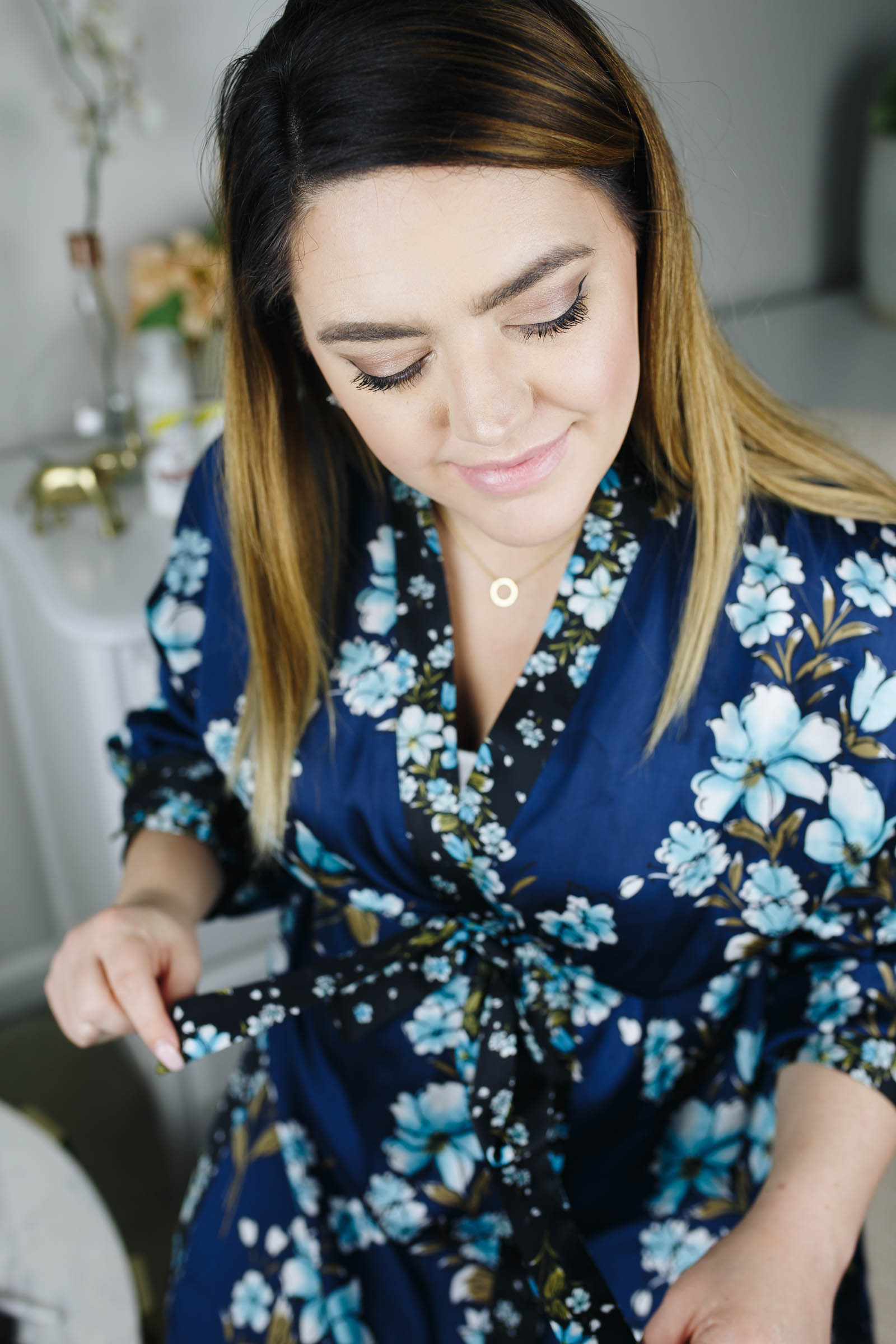 A Romantic Evening in for Valentine's Day
While this is our 13th Valentine's Day together, it's our first with a baby! Little Milo is just 3 weeks old so he'll be incorporated into our V-day plans for sure this year. Nick has our evening all planned and my only instructions are to relax and have some me time that day while he watches Milo. Other than that, it's a surprise.
We'll inevitably be spending the evening at home and I can't wait to see what he has planned. Things will certainly look different this year than in years past. My body is still in recovery and there are some things we can't do, if you catch my drift, but that doesn't mean a little romance is out of the question.
At 3 weeks postpartum, I'm realizing the need for a little self-care more than ever and am so excited to spend a little time just taking care of myself. So my plan is to treat myself to a nice bath with the works (candles, relaxing music, etc,). Trust me, showers are a hot commodity around here and a bath is complete luxury. Then I plan to properly get ready. Even though we'll be staying in, I plan to do full hair and makeup because that honestly just makes me feel so good.
To help get ready for our big night in, I'm teaming up with Summer's Eve for their Simply Summer's Eve campaign. I'll be incorporating my favorite products into my "me time" day to help me get and stay fresh for the night. Simply Summer's Eve is a line of feminine cleansers and cloths that are made with simple ingredients—free from dyes, alcohol and parabens—for a fresh clean that's gentle by nature. I'm loving the Coconut Water Cleansing Cloths and Gentle Foaming Wash!
Summer's Eve recently surveyed women ages 18 and older to see how they really feel about Valentine's Day. As it turns out, my preference to stay in with my honey or have a super low-key date is not that out of the ordinary. In fact, the survey found that a majority of women (58%) prefer to #Binge&Chill and spend Valentine's Day chilling out at home rather than going on an extravagant date.
While it seems like intimacy is the usually part of the plan on Valentine's Day, I was still surprised to learn that 62% of women surveyed view intimacy as a priority on Valentine's Day. Millennials are even more likely to view this as a priority (74%) when compared to older generations. For me, I'd never say intimacy is the end goal, but it's always nice when it happens!
What is your preference for Valentine's Day? Solo? With a date? With your girlfriends? Out for a big night or in for some sweet romance? Whatever your plans for Valentine's Day, Summer's Eve is going to help make it a little bit sweeter with a little promotion. Purchase any two (2) Summer's Eve products now through tomorrow (February 13, 2018) and get a FREE Beauty Treatment or Fitness Experience on Summer's Eve! The reward is one free beauty or health & wellness experience. May include, but is not limited to manicure, pedicure, blowout, hair styling, haircut, yoga class, Zumba class, Pilates class, gym pass, nutritionist consultation or personal training session.  You can view all the rules & details here.
What are your plans this year?
Thanks so much for visiting!
xo,
Mae