This post was written in collaboration with Cost Plus World Market as a part of their Set it and Forget Slow Cooker campaign. All opinions are my own.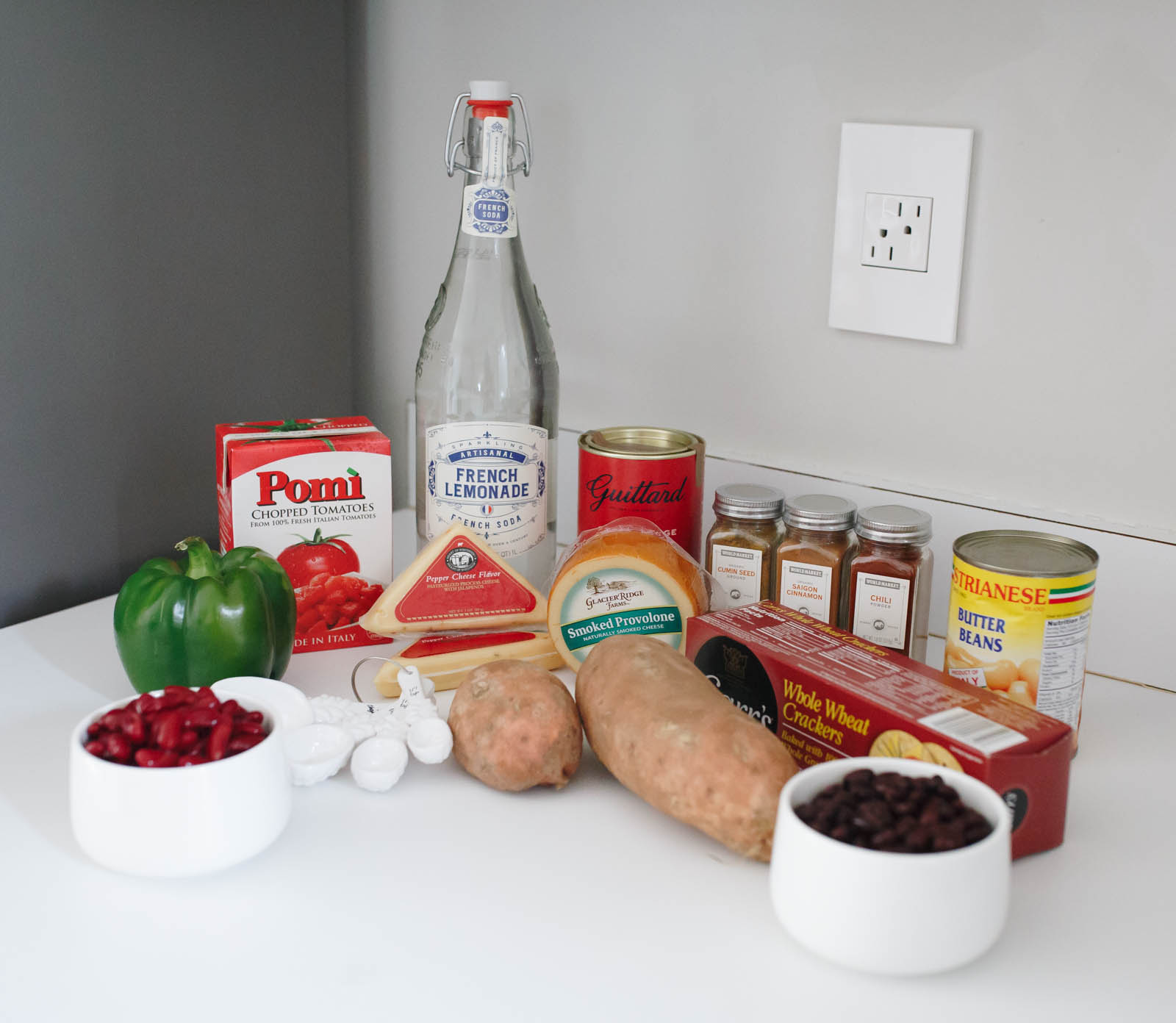 Happy Monday, everyone. As you may have seen on Insta and FB over the weekend, Nick and I welcomed our first little one last week. We are launching into our first week at home as a family and will spend the next few weeks getting back into the swing of things with baby in the mix. One thing we used to spend a lot of time on is meal prep and planning. We love cooking at home but, often times, creating your own meals can be time consuming. That's why we love slow cooker recipes. It's an easy way to make delicious, inexpensive meals at home without spending a ton of time in the kitchen. Knowing that we would be welcoming baby home soon, Nick and I planned several easy slow cooker meals in the later weeks of pregnancy so we could just pop the ingredients in the slow cooker, set it, and forget it until it was time to eat. Our ALL TIME favorite slow cooker recipe is this vegetarian sweet potato chili.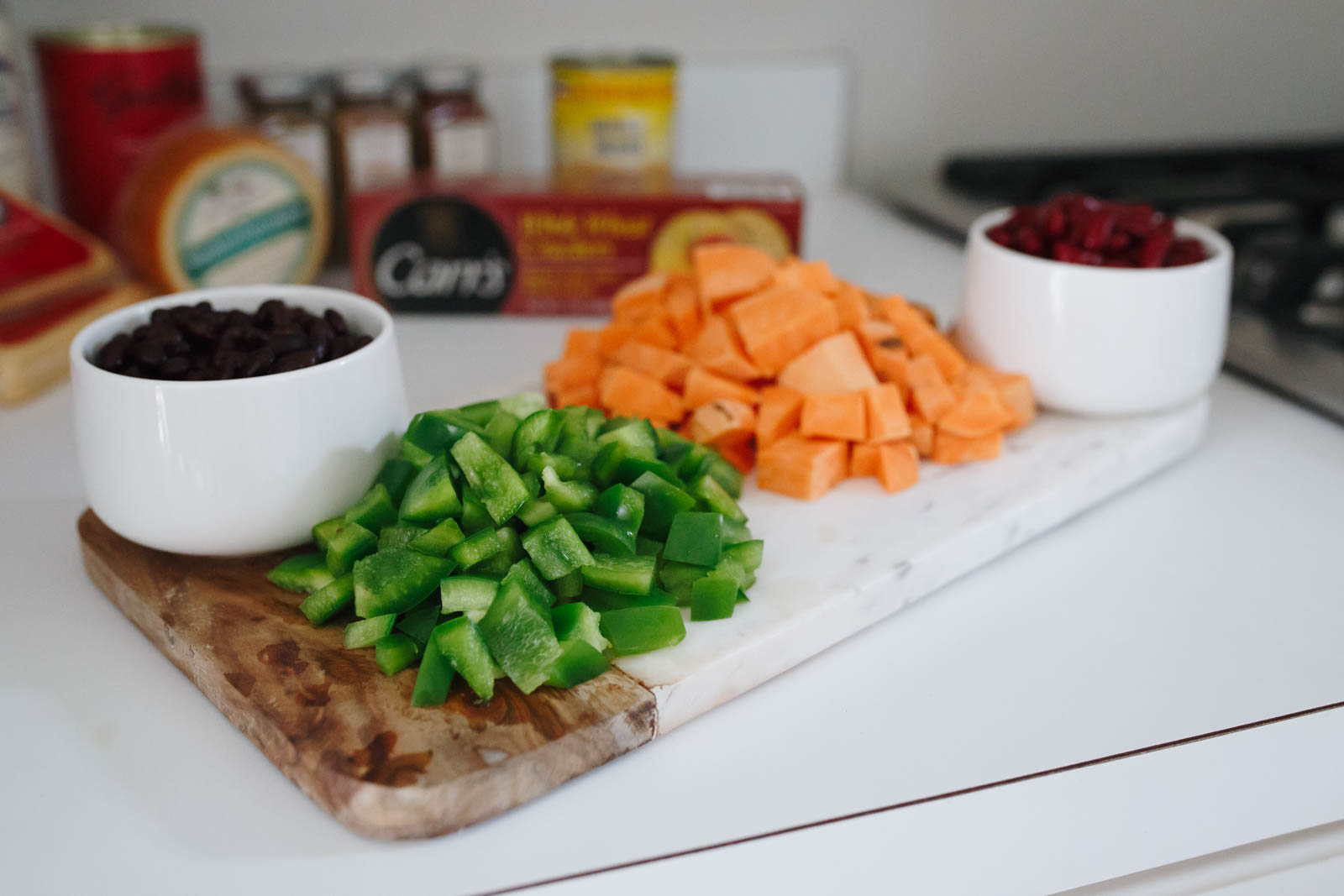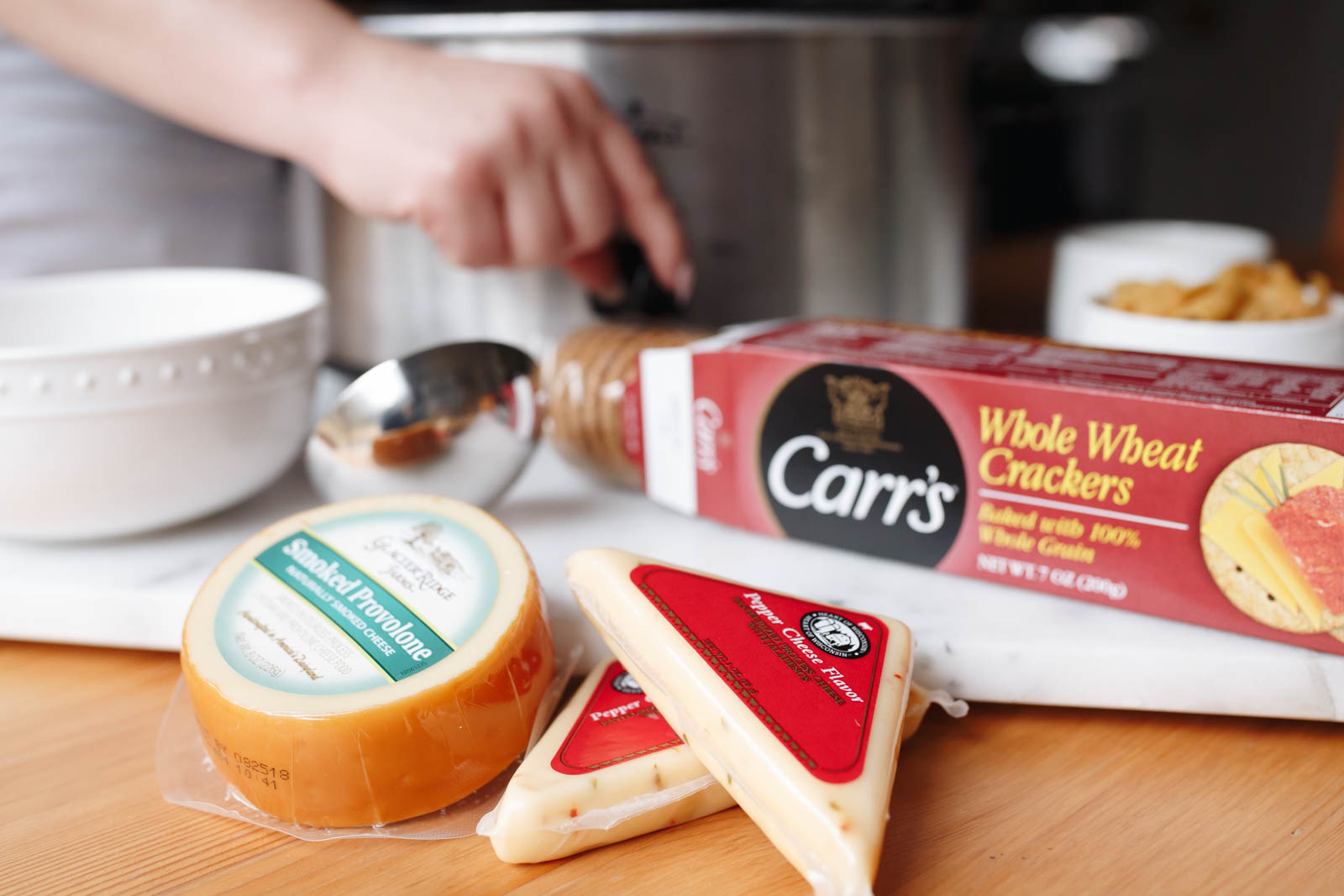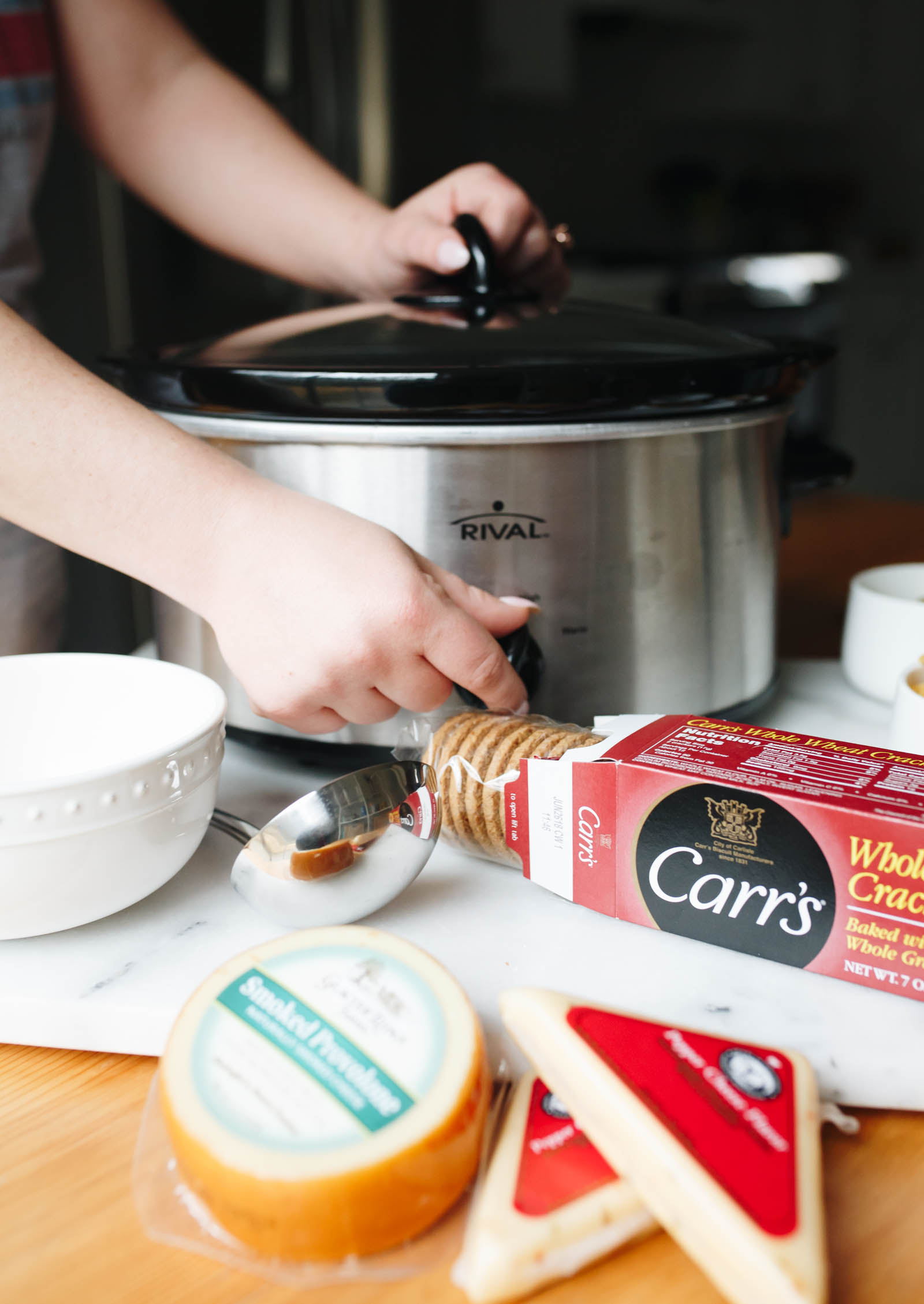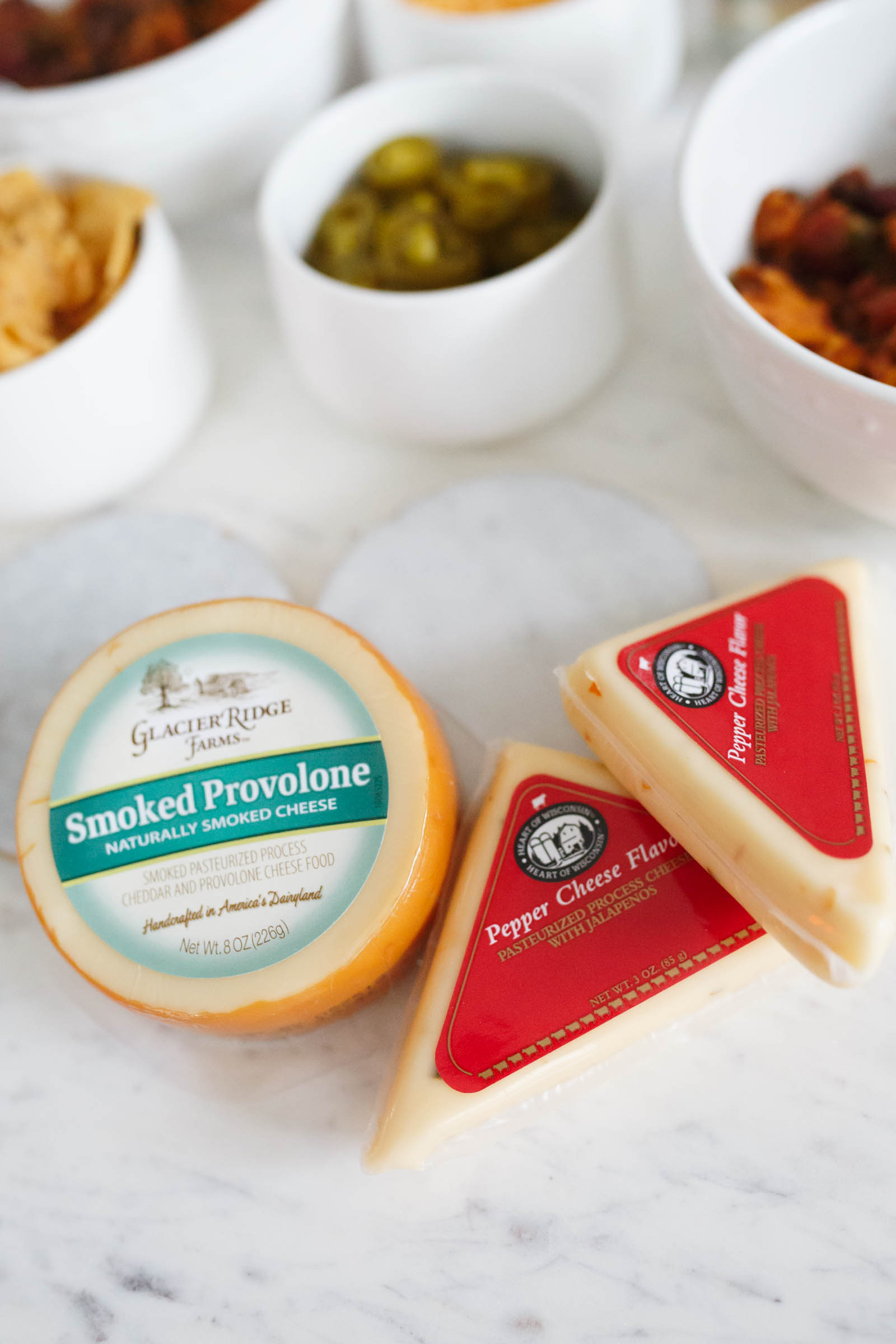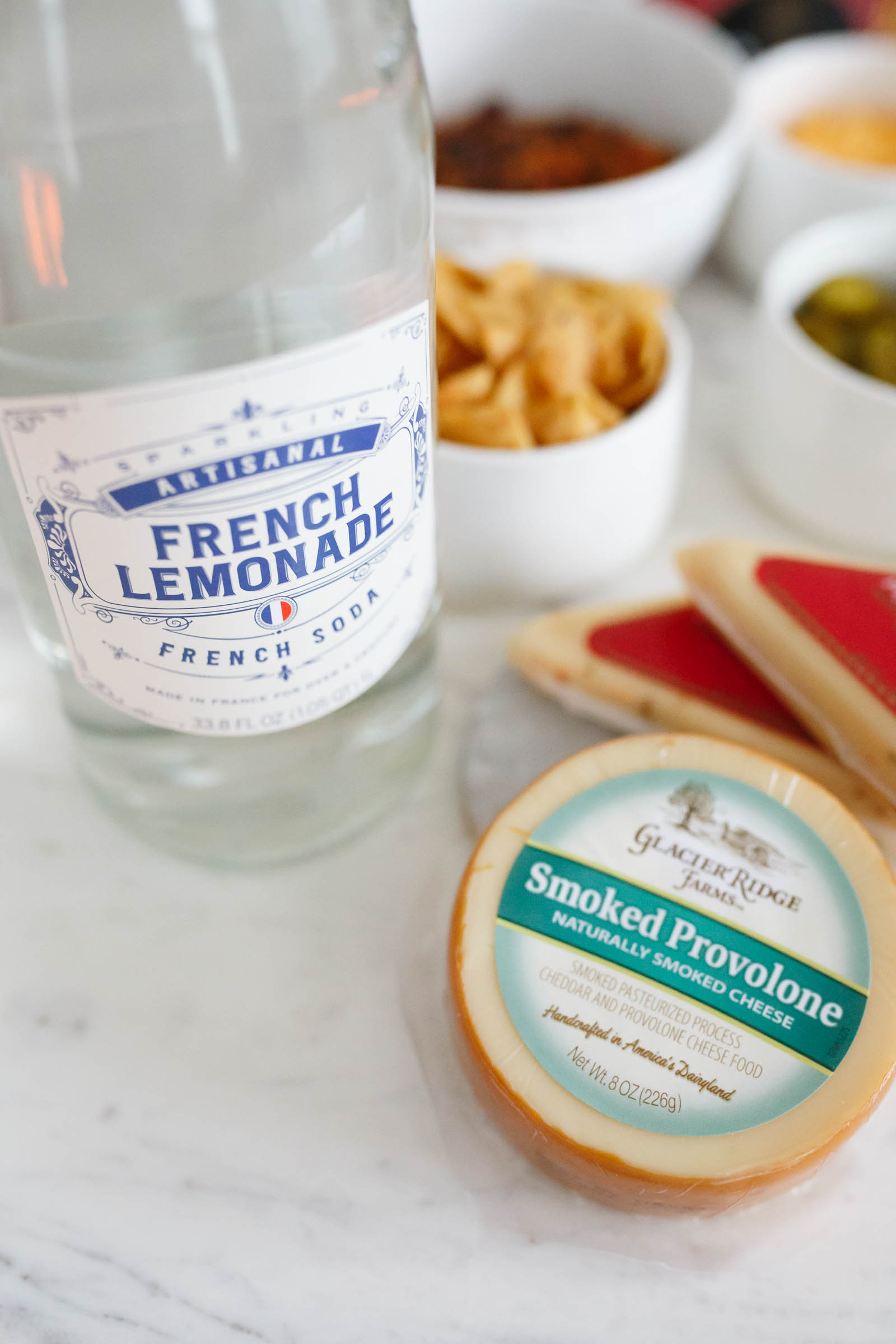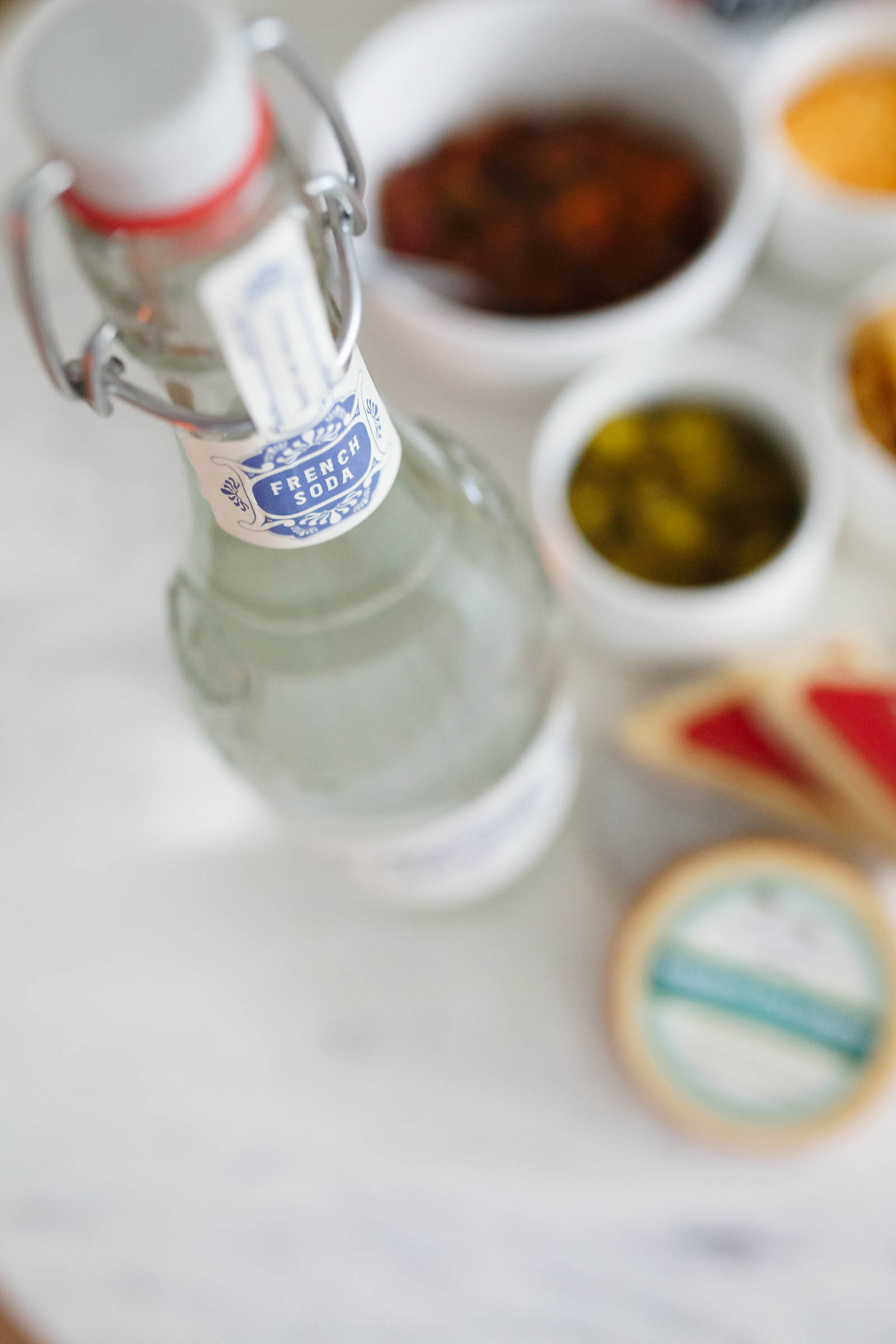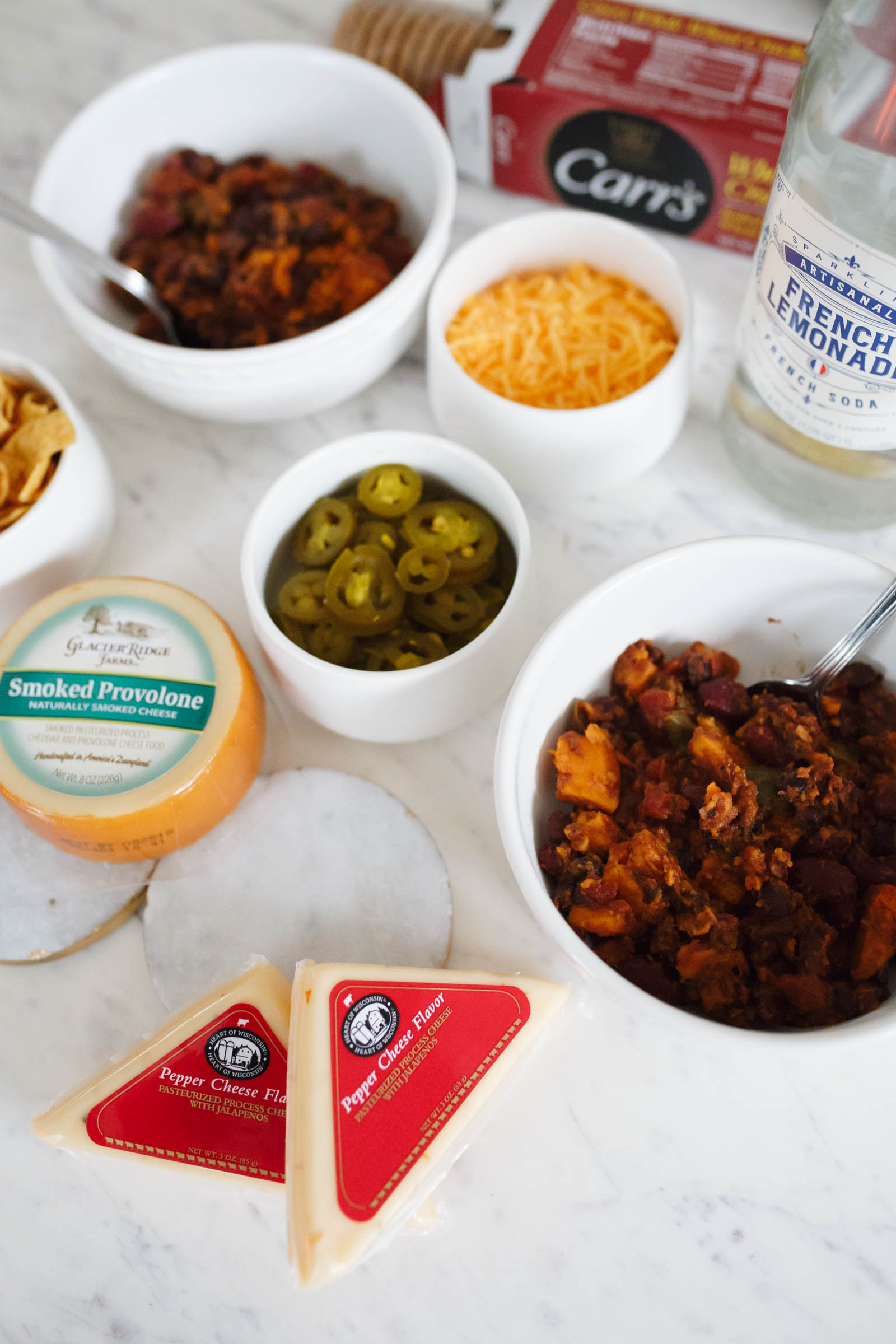 Vegetarian Sweet Potato Chili
Little guy had his first doctor's appointment at the end of last week and his doctor wants us to focus solely on helping him gain weight right now. As such, he's on a strict feeding schedule, which means we are too. We don't have a lot of extra time so we are relying on easy slow cooker meals to keep us nourished so we can keep him nourished. We didn't have time to do freezer meals before baby came, but this recipe would be so perfect for that. Just prep and combine ingredients, freeze them, and pop them all in the slow cooker when the time comes.
This sweet potato chili recipe is one of our absolute favorites and it could not be any simpler. We've made a few changes, but the original recipe can be found here and we have made this dozens of times. This is a favorite of ours every winter and this year is no different. Sometimes we'll even make two batches when we have family in from out of town and it's always a crowd pleaser. Plus, leftovers are somehow even more tasty!
---
Recipe
Ingredients*
1 tablespoon chili powder
1 tablespoon ground cumin
2 teaspoons Guittard unsweetened cocoa powder
1/4 teaspoon ground cinnamon
kosher salt and black pepper
1 green bell pepper, chopped
1 med-large sweet potato, peeled & cut into 1⁄2-inch cubes (we sometimes use more for a thicker chili)
1 26-ounce carton diced or chopped tomatoes, like Pomi chopped tomatoes
1 15.5-ounce can black beans, rinsed and drained
1 15.5-ounce can kidney beans, rinsed and drained
1 15.5-ounce can Strianese butter beans, rinsed and drained
4 garlic cloves, chopped (we use pre-minced garlic from a jar)
Serve with sour cream, Glacier Ridge Farms smoked cheeses, Carr's Whole Wheat Crackers (these are my favorite, but Nick likes corn chips), corn chips, etc.
* Note that the original recipe calls for a red onion. We usually leave this out because of picky eaters, but I actually love it with a yellow onion (and I don't really like onions). Just a suggestion!
Instruction
Step 1
Combine chili powder, cumin, cocoa powder, cinnamon, 1 teaspoon salt, and ¼ teaspoon black pepper in a small bowl, stir together until evenly mixed, and set aside. Then combine bell pepper, garlic, beans, sweet potato, and tomatoes (do not drain) in a 6-quart slow cooker. Top with spice blend and pour 1 cup water over top and mix all ingredients together.
Step 2
Cover and set slow cooker to low for 7 to 8 hours or high for 4 to 5 hours. Chili is done when sweet potatoes are tender and chili has thickened.
Step 3
Enjoy! Serve with sour cream, cheese, corn chips, crackers, and anything else you might enjoy on your chili. We love to serve our chili with "fancy sodas" from Cost Plus World Market, too. Our current favorite is this French Lemonade.
---
This is the perfect recipe for a cozy day at home. We've been having lots of those lately. So while we are not having formal dinners in our dining room, we've incorporated some of our favorite dishes to feel at least a little sophisticated.  If you didn't notice, these bowls match the dishes from my tablescapes here and here. Pretty dishes make me feel like I tried. You can shop my tableware, pineapple measuring spoons, ladle, some of our favorite dutch ovens, and cookware at Cost Plus World Market.
While you can always shop online, nothing beats the in store experience at Cost Plus World Market. Nick and I can (and have) spend hours browsing all the wonderful items they have at Cost Plus World Market Buford. You can use the store locator to find a location near you.
What are your favorite slow cooker recipes? I would love some suggestions for future meal planning.
Thanks so much for visiting.
xo,
Mae