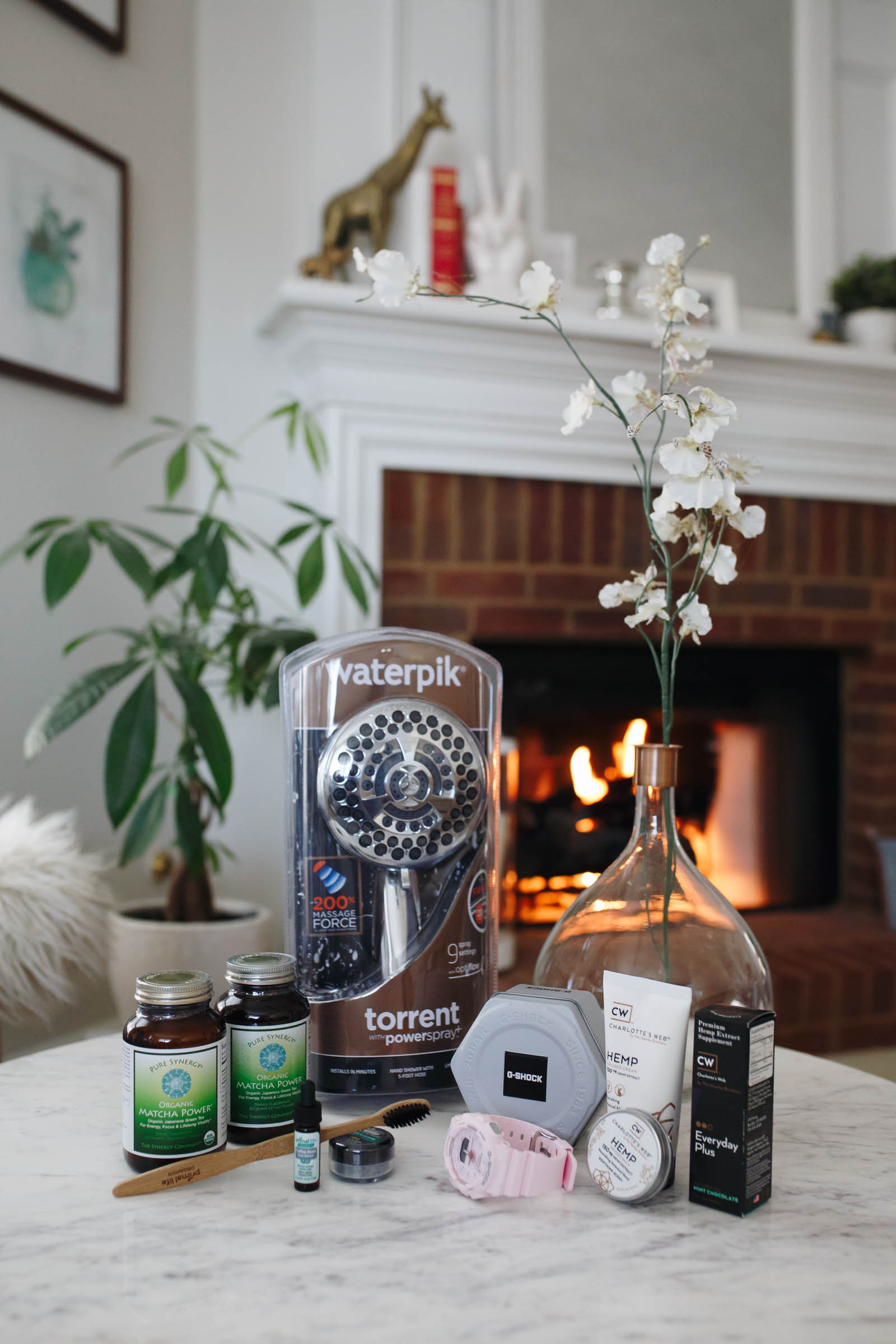 With 2017 behind us and a new year here, I know health and wellness are at the forefront of most of our minds. While I haven't actually made traditional "resolutions" for 2018, my own health and wellness are very important to me heading into this new year. My husband and I are expecting our first little any day now and throughout pregnancy I have been focused on nutrition and exercise and I am now looking ahead to getting in shape post-pregnancy.
Lean, Clean, Green 2018
Enter Babbleboxx. Babbleboxx works with brands to send influencers select products to test out. The group of items below are perfect for helping keep you on track as you move toward your own goals to live a cleaner, healthier lifestyle in 2018. I was super excited to try these products and share them with you all and I'm happy to report that I have some new favorites. Check out my review and how I'm incorporating each into my life moving forward.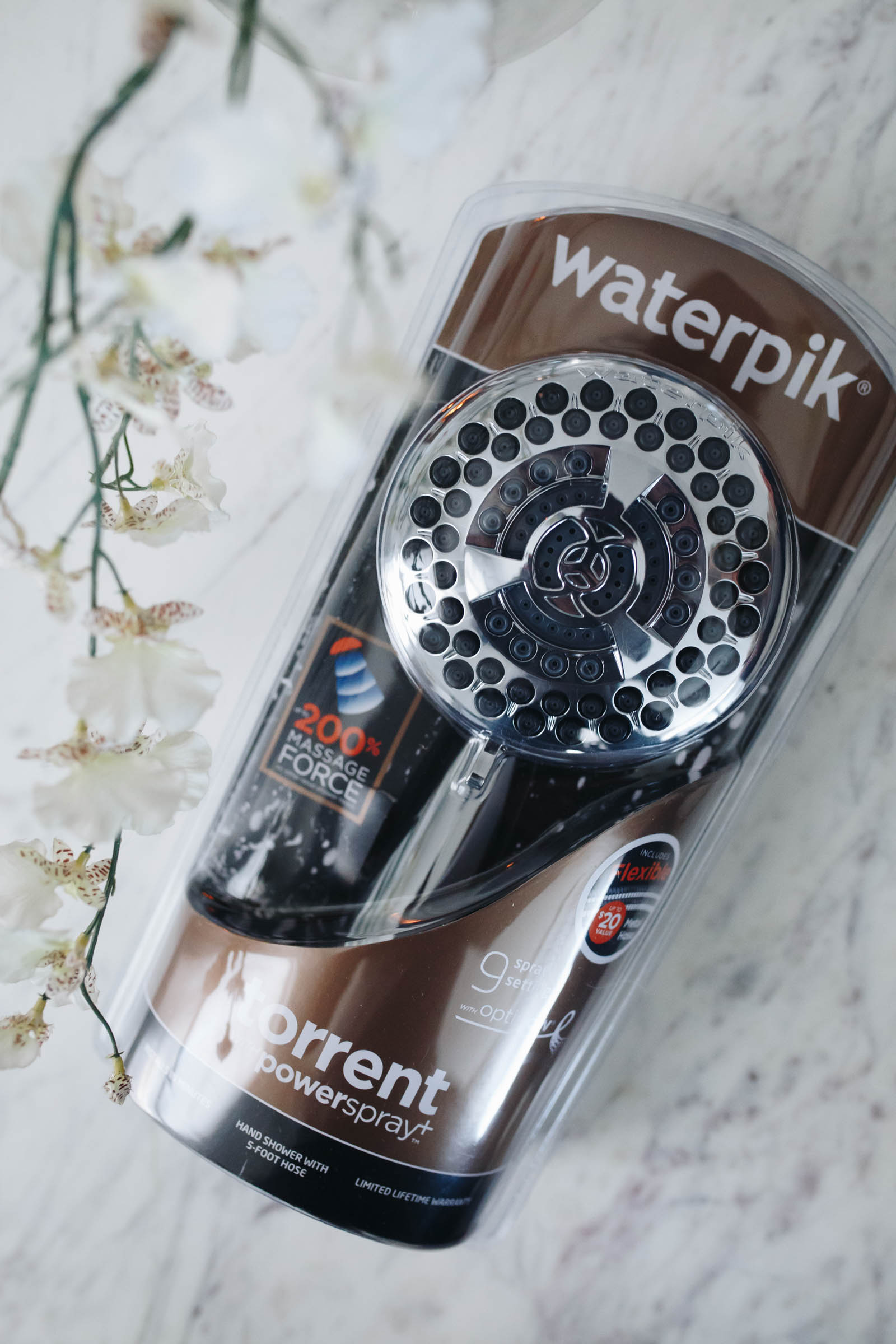 Waterpik PowerPulse Massage Shower Head
One of the first products I noticed in the box was this Waterpik PowerPulse shower head. The handheld shower head features 9 different spray settings and a 5 foot hose. Nick installed this for me the other day. It was easy to install and took no time at all. Now I am obsessed. I love taking long showers and this is making it worse because I just never want to get out. I love the pressure of the different settings and it makes for a great shower massage. Also, side note, the length of the hose will come in really handy for giving the pups baths in the winter months when it's too cold to do so outside.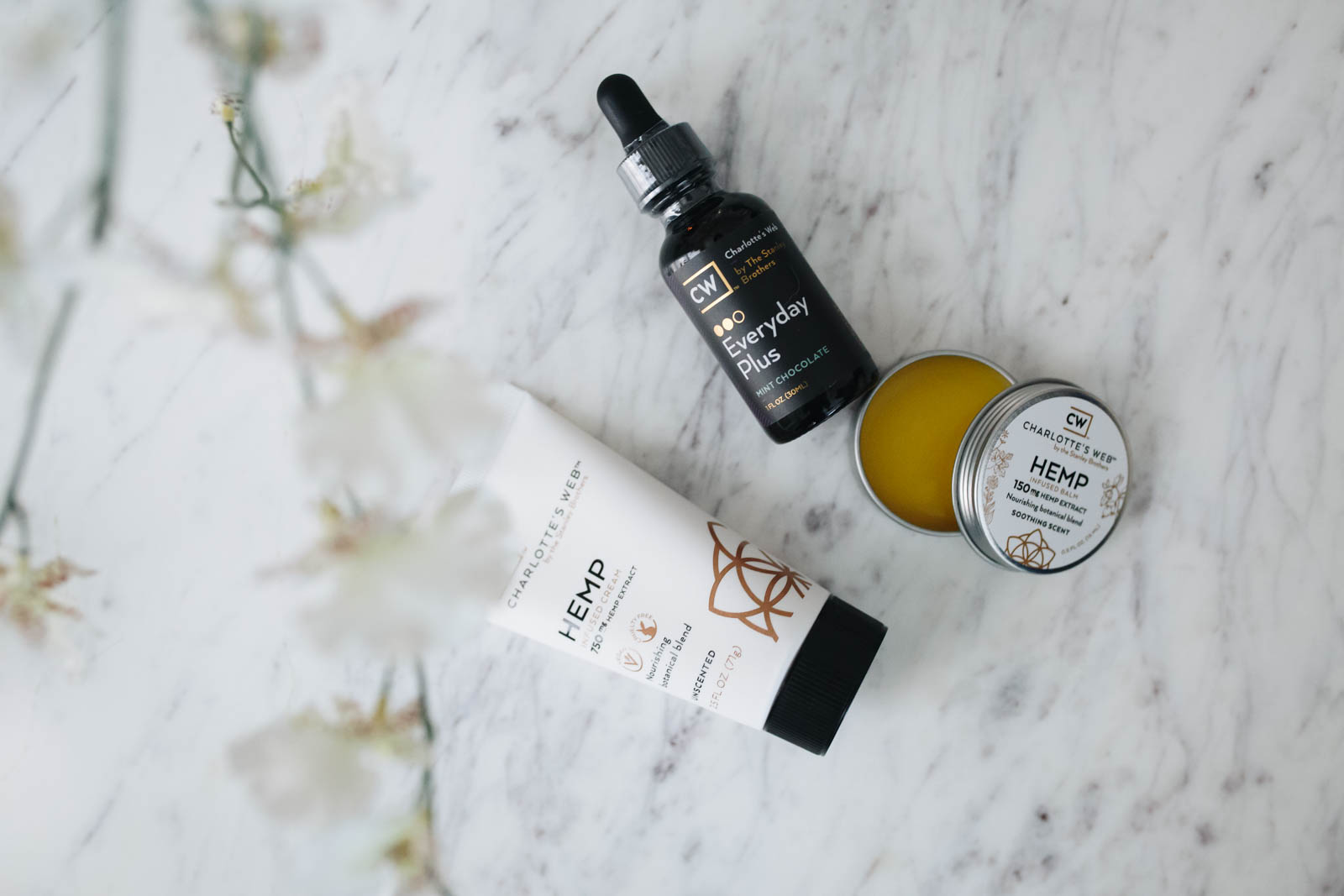 CW Hemp – Hemp infused oil, cream and balm
Prior to receiving this box I was not very familiar with CW Hemp products but I have to say I like them quite well. My favorite in this little trio is the Hemp Infused Balm. I love the way it felt and it made my skin feel instantly soothed. I think it's great for spot treatments if you have a dry patch of skin and I would even use it on my cuticles. Nick and I tried the Hemp Infused Cream together and were both surprised at how smooth and hydrating it was. While you can certainly detect the hemp smell, I like that the cream is unscented. We'll be tossing this in our hospital bag to keep our skin hydrated. The final CW Hemp product is the Everyday Plus Oil. I was unable to try this as it clearly states on the package not to use during pregnancy or while nursing. However, Nick has been adding a dropper or two to his smoothies. It smells so good (I love mint chocolate) and I can't wait to start using this myself. To help keep you on track with your health and wellness goals, CW Hemp is offering Mae Amor readers 10% off their next order. Use offer code BABBOXQRMN2T6IOQJJ. Expires 2/15/17.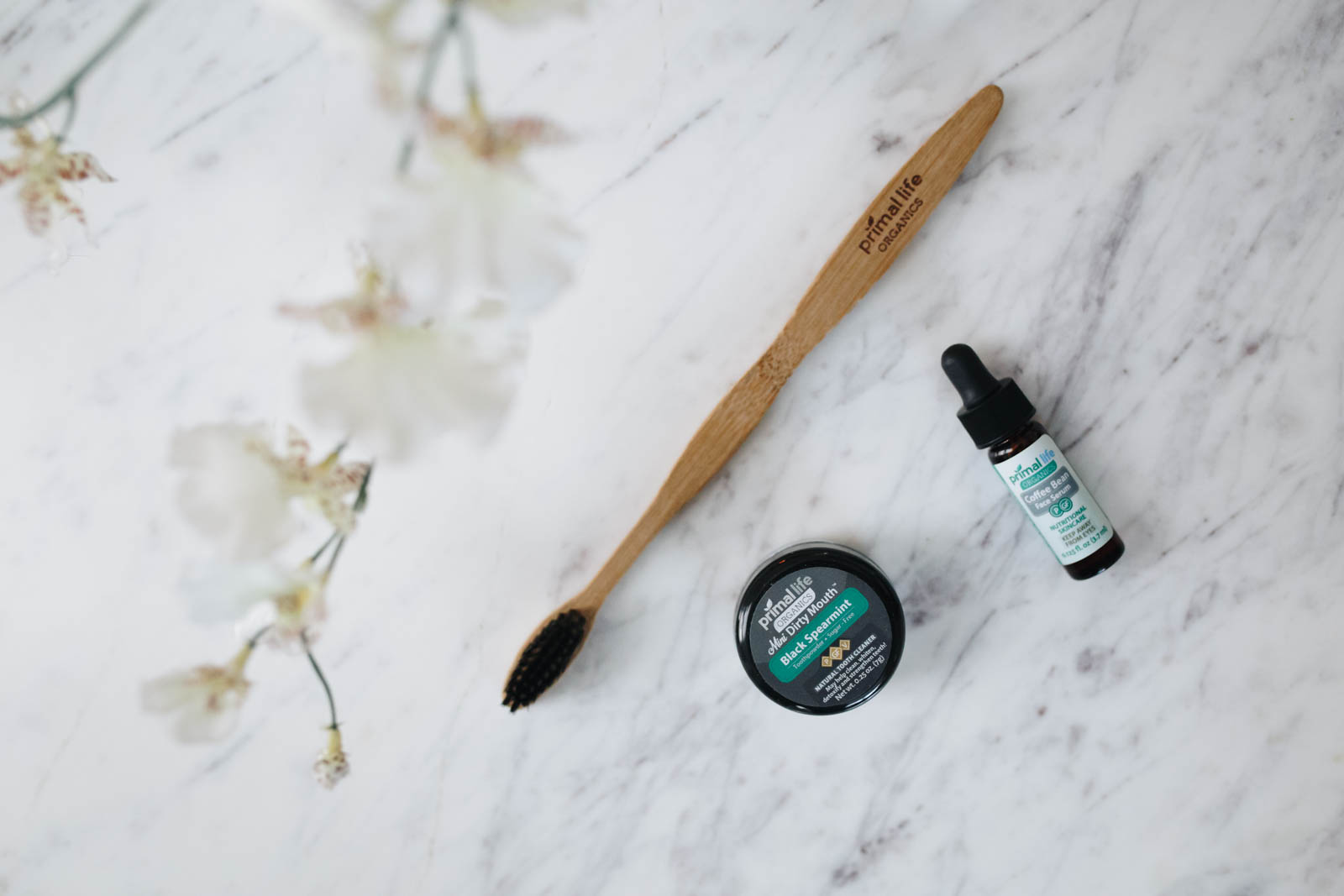 Primal Life Organics All Natural Toothpowder and Charcoal Ion Toothbrush
This set of products from Primal Life Organics was super exciting for me to try because I have been wanting to try a charcoal toothpowder for a while and just hadn't done it yet. When I tried it for the first time I admit it was a little jarring to see my teeth black but I soon got used to it. I surprisingly felt like my teeth were significantly cleaner and even looked a little whiter after just one use. I really loved the Black Spearmint scent. It didn't have a strong flavor which was just fine with me. Also, I really loved the the way the bristles on the toothbrush felt. They were soft and gentle but I still felt like my teeth were getting a really good cleaning. I honestly much preferred this experience to my regular tooth brushing routine. My mouth simply felt clean. No after taste, no film, just clean. I will definitely continue using this as a part of my dental care routine. If you would like to try it, Mae Amor readers can get 20% off by using code PLOBOXX217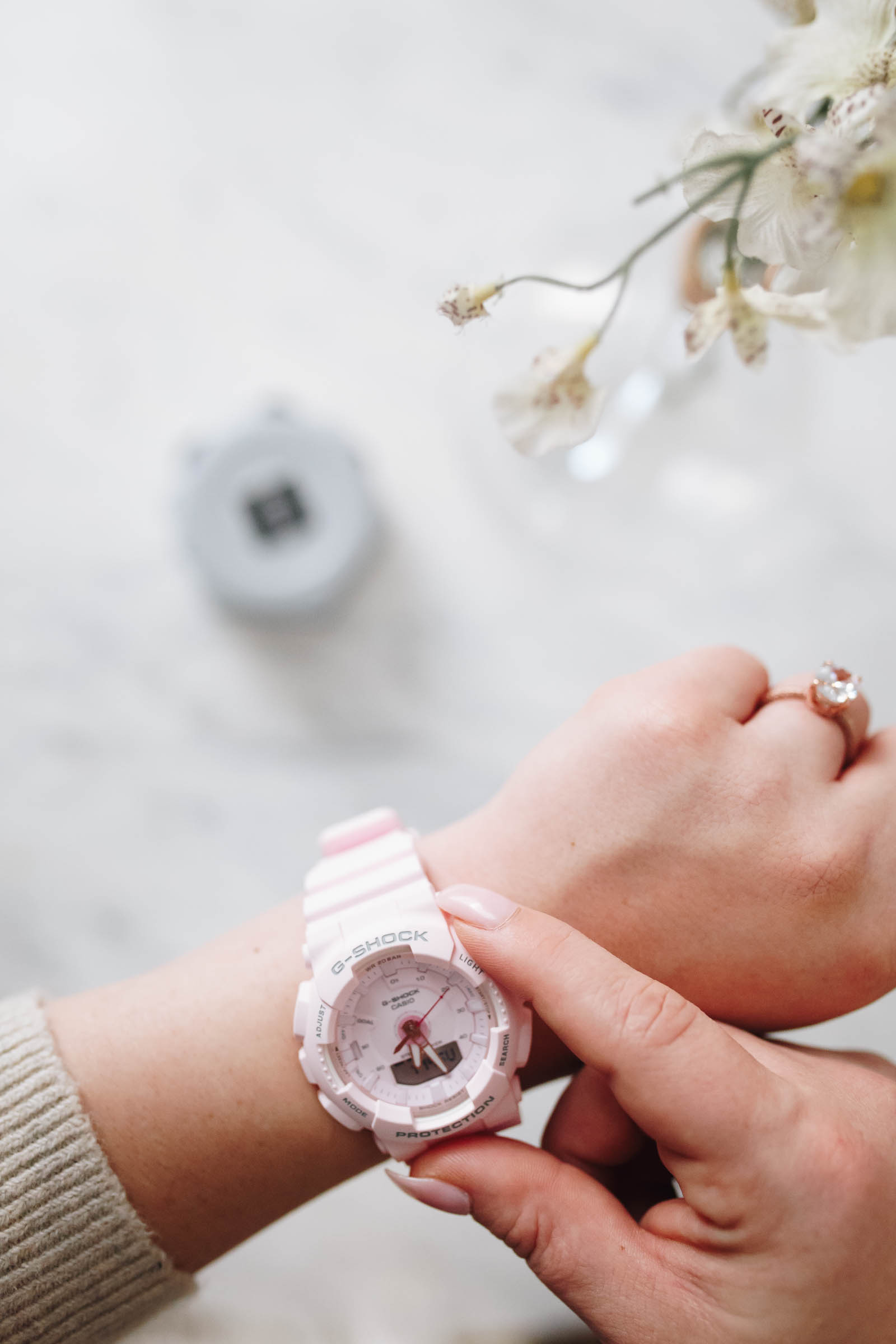 Casio G-Shock S Series Step Tracker
If you're looking for a watch to help keep you on track with your fitness related goals for 2018, this is a great option. I've been using the step tracker feature a lot lately but I'm really excited to use it once I am able to start working out again after baby is born. For those who don't know, I am a long time swimmer and water resistance is always a deciding factor for me when I'm choosing a watch. This model is water resistant up to 200 meters. The watch is also equipped with G-SHOCK's absolute toughness, which I think will be ideal once I have a little one running around.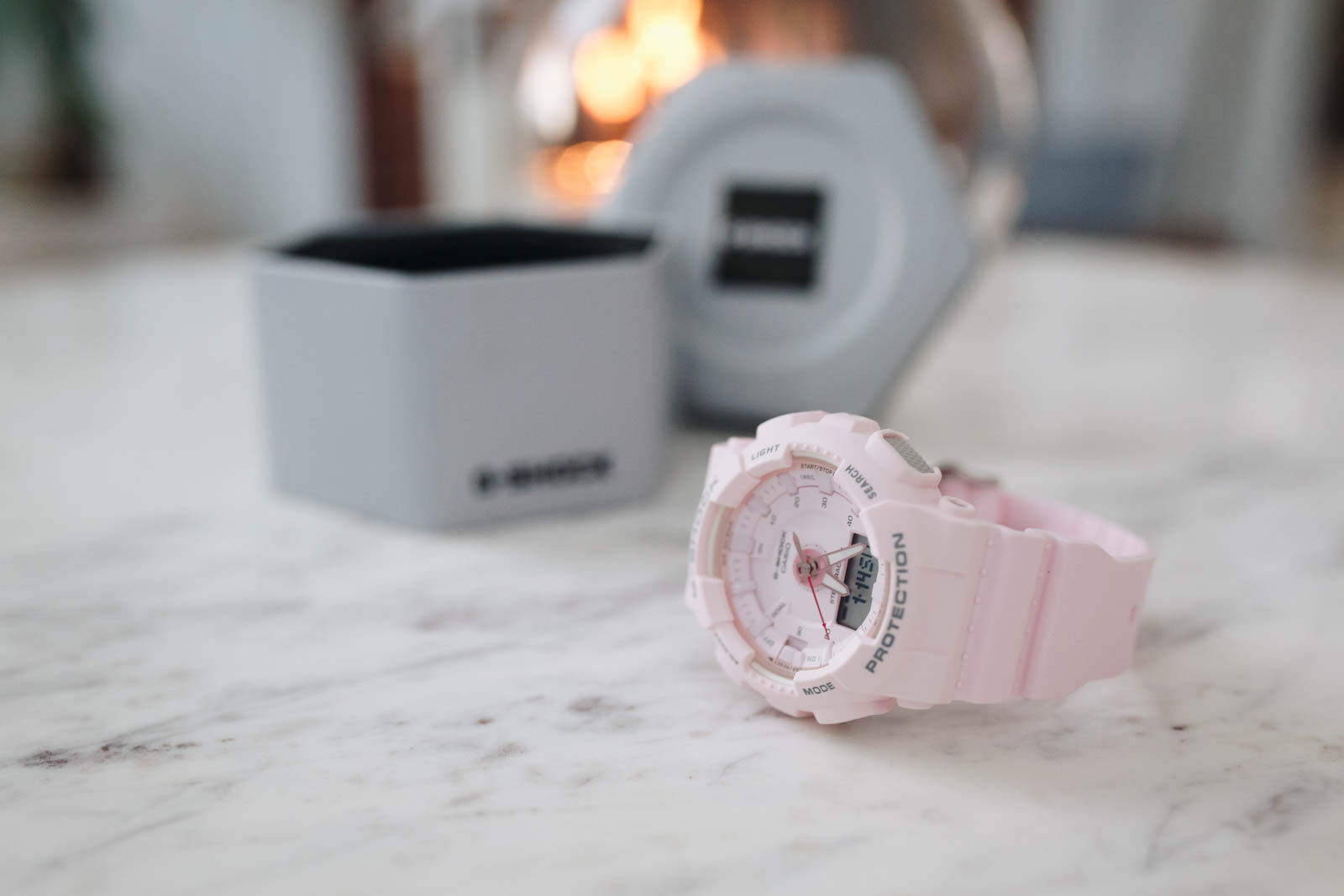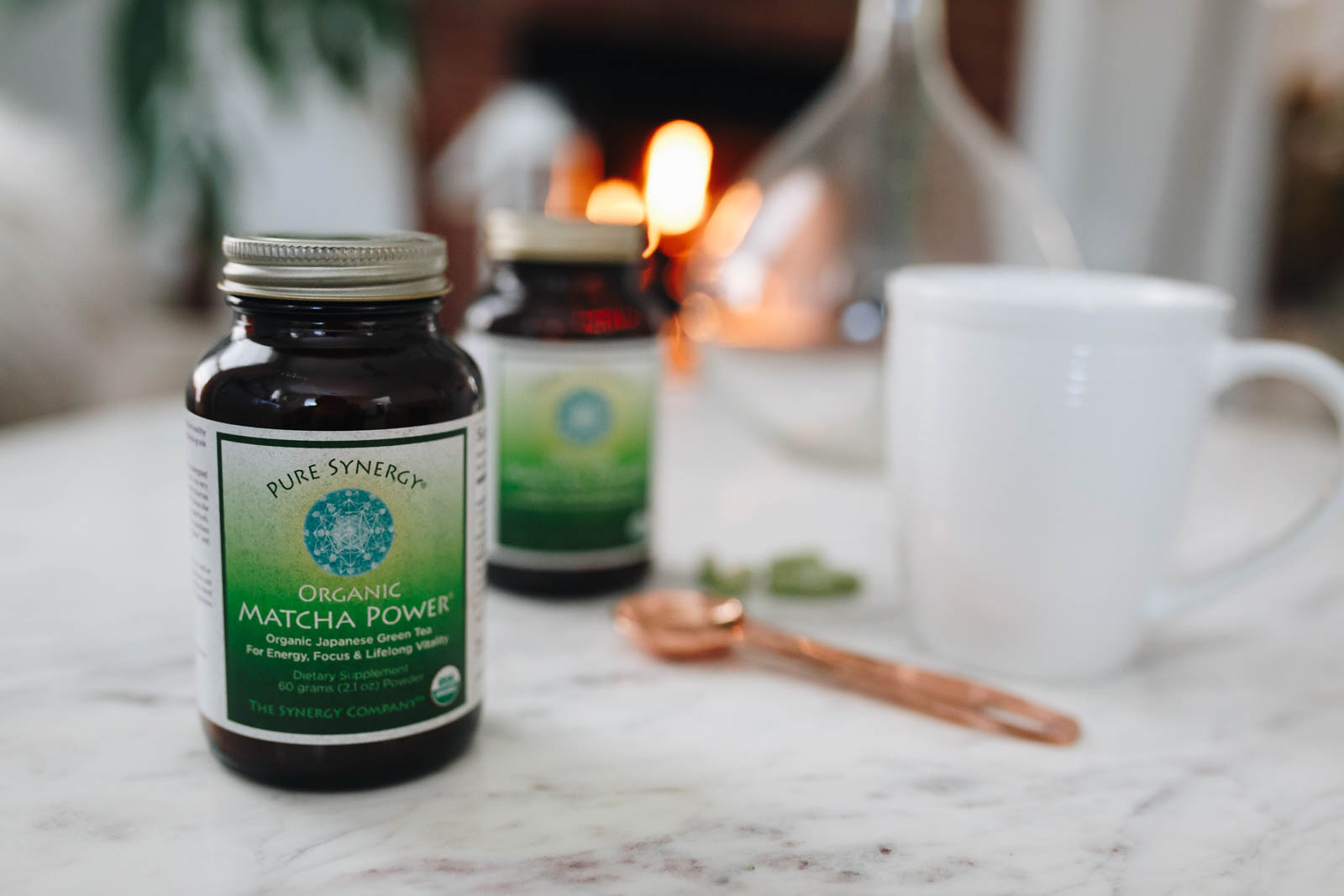 The Synergy Company Organic Matcha Power
Nick and I are both huge fans of all things green tea so we were pretty excited about these matcha supplements from The Synergy Company. We're excited to use to the powder to make our own matcha lattes but we haven't tried yet. For now, we've been adding the powder to smoothies for some added energy throughout the day and Nick has been taking the capsules. I'll share that matcha latte recipe with you once we perfect it.
---
What are some of the products you are using to help you achieve your goals in 2018? Will you be testing any of these out? If so, I would love to hear your recommendations or how you use these products.
This post is sponsored by BabbleBoxx.com. All opinions are my own.