This post was written in collaboration with Legrand. All opinions are my own.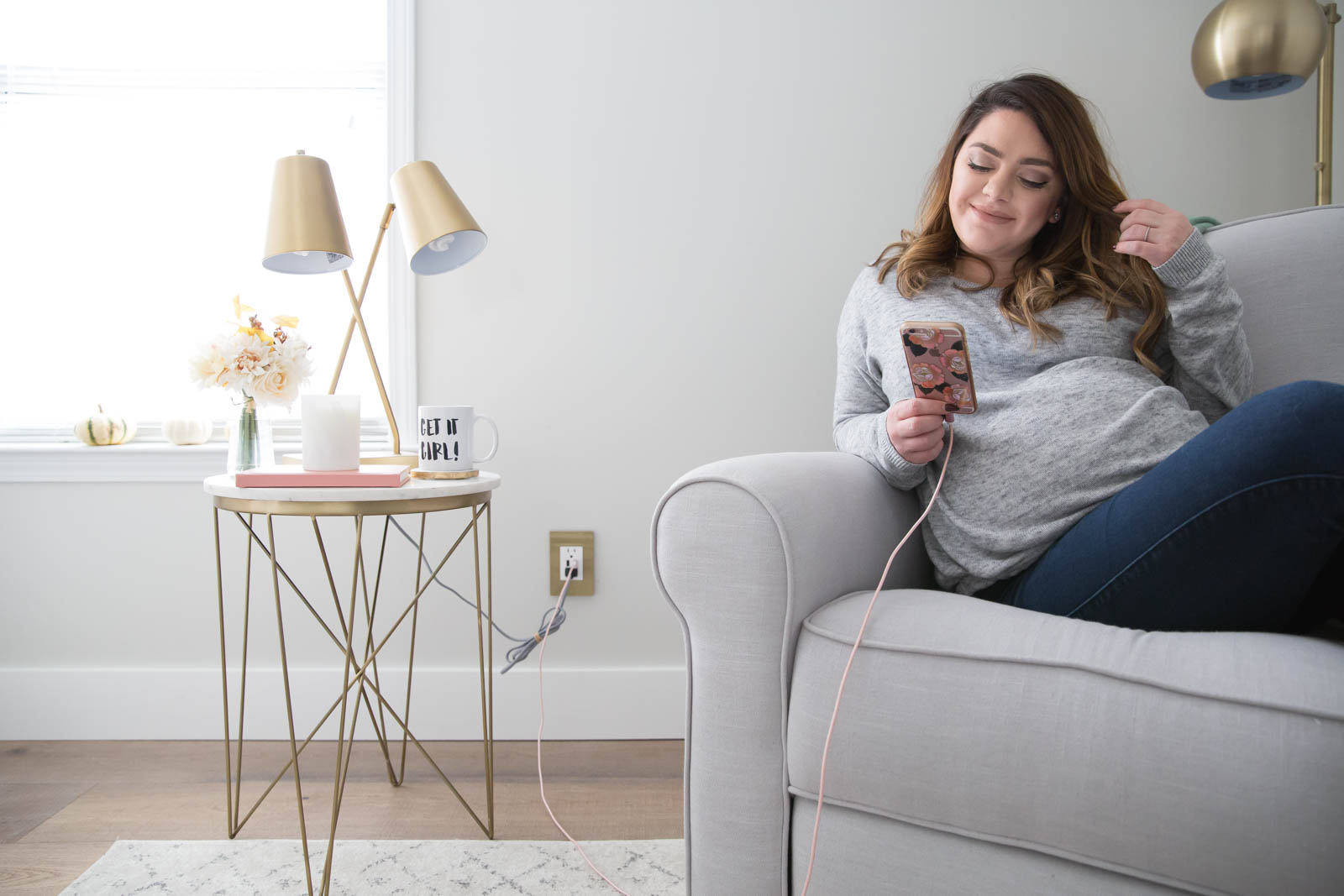 When Nick and I found out I was pregnant, we were using two of our spare rooms as guest rooms. That was perfect for us because none of our family live near us and we would use both guest rooms often when family came to visit. However, we quickly realized that we were going to need to make some changes to make room for baby. We had talked about what we would do for a baby room long before and had decided we would eventually need to convert one of the rooms to a nursery.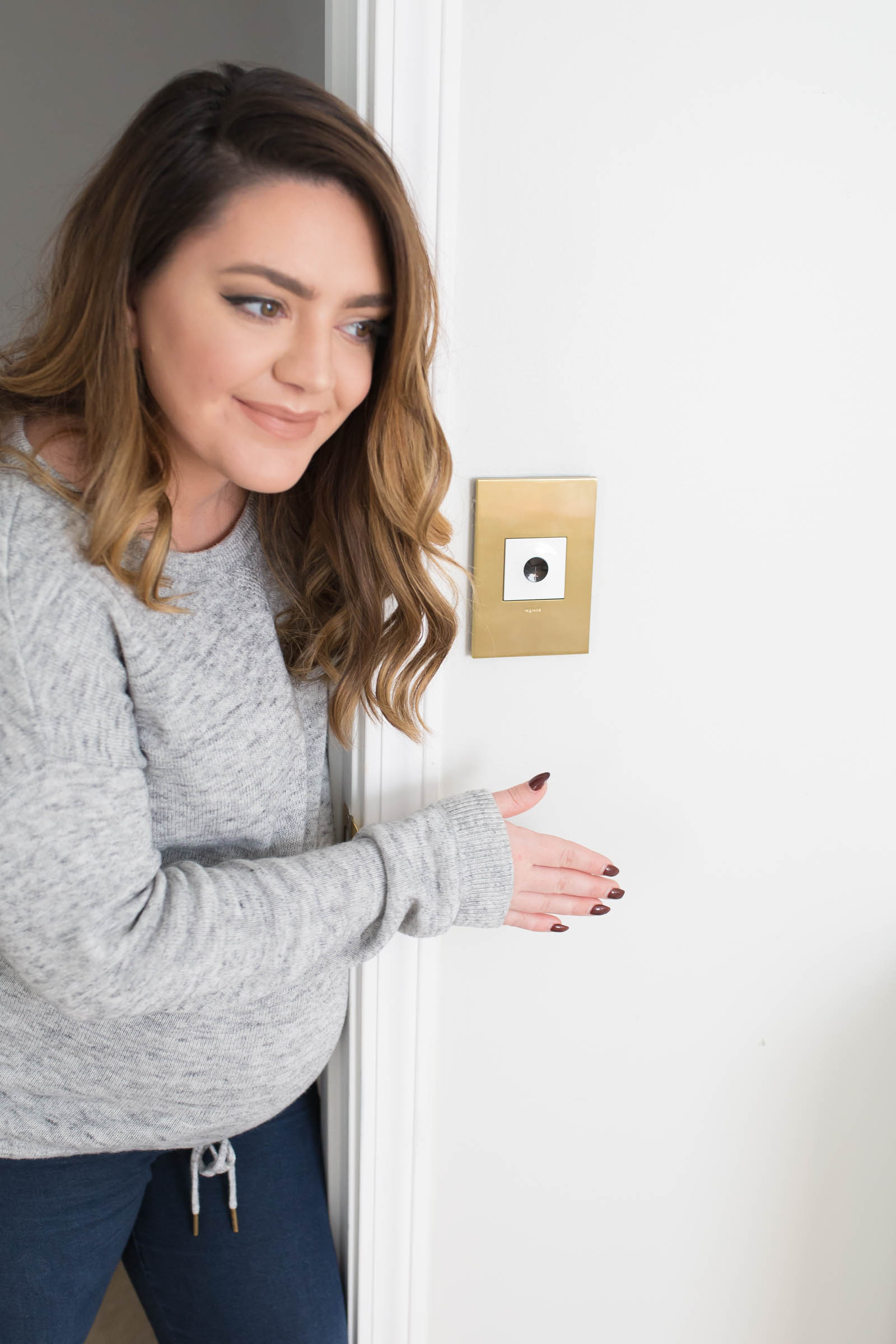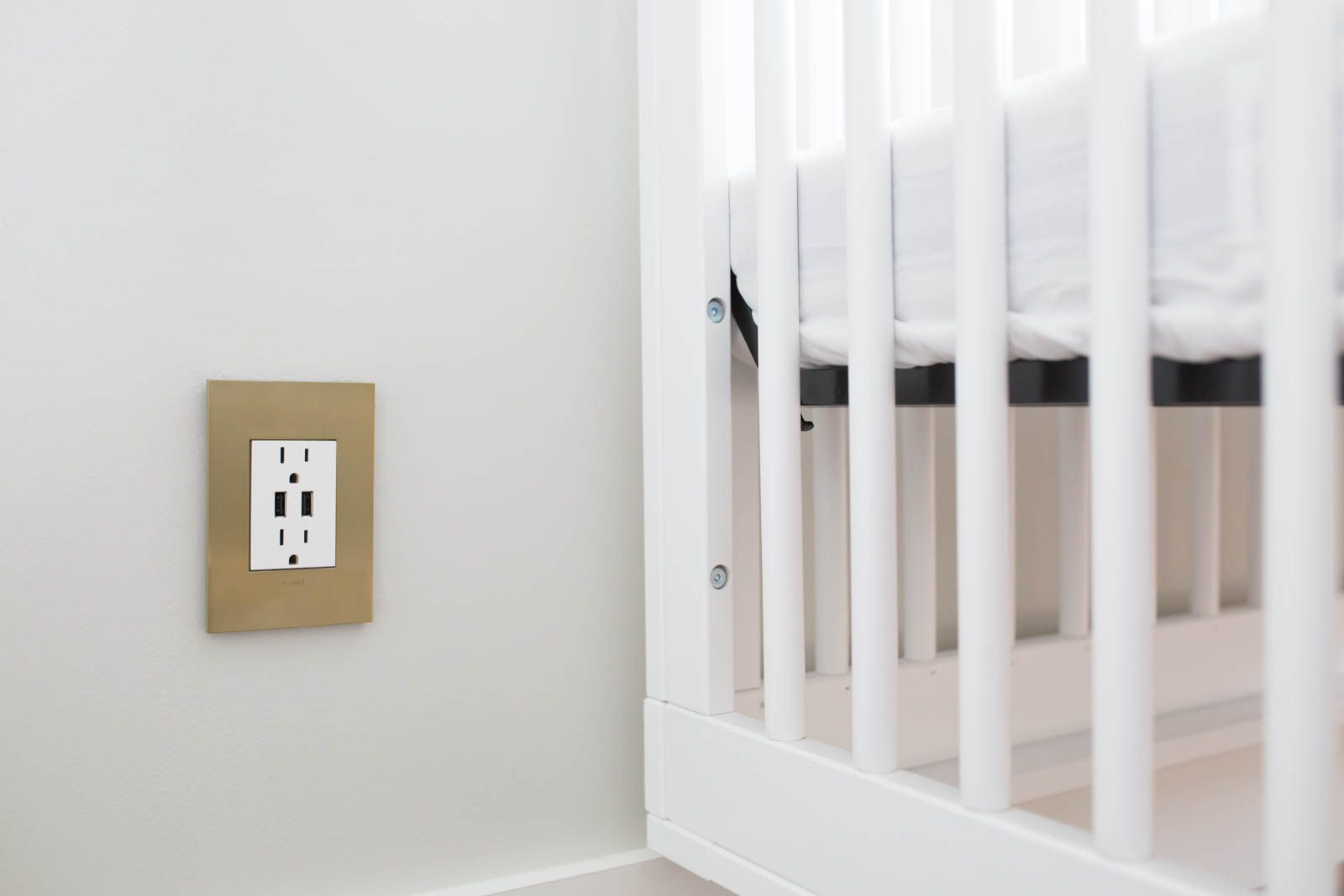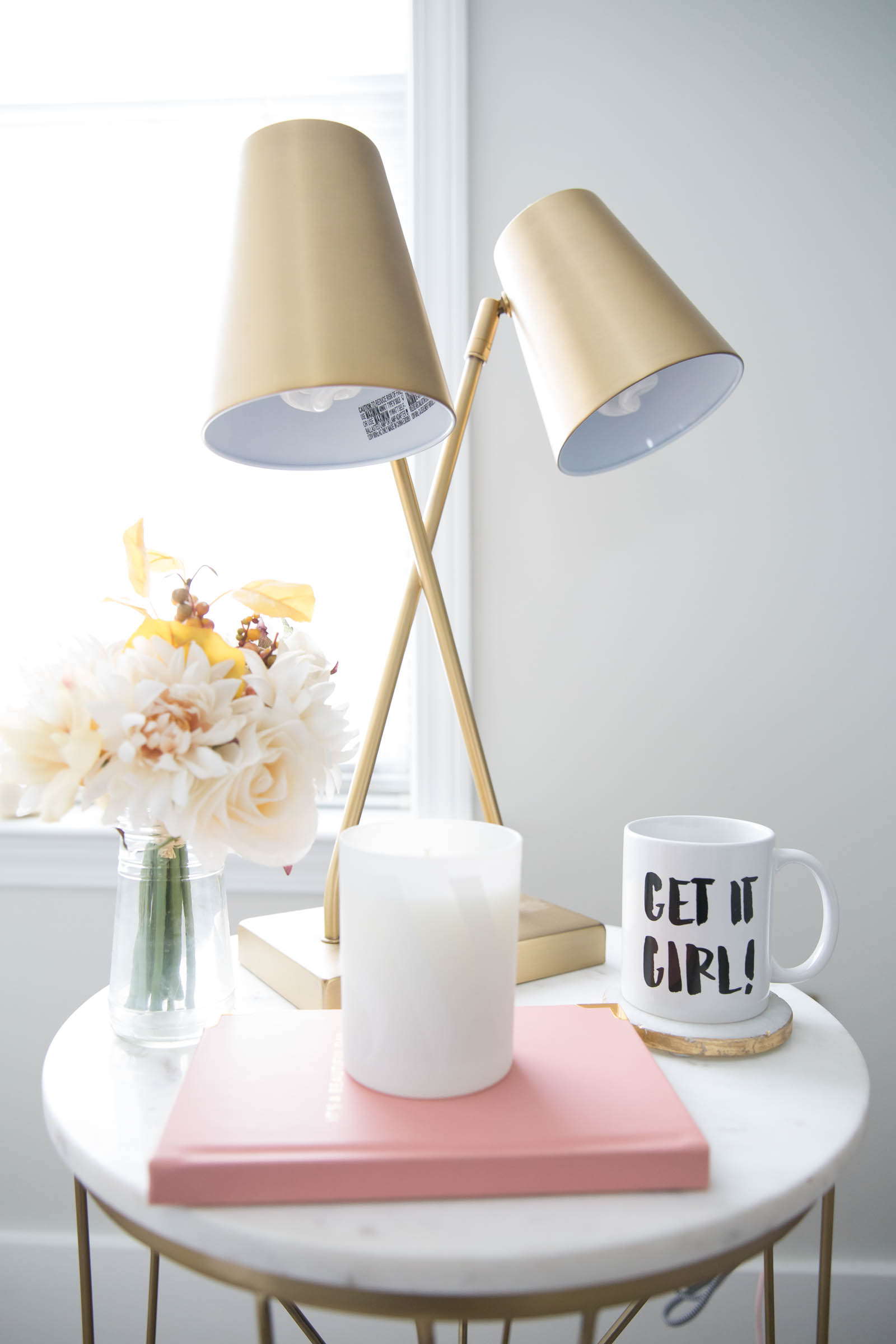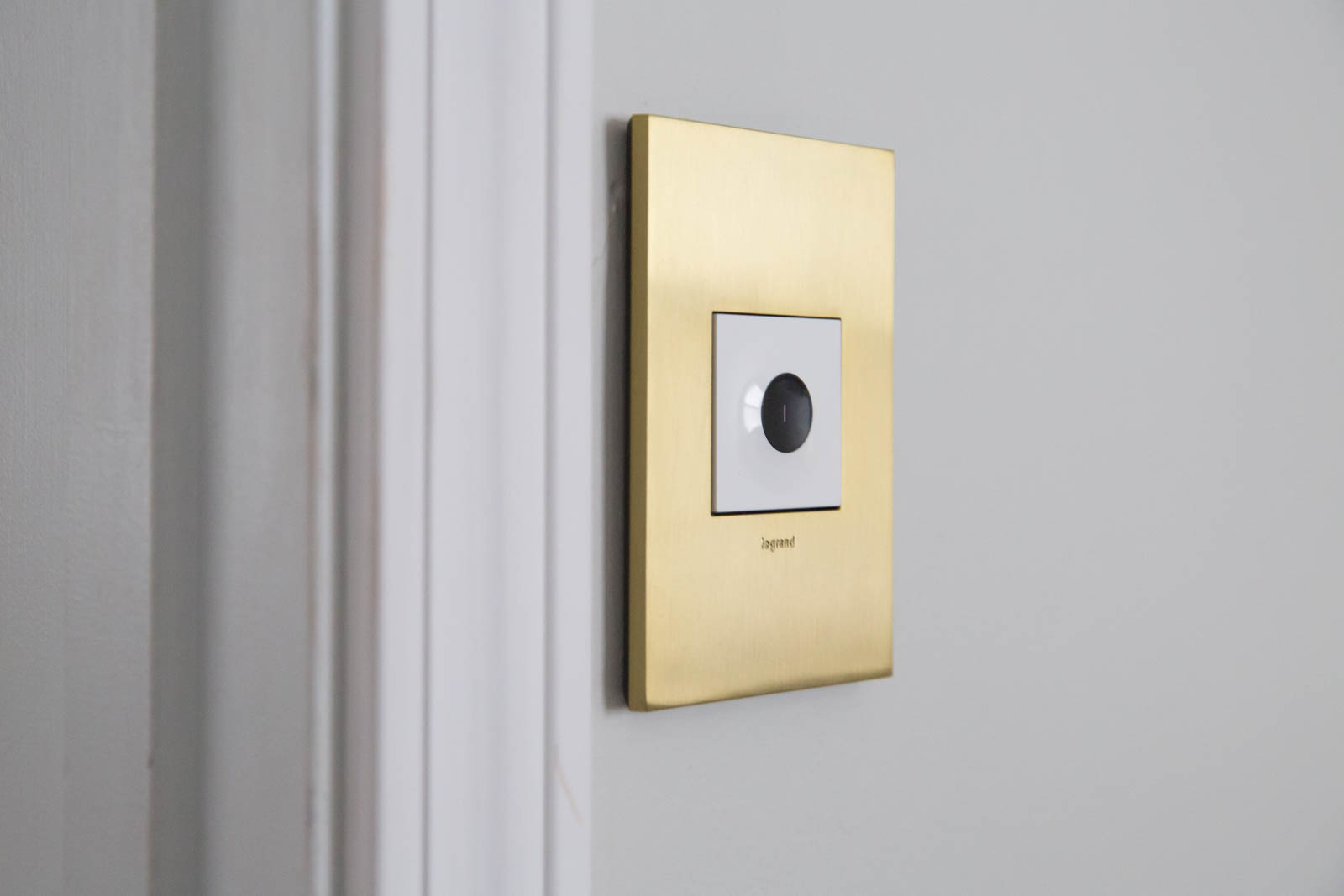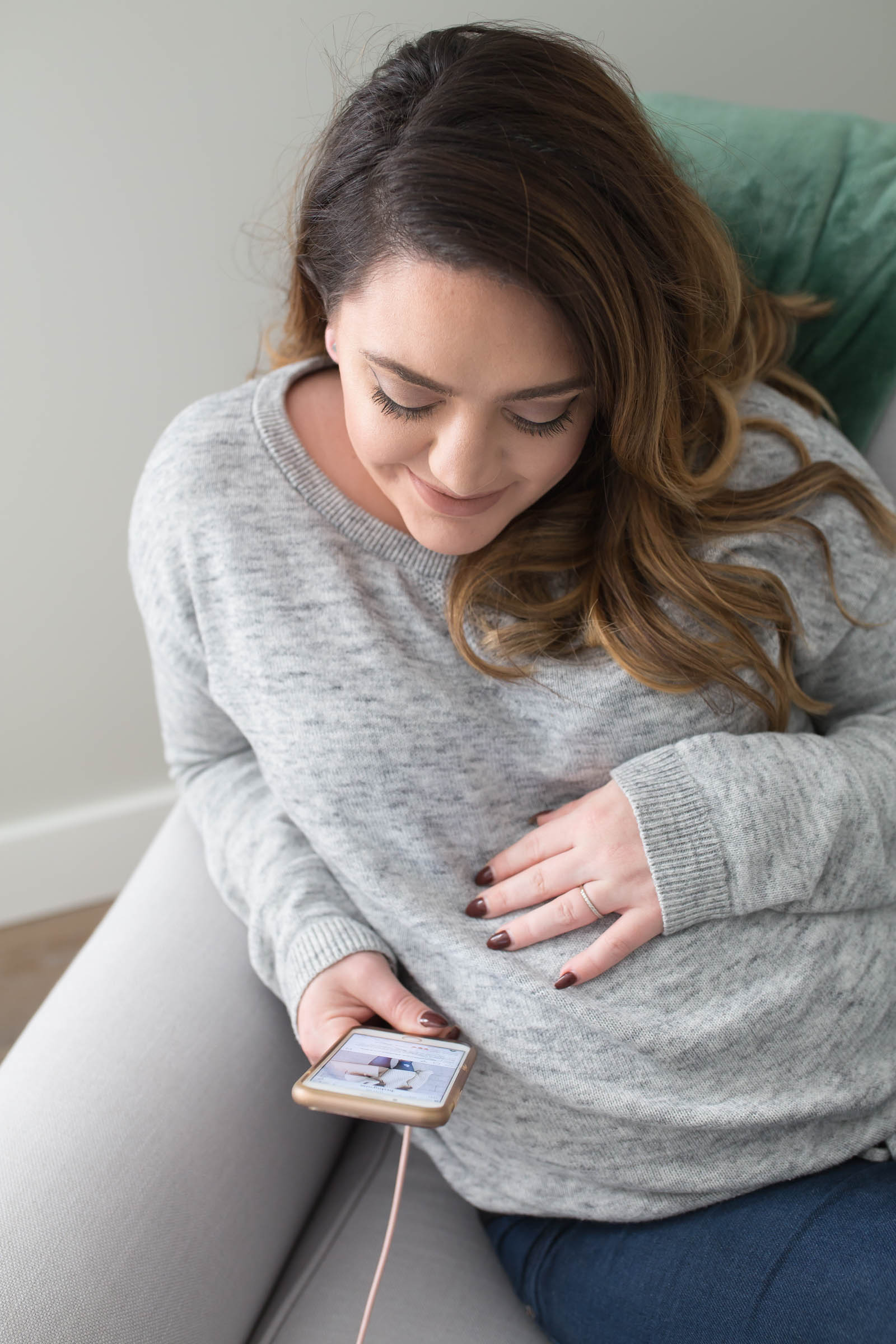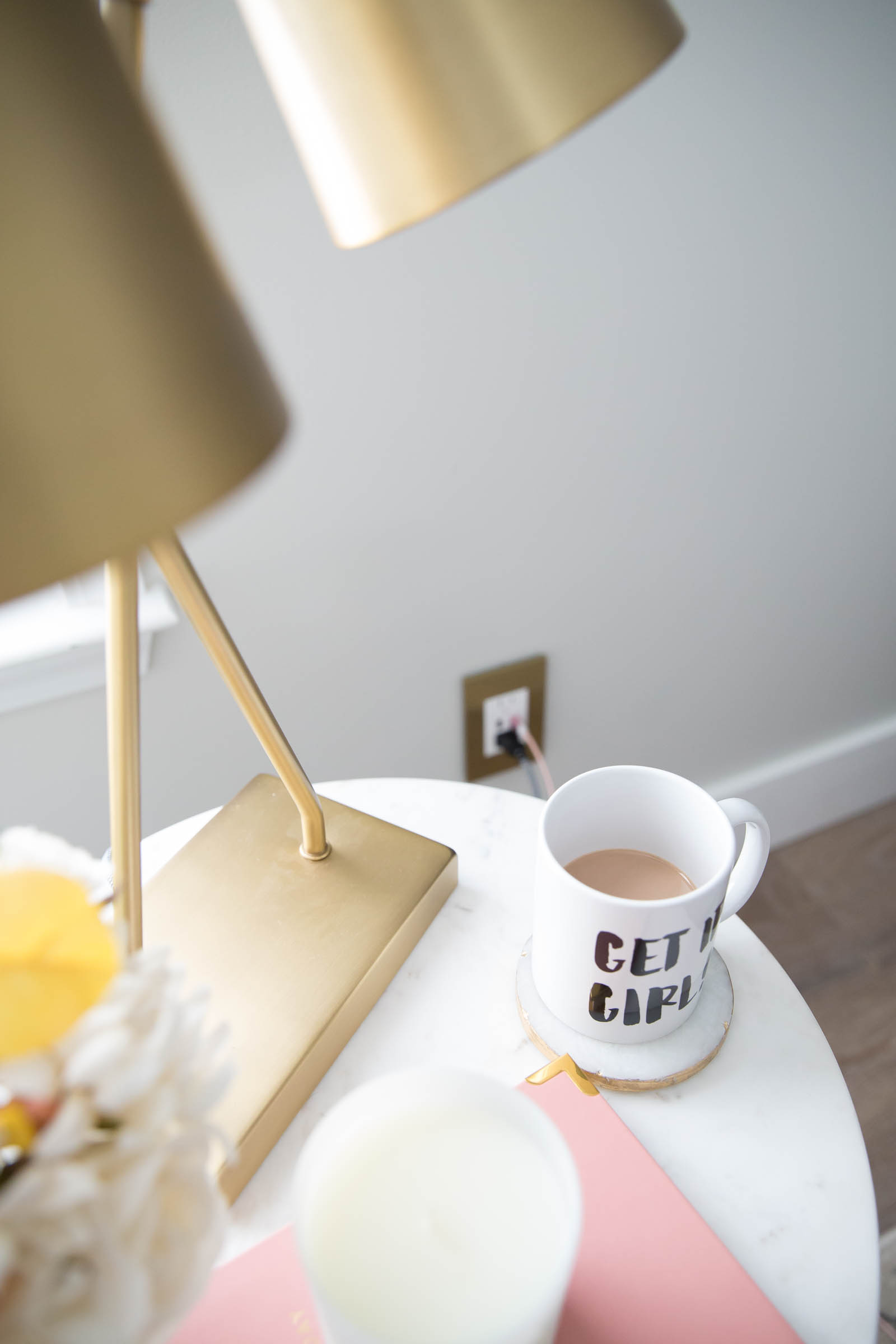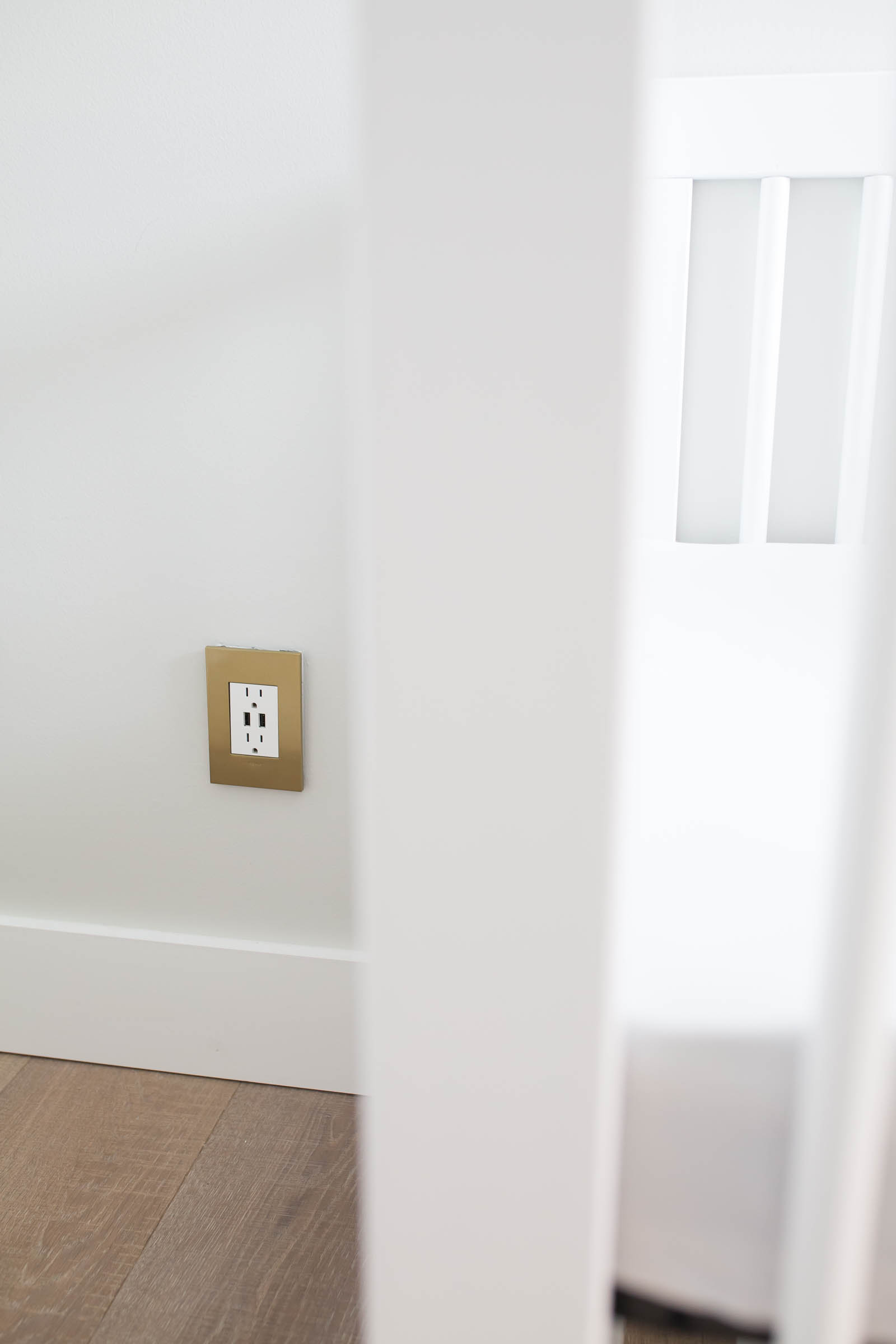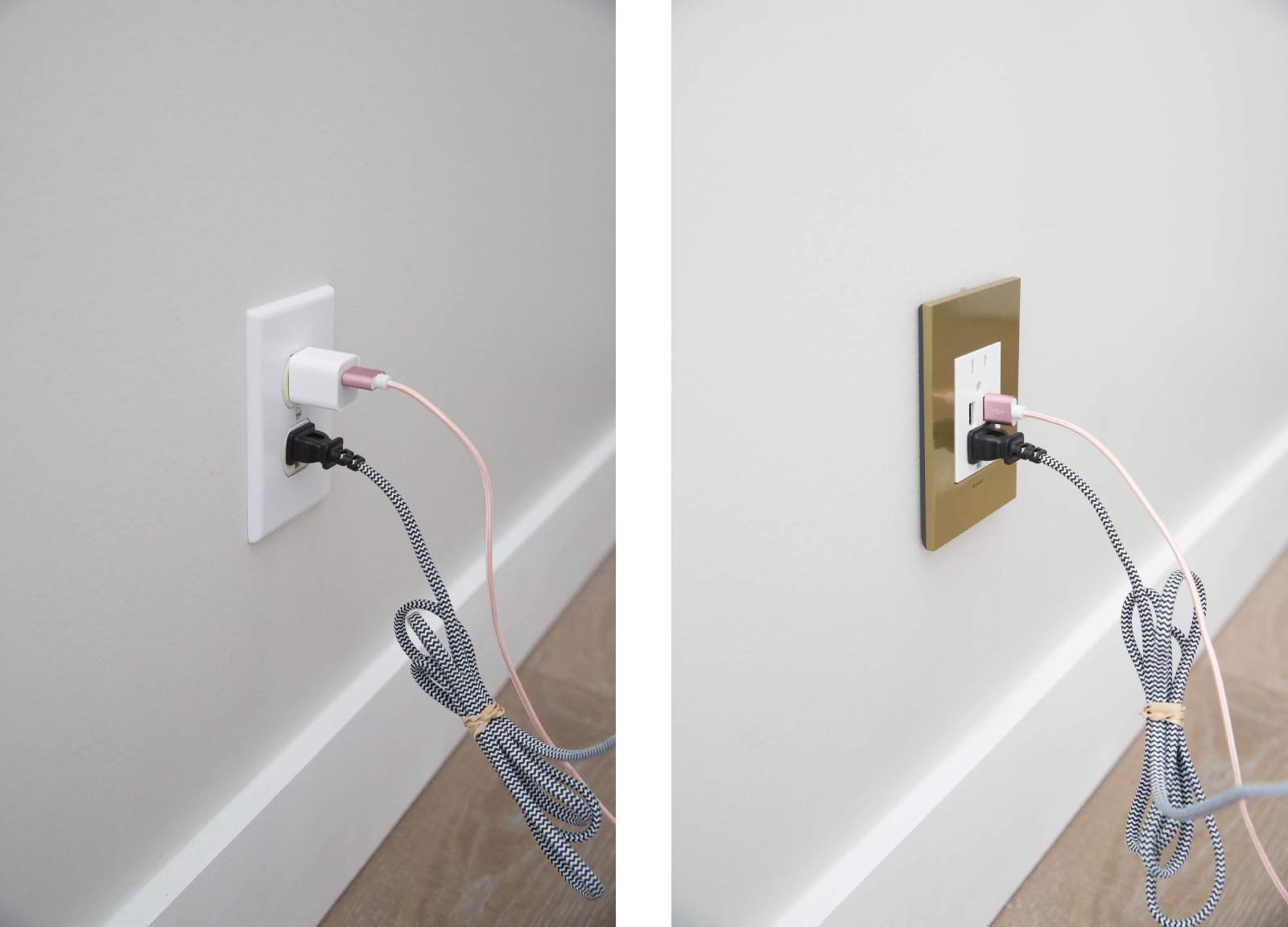 The only problem was that our guest rooms were a little sad. Old carpet, old furniture…just not a place I imagined for our baby. So we got to work and replaced the flooring and base boards which made a HUGE difference. Then we updated the furniture, naturally, because a baby isn't going to sleep in a full size bed by itself. And another thing…we had old and gross outlets and light switches that were cracked, broken, and covered in paint. The previous home owner had literally painted over the outlets. It looked pretty rough.
Outlets, light switches, and their covers are collectively one of those things you don't think about much. But when you update them with a higher quality product, it makes such a difference. We started by updating all the outlets, light switches and wall plates in the baby room. One of the biggest difference makers, aesthetically, was switching out our tired and cracked white wall plates with Legrand's wall plates in brushed brass from their adorne Collection. Our baby room is all white, gray, and brushed brass so these plates are the PERFECT accent. I was concerned at first that I was going a little overboard with the brushed brass but I honestly think it looks so good and the wall plates really finish the look.
For our light switch, we upgraded to a WAVE™ switch, which is totally ideal for a baby room. When you walk in or out of the room, you just wave your hand in front of the switch to turn the light on or off. After a bit of experimenting, we've learned that you can also adjust the sensitivity level. We have ours set pretty sensitively so we can actually just kind of pop a shoulder in front of it to turn the lights on/off. We could probably turn it down a bit, but I like the idea that when I'm carrying the little out of the room with both my hands full, I don't have to take my hands away from what I'm doing or set anything down to turn off the lights. Another amazing perk of the WAVE™ switch is that, because it's hands-free, you don't have to worry about icky germs. That's honestly one of the BIGGEST reasons I chose this for the baby's room.
For our outlets, we chose mostly USB combo outlets. I love that I can plug my USB charger into the outlet by my glider and still have two lamps plugged in. Plus, we gotta make sure there are plenty of places for baby to charge all of its devices that it will inevitably have. I kid.
All of the outlets, switches, and plates are fairly easy to install yourself. The outlets were a bit easier for us and the switches took a little more thought. Thankfully, Legrand has a pretty great support line that can help with pretty much any question you have. Also, we might have bribed our friend and my dad (both electrical engineers) with pizza for a wiring party.
After we finished the baby room, we loved how much of a difference the new products made that we moved on to the living room and kitchen. We opted for gloss white plates for all outlets in the living room and brushed brass for the plate on the light switch. For the kitchen, we did gloss white for every plate that went on what will eventually be a white backsplash. We then did brushed brass for anything that will be against just the wall. The updates make such a BIG difference in both rooms. They completely elevate the style even without the other updates that we will be making to our home next year.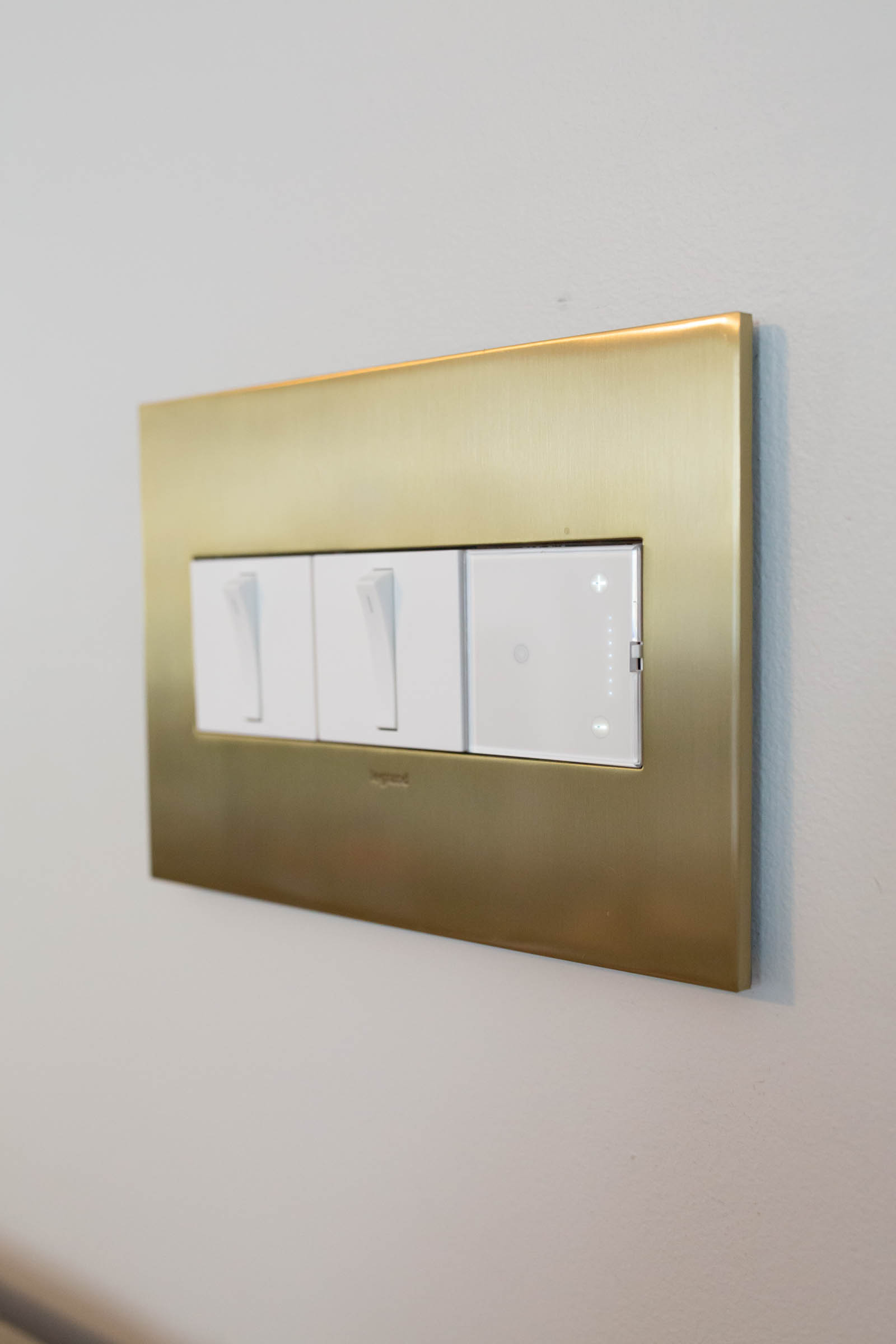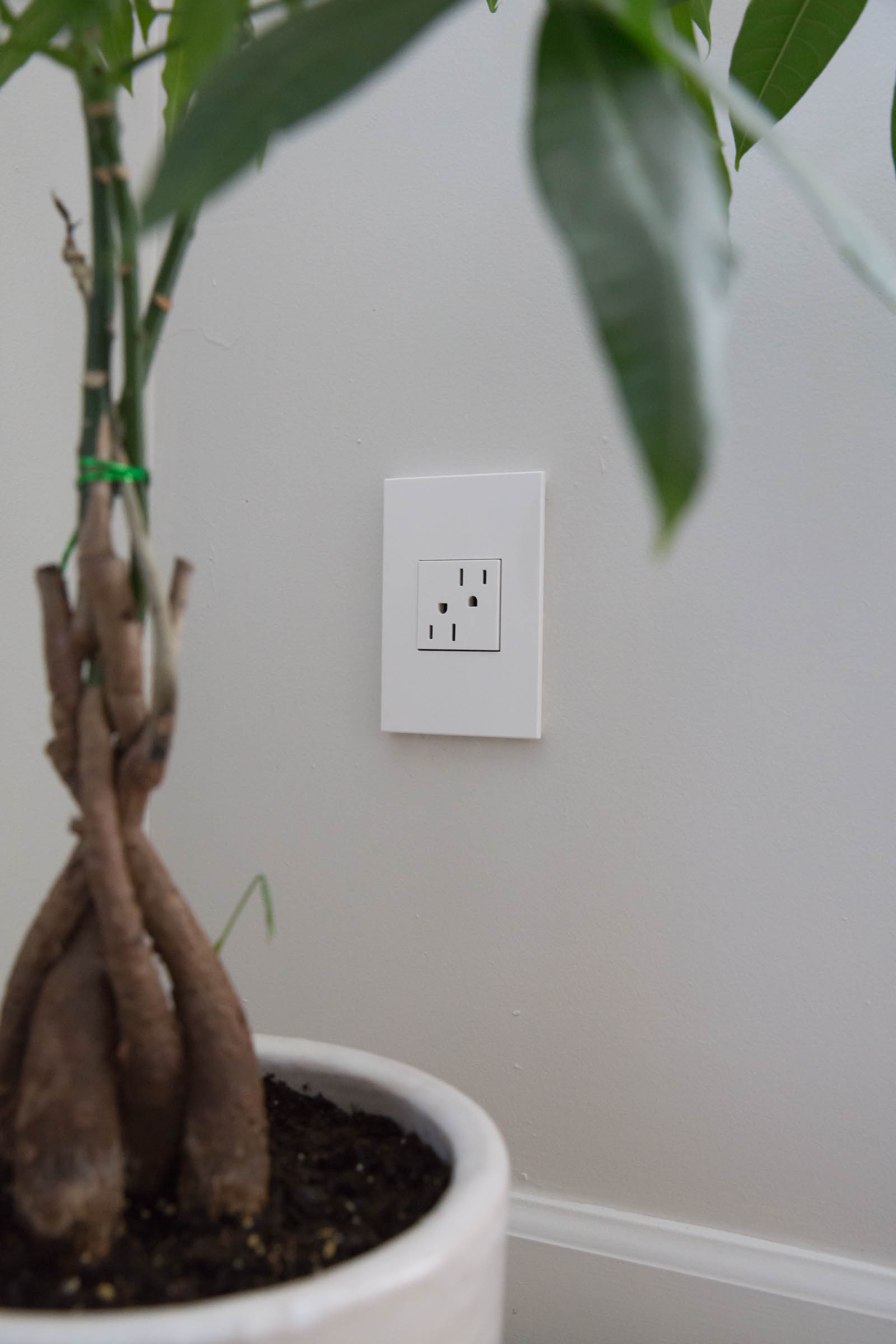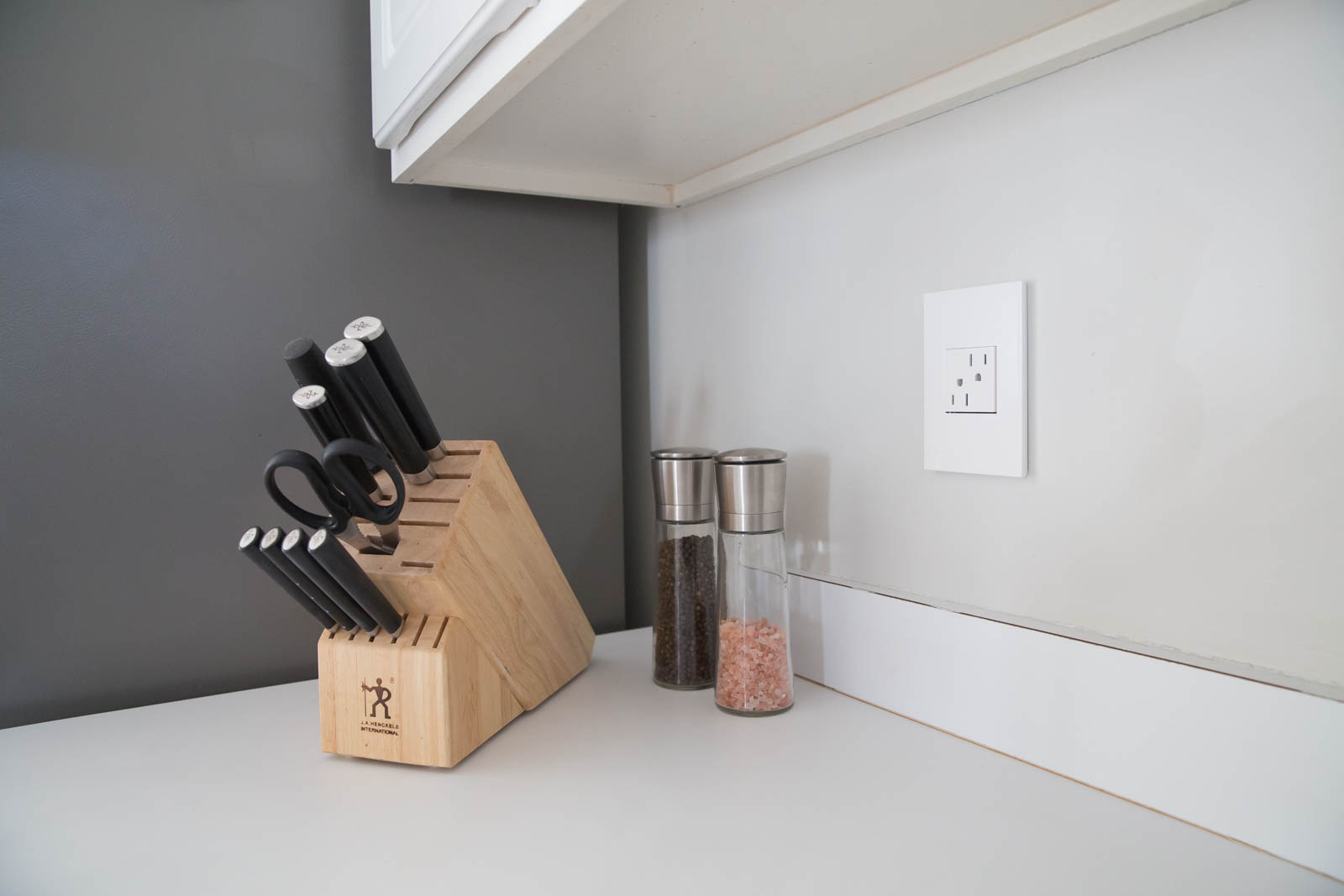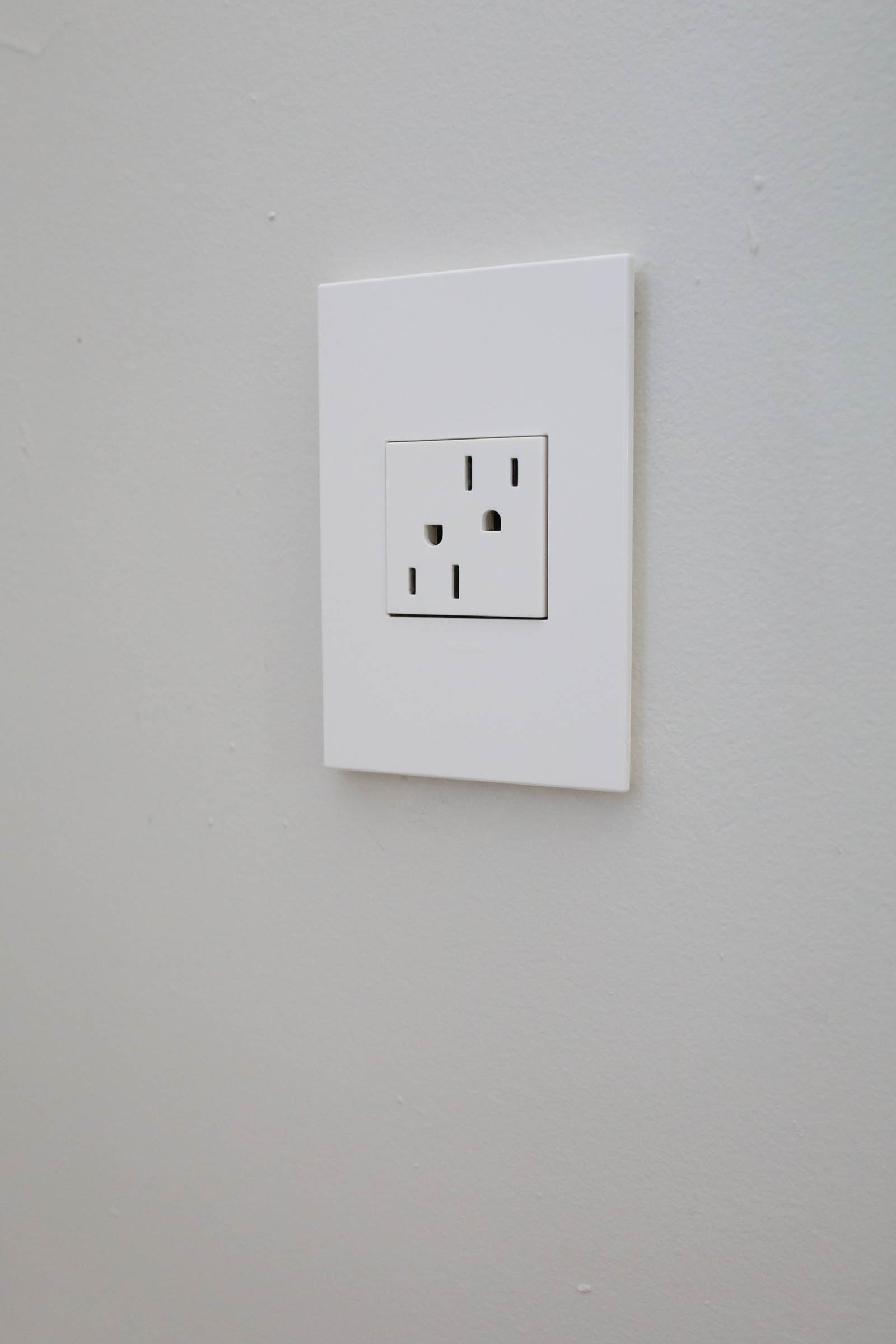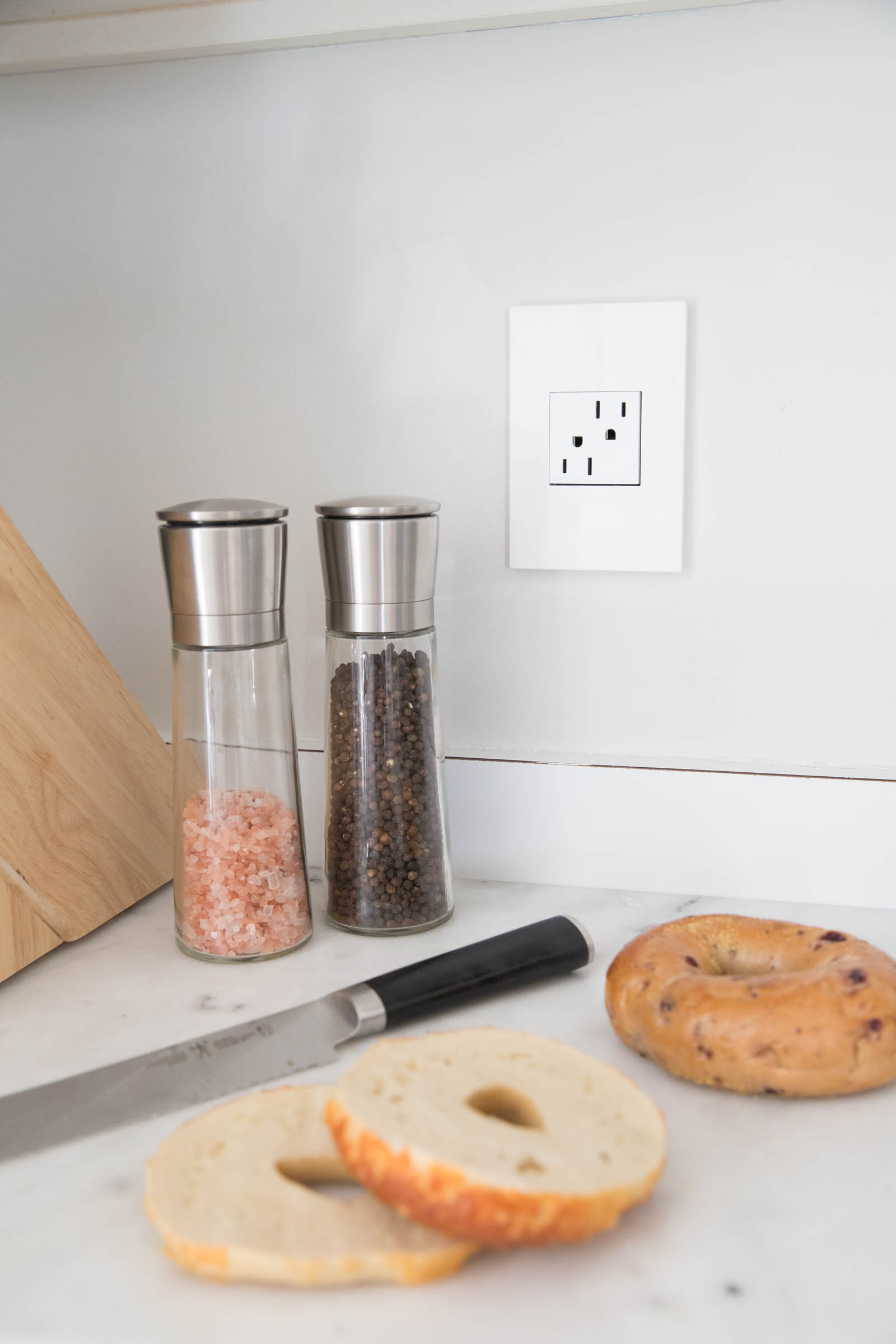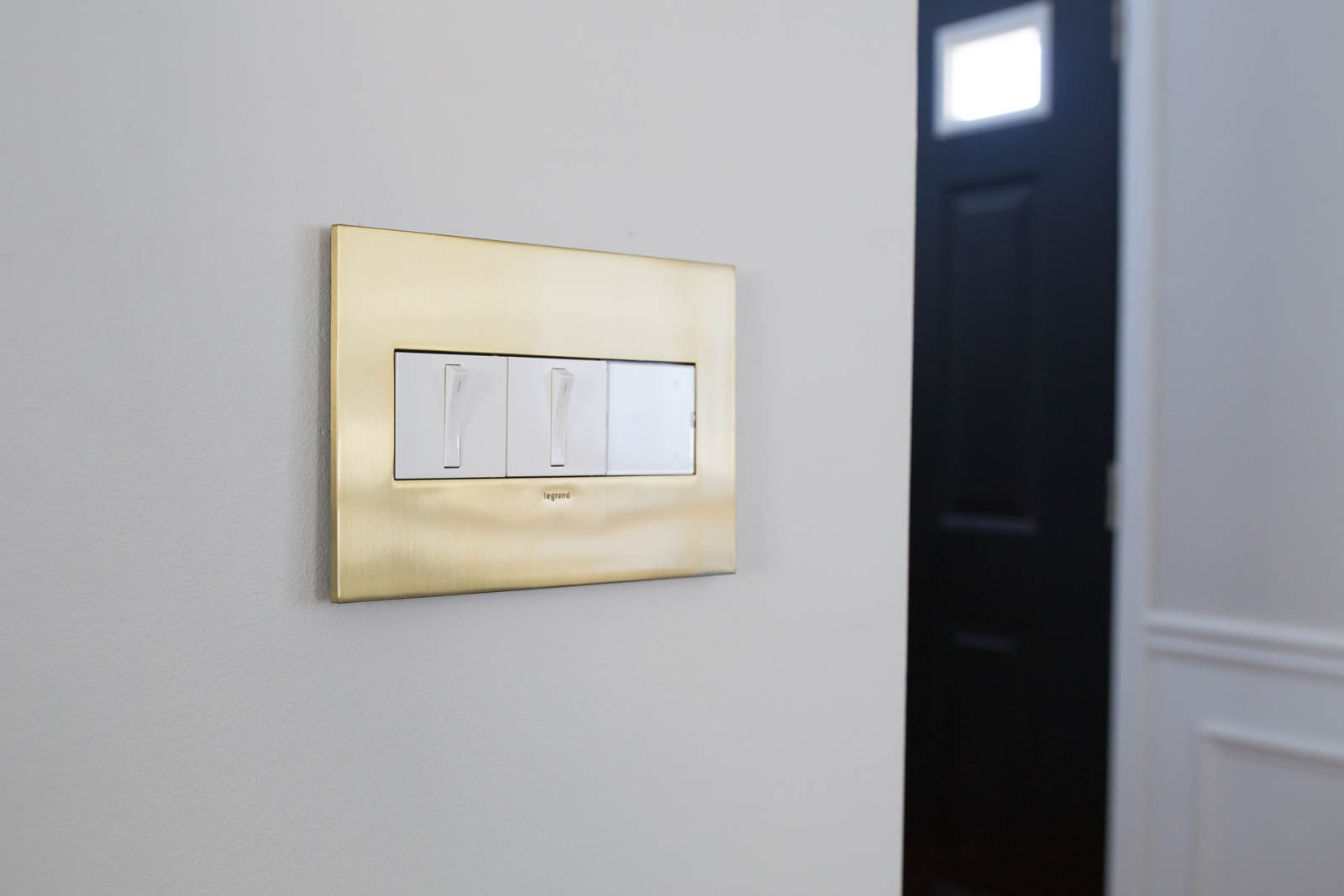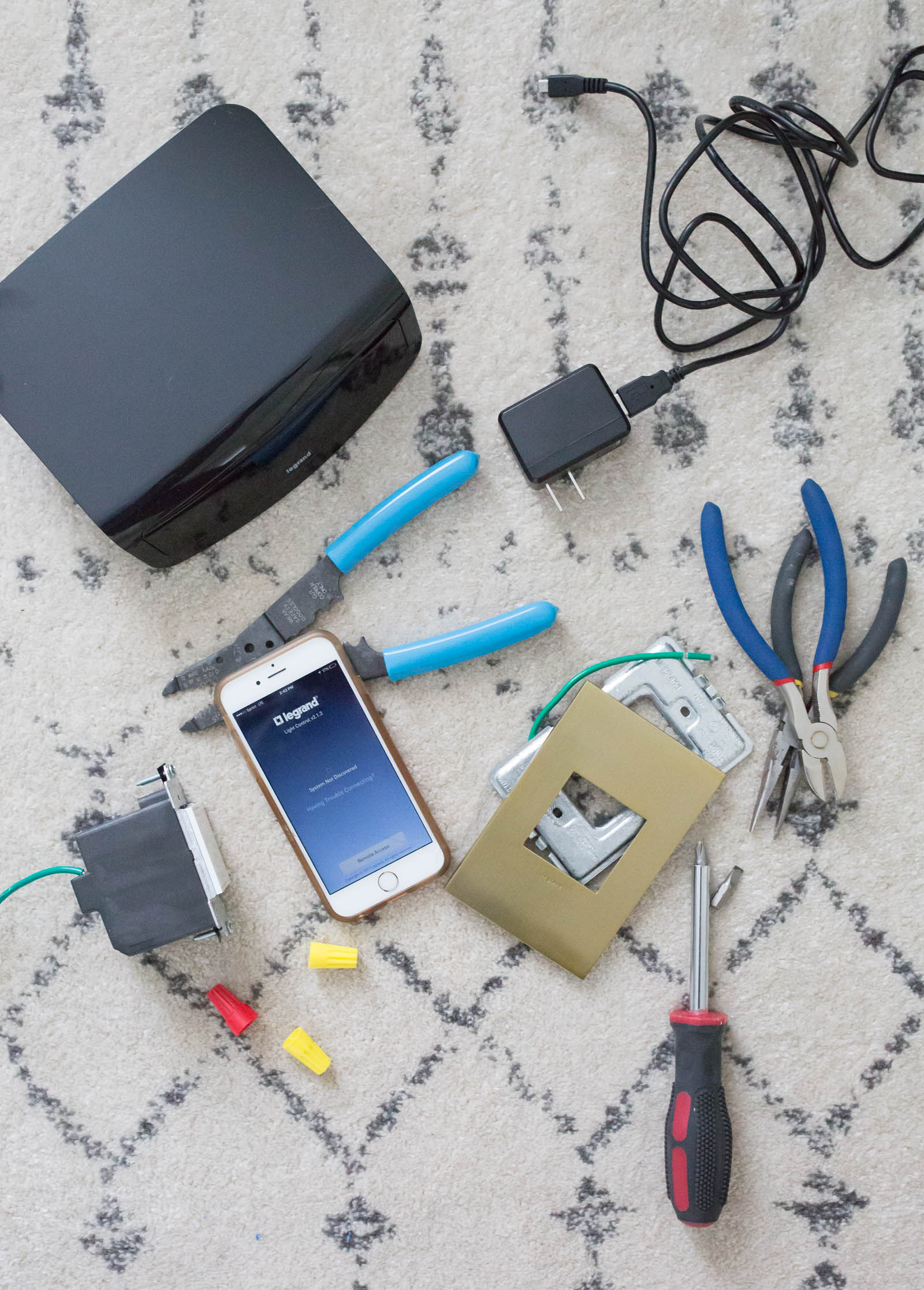 One more HUGE update we made with Legrand was getting a Hub, which allows us to use Wi-Fi enabled outlets and switches. Using the Legrand app, you can control lamps and such on a Wi-Fi switch remotely from your phone. Genius!
To see how easy the outlets are to install, you can take a look at the process below. I did this myself at 30 weeks pregnant and found it to be pretty intuitive. All of the outlets, switches, and plates come with instructions so just read them through and follow the steps. If you have any trouble, call the support line in the instructions and they'll guide you through.
Disclaimer: be sure to shut off the power at the breaker to whatever outlet/switch you will be working on. That might be common sense, but just had to put it out there.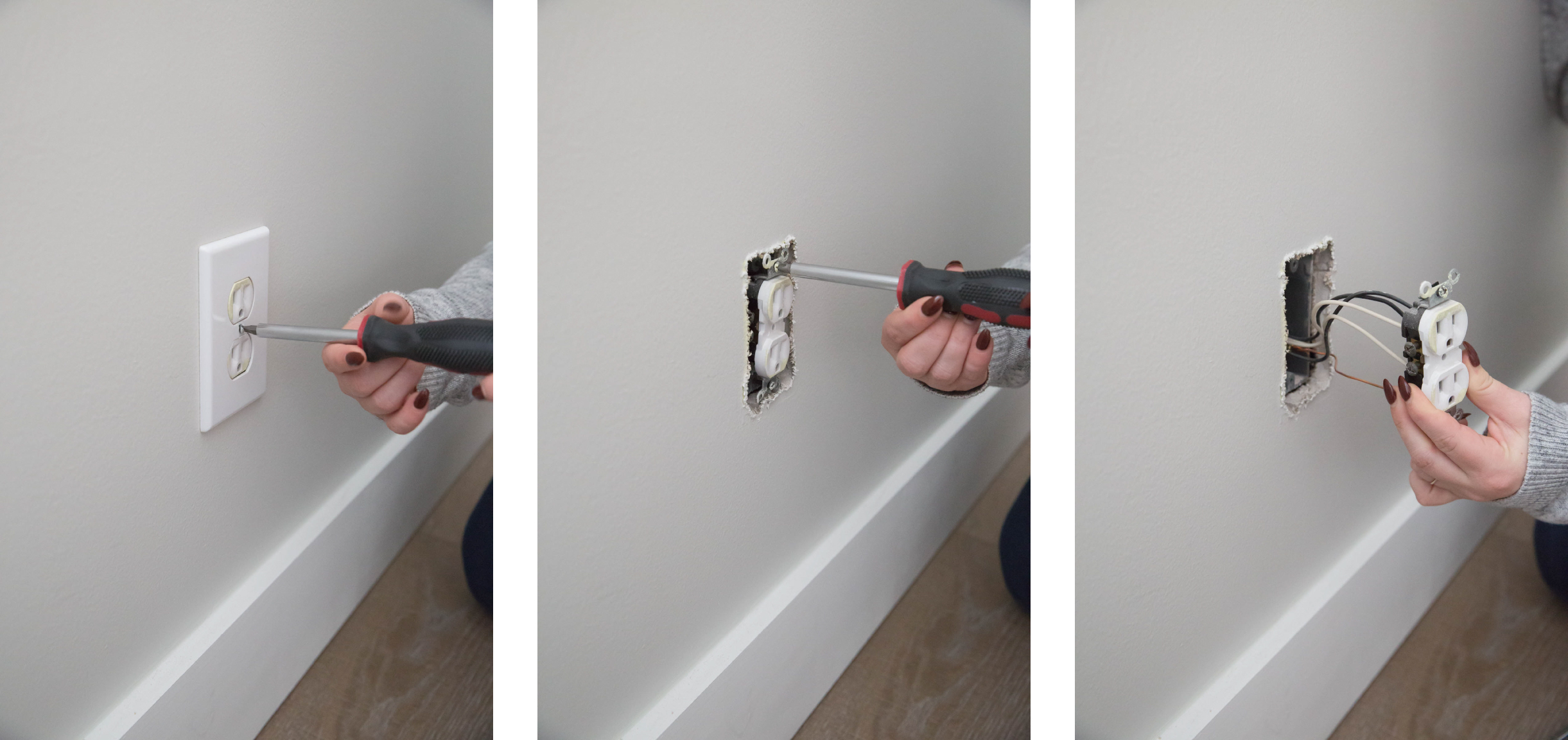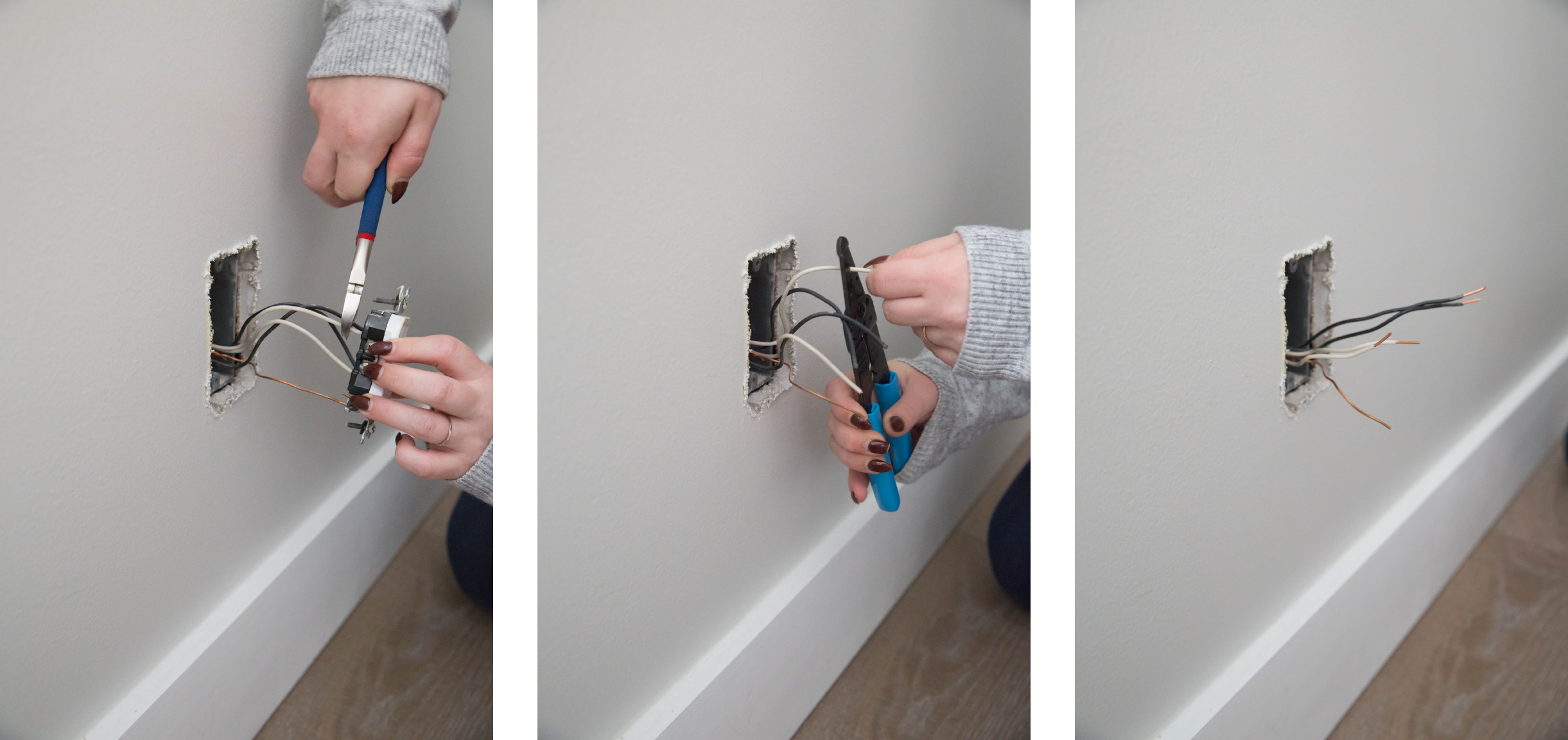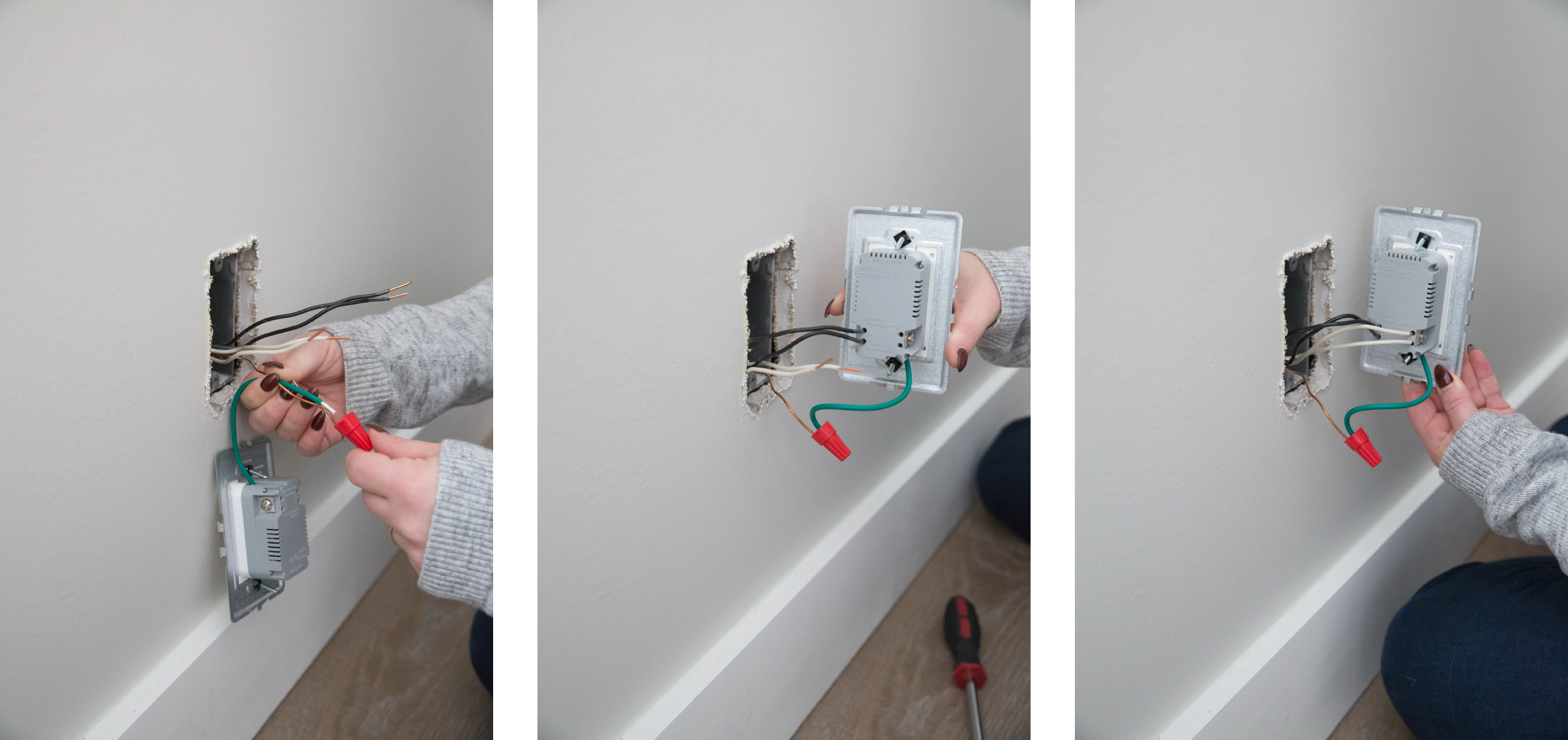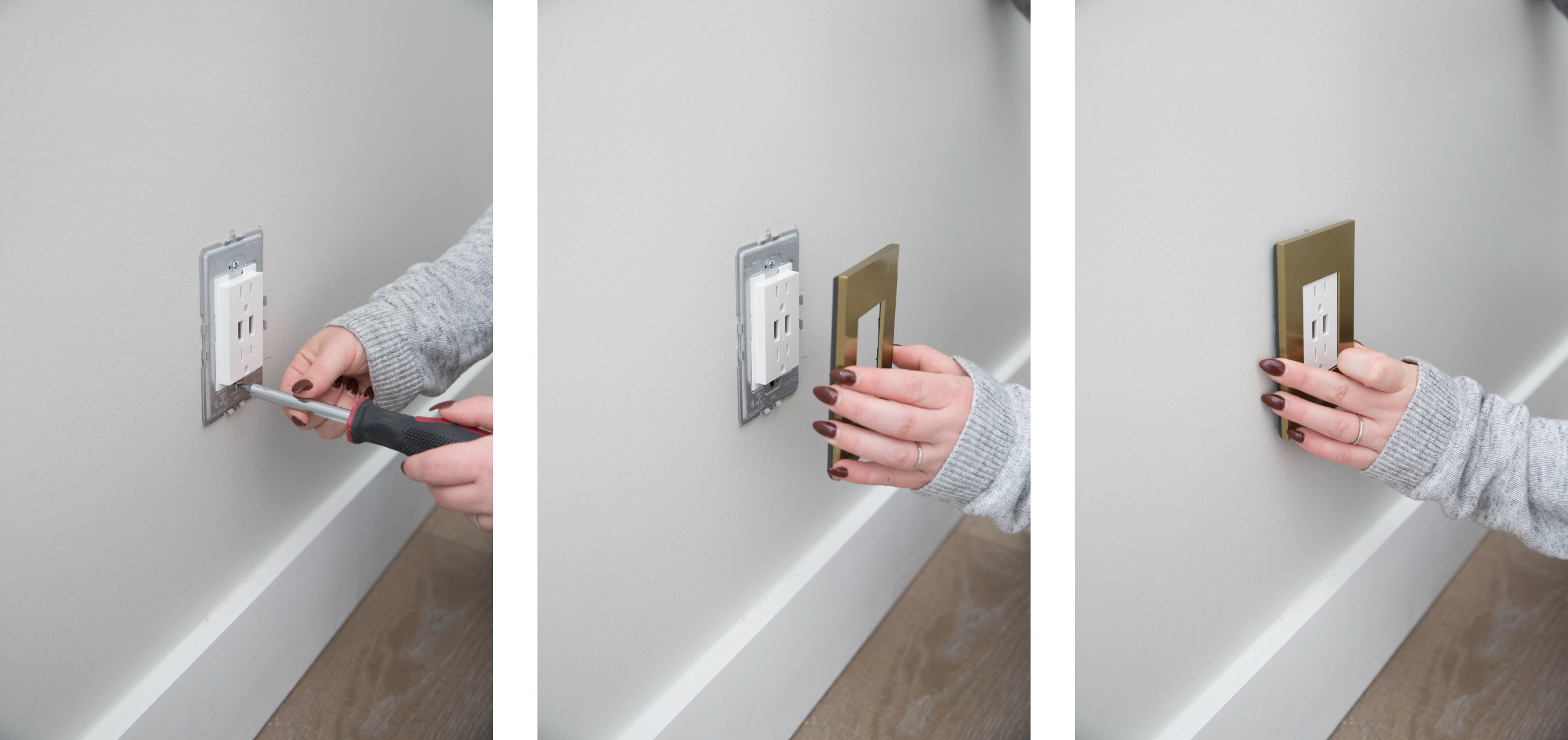 If you're looking to make a simple upgrade to your home, I highly recommend Legrand's adorne collection. They have a huge range of products at different price points that will instantly elevate the look of any room.
What's your favorite wall plate from the adorne collection?
Thanks for visiting!!
xo,
Mae