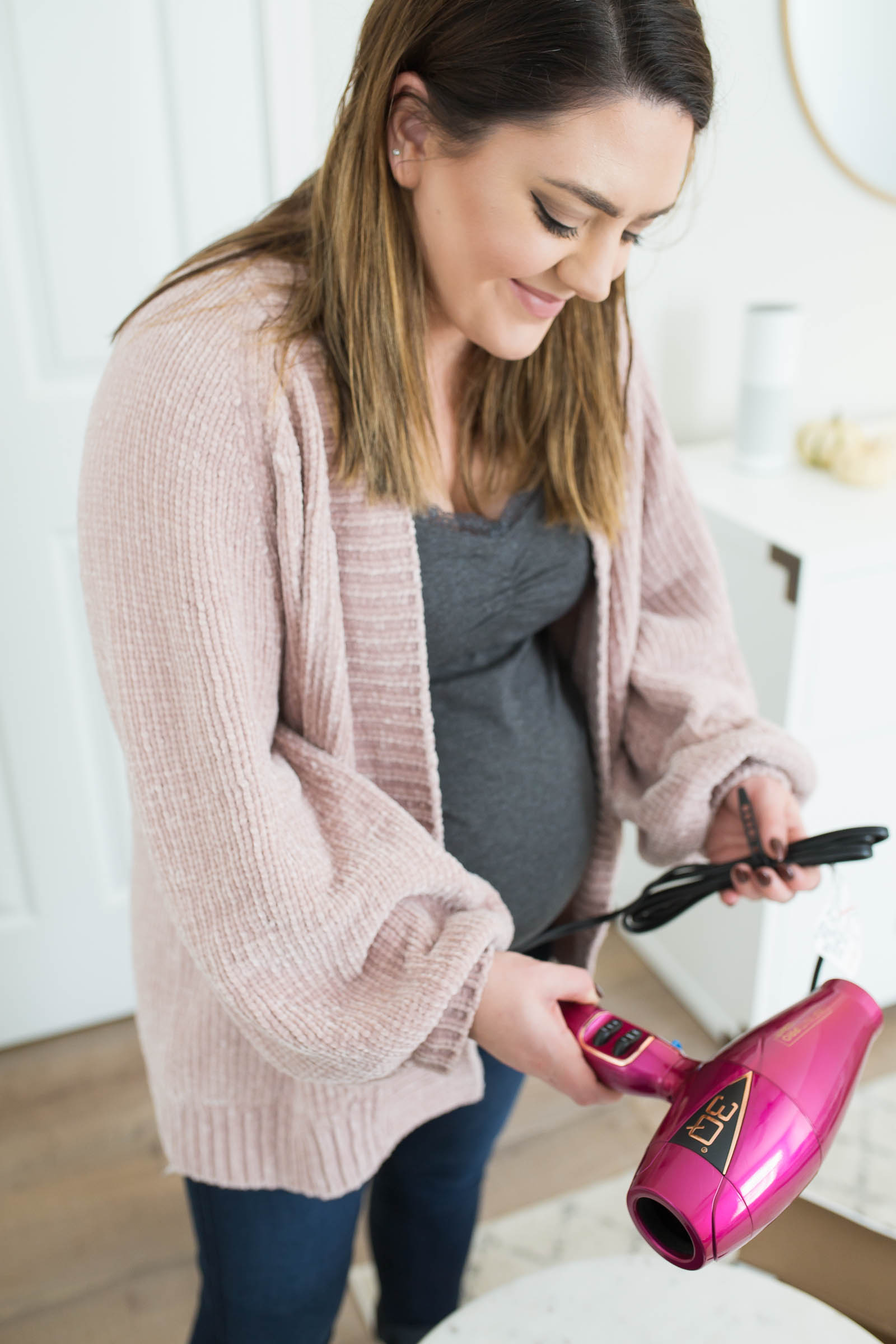 Lately my hair has been on a bit of a journey. After FINALLY growing my hair out and cutting off all the ombré from years past, my hair was feeling and looking healthier than ever. I think the prenatal vitamins and pregnancy hormones were definitely helping, too. It seemed like I couldn't damage my hair if I wanted to. Then I got the bright idea to go lighter again and found myself in a bit of a pickle. My hair looked great at first, but over the weekend it started to frizz out and look super damaged.
I was able to get a treatment that helped quite a bit. But, since then, I've been being extremely particular about the tools and products I use on my hair and I've avoided heat as much as possible. In the past couple of months, I've tried to blow dry my hair very seldom and mostly let my hair air dry.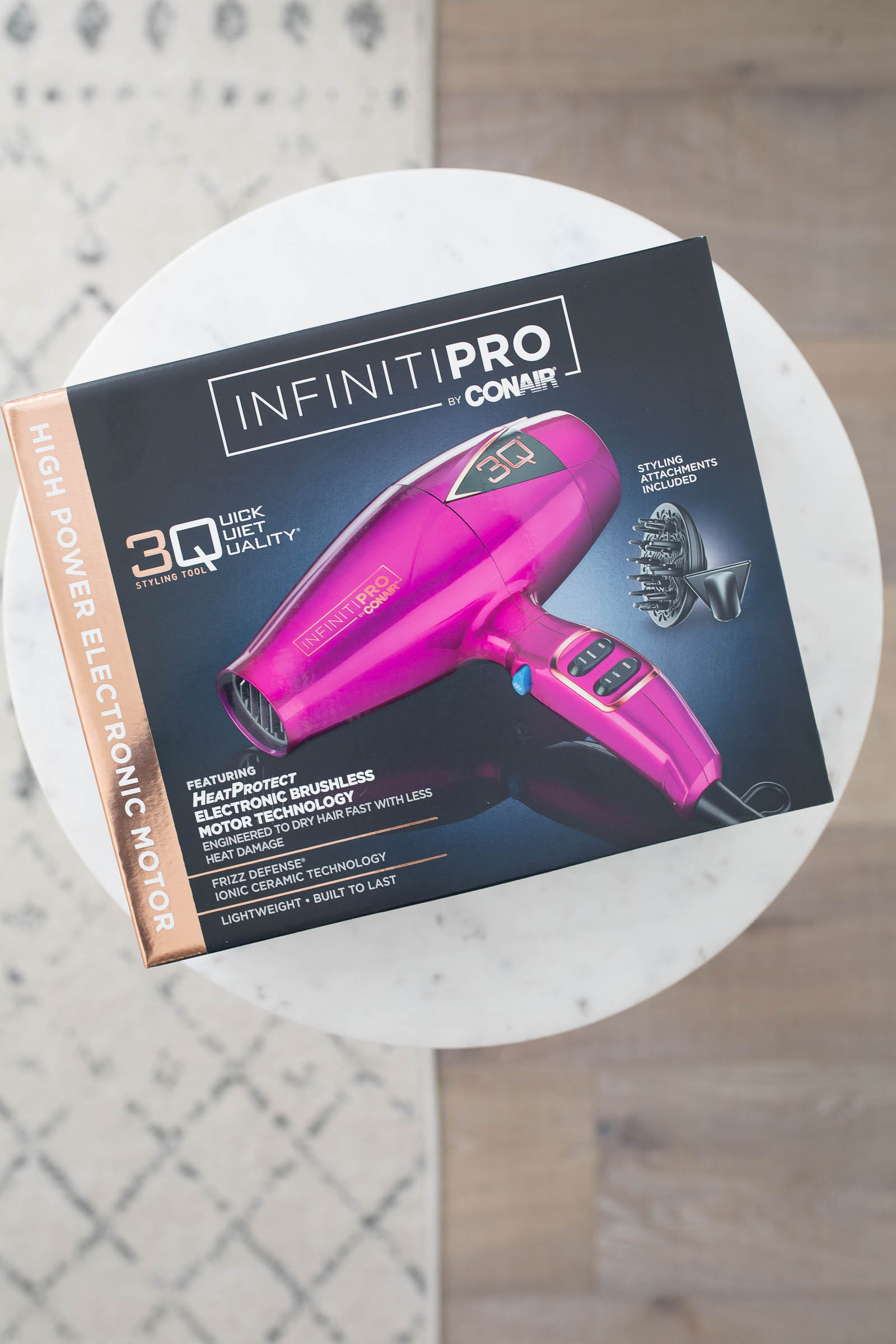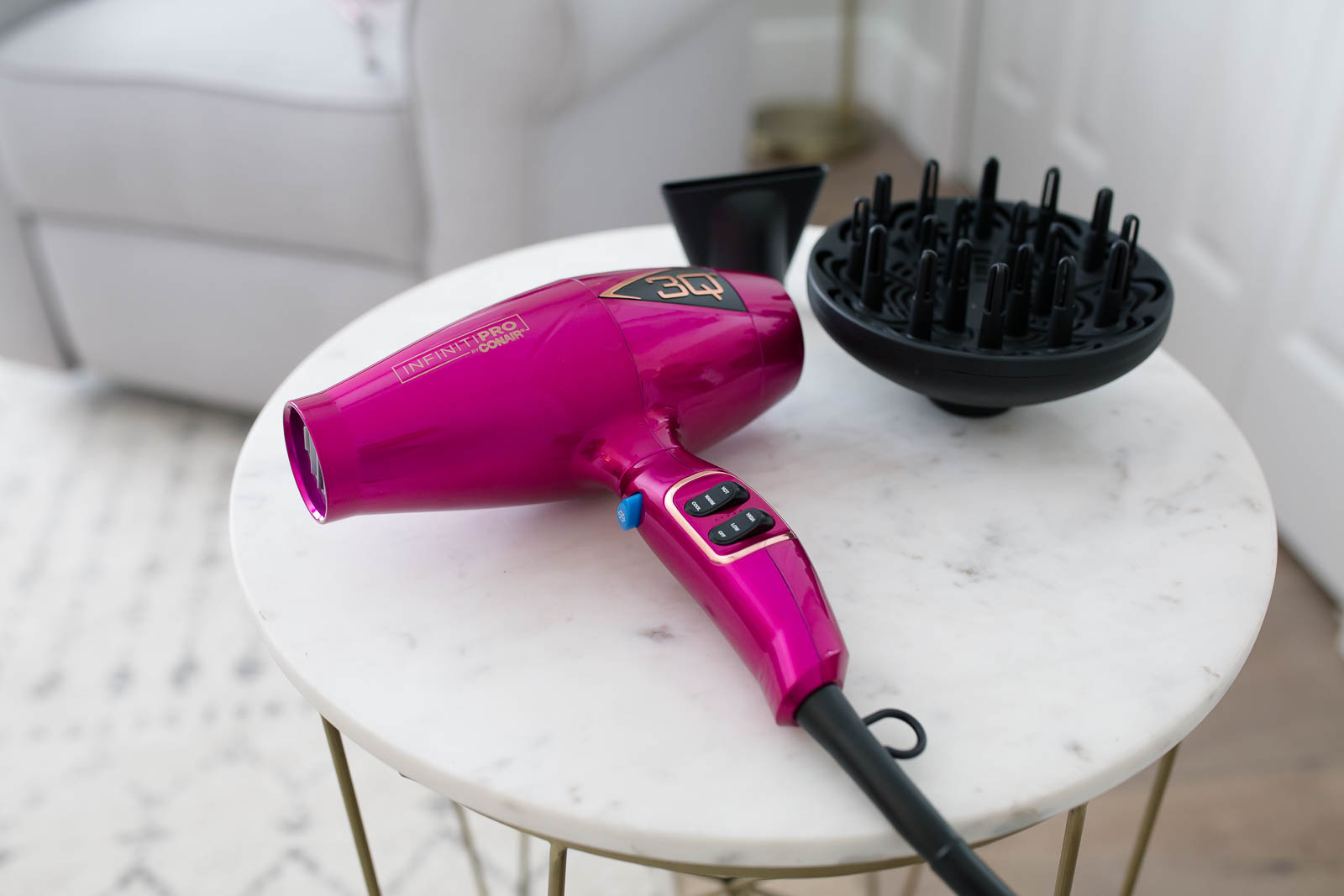 So when I heard about the ionic ceramic technology that the InfinityPRO by Conair 3Q Dryer uses, I knew I had to give it a try. There are few things I love as much as a good blowout and I was seriously missing that sleek and smooth look. The ceramic technology provides infrared heat to gently dry hair. It works on molecules inside the hair shaft, drying it from the inside out, which minimizes heat damage and makes hair less frizzy and more manageable. Score!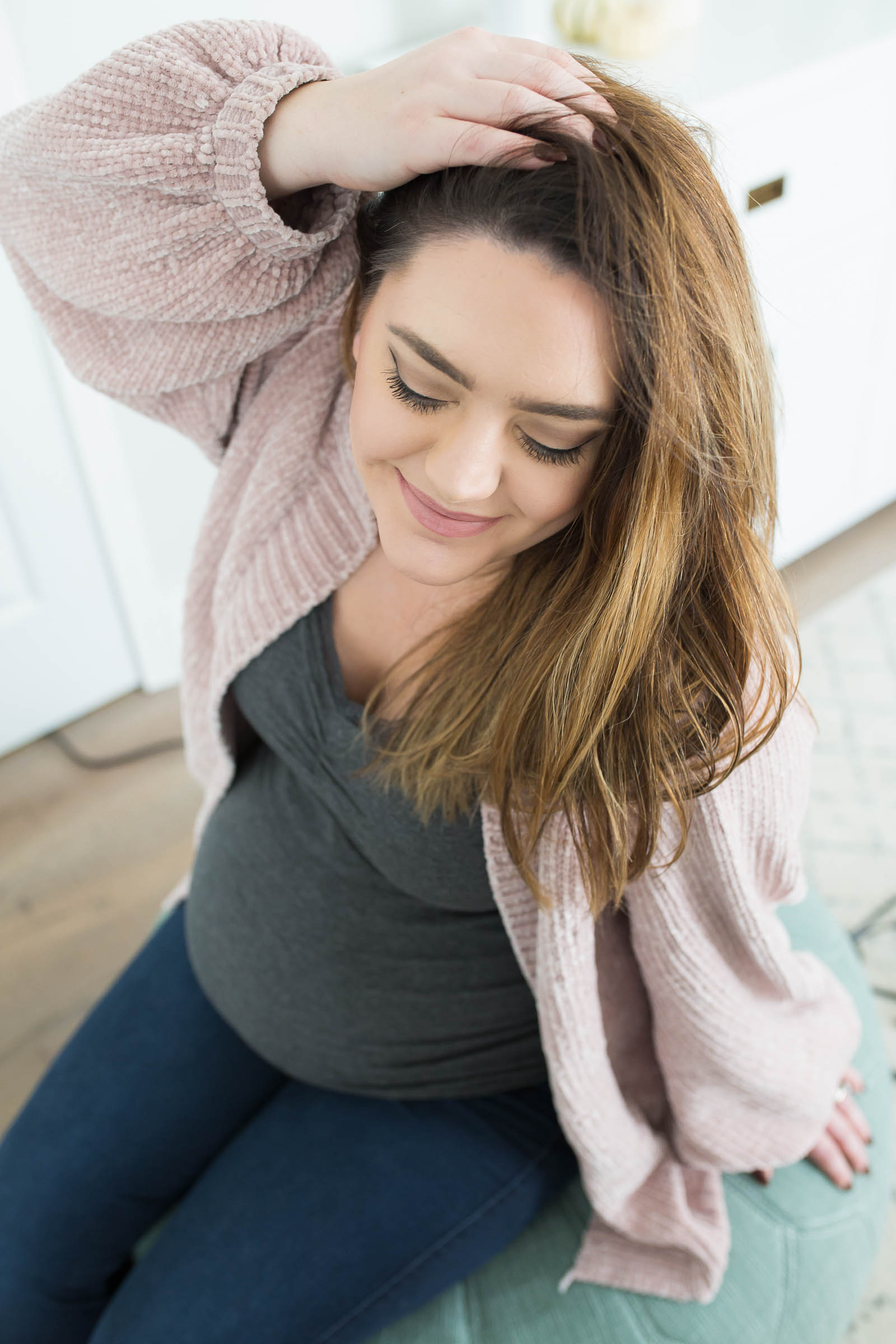 I opted to let my hair air dry to about 80%. Then I used the Conair 3Q Dryer and a round brush to dry it the rest of the way and add a little flip to the ends. The Conair 3Q Dryer comes with two styling attachments (a concentrator and a diffuser) and I used the concentrator to direct heat and airflow exactly where I wanted it. The result was a shiny, smooth blowout. I LOVED the quality of the dryer and was quite impressed. I've grown quite accustomed to high-end hair tools and this dryer did an amazing job without making my hair feel damaged at all. The Conair 3Q Compact Styler is perfect for thick hair like mine, with ultra-fast drying.
The finished blowout
---

Another issue I've been having with my hair since my little color snafu is my hair not being able to hold curls well. I'm telling you, this has been an issue with every curling product I've used (yes, even the most high-end ones). I'll just go ahead and tell you now that I did not have that experience with the Conair® 2-in-1 Styler. It actually held curl for about three days until I washed my hair. That's the longest-lasting result I've seen in a very long time.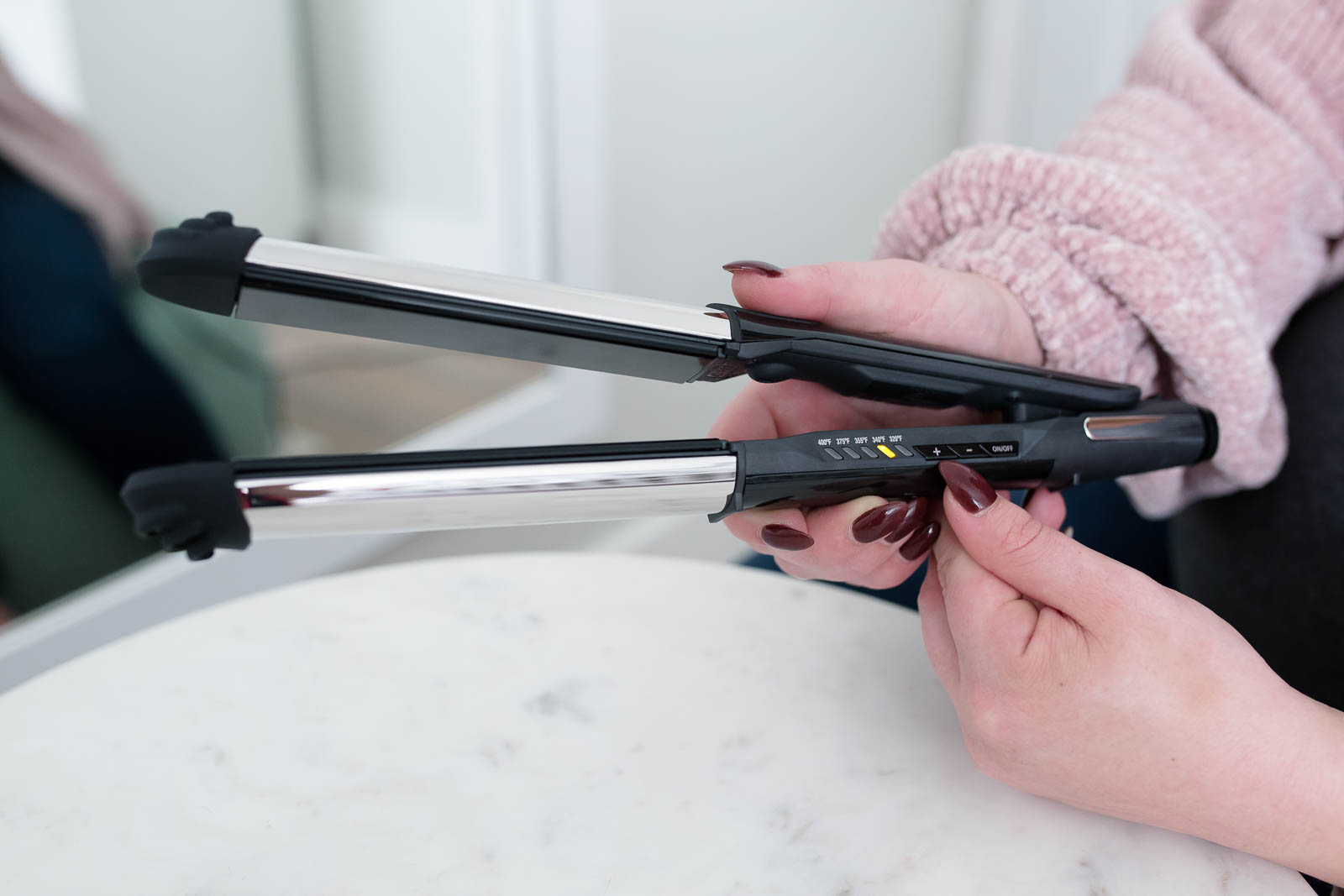 The Conair 2-in-1 Styler heats up in just 30-seconds and features 5 LED heat settings for every hair type and texture. I set mine to the highest temperature (375°F – 400°F), given that I had been struggling with my hair holding style. Even at high heat, it was gentle on my hair and I felt comfortable using it on my healing hair.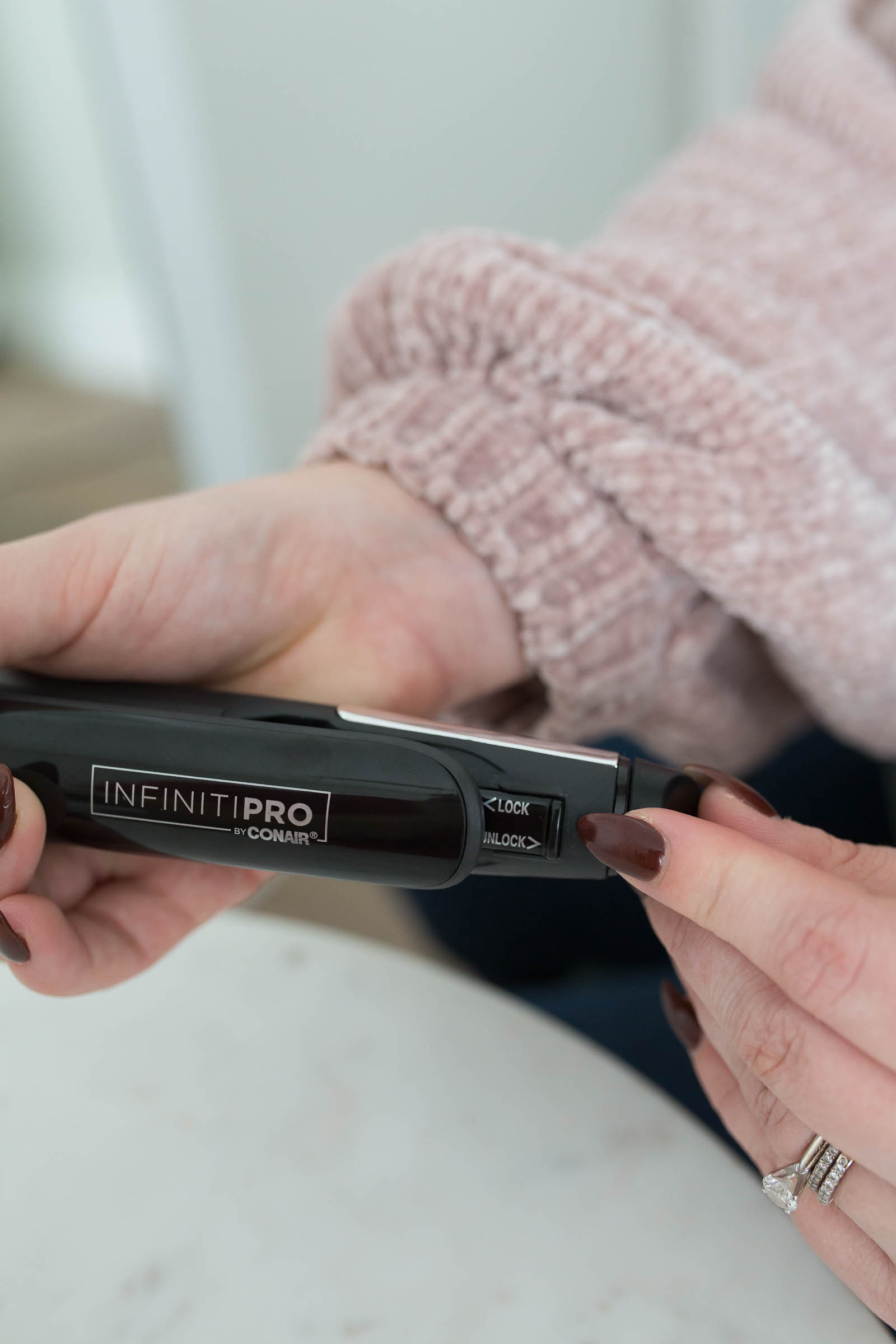 One of my favorite features of the styler is the lock feature. It might seem like a strange feature to get really excited about. However, as someone who travels often and always carries styling tools, I find it very annoying to travel with an open straightener that doesn't lock.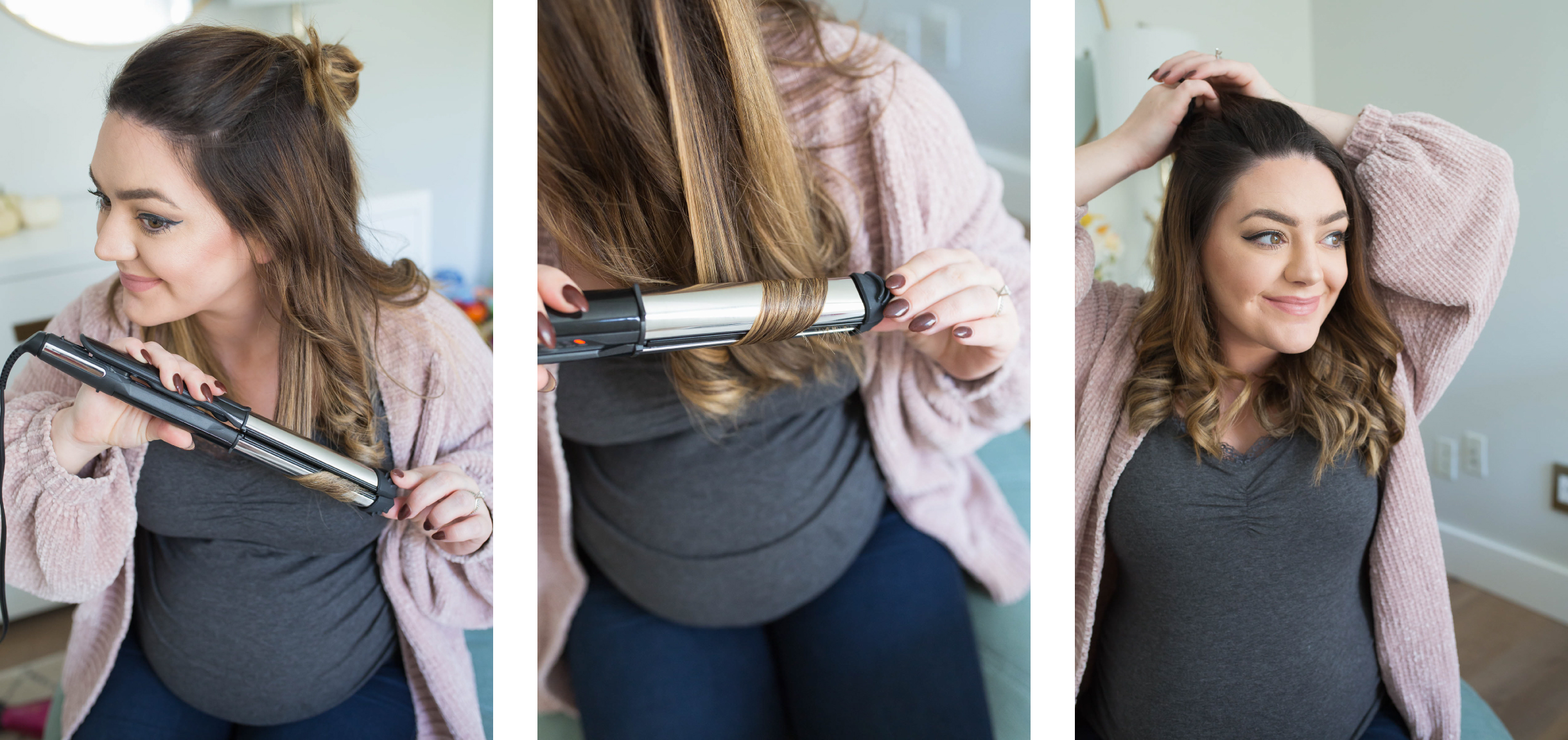 The Conair 2-in-1 Styler works double time as a flat iron and curling iron. I chose to use it as a curling iron to create a loose waves look and it worked very well for this, but I also tested the straightener on a portion of my hair and thought it performed well. From classic curls to beachy waves and sleek strands, the Conair 2-in-1 Styler meets your every need to create countless styles. For the past couple weeks, it's replaced my other styling tools and I'm not sure I'll go back.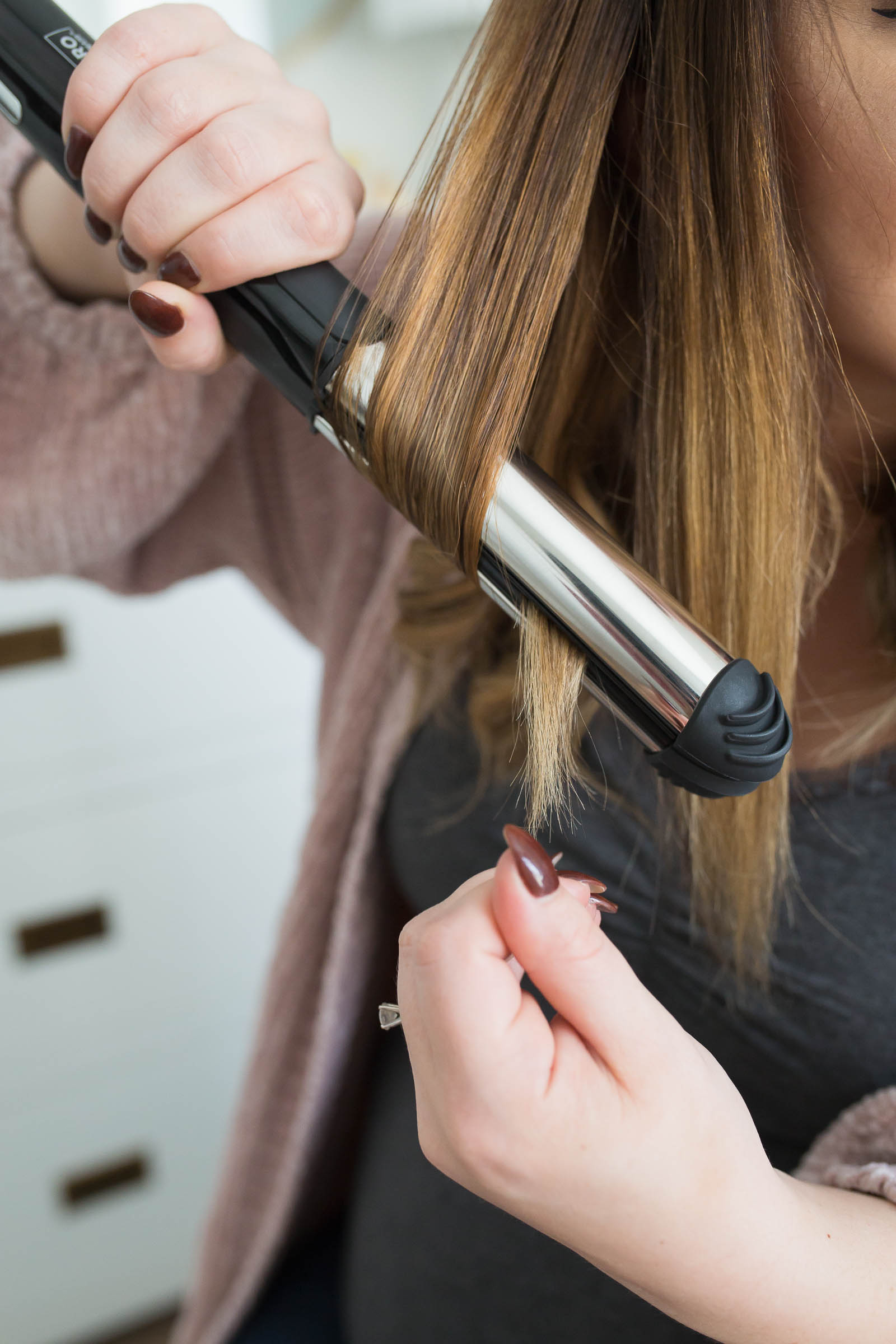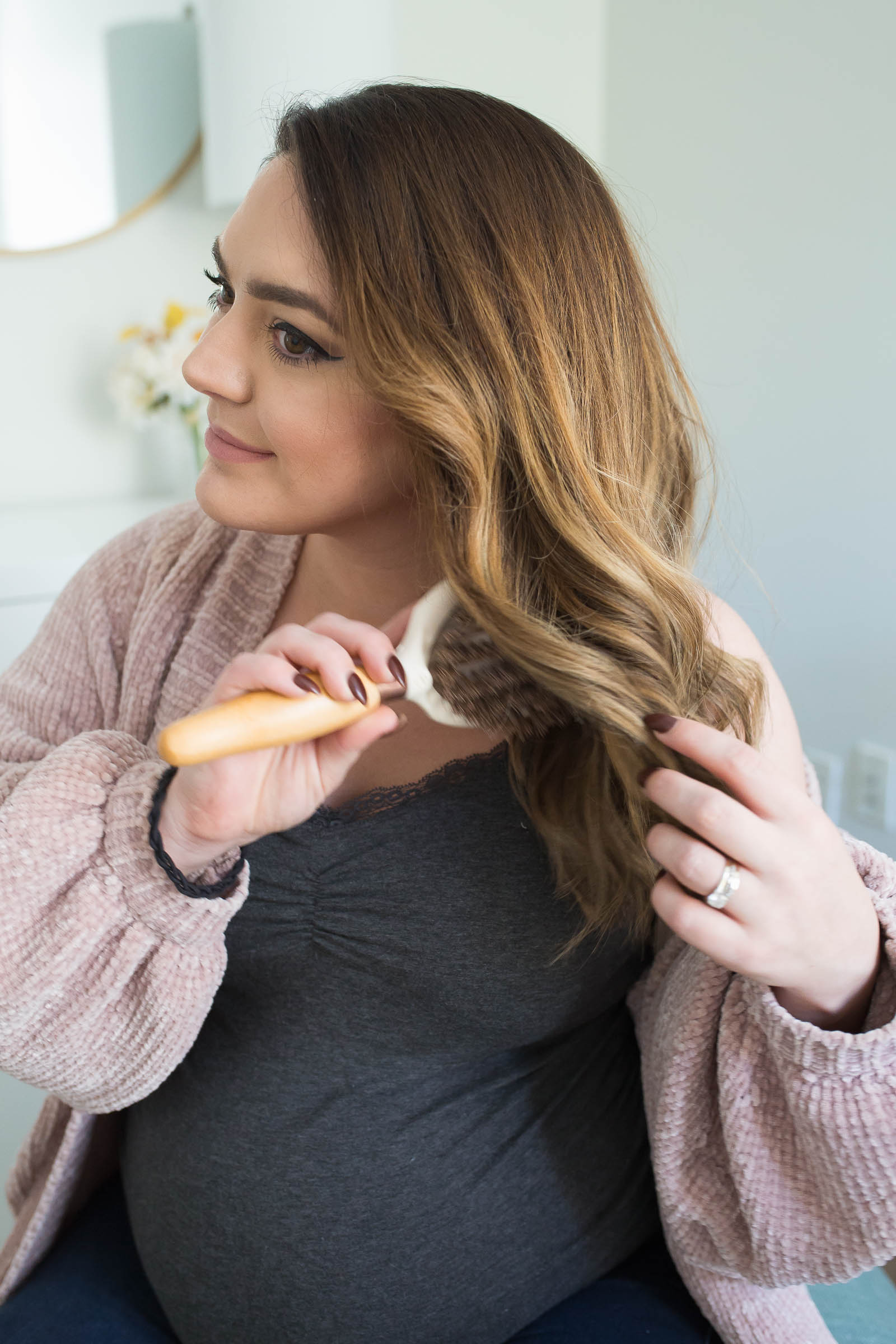 The process for creating these loose waves was pretty straight-forward. To soften the look, I brushed through the curls before setting with an Argan oil hairspray. Love the way this look turned out. And, again, it lasted three days so I'll definitely be creating this look again and again.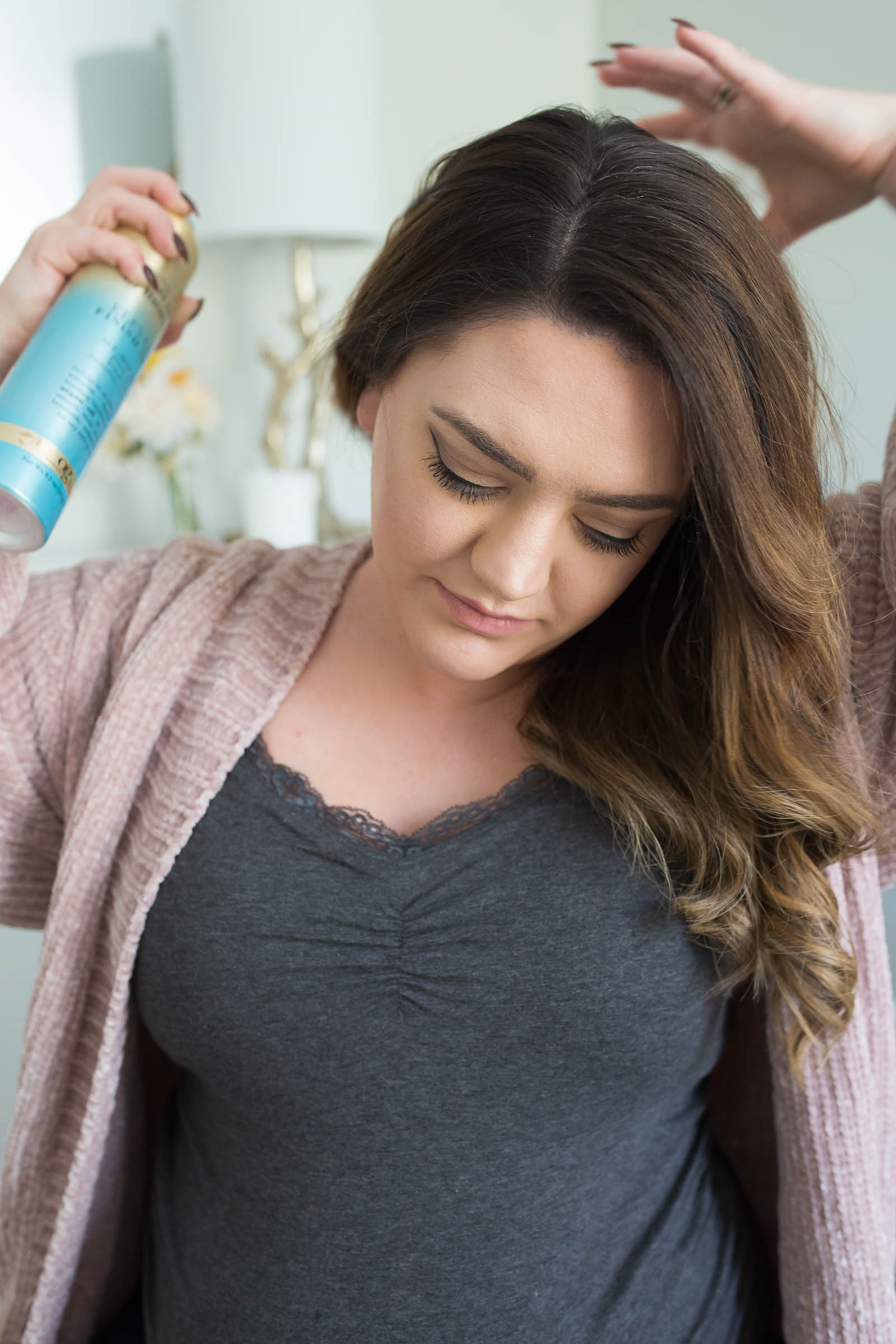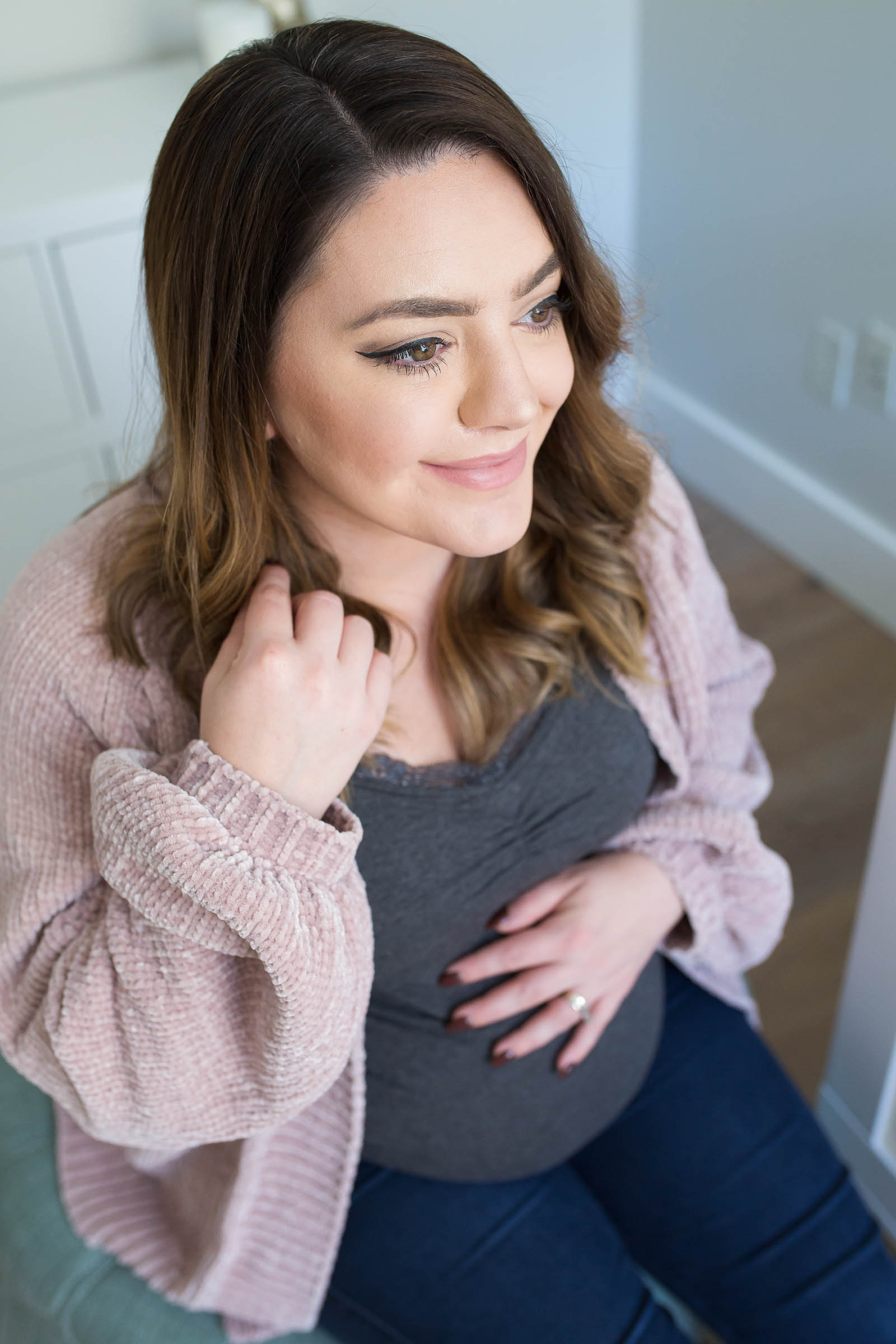 The finished loose waves look
---
For more information about Conair's full line of hair styling products, visit www.conair.com. Follow the brand on Facebook, Twitter, Pinterest, and Instagram for great hair tips and product giveaways!
This is a product-provided, sponsored conversation that contains affiliate links. I received the InfinitiPRO by Conair 3Q Compact Styler and the InfinitiPRO by Conair 2-in-1 Styler for my own personal use. All opinions, text and experiences are my own.