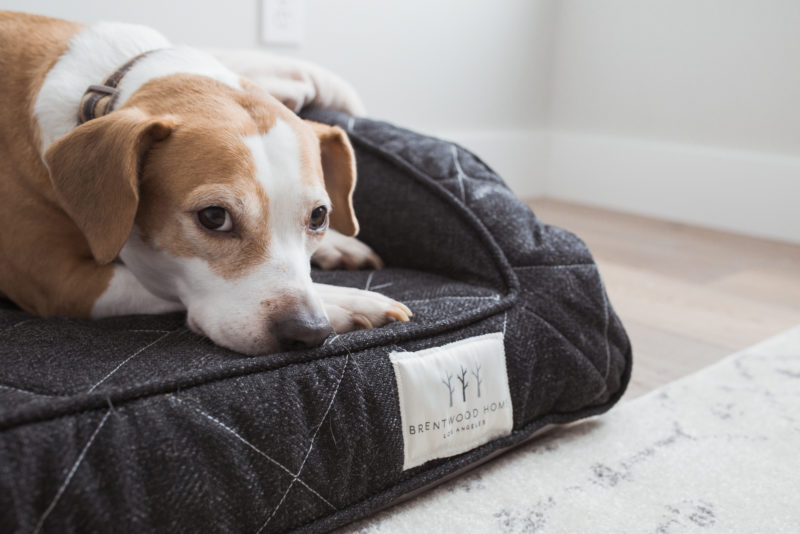 Lately baby Nuñez has been getting all of the attention and the girls have been so sweet and curious that we thought it was a good time to treat them to some gifts of their own. The Runyon pet beds from Brentwood Home were the perfect things because the girls have been in desperate need of new beds for a while.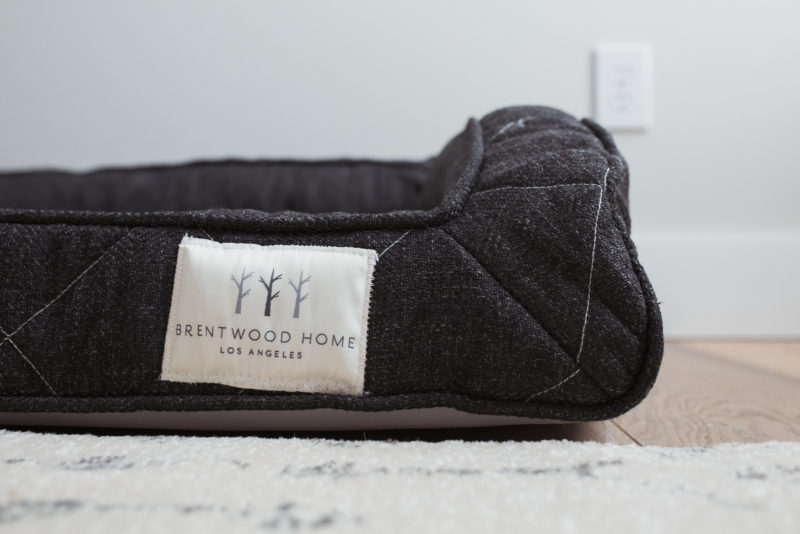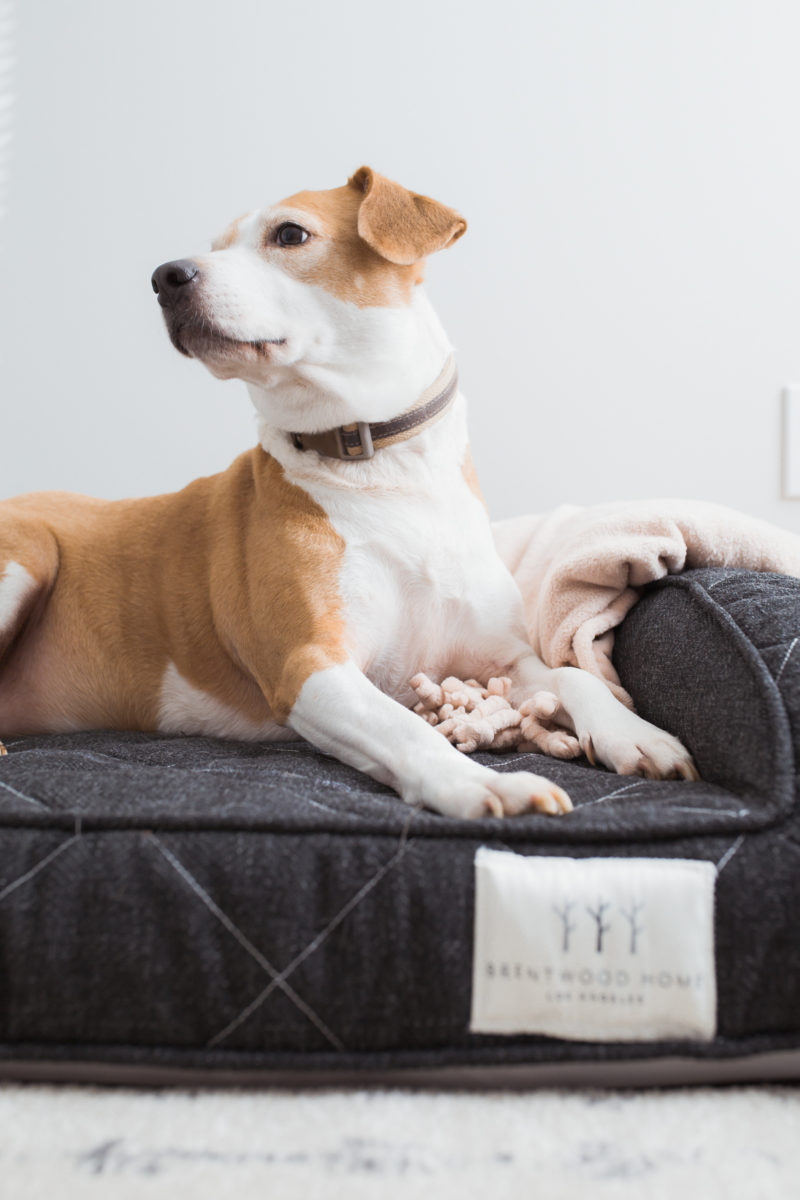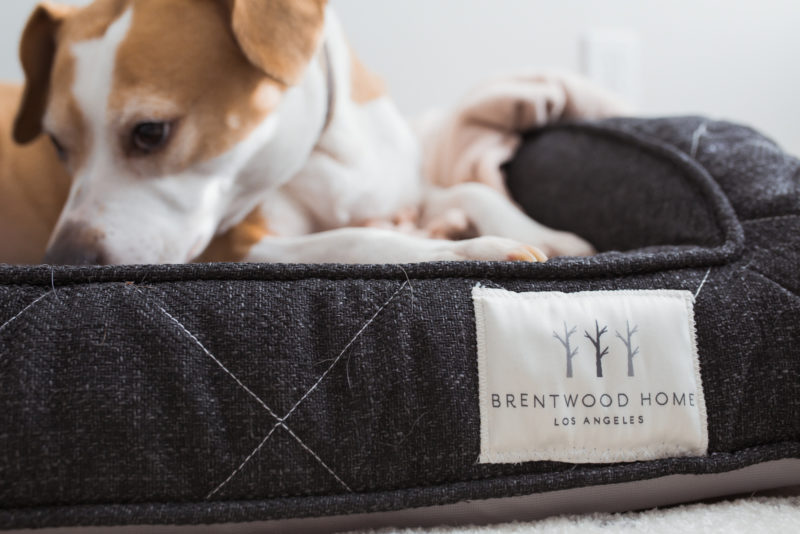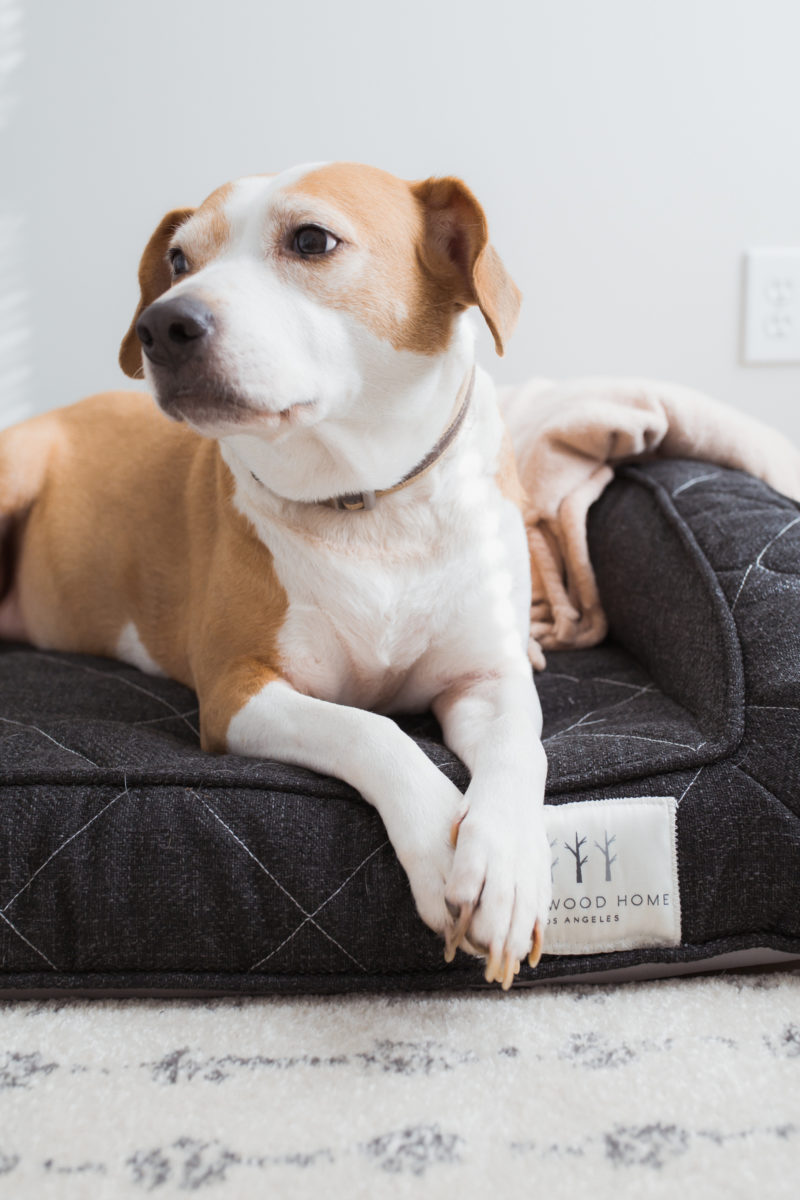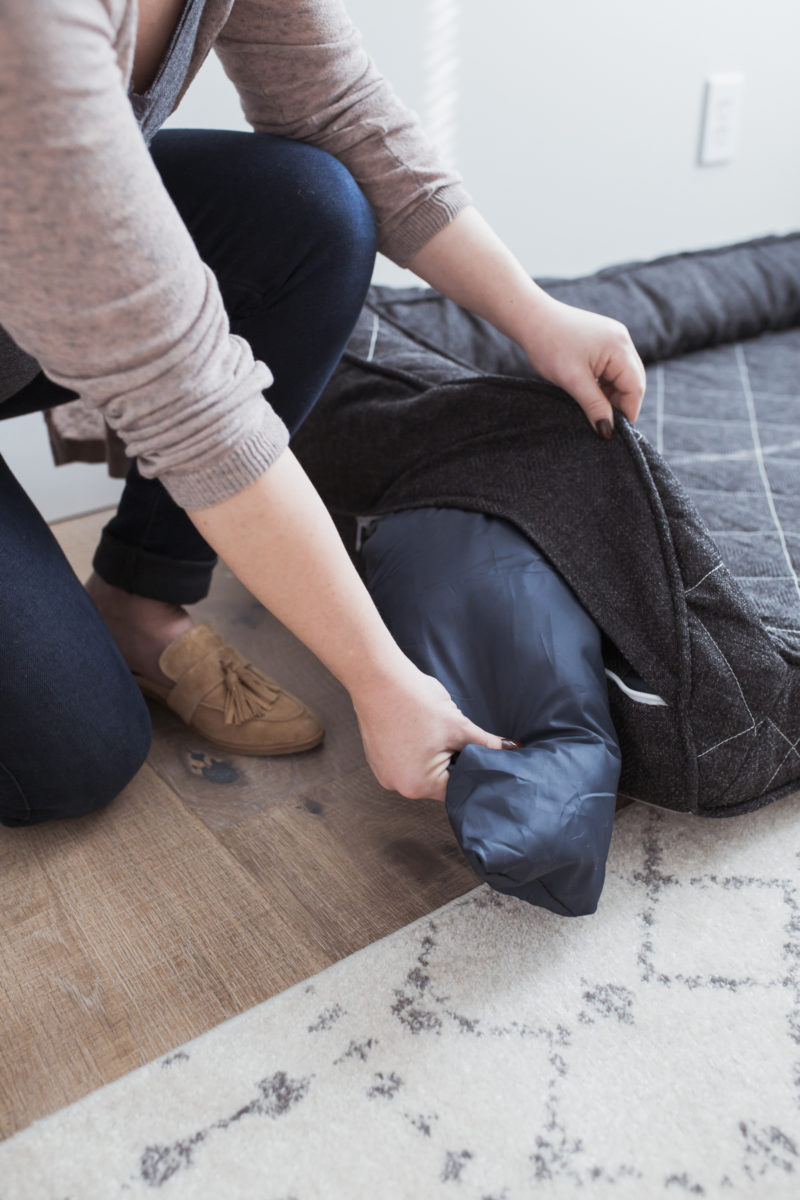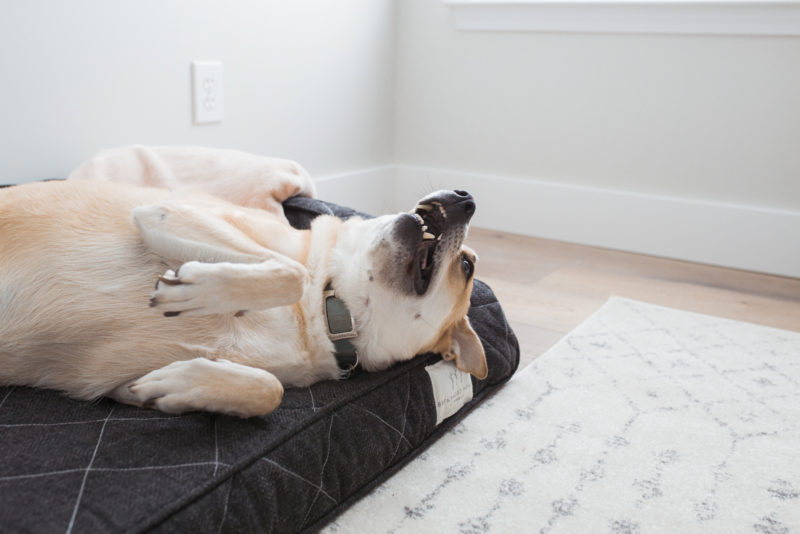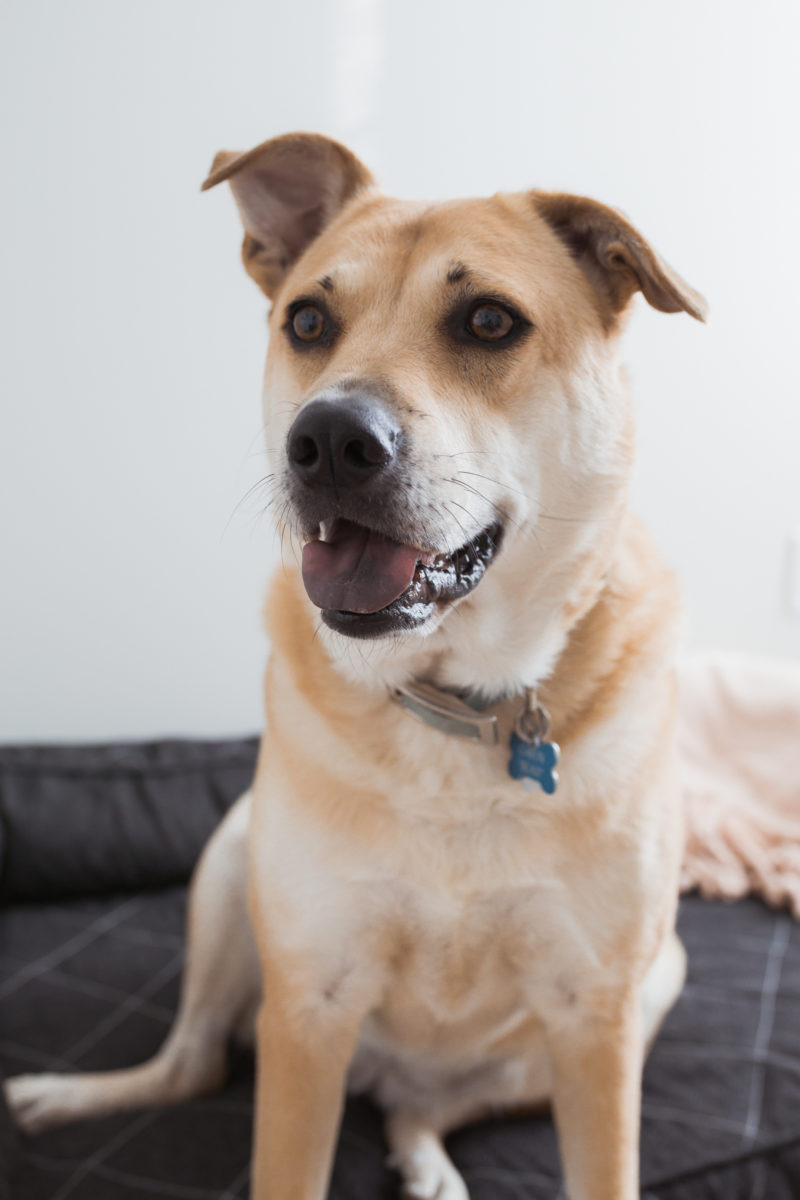 Brentwood Home Runyon Pet Bed
Since we found out we were expecting a baby months ago, Nick and I have been so excited to prep for the little. Once I was far enough along, the thing we were most thrilled to do was put the baby's room together. The girls watched all the preparation with such curiosity and patience. For years we've been wanting a baby, but I never wanted for the girls to feel like they were any less important in our lives when the time came. I've seen that happen (Lady and the Tramp style) to other families. They find out they are having a baby and suddenly the dogs aren't a priority.
I couldn't bare to put Lily & Gwen through that so Nick and I have been careful to make sure they still get lots of love and belly rubs.
One area where we thought we could show them some love was providing them with a space of their own. Before we found out about the baby, what is now the nursery was a guest room with a big white chair that the girls loved to sleep under. We took that away from them and realized they didn't have a great place to cuddle. They had proper beds when they were younger, but we got rid of them long ago and have since resorted to giving them old blankets.
Do I sound like a terrible dog mom?
Thankfully, we came across Brentwood Home through Facebook. They are known for their human mattresses, which is why I found them, but I became obsessed with their line of cozy pet beds.
We chose the Runyon beds because we loved the design and it seemed like it would suite our pups. We ordered two large size beds because our girls are pretty big (50-60 lbs). While they would each gladly take up a whole bed for themselves, they can easily share this size if they feel like cuddling. So, we keep one bed upstairs and one downstairs and let them decide where they want to hang out.
One of my favorite features of the beds is that the covers are completely removable and washable (see below). Even the extra padding is fully removable for easy cleaning. If you have pets you know they can generate lots of hair. Obviously, this feature is incredibly handy.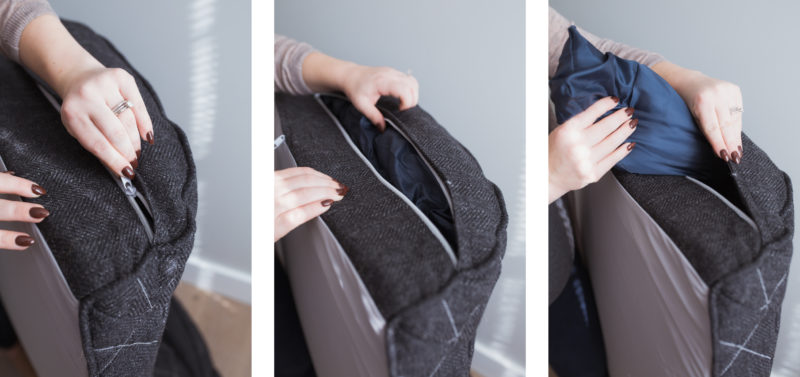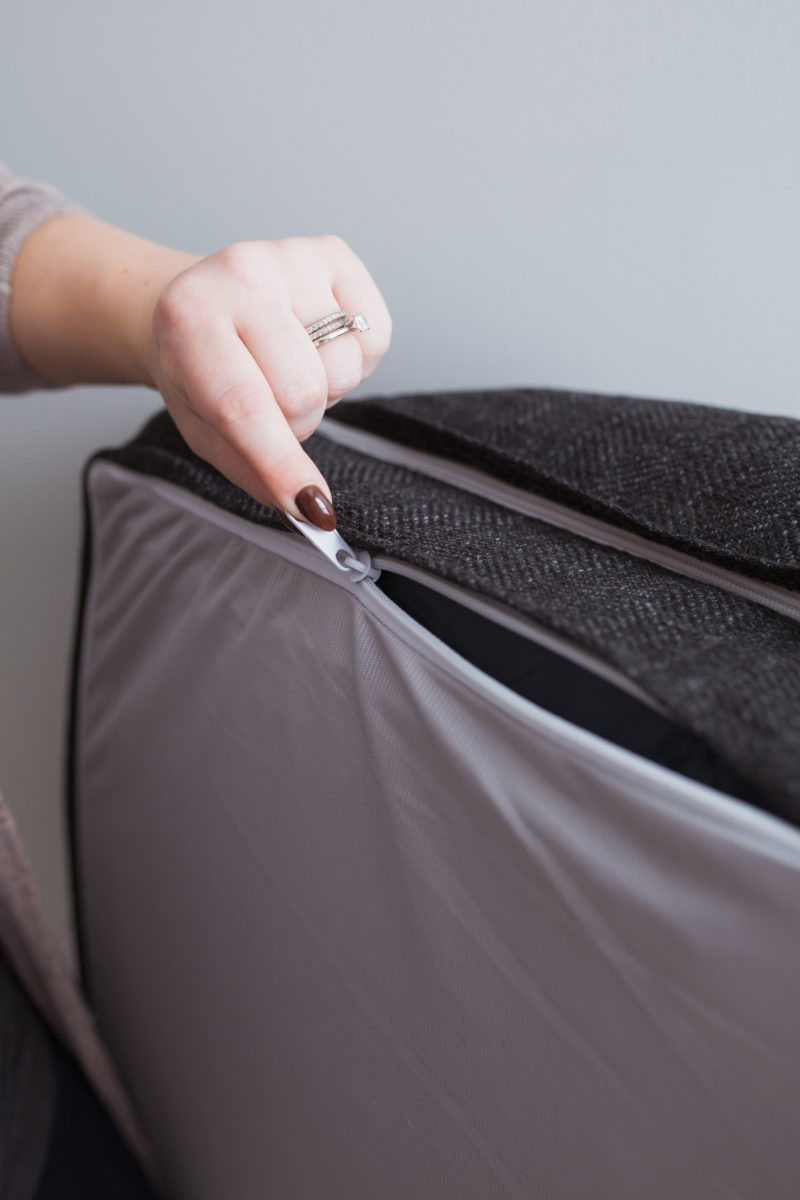 Since we got the beds Lily and Gwen have loved them. I can tell they have a sense of ownership of the beds. It's almost as if they have a sense of pride. Every time I walk by it's like they are saying, "this is mine!".
If you are looking for a cozy bed for your fur babe we would highly recommend these. Make sure you use promo code AMOR15 at checkout for 15% off your purchase or subscribe to Brentwood Home's newsletter for 10% off.
As you can probably tell, I LOVE dogs. If you have a cozy photo of your pups be sure to share them with me on Instagram!
Happy weekend!
xo, Mae
---
Shop the Post
Runyon Pet Beds (c/o) | Rug | Floors
---
This post was written in collaboration with Brentwood Home. All opinions are my own.