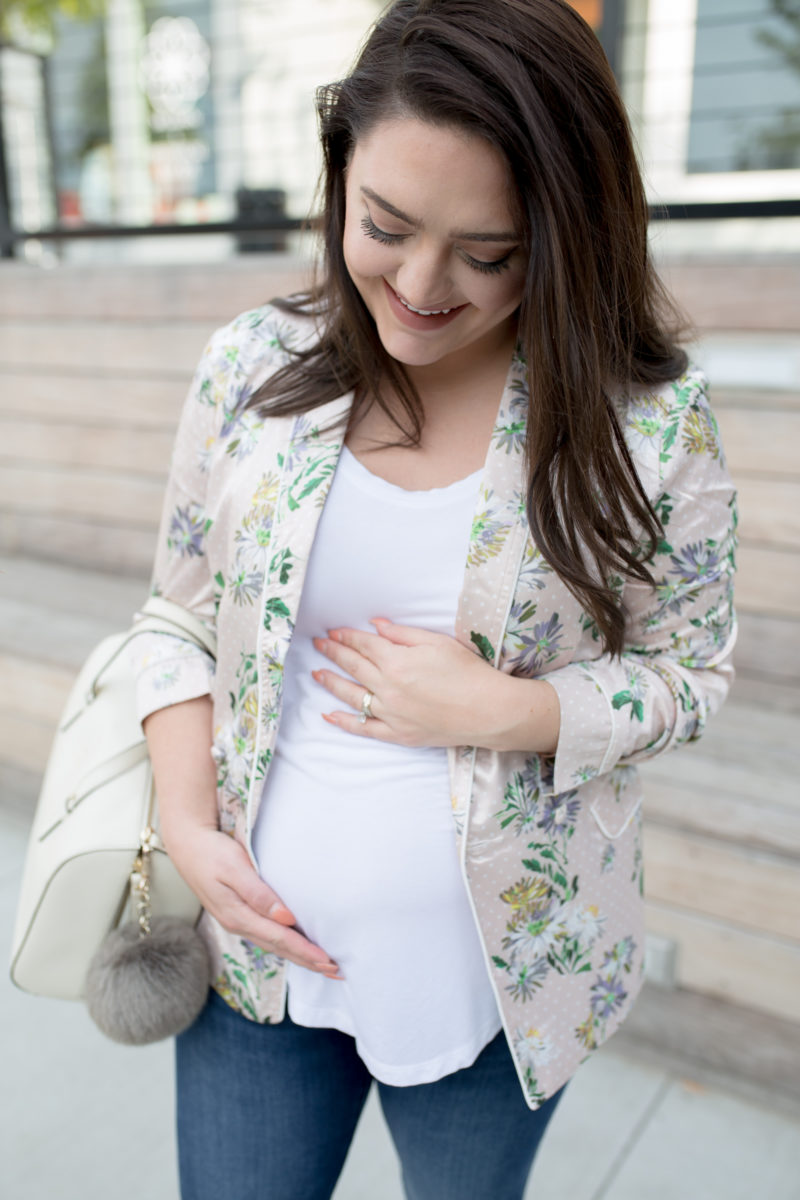 Happy Thursday, loves! It's been quiet around here lately because I have suddenly become a very busy lady. From deciding to go back to work full-time to trying to get a nursery together to doing my best to stay (sort of) in shape, I've been totally consumed. Yes, that little 2nd trimester gig I landed turned into a full-time opportunity that I decided to take. [Note: if you missed it, I decided to return to my former employer to help with their busy season, which happened to fall during my 2nd trimester.] Because babies are expensive and I want this little nugget to have it all. Can't help it. And I've honestly loved it. Is the timing ideal? Who's to say. But I won't apologize for doing what's best for my family. (Is this a real thing? Do I have a family now? Pinch me.) More on work and pregnancy another day. For now, I'm jumping in to share the best maternity jeans ever and my favorite designer sale of the season. And the designer maternity jeans are included in the sale. Can this day get any better?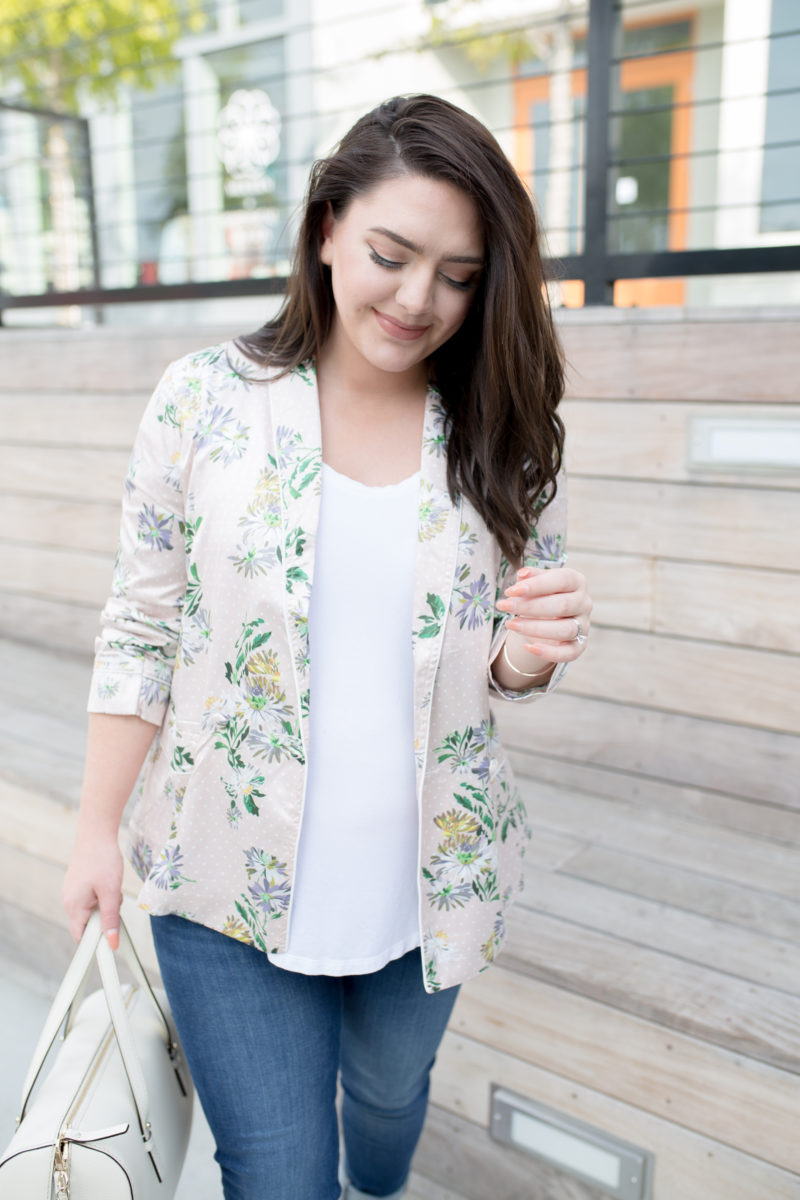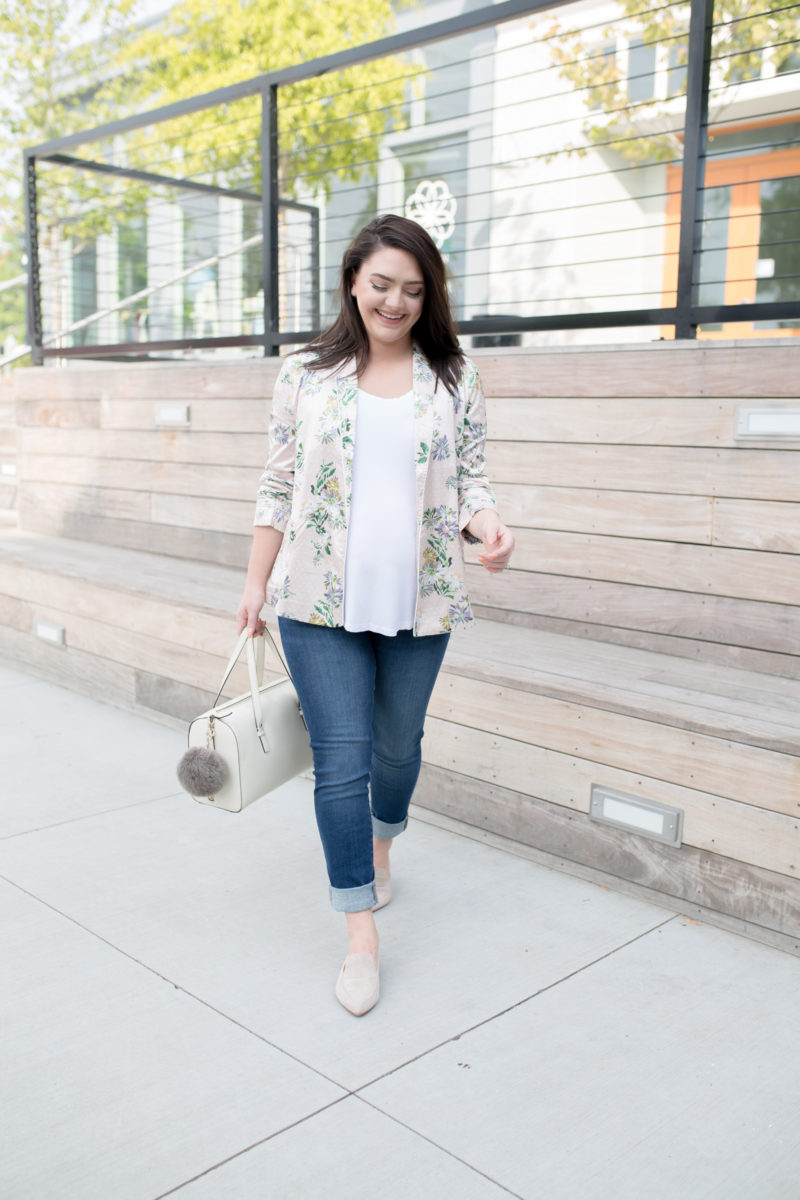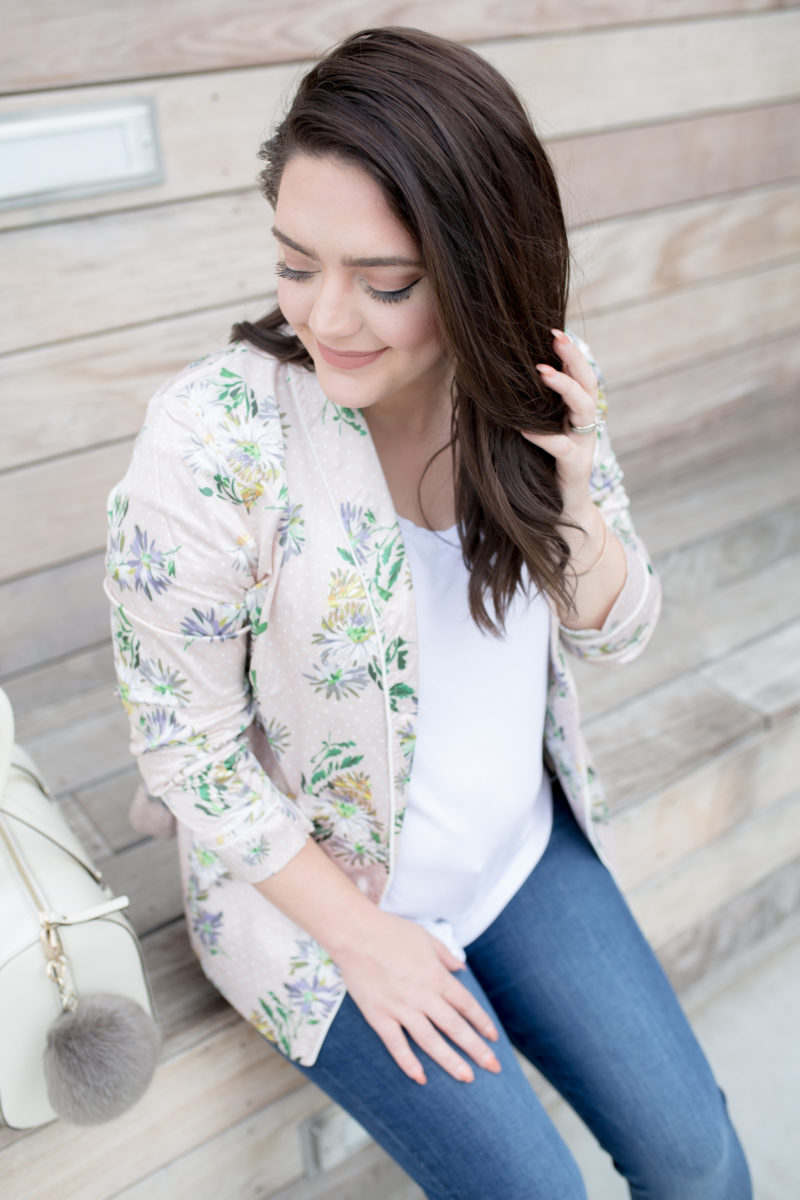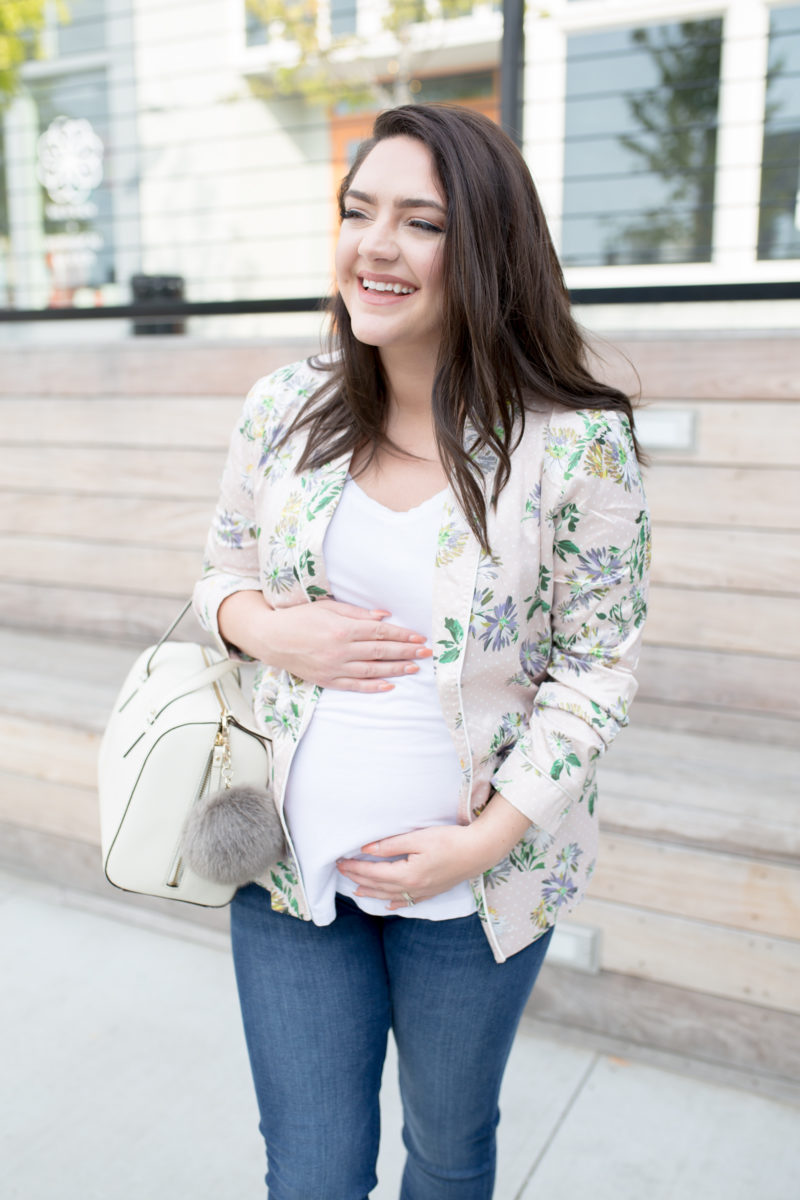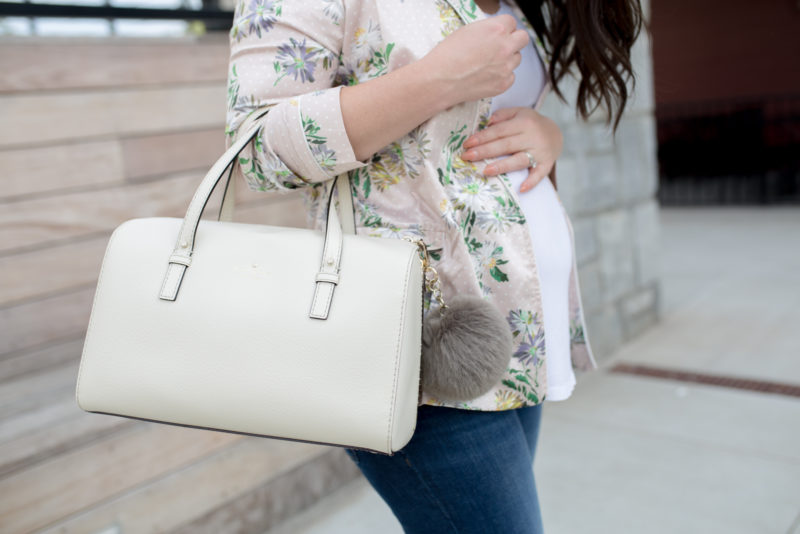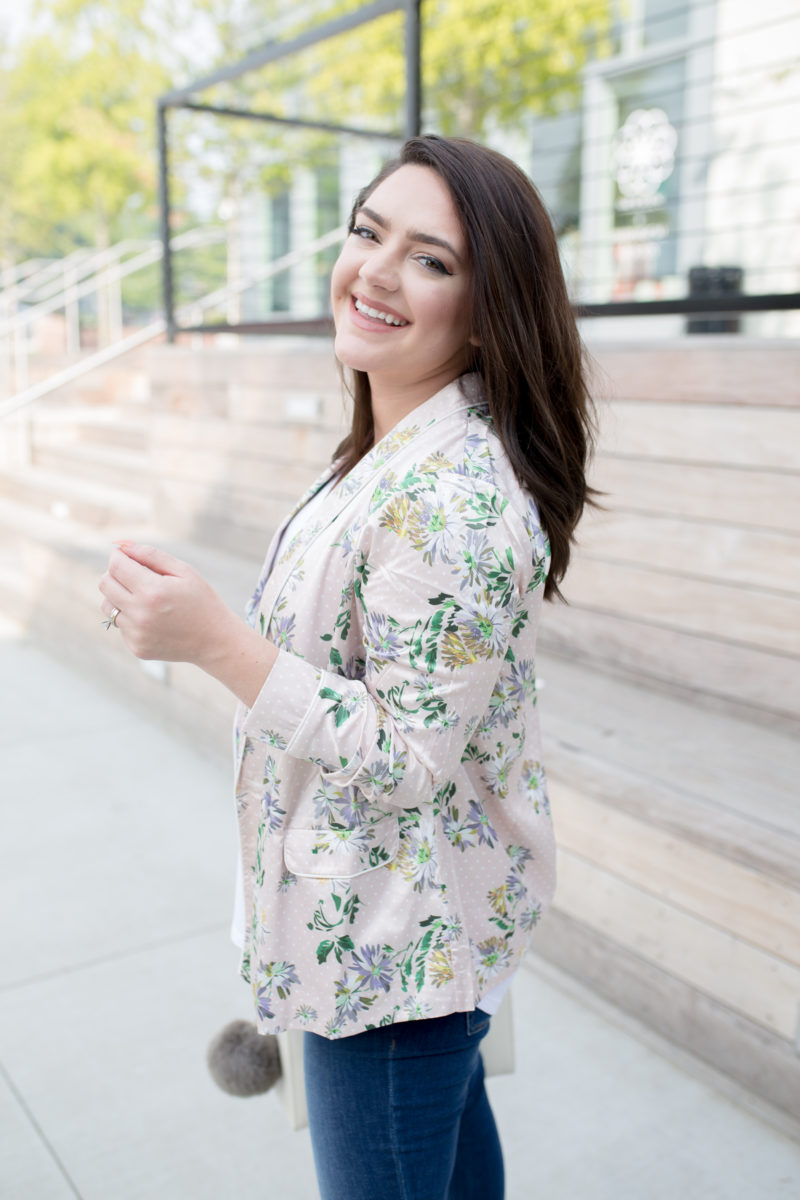 The Best Maternity Jeans Ever + a Major Designer Sale
Until probably the last week of this pregnancy (now at 22 weeks), I've bought very little in the way of maternity clothes and just baby stuff in general. But after our 20 week ultrasound, I got so freaking excited and everything is feeling more real. We've bought some toys and some nursery stuff (is that bad luck?) and made some headway on our registry (send all the help, please).
Now that my belly is really growing (this shoot is from a few weeks ago – maybe 18 weeks – and I was so excited to have a noticeable bump), I'm also realizing the need to invest in a few more key maternity pieces. I bought a cheap pair of maternity jeans from Target at about 11 or 12 weeks because jeans started to get uncomfortable. Next, I bought some ribbed non-maternity maxi dresses that hugged my curves and displayed my budding bump. That was about it until I bought these jeans at maybe 15 or 16 weeks.
And guys, these jeans have been a life saver and honestly, I think, they are the best maternity jeans. They are so soft and comfortable and still have plenty of room for the growing bump.
I'm still living in them, but I've bought a couple other key pieces in the last week.
Most importantly, maternity leggings. It was starting to get real awkward running, or worse, doing lunges in my old Nike shorts and none of my leggings were comfortable for any amount of time.
I'm planning a full round up of my favorite maternity and non-maternity pieces for pregnancy in the coming weeks, but I didn't want for you guys to miss out on the chance to get these jeans for up to 25% off (that's a lot in designer land).
If you guys haven't already figured it out, I'm talking about Shopbop's end of season sale. This is the BEST sale and my favorite time to stock up on designer jeans, shoes, handbags, etc and stock up for fall. The gist of the sale is pretty simple:
Get 20% off purchases under $500 OR get 25% off purchases of $500 or more with code EOTS17. 
Go nuts.
These jeans and this floral print shirt are included but stock is super limited on the top. It's only $27 (before the sale) so check and see if they have your size and jump on it.
---
What I'm Wearing
Floral Print Shirt | Maternity Jeans | Kate Spade Bag (similar) | Asos Bag Charm (old) | Suede Mules
---
Hope you find lots of great stuff at the sale! If you aren't pregnant, still check out this brand of jeans. They are amazing and were my favorite brand before pregnancy too.
Lots of love!
Mae