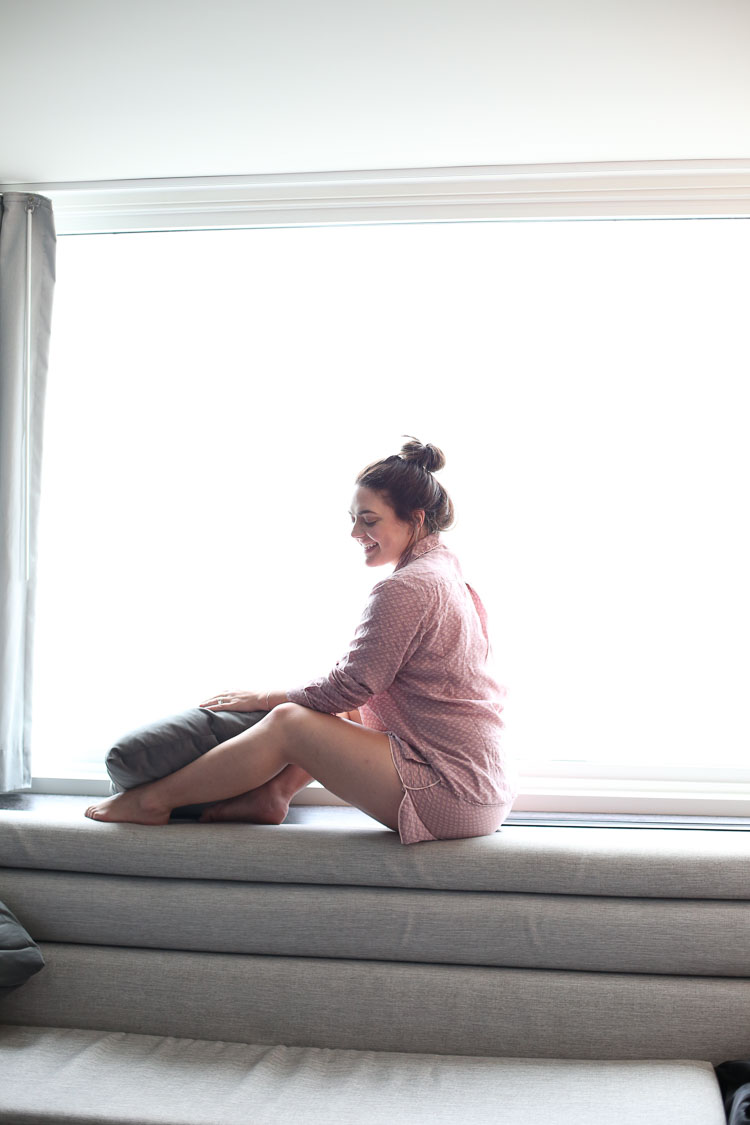 If you follow me on Instagram, you probably saw that I was in Chicago a couple weekends ago for the annual Blog Societies conference. And, as usual, I roomed with my blogging besties, Sabrina and Lauren. We seem to travel really well together and it never seems to bother us to share a room. That being said, I've picked a few simple etiquette tips that I think make a huge difference when traveling with my pals.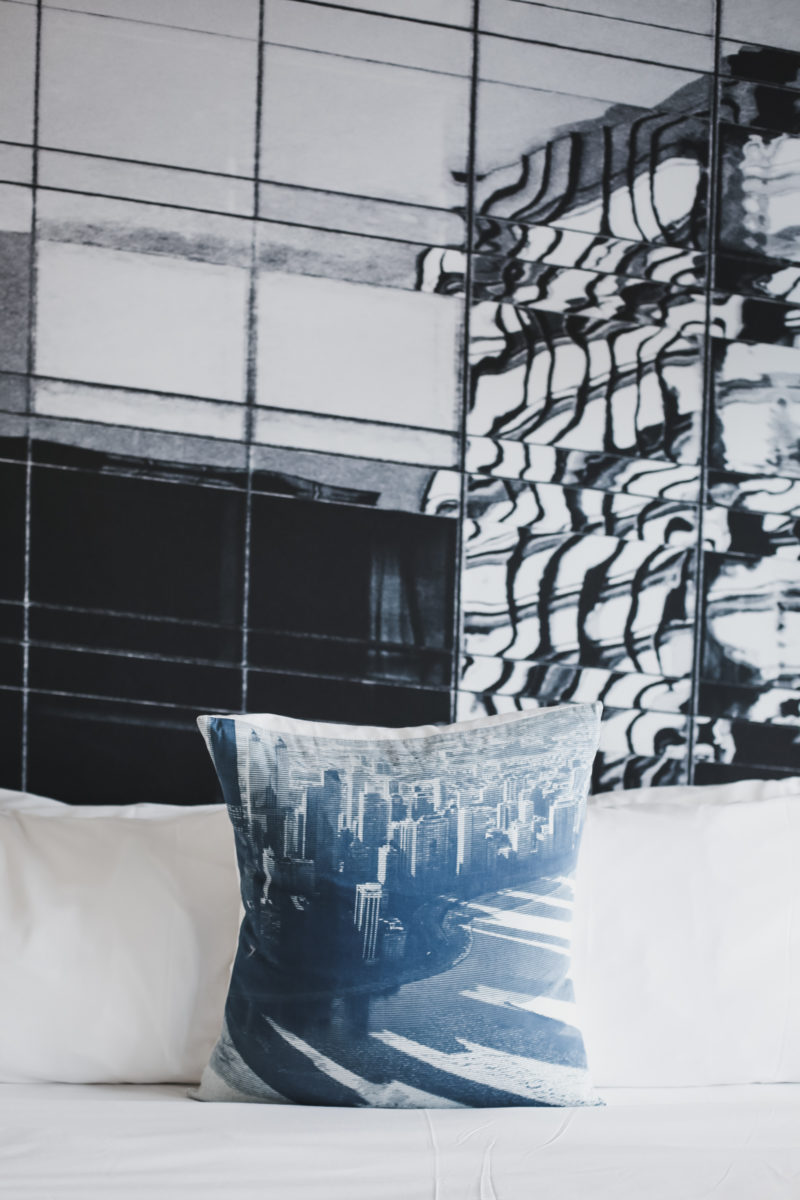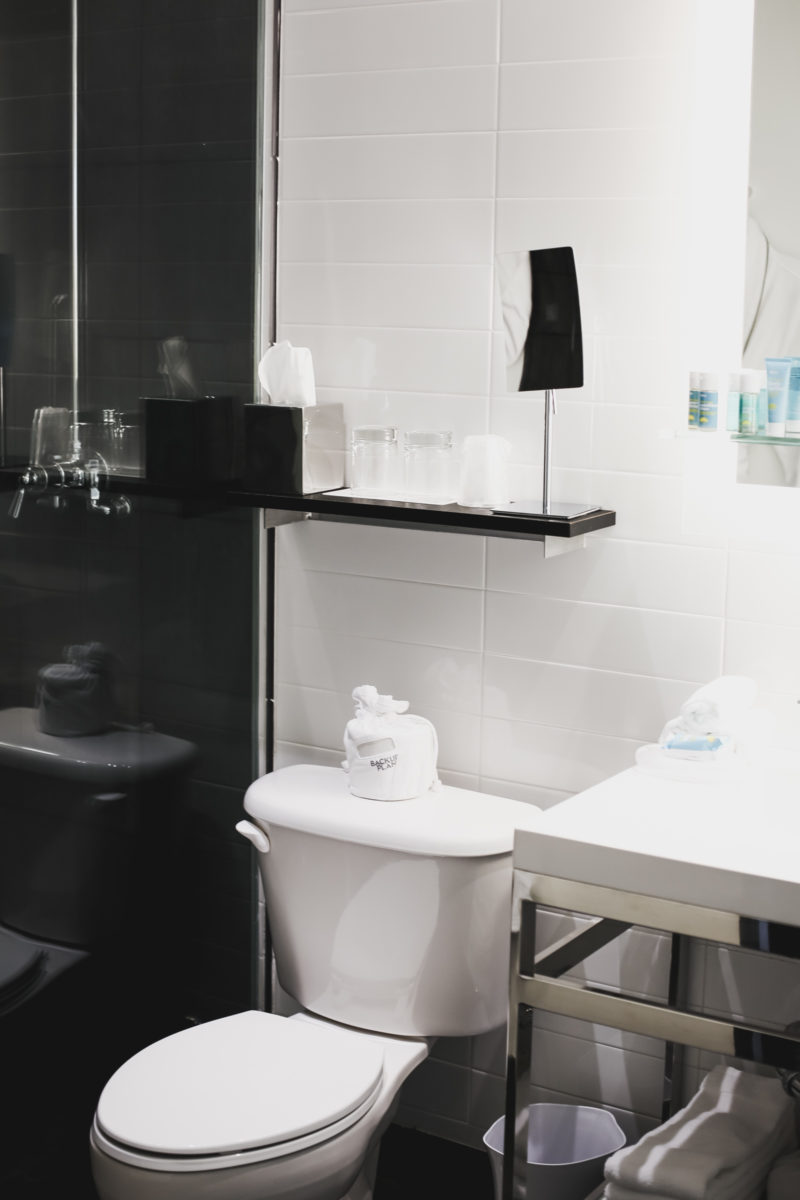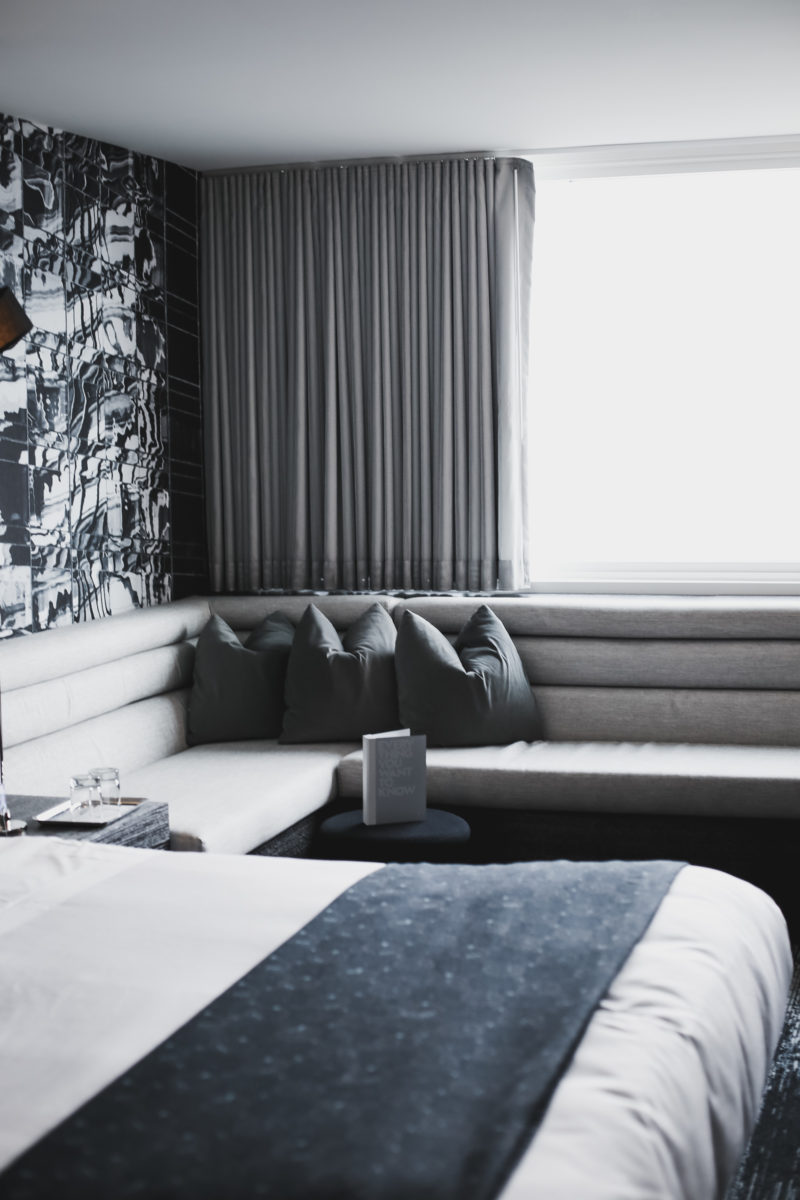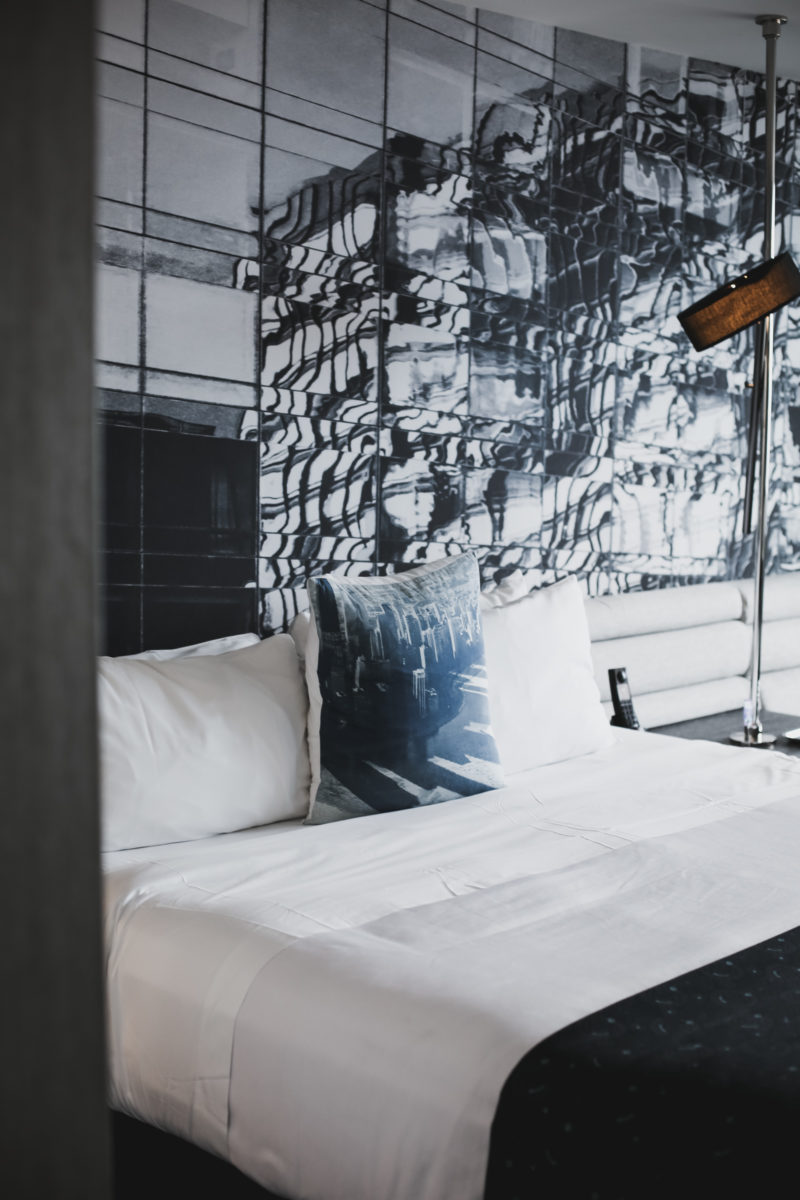 Let me preface this post by saying that I don't claim to be a great roommate. But I do try to be mindful of other peoples' preferences and personal space. That alone goes a long way and is probably the most important thing you can do when traveling and sharing a space with others. However, there a few other things you can do to be the best roommate ever and have your friends wanting to travel with you again and again.
How to be a Good Roommate on a Girls Trip
1. Be Flexible
When you're traveling with a group of girls and sharing a space, it's crucial to be flexible. That doesn't mean that you can't have opinions or preferences. But at the end of the day, be okay with taking one for the team from time to time. During our most recent stay at the W Chicago – Lakeshore, we had a king size bed (which was awesome) and a sofa type seating area (see photos above for what I mean). While we could have shared the king, Lauren gladly volunteered to sleep on the sofa/bench for the weekend. She didn't have to be, but she was flexible and it did not go unnoticed by me and Sabrina. I also always try to be flexible with the schedule. Make your preferences known, then be okay with doing something else. We tend to spend MOST of our time together, so I try to just go with the flow. Want to take outfit photos? Cool. Want to go try a new restaurant? Cool.
2. Be Tidy
Trust me, I know this can be hard. Especially traveling with girls and a busy schedule. When you've got a full schedule of events, a million outfits, and 20 minutes to change and touch up your makeup in between events, things can get messy. For #TBScon, I think Sabrina, Lauren, and I each had like 10+ outfits (maybe more) for 3 days. But we each tried to keep our stuff contained to our area (or, even better, our suitcases) and the closet so that we could still enjoy the room. Don't leave makeup all over the counter and just generally try to pick up after yourself.
3. Be on Time
When you're traveling with others and you make plans to be ready at a certain time or meet at a certain time, be ready. Plan ahead so that you don't make others late. I'm guilty of this one. I sometimes take a long time to get ready. I don't know if I just dawdle or what but sometimes I lose track of time. Because of this, I try to wake up early to start getting ready so I don't leave others waiting.
On this same note, it's a great idea to make a tentative shower schedule. I don't mean you have to write it out. But at least chat about it the day before to see who has to take morning showers. I can shower at night, so I try to do that. That frees up shower time for others in the morning. Plus, it gives my hair a chance to dry.
---
These are the things I have found to be most valuable when I'm sharing a room with others. It helps me that I'm so close to Sabrina and Lauren. We travel well together, communicate well, and never seem to have any drama.
What tips do you have for being an excellent roommate on a girl's trip?
xo,
Mae
Special thanks to W Chicago – Lakeshore for a wonderful stay in Chicago. We loved our room and loved our stay.