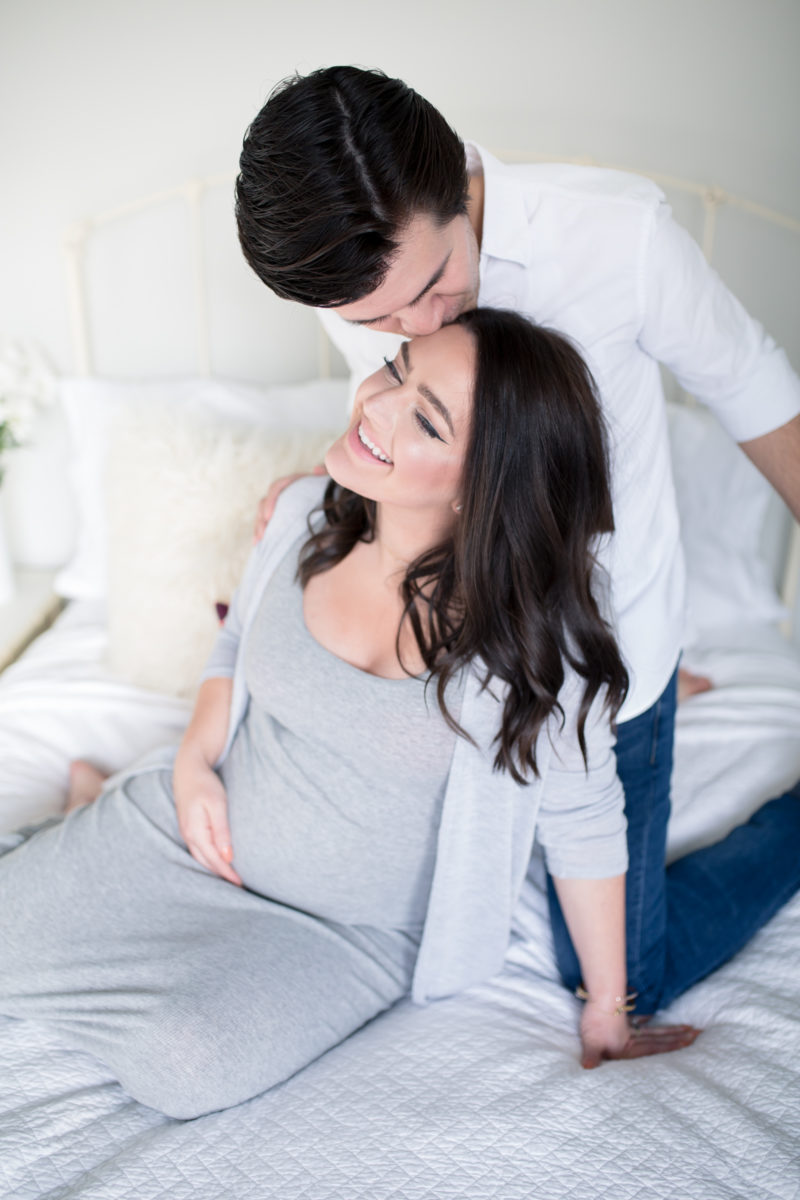 Happy Thursday, friends! Nick is joining me today to share some pretty exciting news!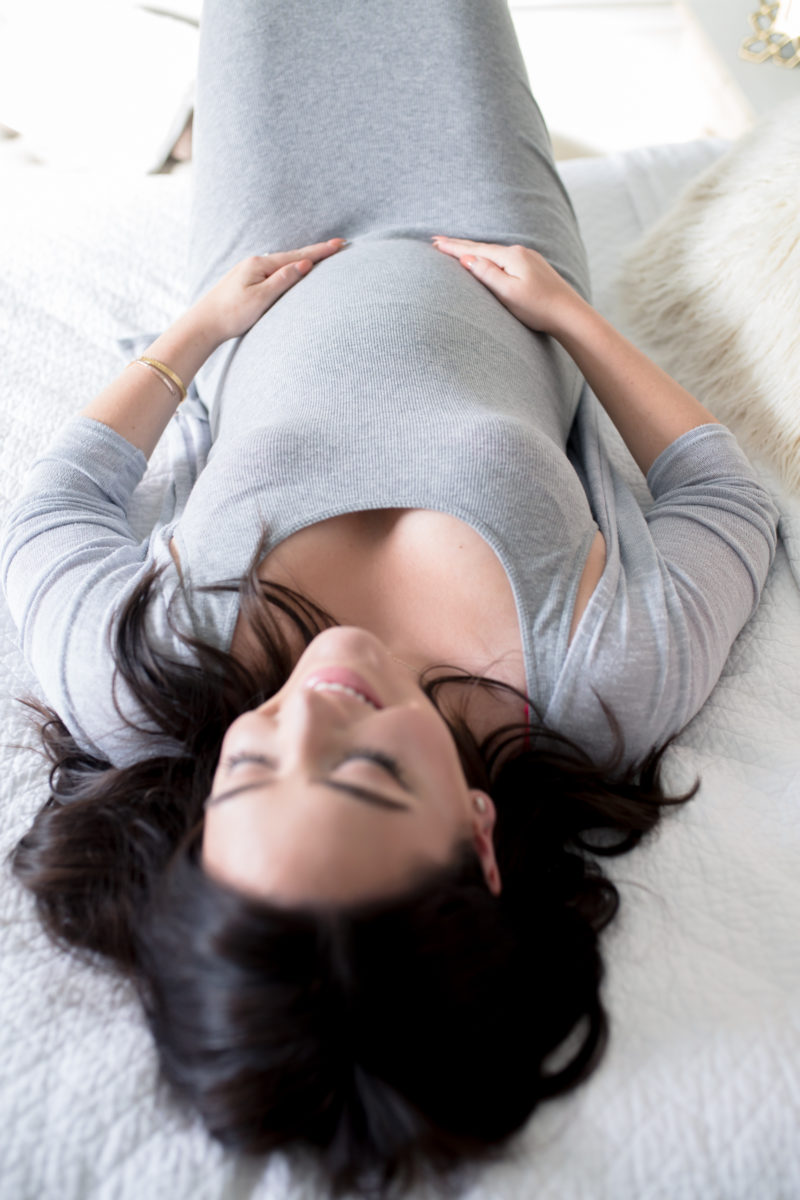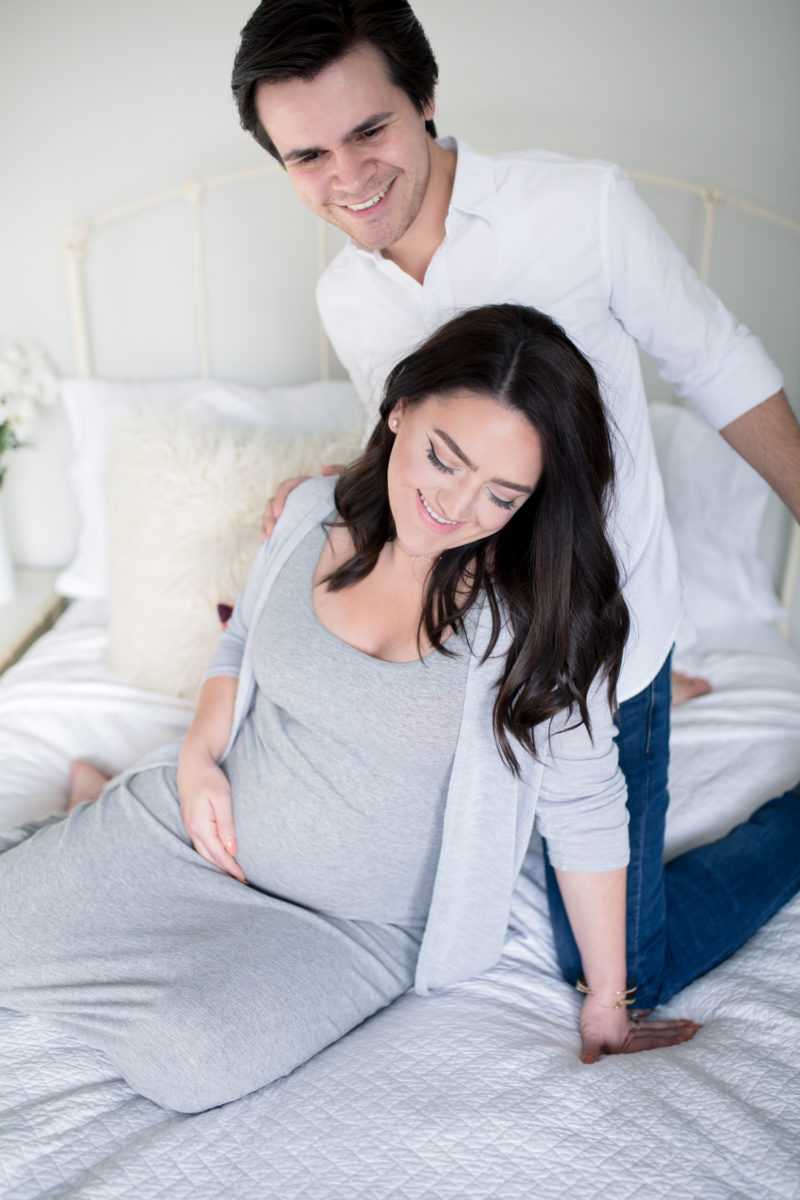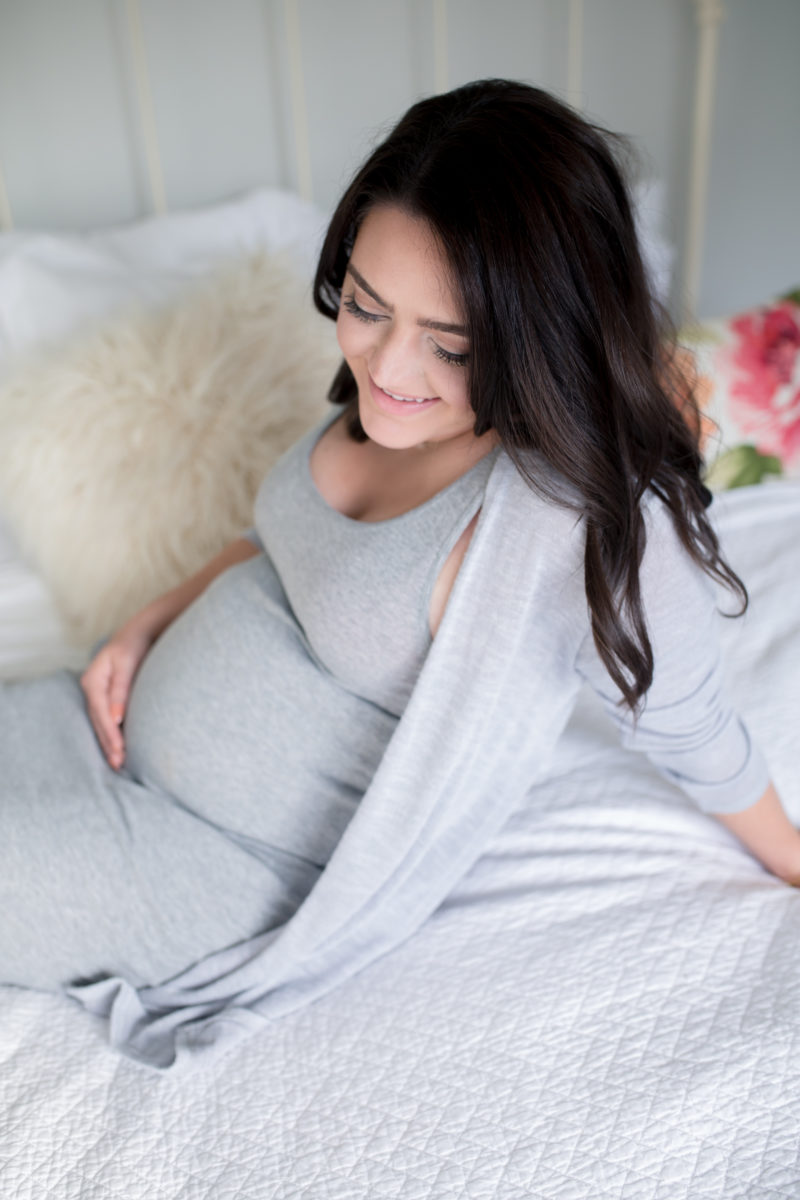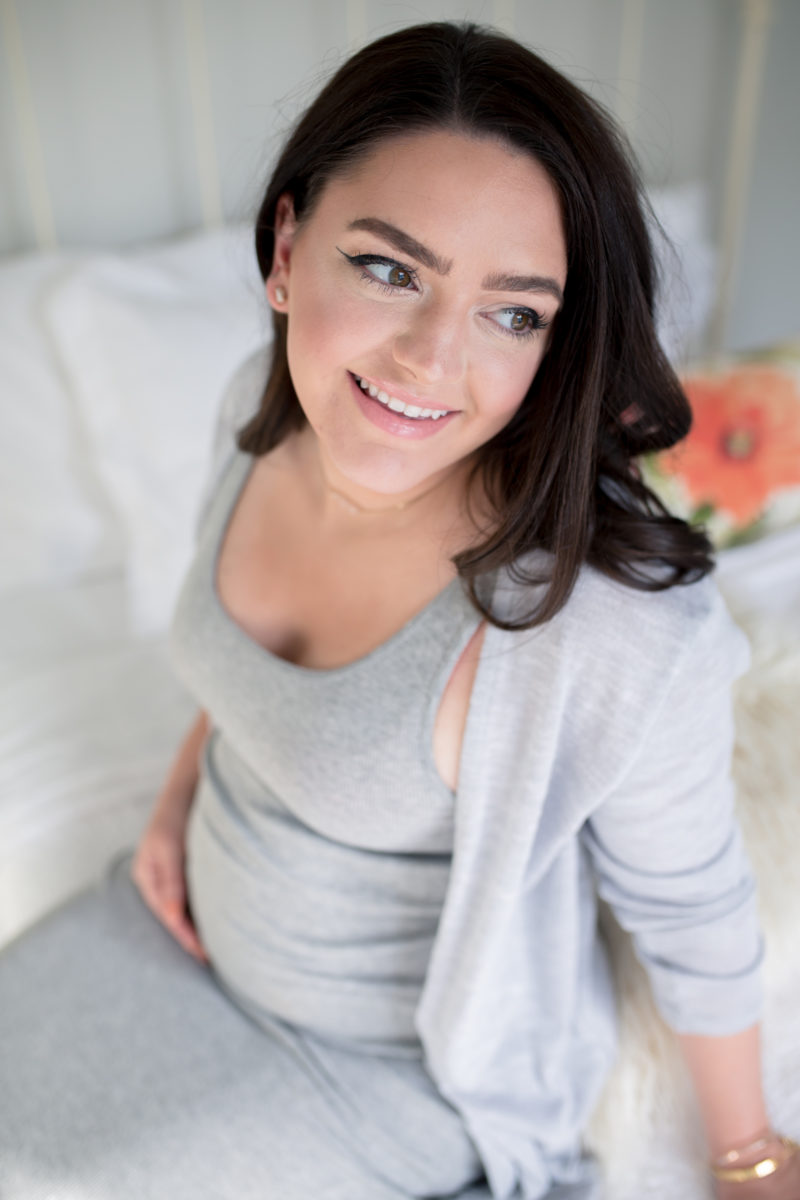 Exciting News!
If you follow me on Instagram or Facebook, you might have seen yesterday that Nick and I shared some pretty exciting news! We're expecting! We'll be welcoming baby Nuñez to the family in January 2018. We have both always wanted to be parents and have talked about starting a family for almost 12 years. So it's a little surreal to be announcing that I am actually pregnant. I'd be lying if I said I hadn't fantasized about this day for a while.
How we Found Out
There's really nothing super romantic about how we found out. I had no idea I was pregnant when I went to Germany with my parents and sister, but I felt weird while I was there. Somehow I had incredible energy and walked 20,000+ steps a day doing all the things one does when traveling. But I kept telling my little sister that my stomach hurt like I was going to start (sorry if that's TMI – ladies, you get it). When I got back from Germany and I still hadn't started and my boobs had been hurting for 3 weeks, I told Nick it might be wise to get a test. We had taken many, many tests before. Obviously all negative. So I 100% expected the same thing this time. I took the test the next morning and, to my surprise, there were two pink lines! I must have looked at it 100 times, thinking it would change. It didn't.
I always had these really romantic ideas about how I would tell Nick once I found out I was pregnant. All that went out the window the moment I saw that it was positive. I called Nick, immediately, crying and muttered "I think it's positive" through (happy) tears. He was confused at first but once I got out "The test. The pregnancy test. I think it's positive," Nick was so excited. "What!? Are you serious?! Take a picture." I told him I would but that I didn't know how I could be reading it wrong. I sent him the picture and he called me back and said "call the doctor right now." I did and I got in that day so he left work immediately to take me to my appointment.
At the appointment, I took the test, waited for what seemed like forever, then the nurse came in and said "Well…you're pregnant." And that was it. Baby Nuñez was a thing. We giggled so much and just talked and talked and talked on the way home.
What We've Been up to
If you usually keep up with me on socials or on the blog, you've probably noticed that I've been a bit quieter lately. This is primarily because of the pregnancy. I'll talk more about it in future posts, but I essentially just wanted to take a step back and make sure I was keeping my body healthy for this growing life. I have struggled with severe anxiety in the past. Last year was the worst year of my life in terms of anxiety and I knew it could be very serious for the baby if I experienced that type of anxiety during the pregnancy (especially the first trimester). So finding out I was pregnant gave me perspective. I halted things that were stressful. Sadly, I had let Mae Amor cause me stress. When something is your livelihood, that can happen. Now that I'm in the second trimester and baby is healthy, I'm happy to get back to Mae Amor and keep it a positive place for me.
I've also started working part-time for my former company. They reached several weeks ago and the timing could not have been more perfect. I agreed to help them through the busy season and the dates I signed on for fell exactly in my second trimester, when I should be feeling my best. It's been perfect.
Nick is still working away and helping me with Mae Amor in his free time. He's headed to San Diego next week for a trade show and is letting me tag along before the show. If you have any suggestions for things to do in San Diego, send them my way ASAP!
What's Next for Mae Amor
I have lots of fun things planned for Mae Amor. I felt like all my plans hinged on announcing the pregnancy, though. I've been feeling pretty pregnant for a while. Even if other people couldn't tell, I felt like it was too obvious to share any photos of myself without dressing/posing strategically. Now that the cat's out of the bag, it will be back to regularly scheduled programming and hopefully much more exciting and thoughtful content. I will be sharing about my pregnancy, maternity clothes, baby, and family. But only as a portion of Mae Amor. Outfits and travel will continue to be the foundation of Mae Amor.
---
Casual Maternity Outfit
Ribbed Bodycon Maxi Dress ($13!!! Not maternity) & Longline Cardigan (sold out, but linked in case it comes back in stock)
---
Are there any posts you would like to see from Mae Amor? I have a few pregnancy posts (from more personal posts to my maternity uniform and more) already on the books, but I would love to hear your suggestions. Whether it's pregnancy-related, beauty-related, style-related or whatever, I want to hear. Thanks for sticking with me and thank you for all the love and well wishes on Instagram.
If you read this far, comment what you think we'll be having below ("boy"or "girl") with nothing else.
Thanks for visiting!
xo,
Mae