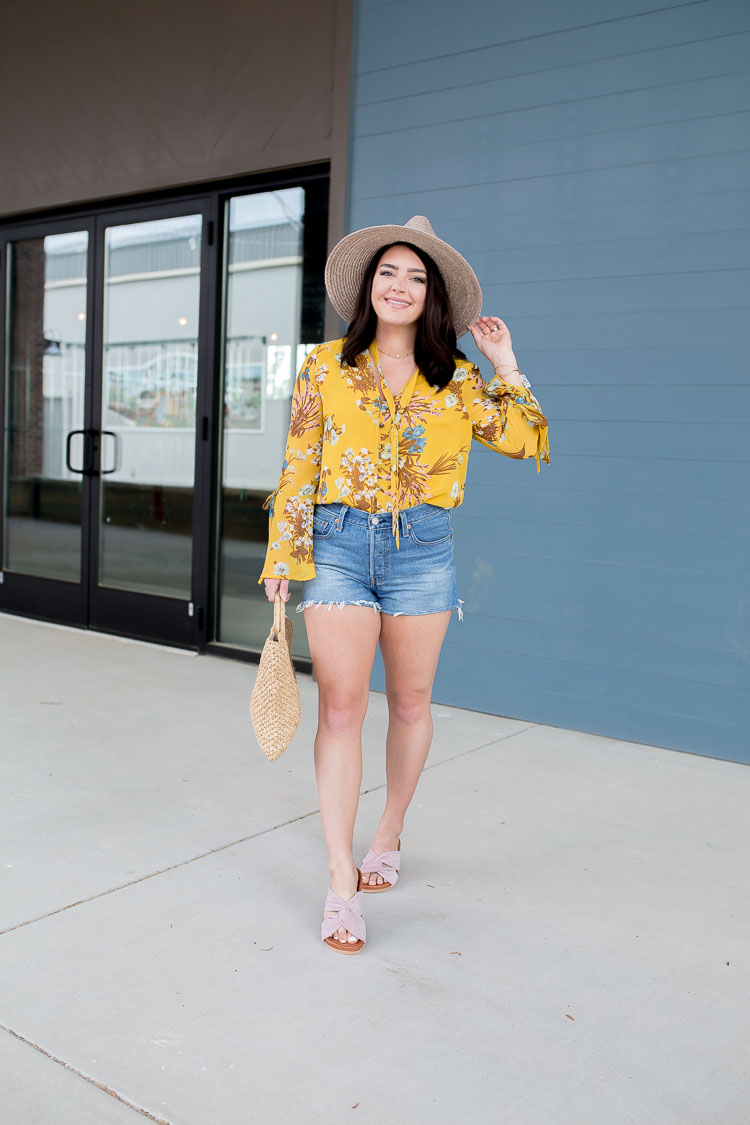 We're beginning to have more and more days that feel like summer in Georgia (mixed with some incredibly beautiful spring weather) that has me yearning for the summer vacations sooo bad. So I'm naturally breaking out all the cutoffs, slides, and breezy bell-sleeve blouses. I picked this blouse up a few weeks ago at a local boutique and I'm obsessed. It is so fun and perfect for a laid back Saturday. These cutoffs were a purchase for our cruise back in March and I'm so excited to finally be able to wear them in GA.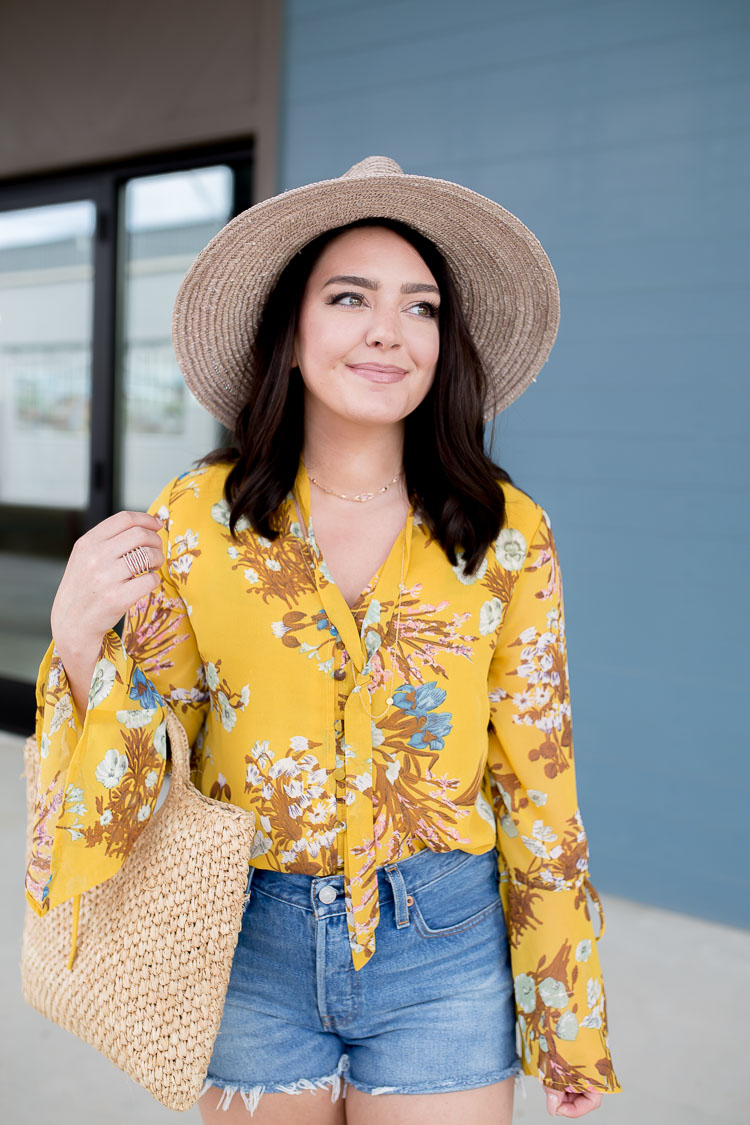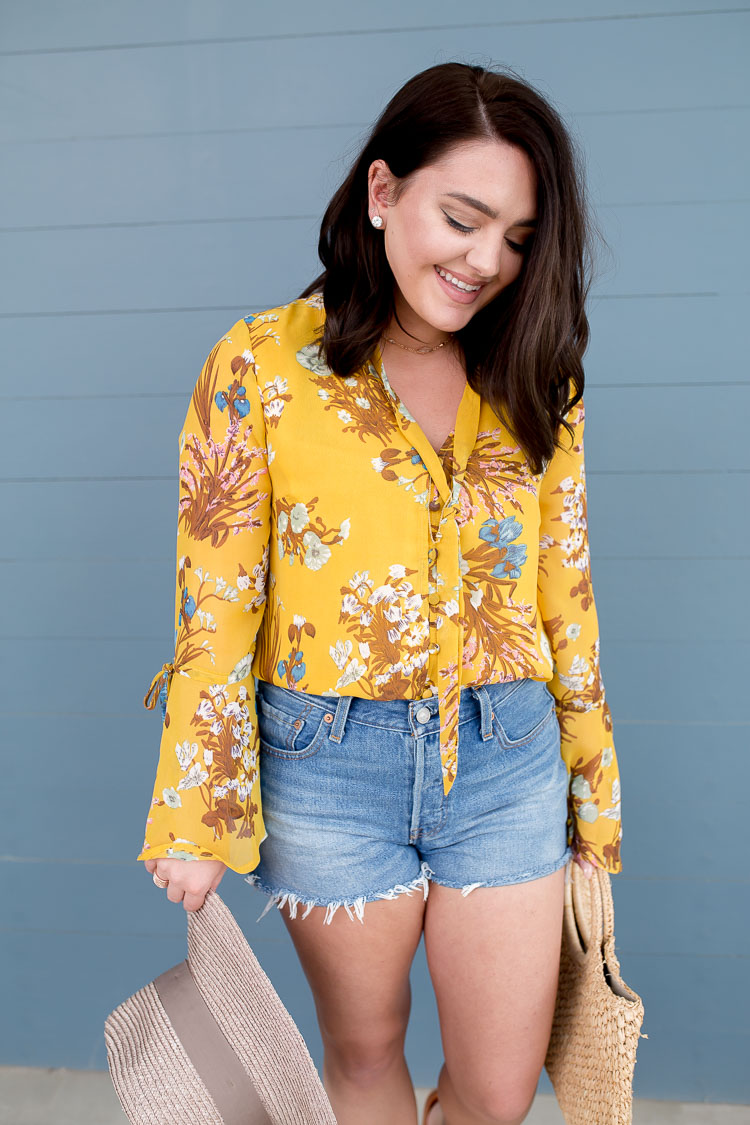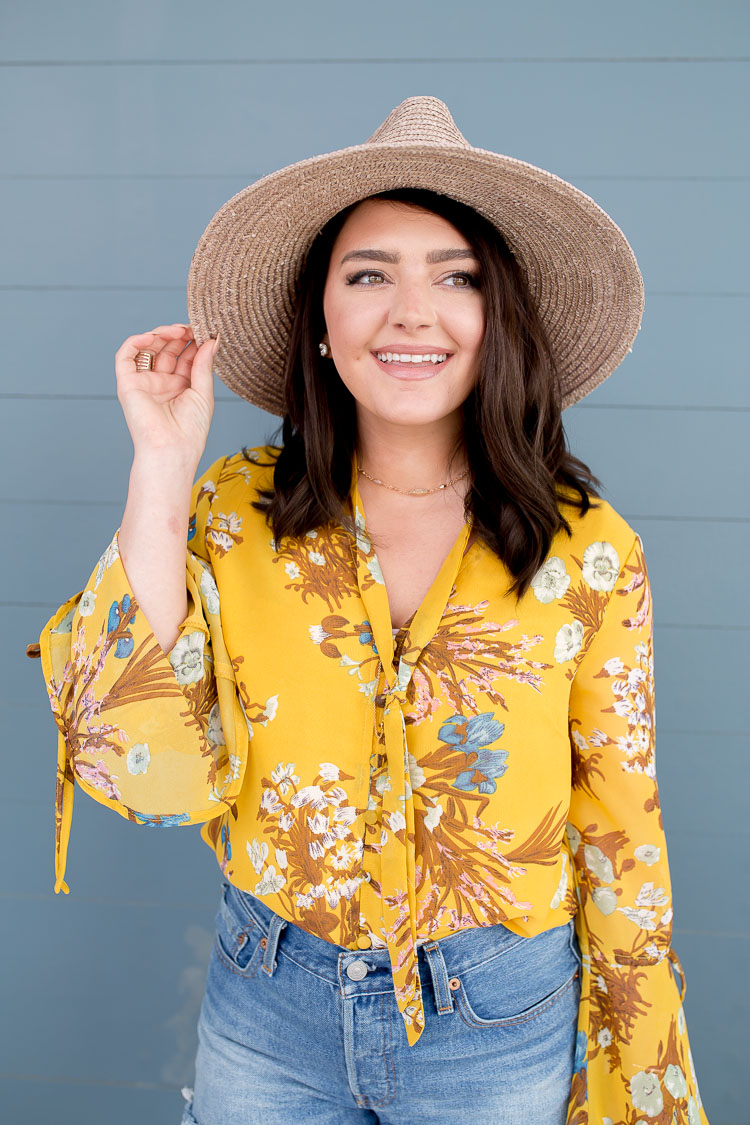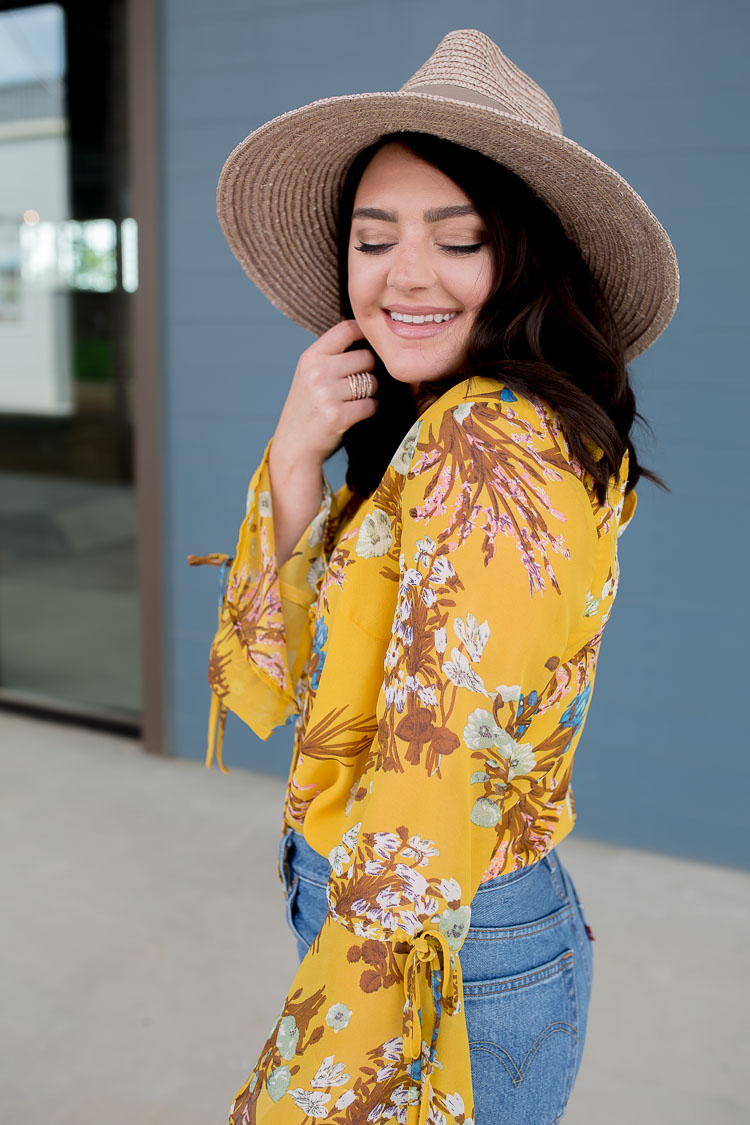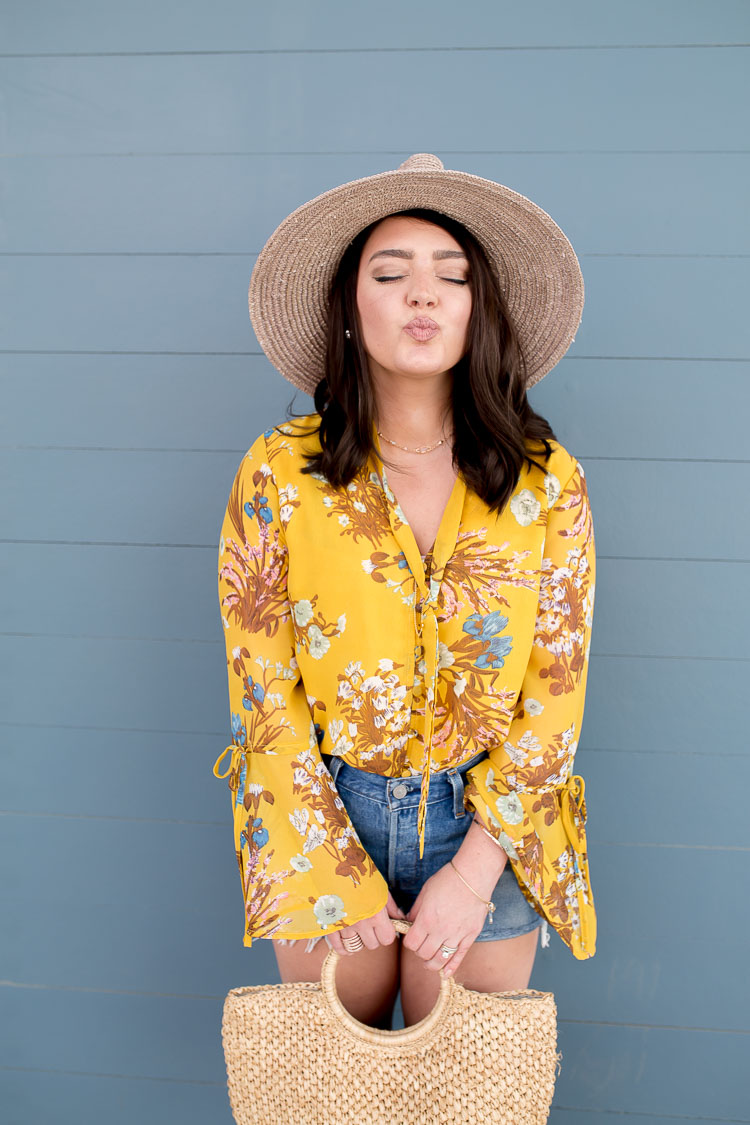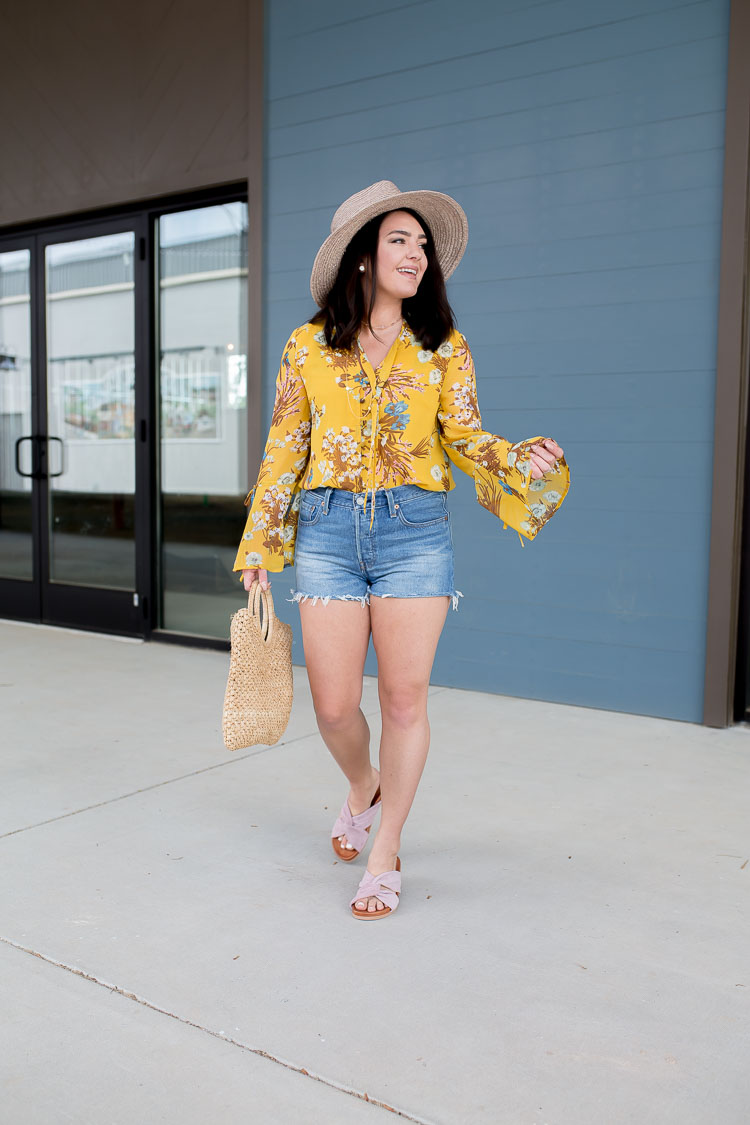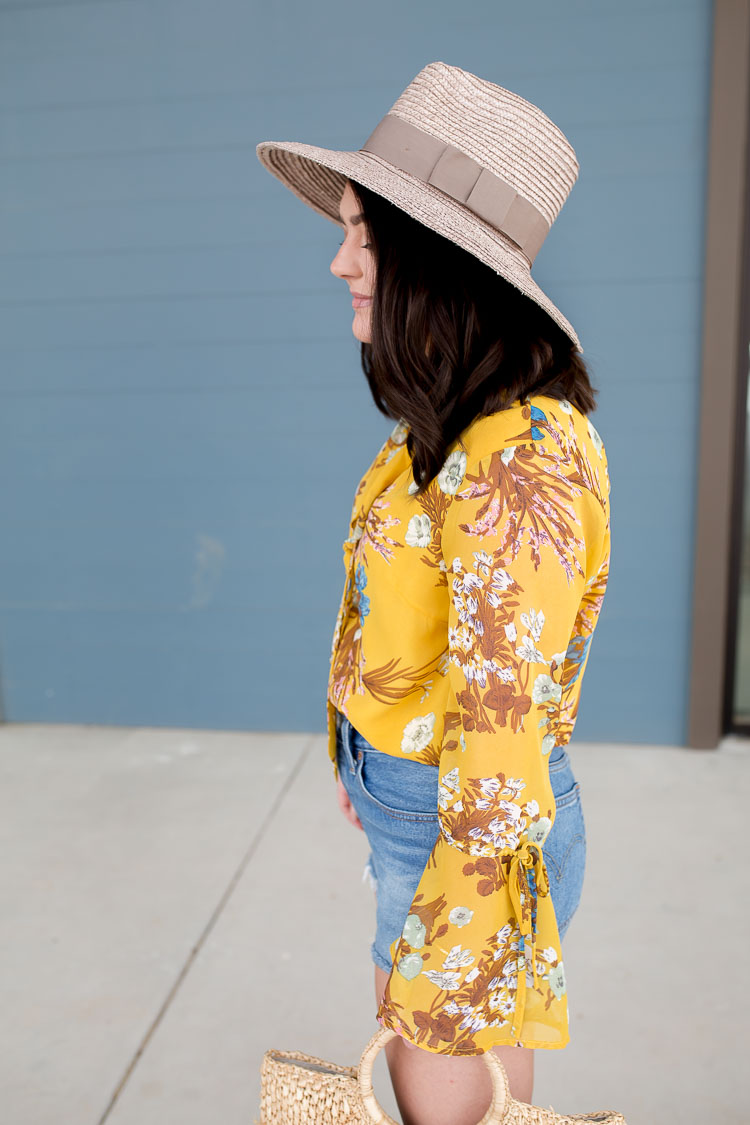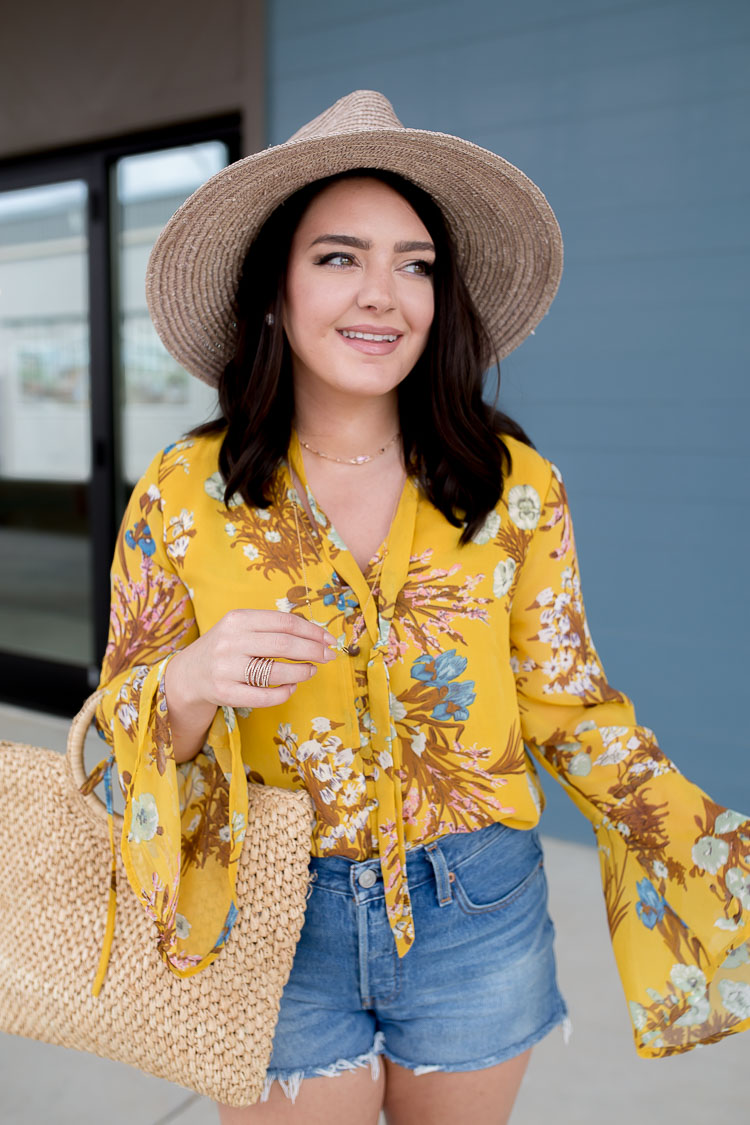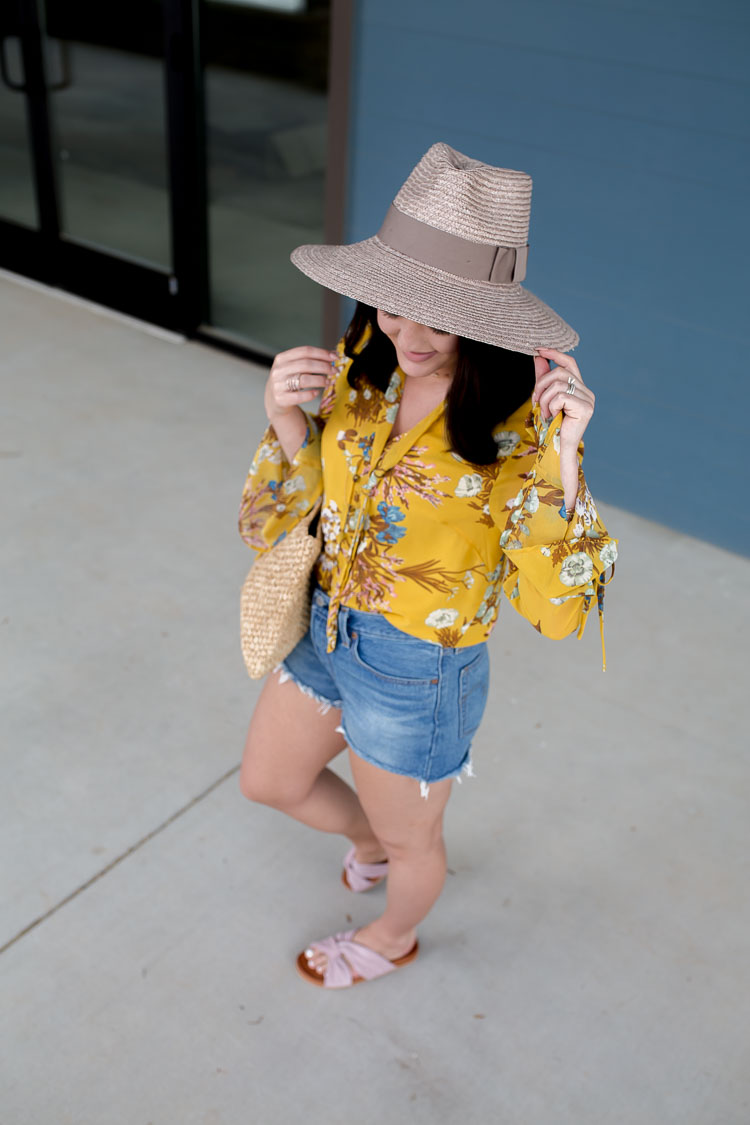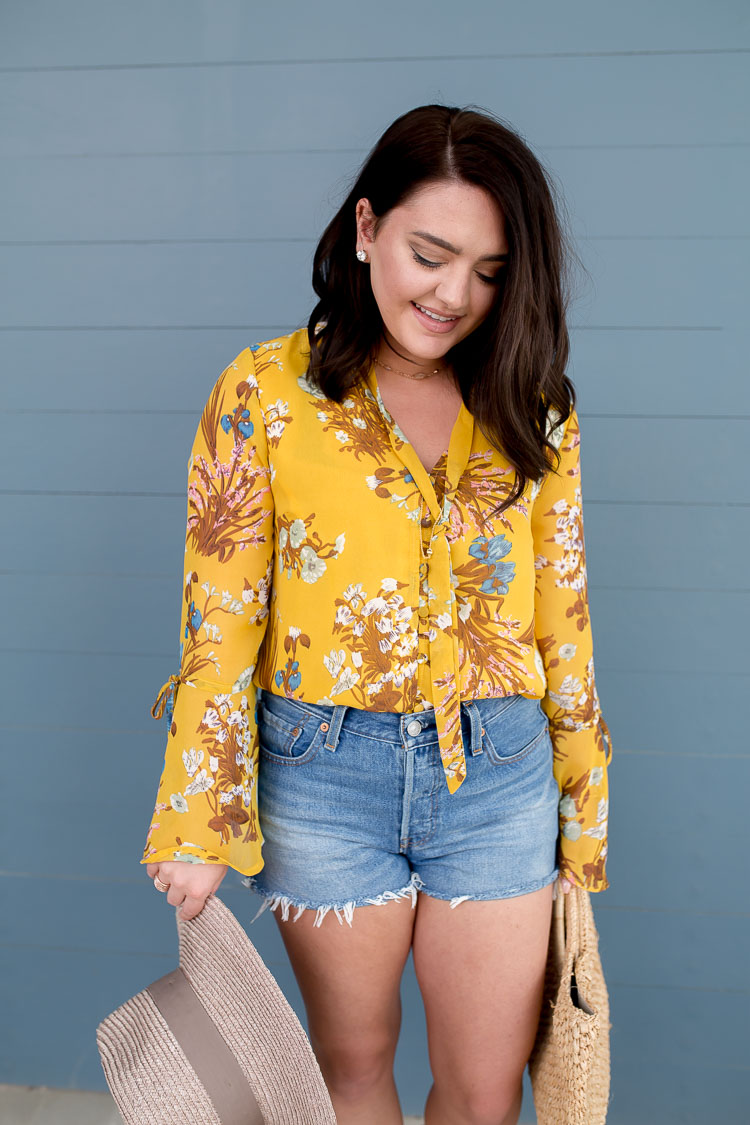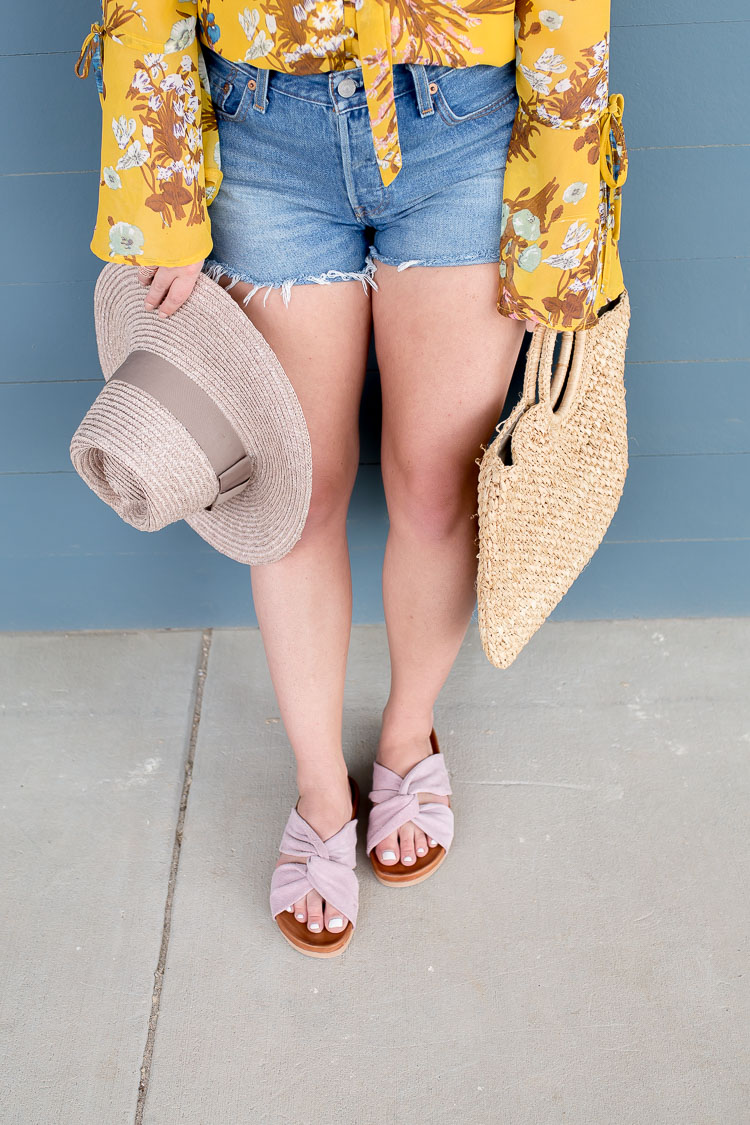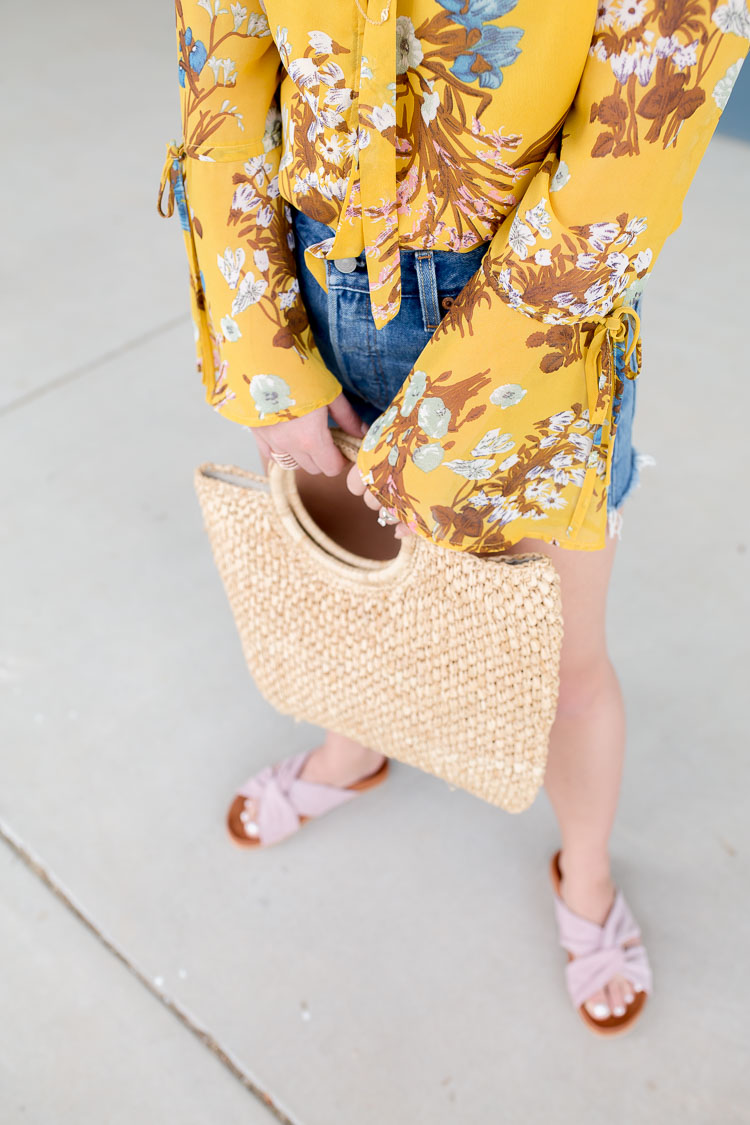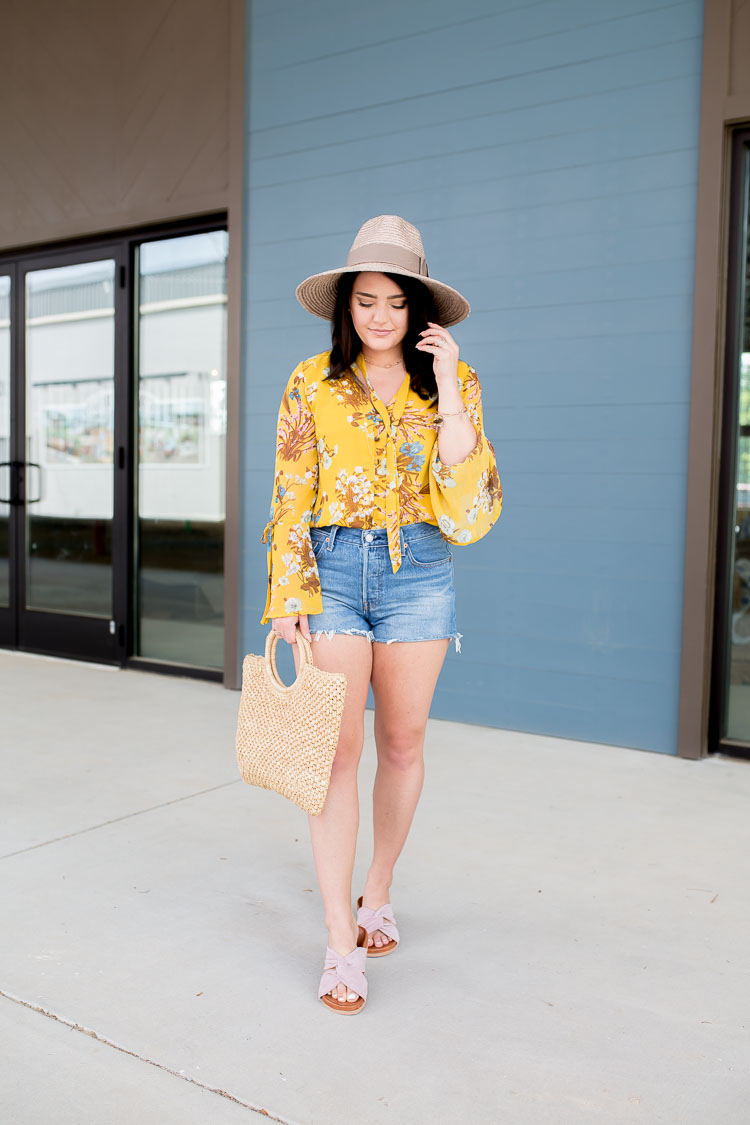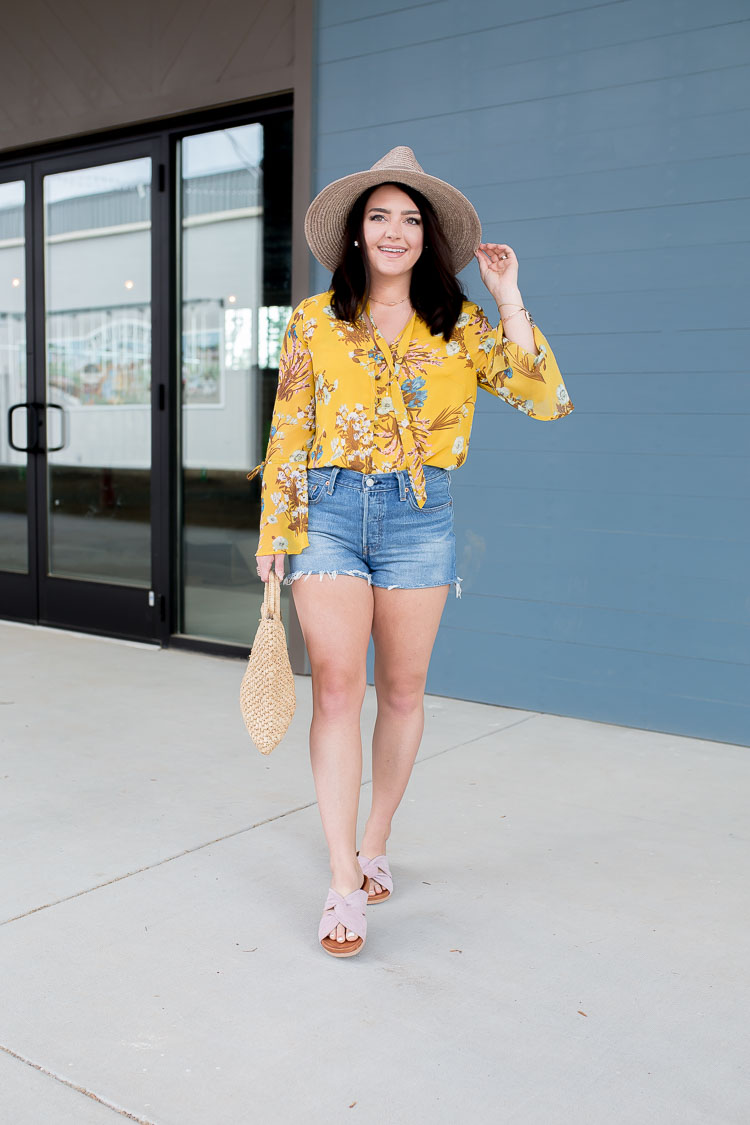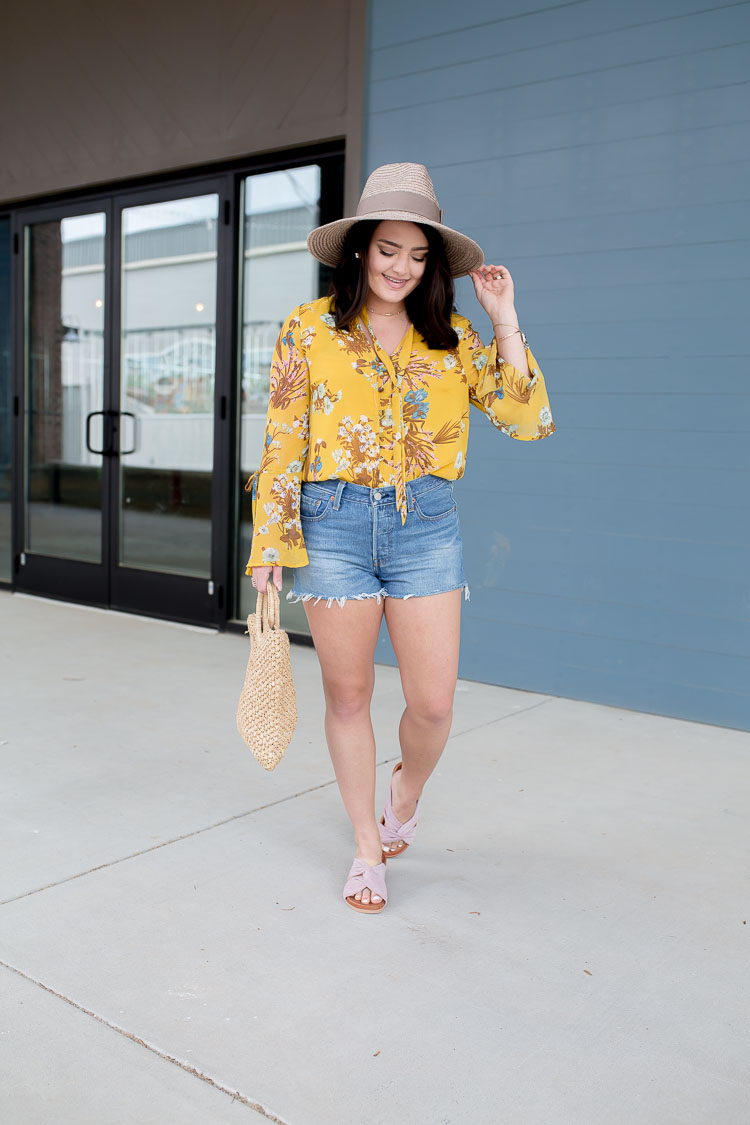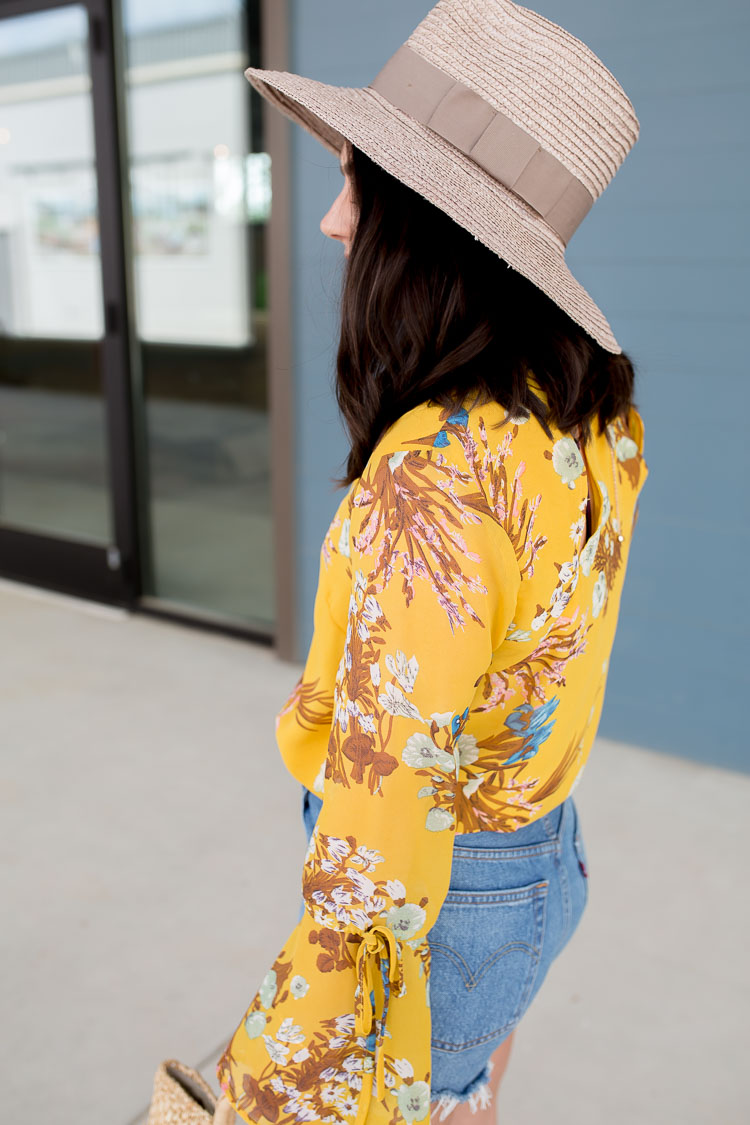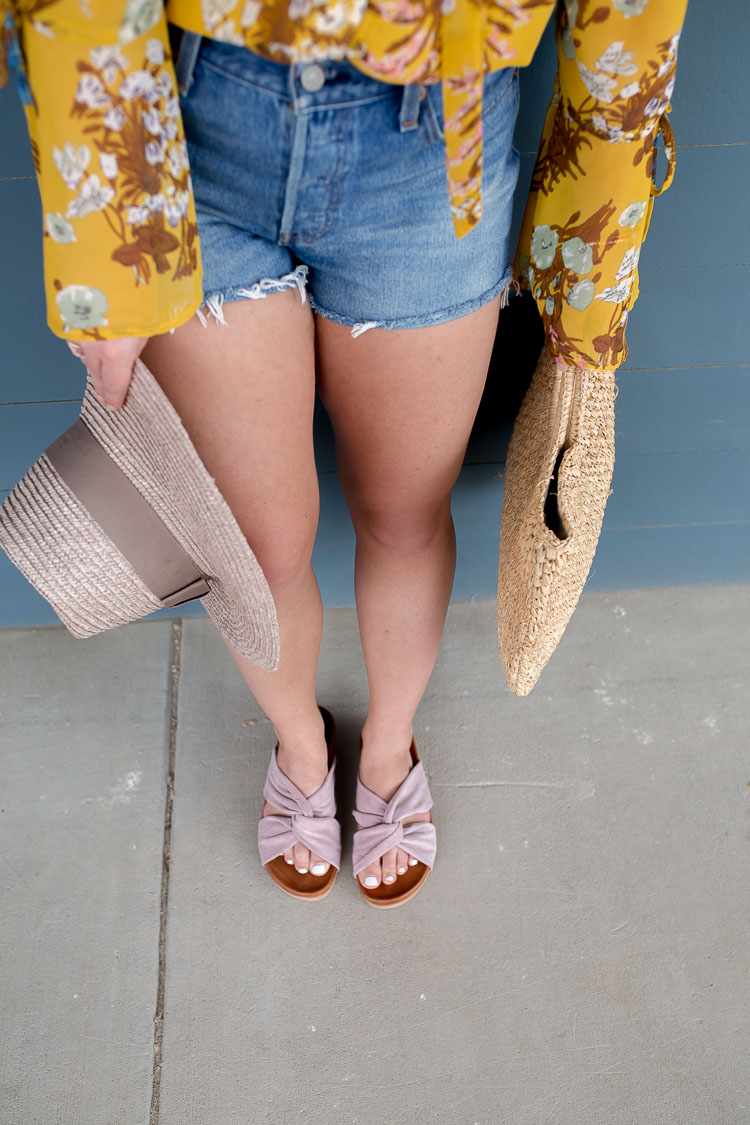 Happy Monday, babes! Hope you had a wonderful Mother's Day weekend. Nick and I celebrated 6 years of marriage over the weekend and finally crossed over into married longer than we dated before we got married territory (we've been together for almost 12 years). I can't believe it's been that long but it's been such a good time. Our anniversary sort of crept up on us and we failed to plan anything so we ordered takeout from our favorite Italian place, per usual. We spent all last week spring cleaning so it actually felt incredibly great to just sit at home in a clean space. Our house was starting to get out of hand and we even referred to our dining room as the laundry room a couple times because, guys, I had so much folded laundry sitting on my dining table that I'd go there to find clean clothes. Not okay. I took most of the week last week to just tear it up and get the house clean because we'll be traveling or having guests pretty much all summer. I knew I wouldn't have time to clean much so it had to be done.
Speaking of travels, Nick and I will be headed to LA soon for short weekend. Literally looking at a 48 hour trip. Any recommendations for must-sees in that time? I'll also be in Munich for several days next week with my parents and little sister. It'll be my first time there so definitely send recommendations if you have them.
I haven't even started thinking about what I'm going to bring on my trips, but I'm thinking these slides will come with me. They're super chic and comfy enough for a day of walking.
---
Shop the Post
Yellow Blouse (From local boutique, brand is Entro) | Levi's Shorts | Mauve Slides | Straw Bag | Straw Hat | Choker (wear this EVERY day)
---
Wishing you a wonderful week! Thanks for reading!
xo, Mae