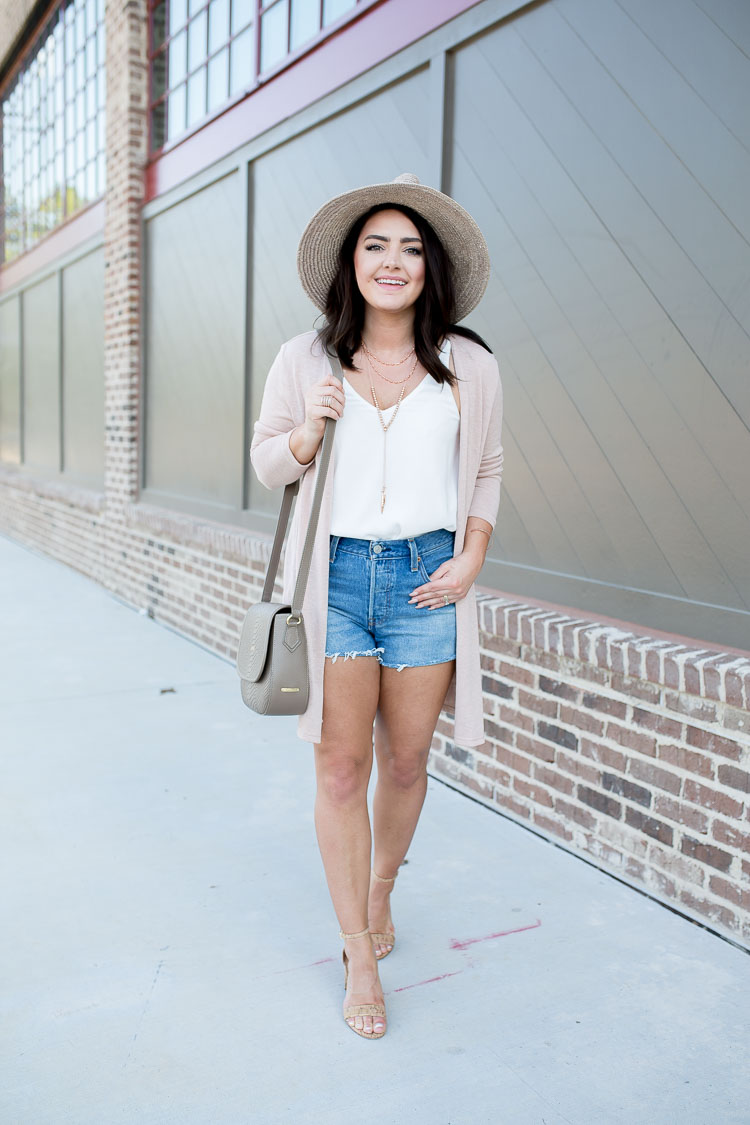 I've been living in this pink duster cardigan and these basic cutoffs lately. The cardigan is the perfect little extra layer to throw on over a cami. And these shorts have the perfect high waist, are a nice fit through the thighs, and are the perfect length to make this shorty look like she's got legs for dayssss.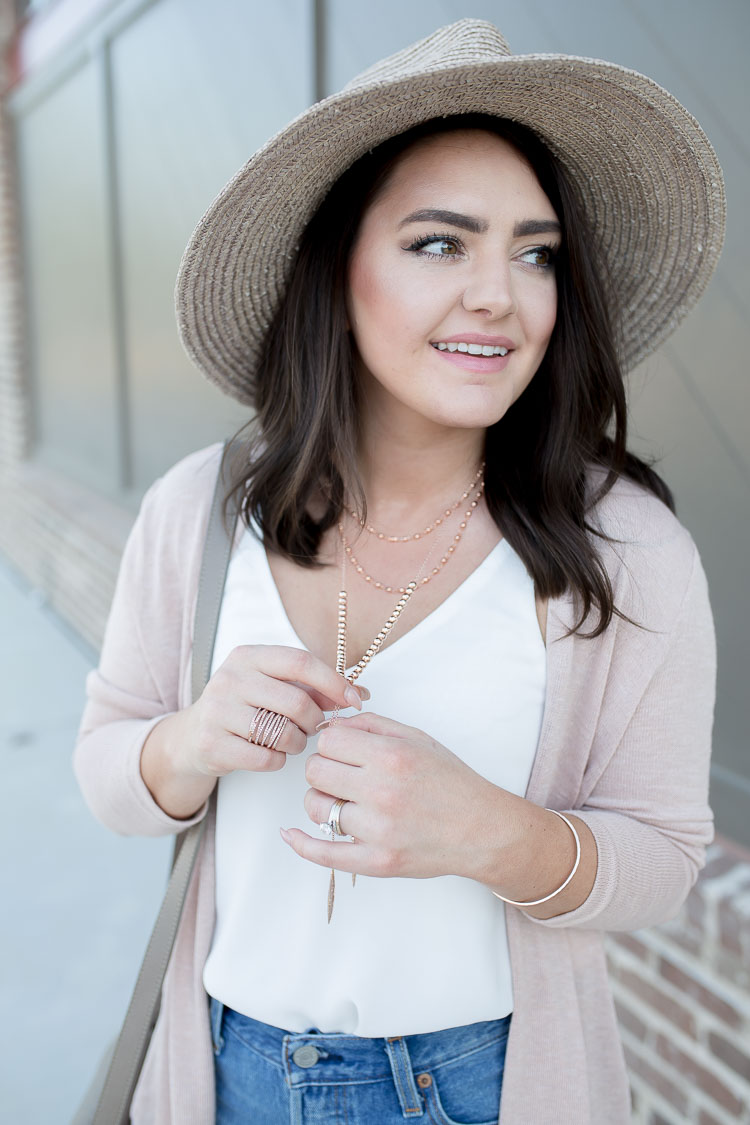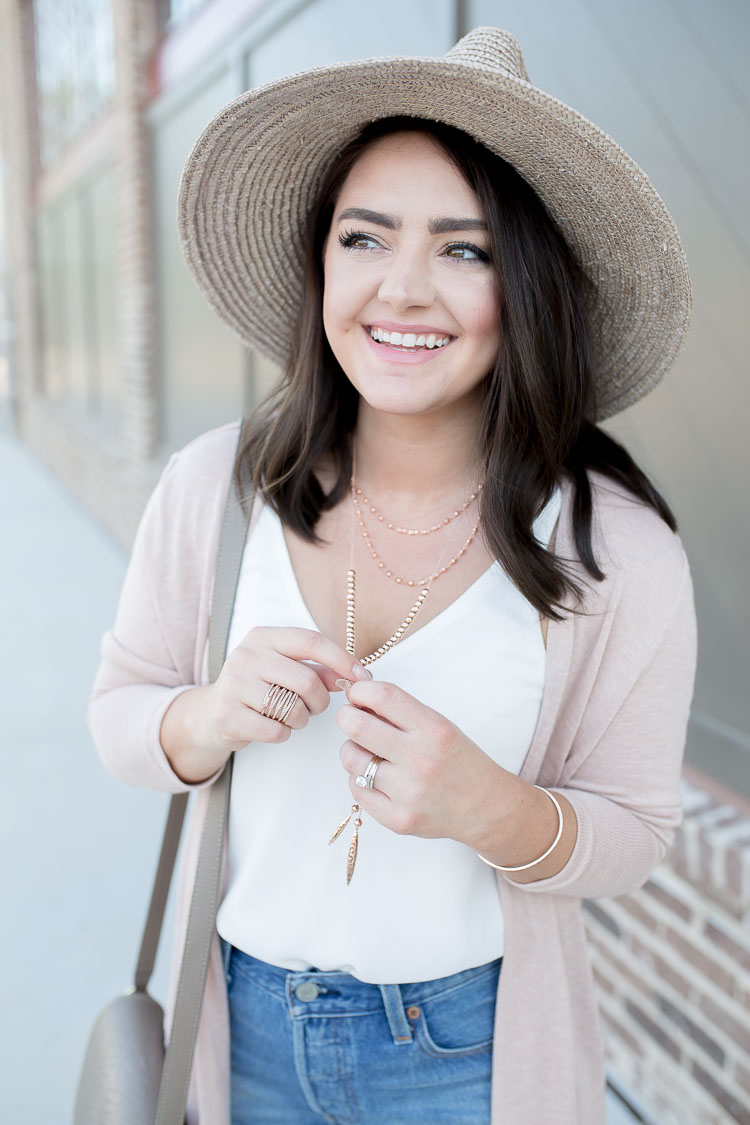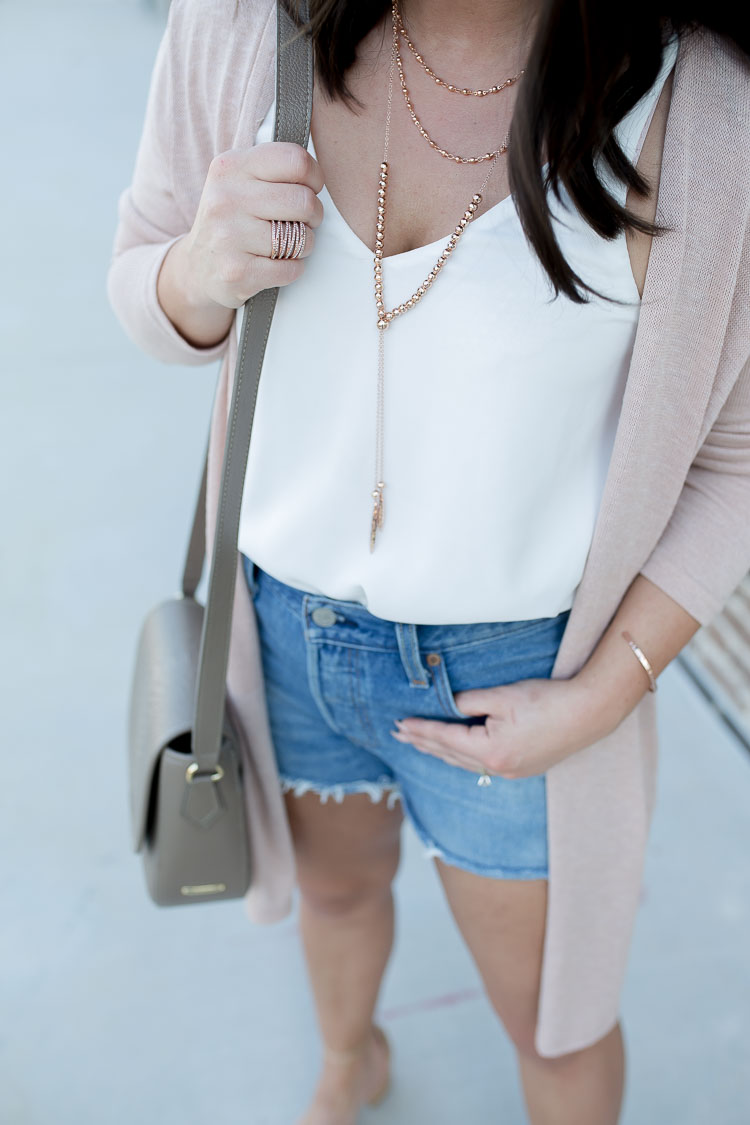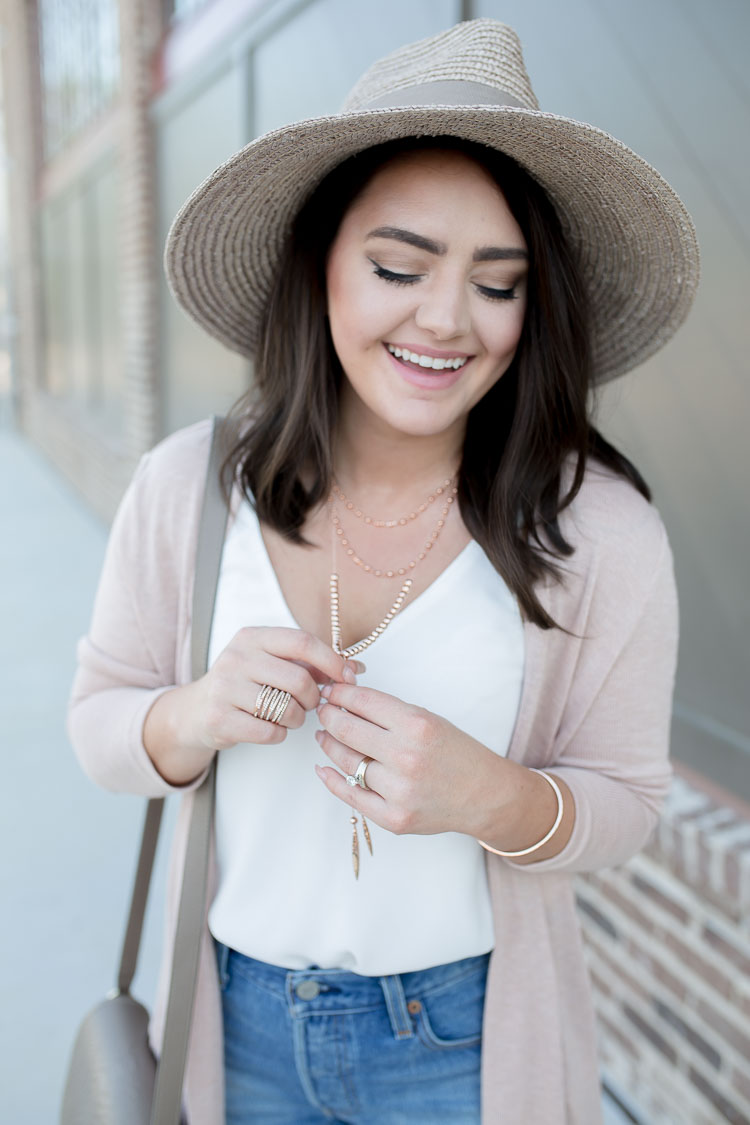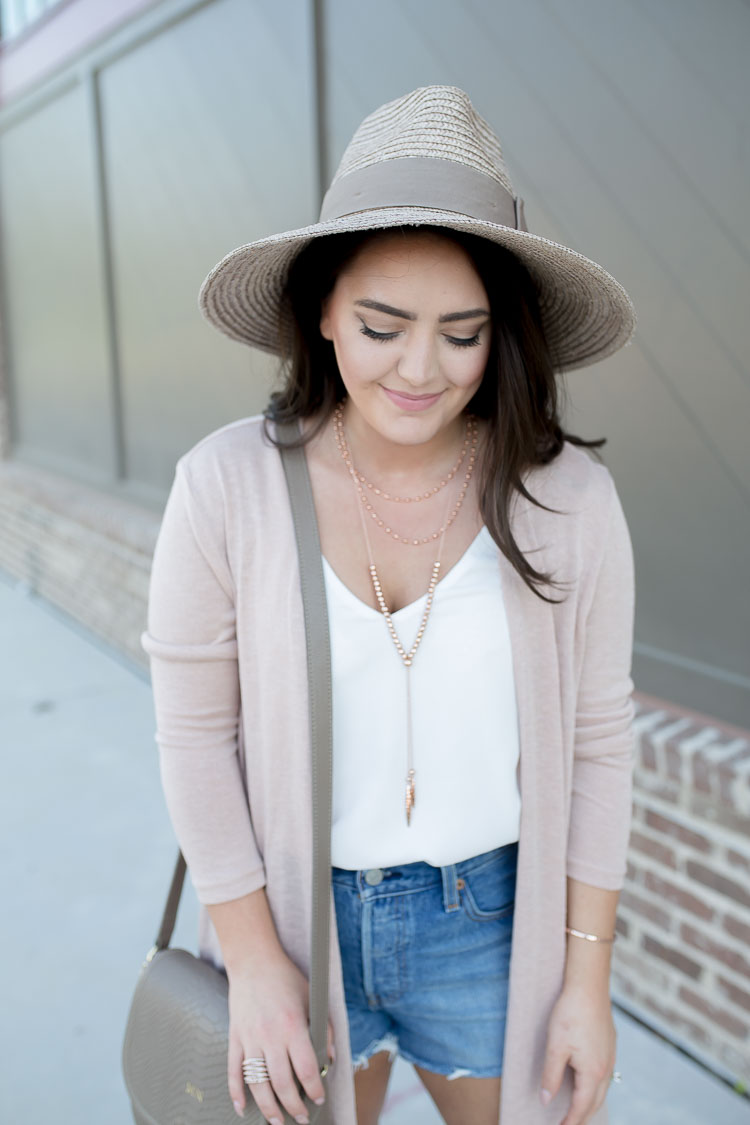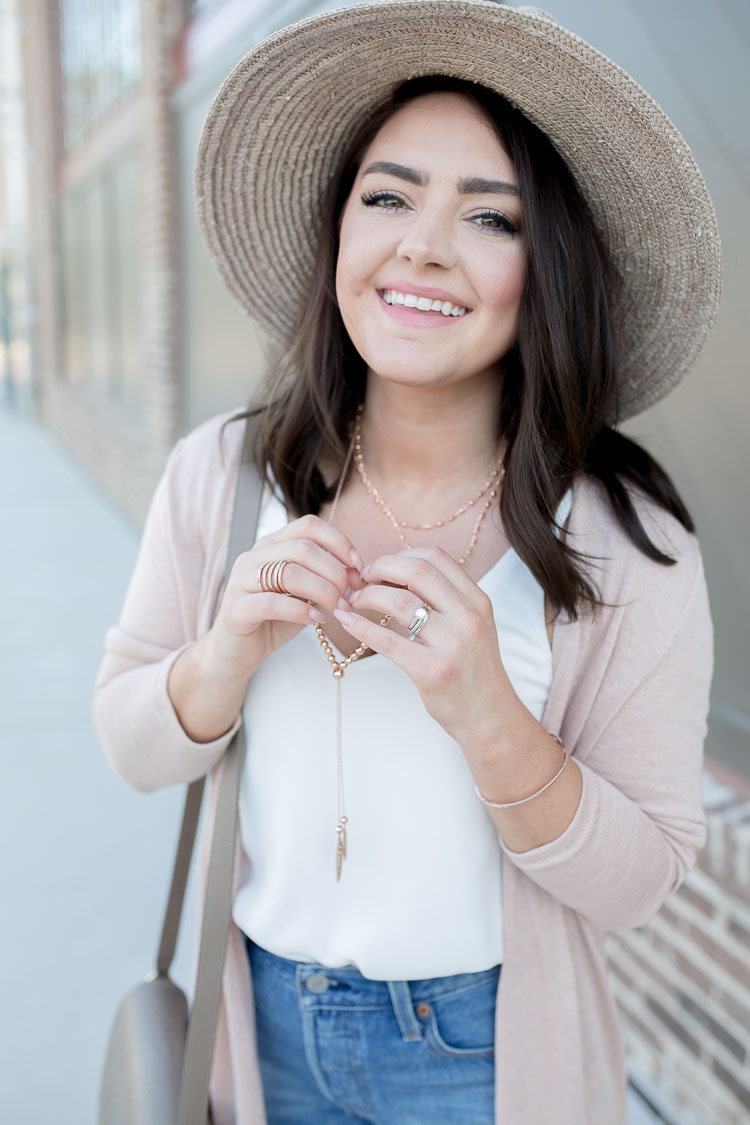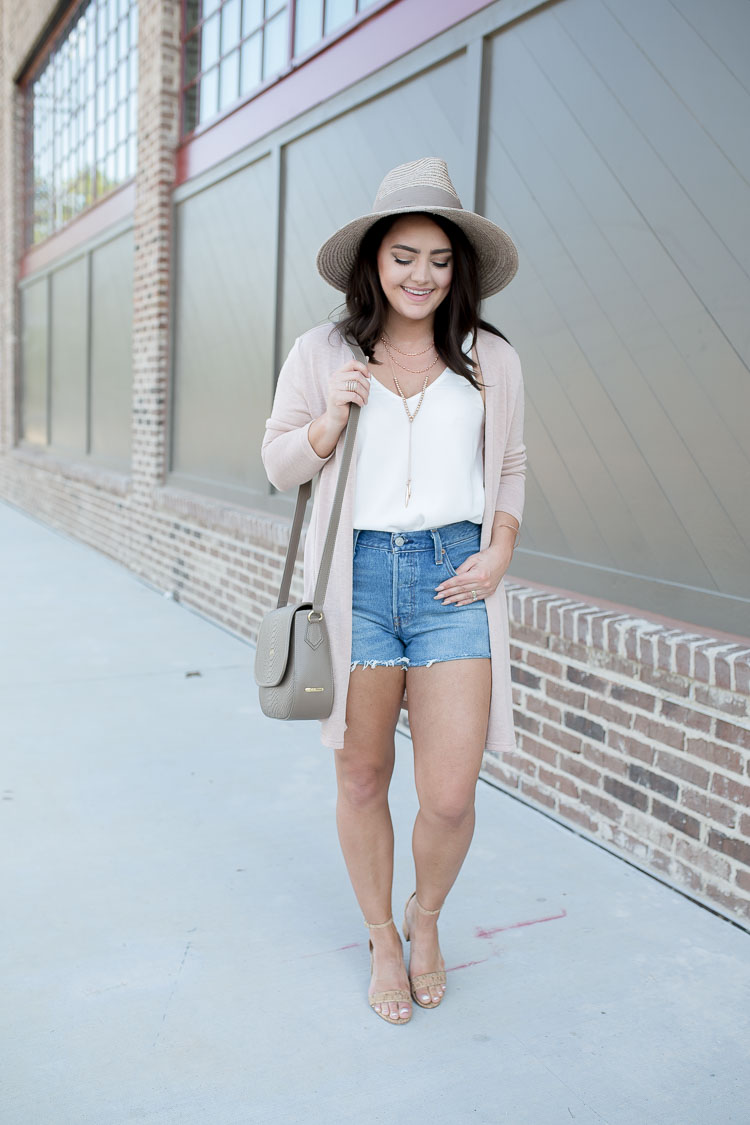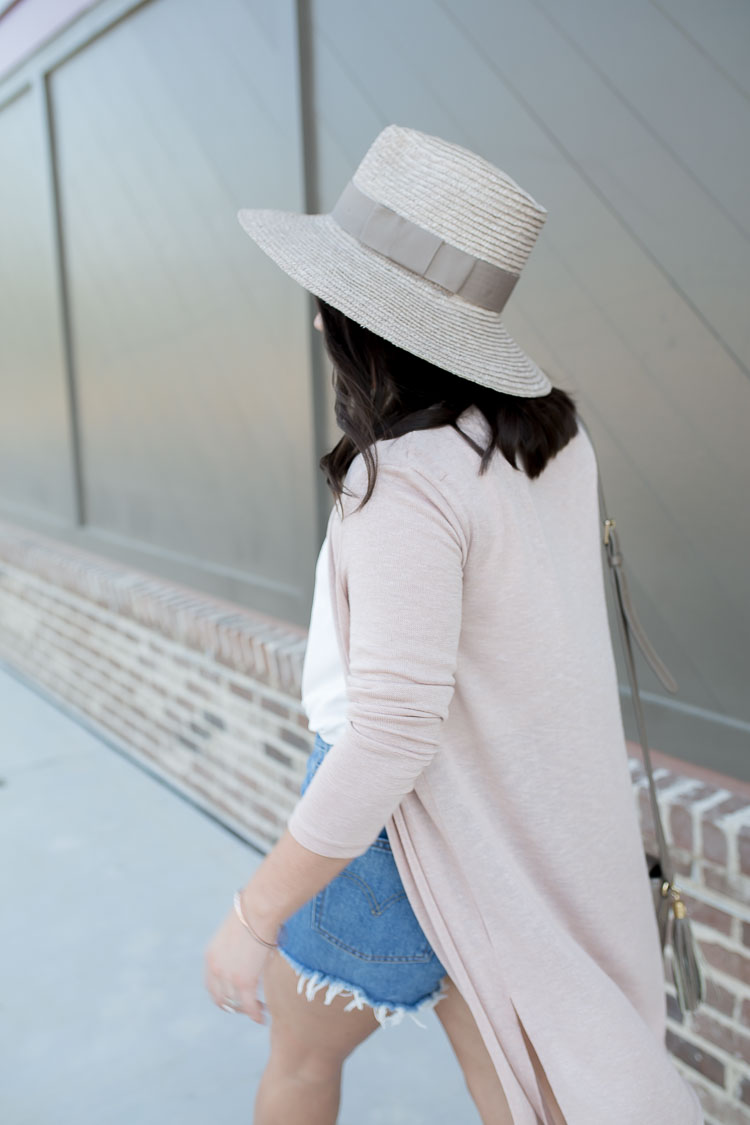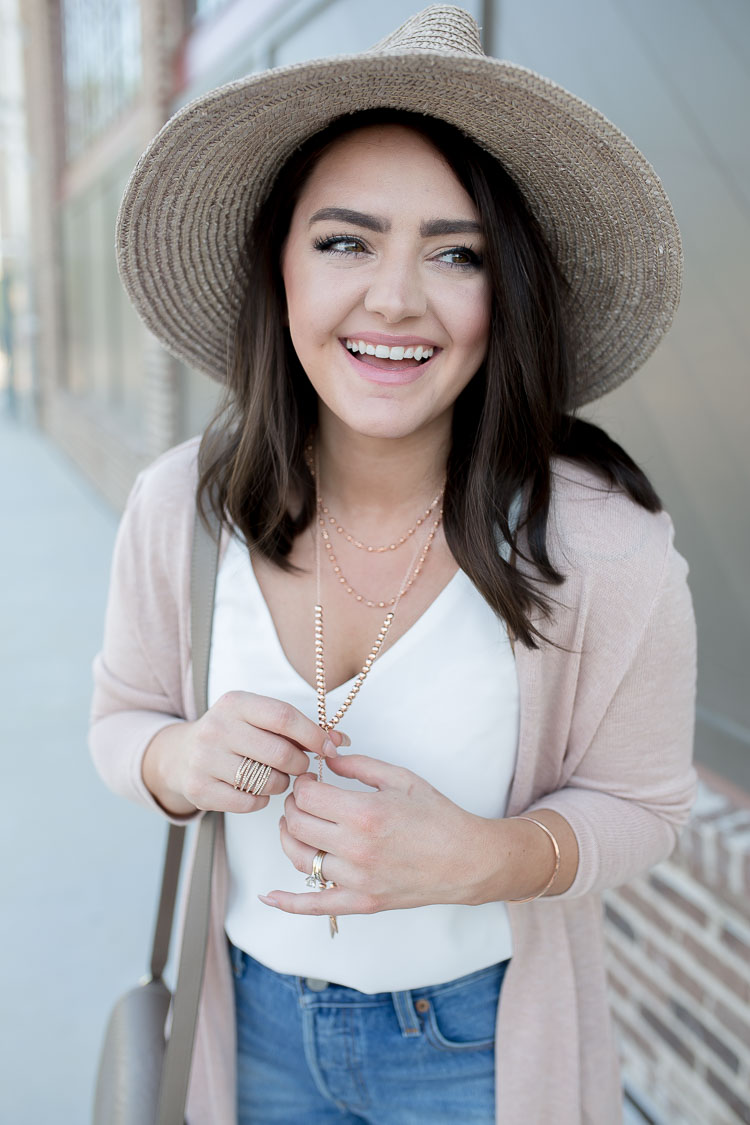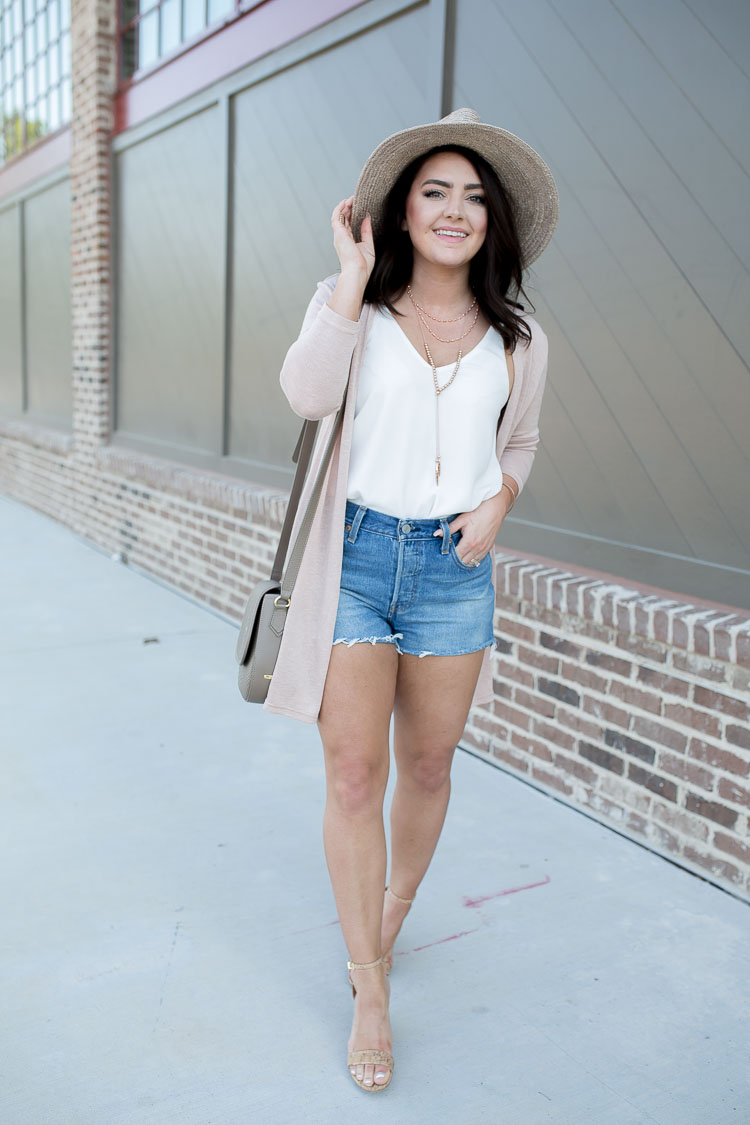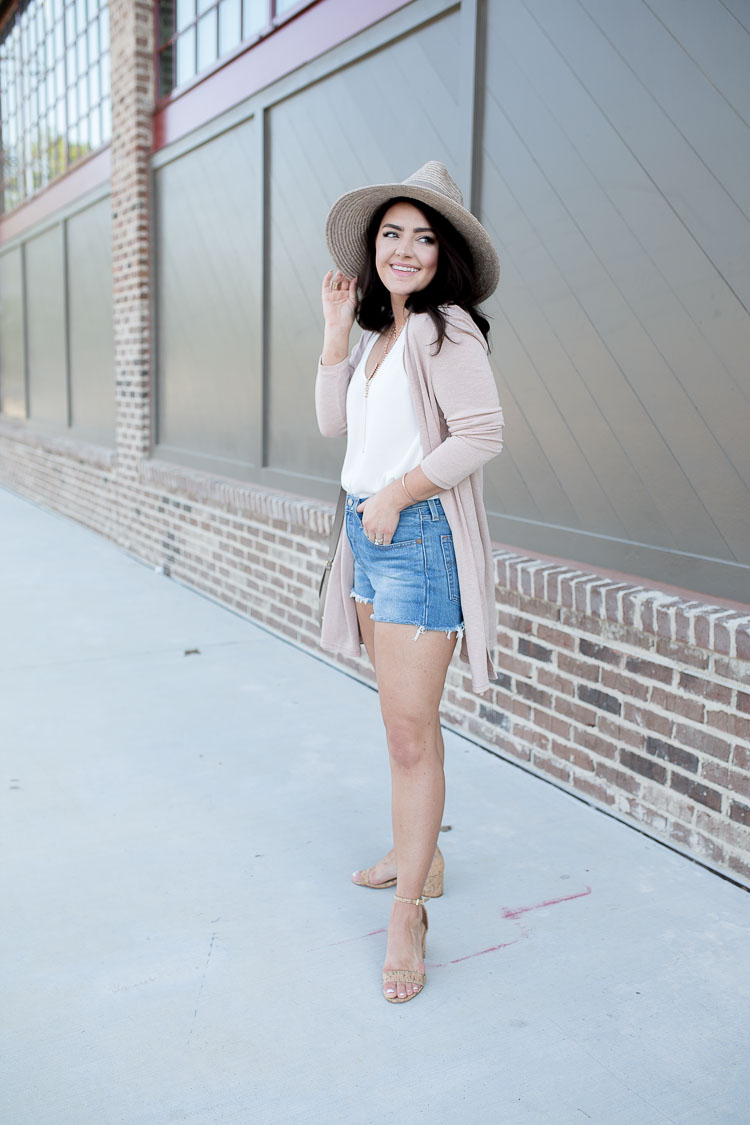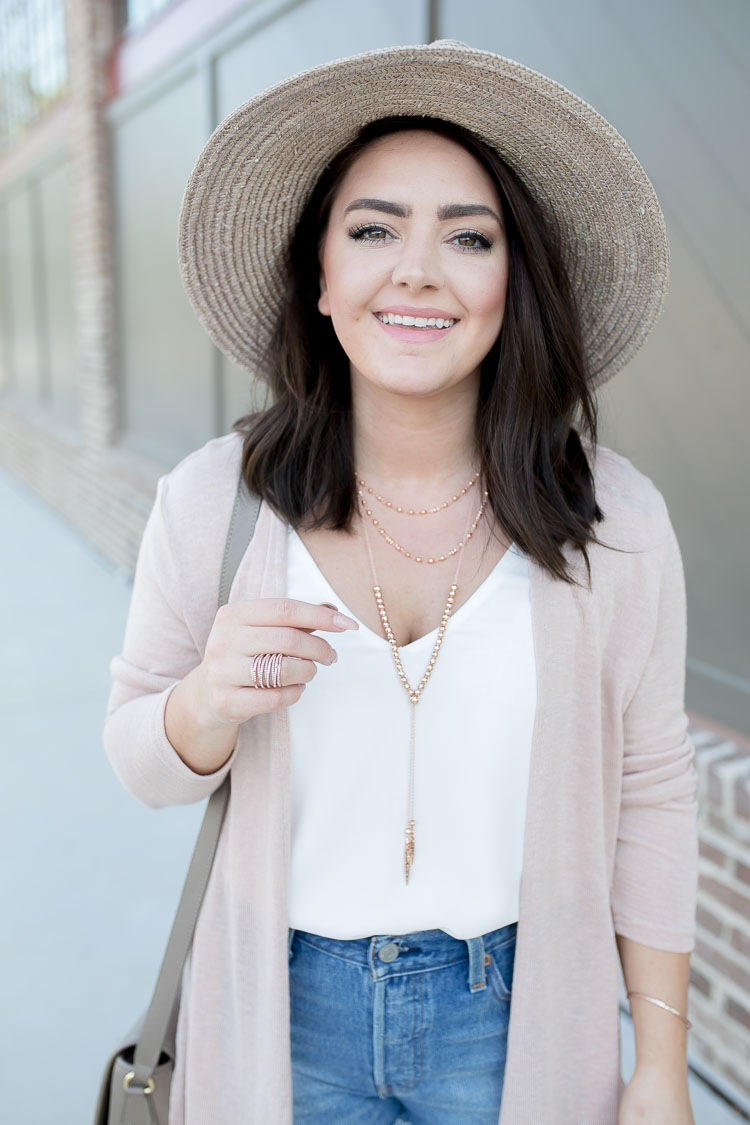 Pink Duster Cardigan + Vacation Recap
Happy Tuesday, dolls! I hope you had an absolutely amazing long weekend with your loved ones.
I was out all last week visiting LA and Germany. I made a quick weekend trip to Los Angeles with N to see U2 perform at the Rose Bowl and it was absolutely amazing! We're huge U2 fans and bonded over them when we started dating (almost 12 years ago – eesh!). After our two days in LA, we hopped on a flight back to Atlanta before I went on to Munich. I booked our flights strategically so that Nick and I could spend a little more time together before I left. He was able to spend my layover with me at the airport and I was soooo glad.
I met up with my family in Munich the next day and we spent 5 days running around the city, taking the train to some other great locations, and eating way too many pretzels. I had so much fun and pretty much just checked out of everything else. I had planned to shoot while I was there but I messed my camera up the first day and just resorted to iphone photos for the rest of the week. I'm contemplating sharing a photo diary but we'll see what I can whip together. If you follow me on Instagram, you probably saw a good bit of what we did on my story anyway.
I packed this pink duster cardigan with me and wore it several times. It was a great makeshift blanket on the 9+ hour flight and it was a nice light layer for evenings in the city.
Nick picked me up from the airport Sunday afternoon and spoiled me the rest of the day. He had PJs laid out for me when I got home so I could get comfy asap. After I chilled for a bit, he took me to dinner, then we watched TV until we fell asleep. I was so excited that we had Monday together, too, before heading back to work today. Nick spoiled me yet again on Monday – I guess he missed me. He took me to breakfast, watched all the shows I wanted to watch, took me to Hobby Lobby and Target (HUGE sacrifice ;-)), then picked up a pizza of my choosing. It rained a good bit, too, which was just the icing on the cake. If you know me, my favorite days ever are rainy days on the couch with Nick. I'm heading into the week feeling super refreshed and ready to get back into the swing of things.
I stressed about taking last week off for just a minute but I can honestly say now that I don't regret it all. I had posts scheduled (this one included) that just needed some minor tweaks before publishing and I decided while I was in LA that I was just going to pause them all so I wasn't worried about promoting them while I was with family. I'm happy with my decision. Sometimes you just need a break.
---
Shop the Post
Cami | Cutoff Shorts | Pink Duster Cardigan ($13) | Adjustable Necklace c/o | Ball Wrap Necklace c/o | Hat | Bag | Heels
---
Hope you had an amazing weekend! Thanks so much for reading.
xo, Mae