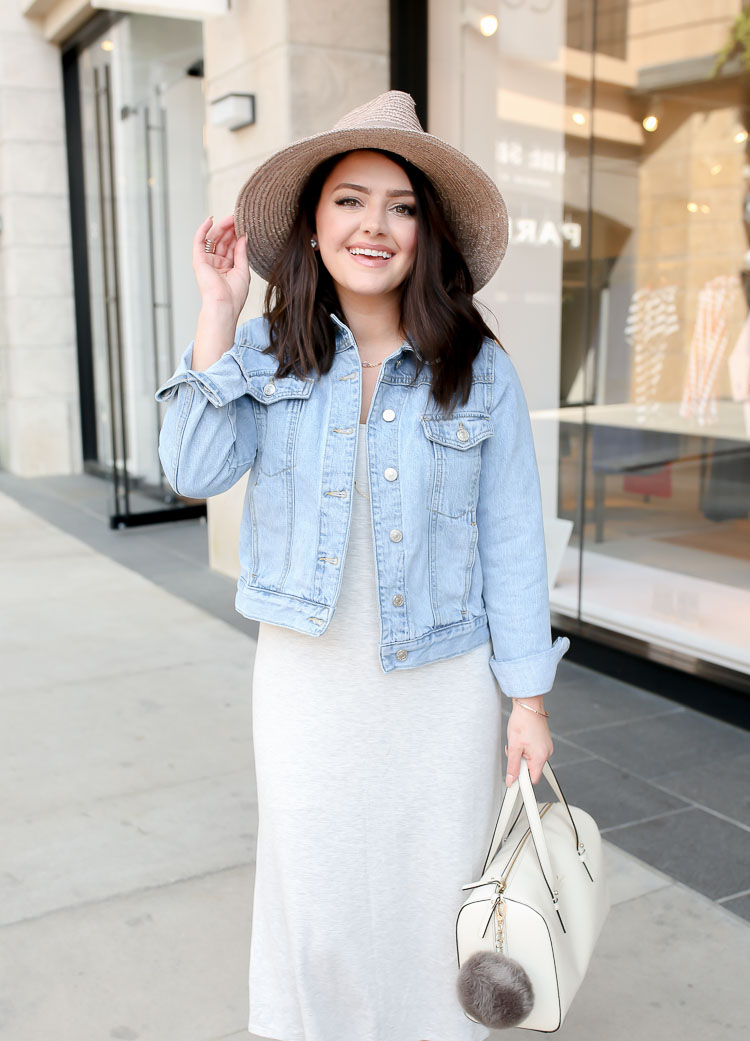 Happy Tuesday! Bringing it back to this look from a few weeks ago (seen on Instagram) because it never made it to the blog. If you remember this look from before, you might know my little secret to creating this look…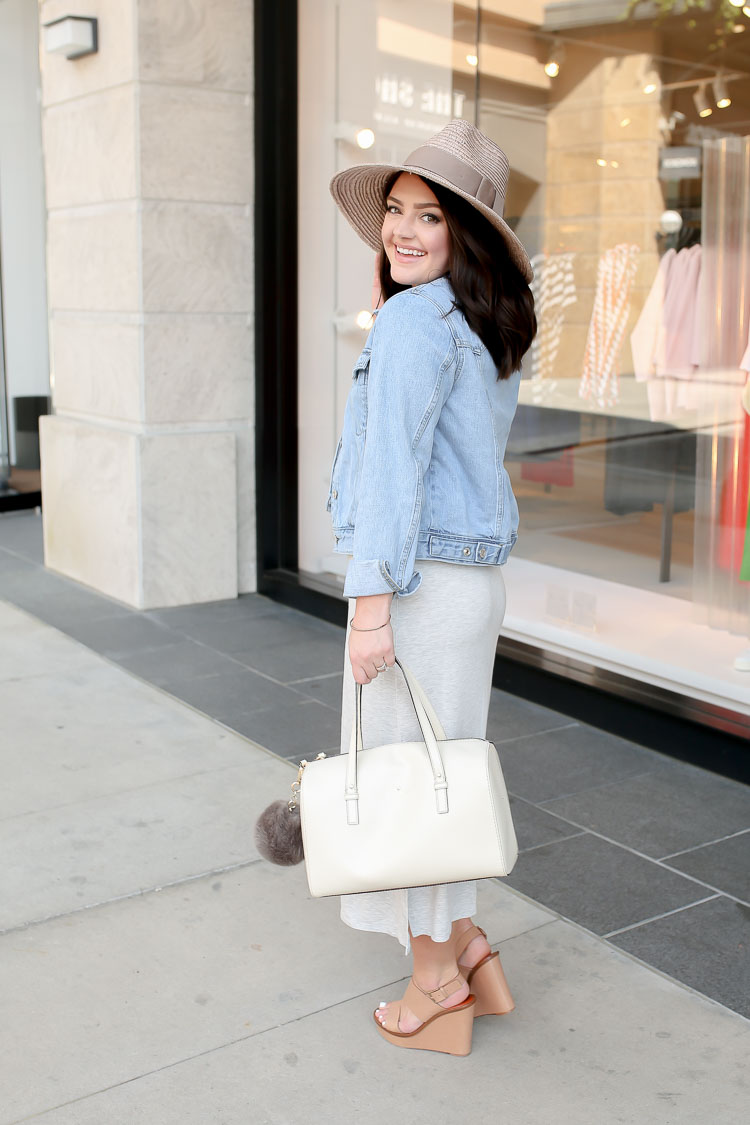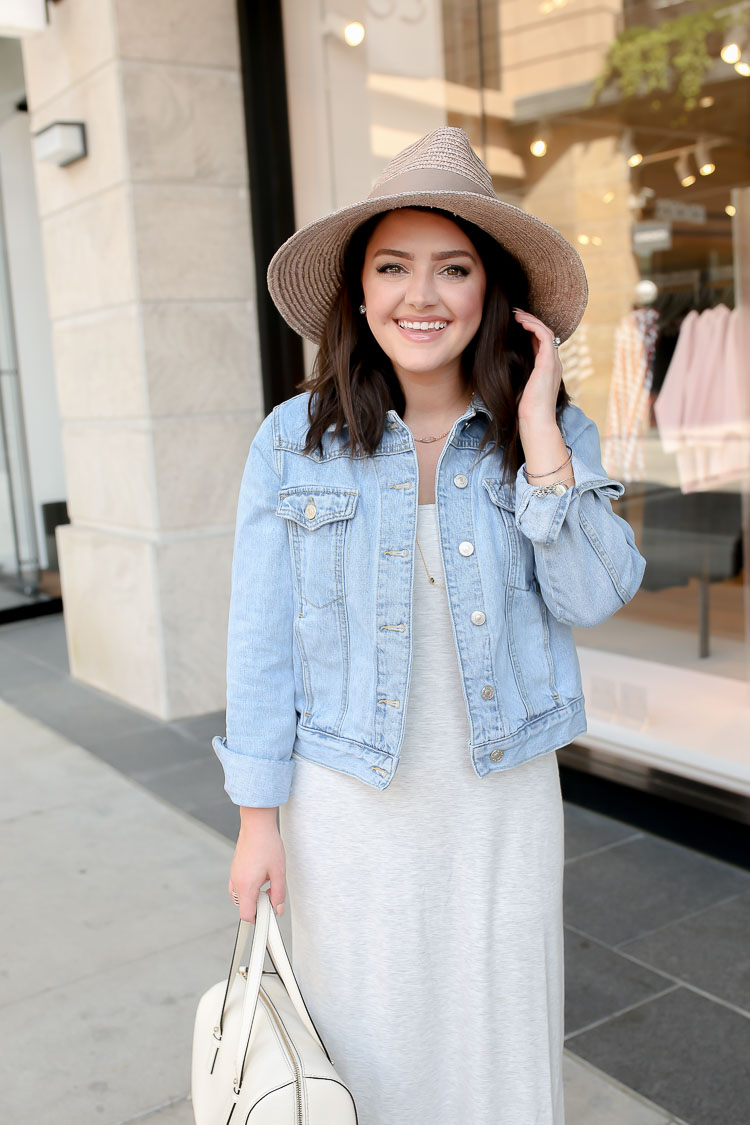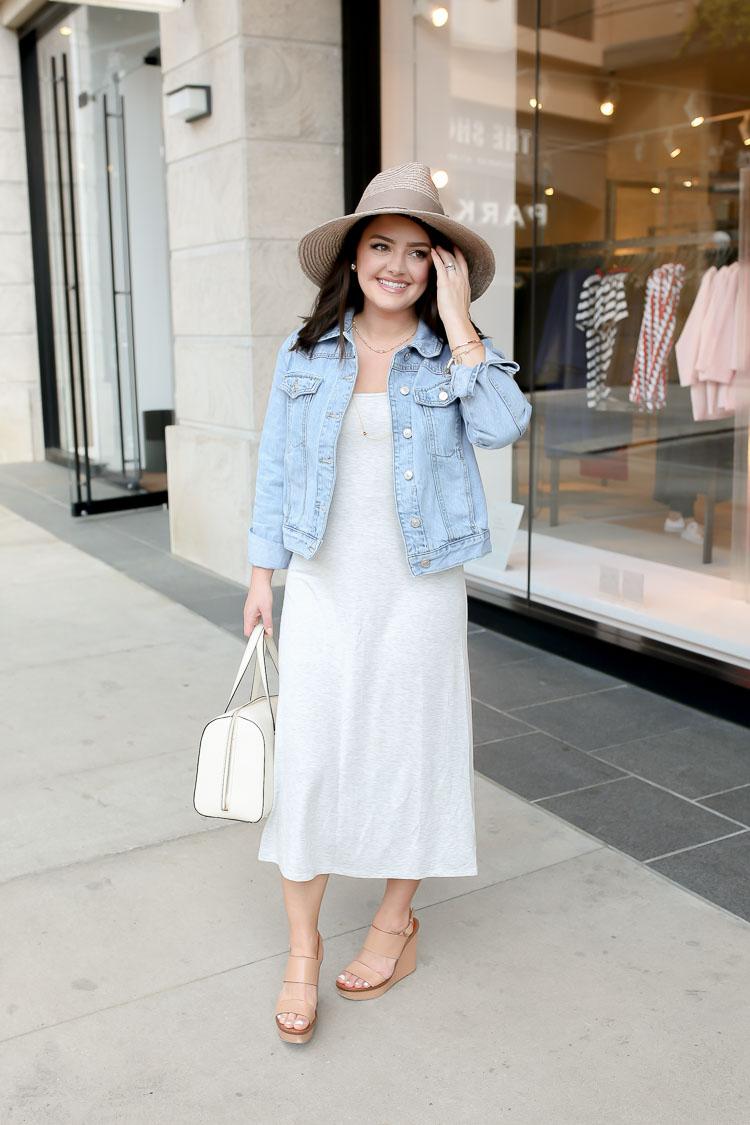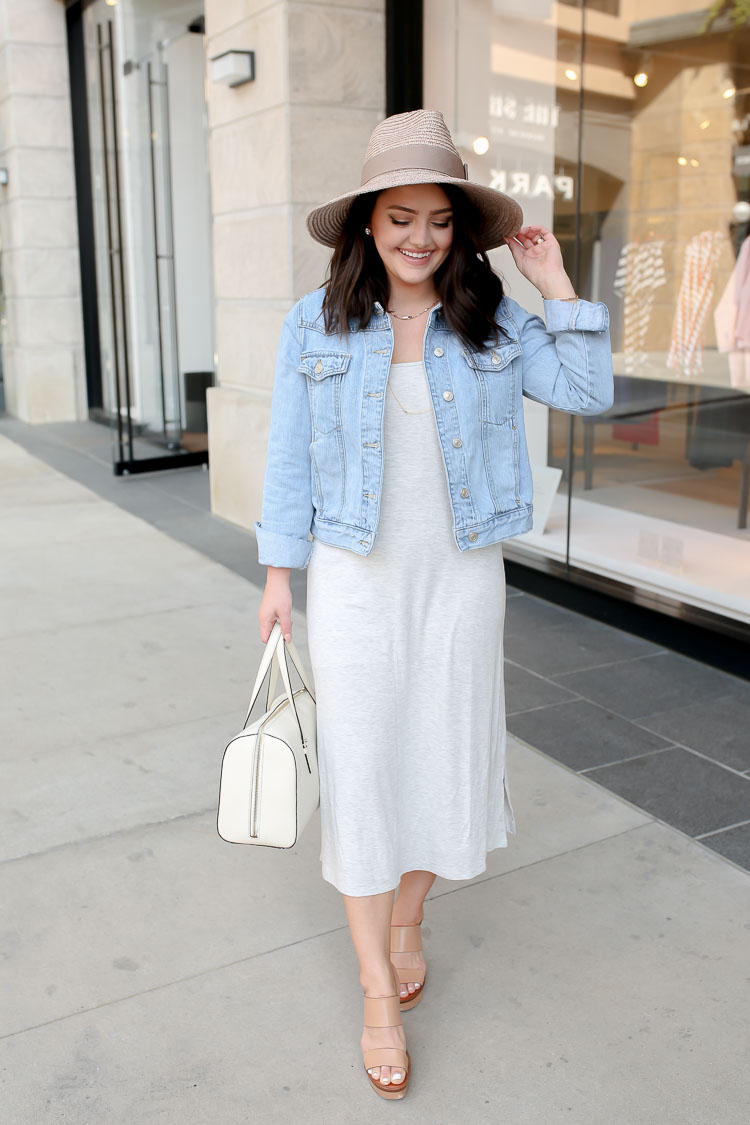 Pajamas for Days
I picked up this adorable midi a few weeks ago. I ran to Target (and what felt like a billion other places) in a rush the day before Easter, searching for a slip to wear under my white midi dress. I didn't want shape wear; I simply wanted an extra layer so that you didn't see my undies through my white dress in the light. I found nothing but cheap and ugly slips with lace hems. After hours of searching, I spotted this night gown/chemise at Target and, although it wasn't perfect, it was the best I'd seen so I grabbed it up and headed to the checkout. My poor sweetie had been being so patient running from store to store with me and I didn't want to make him wait any longer. To be honest, I didn't want to wait any longer.
When I got home, I tried it on under the white dress. It was okay. Not great. Definitely not perfect. A little too long, but could work. But then I took the white dress off and caught a glimpse of the would-be-slip in the mirror and it hit me. I could probably get away with wearing this in public. So I did. And I do. And I'm not ashamed one bit. I mean, if it's okay to wear pajama-style shirts that legit look like pjs (love this trend, btw), I think I can get away with wearing a dress that is pajamas but doesn't really look like. It's 2017, guys. Wear whatever you want.
I paired this dress with my favorite Topshop denim jacket (the one I'm wearing is old, but they have almost the exact one in a more fitted version), classic tan wedges (from a couple years ago, check below for the wedges I'm loving right now), and my wear-with-everything straw hat. I love that this look is comfortable and neutral, but still looks hecka put-together for brunch with your babes or a day of errands. This dress is the most comfortable thing ever (as it should be) and looks pretty chic if I do say so myself. It also comes in tons of colors and is a pretty flattering midi length on me (I'm 5′-ish for reference). Add a floral scarf around your neck or to your bag to add a little pop of color to this look.
Side note: I didn't even end up wearing the white dress for Easter. I wore jeans and a beautiful white blouse with embroidery. Maybe it was just meant to be that I'd end up with this dress.
Other side note: I've gotten lots of compliments on this dress. I don't think anyone can tell that I'm wearing my nightgown in public. So if you've wondered how to wear pajamas in public and still look chic, you're welcome.
---
Shop the Post
Pajama Chemise (worn as Midi Dress) | Denim Jacket | Wedges (sold out, love these espadrille wedges) | Bag (similar) | Hat
---
Thanks so much for reading!
xo,
Mae