Thank you to Secret for sponsoring today's post!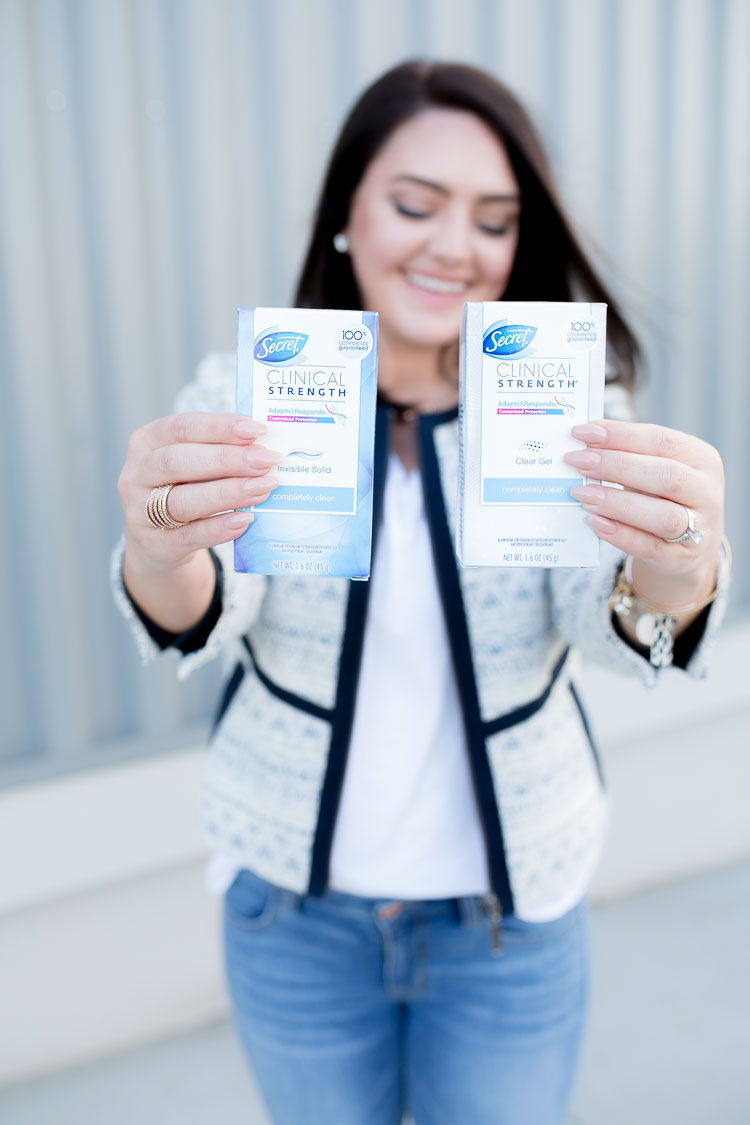 Happy Monday, friends! Hope you had a wonderful weekend. N and I had a wonderful and relaxing weekend. Yesterday was a beautiful and rainy day and I took the longest nap of my life. Even though it was a little cool yesterday, the weather has been beautiful lately. It's already getting pretty hot during the days, actually, and it lookings like it's shaping up to be another very hot summer in Atlanta.
I sort of hate it when people call Atlanta "Hotlanta" (like, at every Atlanta concert I've ever been to) but I guess they aren't really wrong. It's hot here. We know that. This time of year, it's not uncommon for the days to begin as beautiful and cool spring days, only for it to heat up to the mid-80s during the day.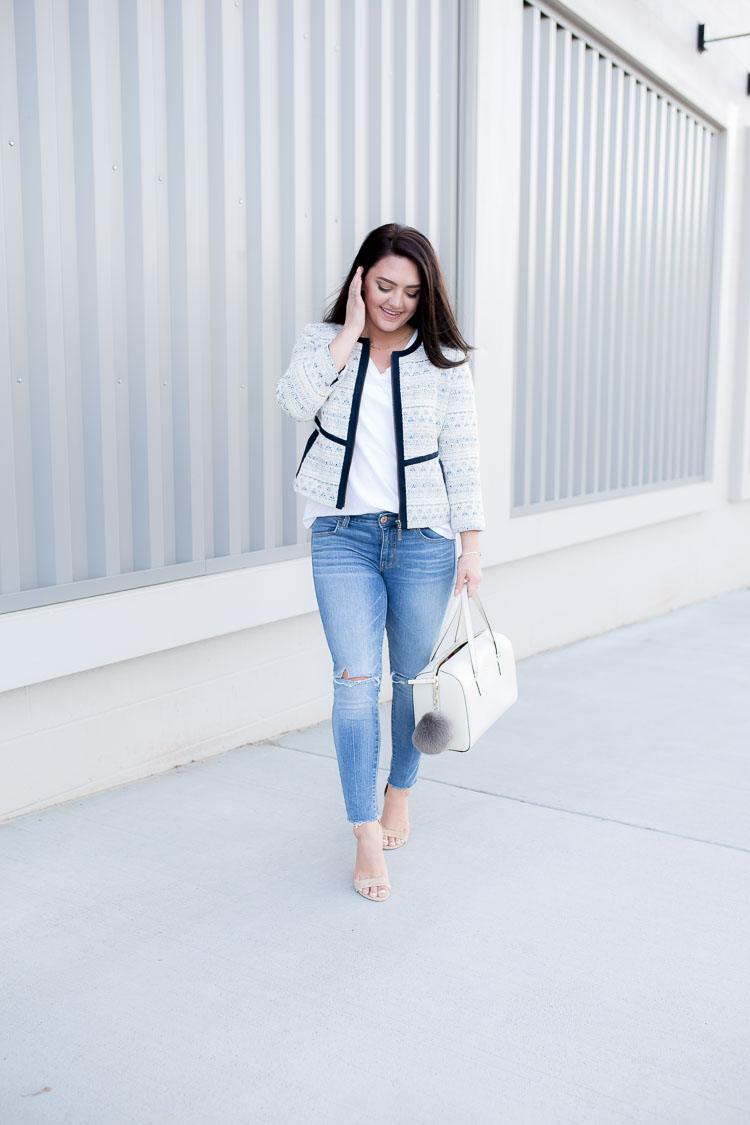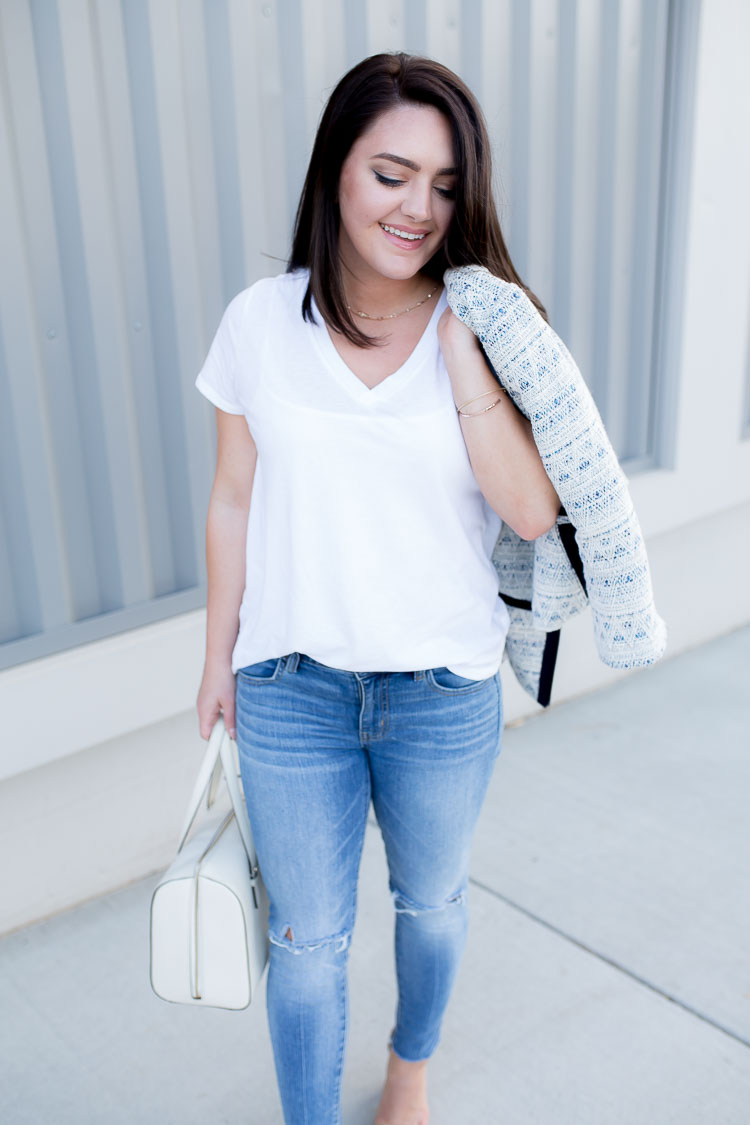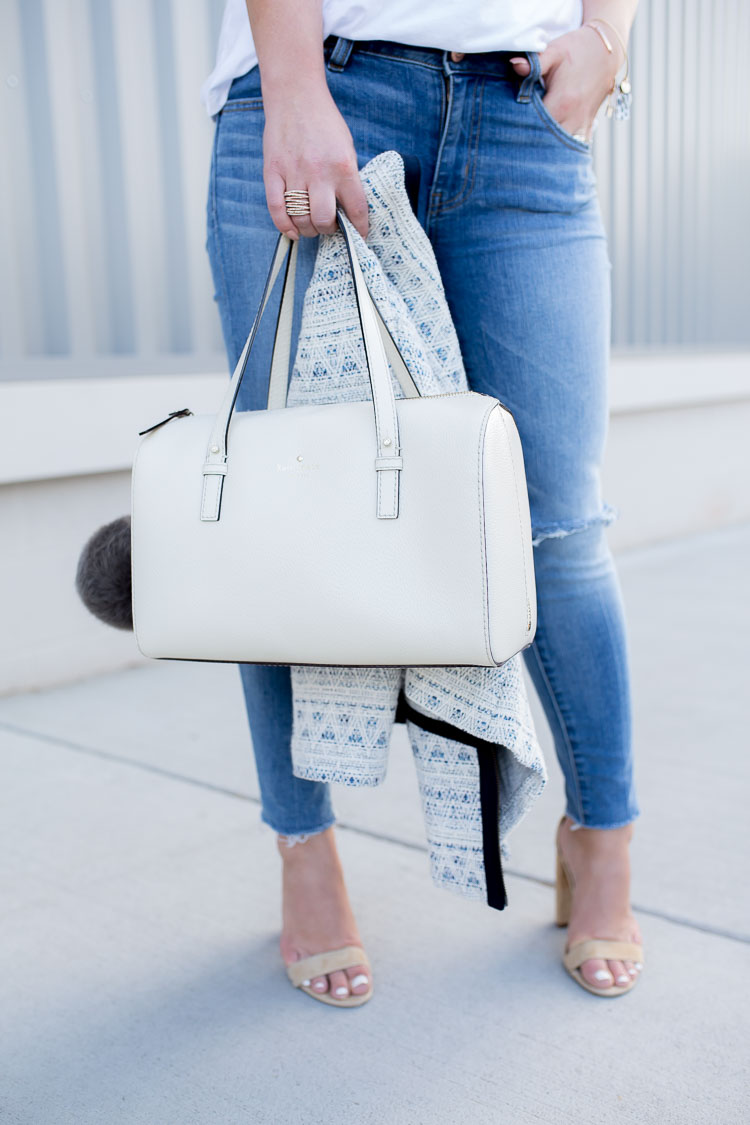 Hot to Not be a Hot Mess
This might be a silly title, but this is an actual thing I have wondered in the past. As the weather heats up, it becomes increasingly difficult to look put together sun up to sun down. I'm admittedly a little bit of a hot mess at times. Or, at least, I used to be. When it's a million degrees outside, my chances of being a hot mess multiply. I sweat easily and the more I think about the fact that I'm sweating, the worse it gets. Over the past few years, however, I've figured out a couple tricks I can use to reduce or eliminate the hot messery. Whether you're sitting in an office or attending an outdoor event, these tips will go a long way in helping you stay put together.
1. Dress in Layers
These spring days are tricky. You wake up in the morning and it's chilly outside. You reach for a jacket. By midday, though, it's hotter than blazes and just the thought of wearing that blazer outside makes you sweat. So dress in layers. I hate showing my arms, so I always wear a t-shirt or something with sleeves under my blazers and jackets. That way, if it's too hot come lunchtime, I can just carry my jacket or leave it in the car.
2. Set your Makeup
This is probably my most essential step and I used to overlook it often. There's nothing worse, in my opinion, than sweating my makeup off by the end of the day. I have a lot of redness in my skin naturally. So when my makeup starts coming off, my redness shows through. Not my favorite look. Now setting my makeup is just a part of my routine that I never skip. Even on the hottest (and sweatiest) of days, I'm shocked that my makeup pretty much always stays in tact.
3. Carry an Emergency Makeup kit
I always carry a small cosmetics bag in my purse or in my car. Whether I'm headed to an event, to shop, or to a meeting, I keep a few things on hand for quick fixes. I always carry a powder, a powder brush, mascara, blotting papers, deodorant, and whatever lip product I'm wearing that day. That's really all I ever need.
Lately, I've been using Secret's Clinical Strength deodorant in clear gel and invisible solid. I love the "completely clean' scent because it makes me feel (and smell) so fresh. Plus, Secret's Clinical Strength Collection provides 2x the sweat protection vs. an ordinary antiperspirant, making fashion sacrifices a thing of the past. No fear of taking off that jacket to reveal sweat stains.
Quick tip: If I don't have blotting papers, I'll grab a paper towel and throw it in my bag. When sweat beads start to form on my forehead, a little dab dab and I'm good to go! Yes, I really do this.
---
How do you make sure you don't look a hot mess? Have any tips you'd like to share?
Thanks for reading!
Xo, Mae