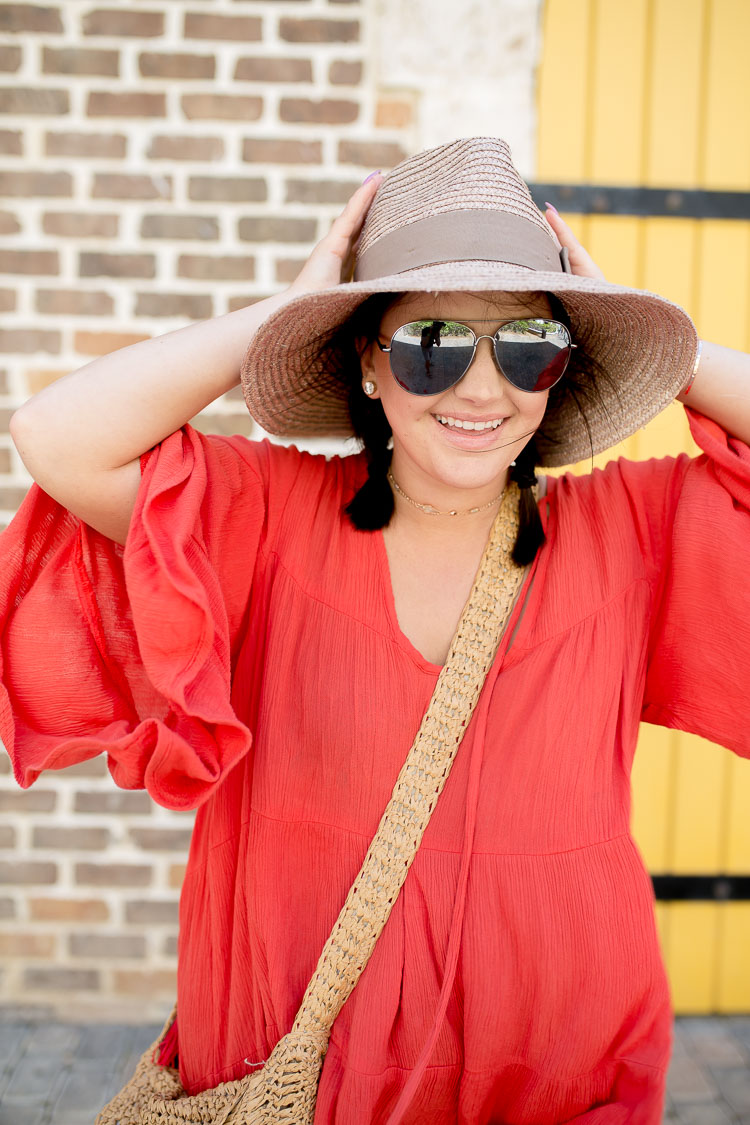 Happy Tuesday, loves! Today's look is what I wore for a day in Jamaica a few weeks ago. It was one of the windiest days I have ever experienced (hence the crazy hair) so I'm sure it was quite comical watching N and I try to get photos. I literally had to lean into the wind to keep from falling over. Keep reading for outfit details and more about our day in Jamaica.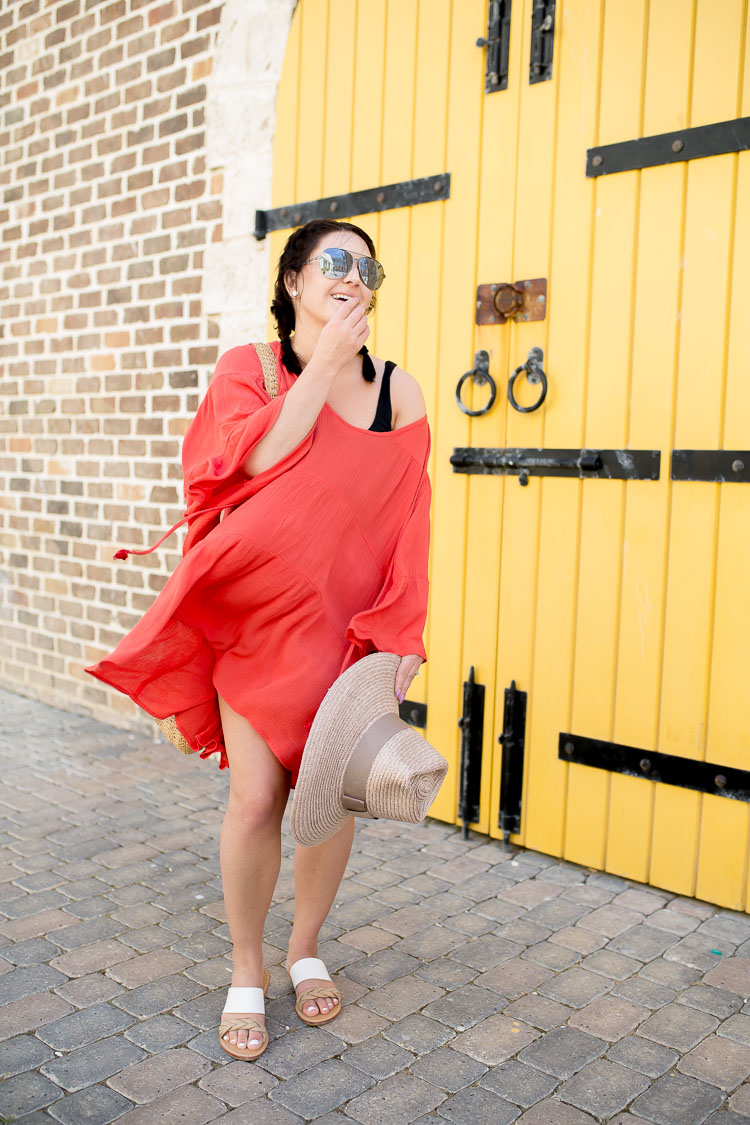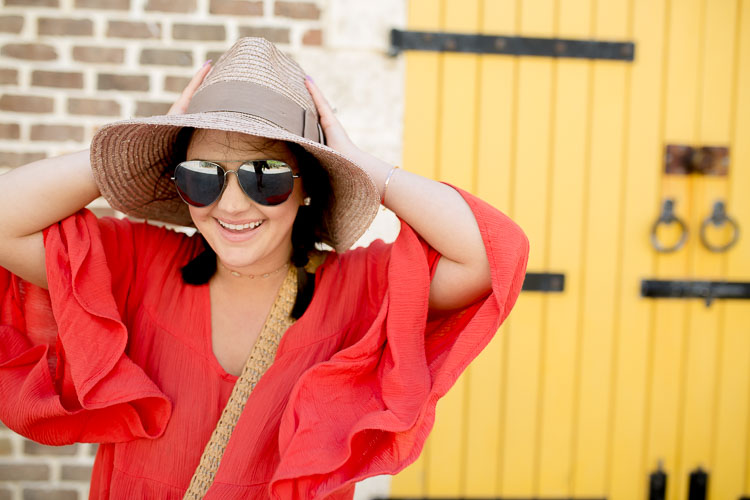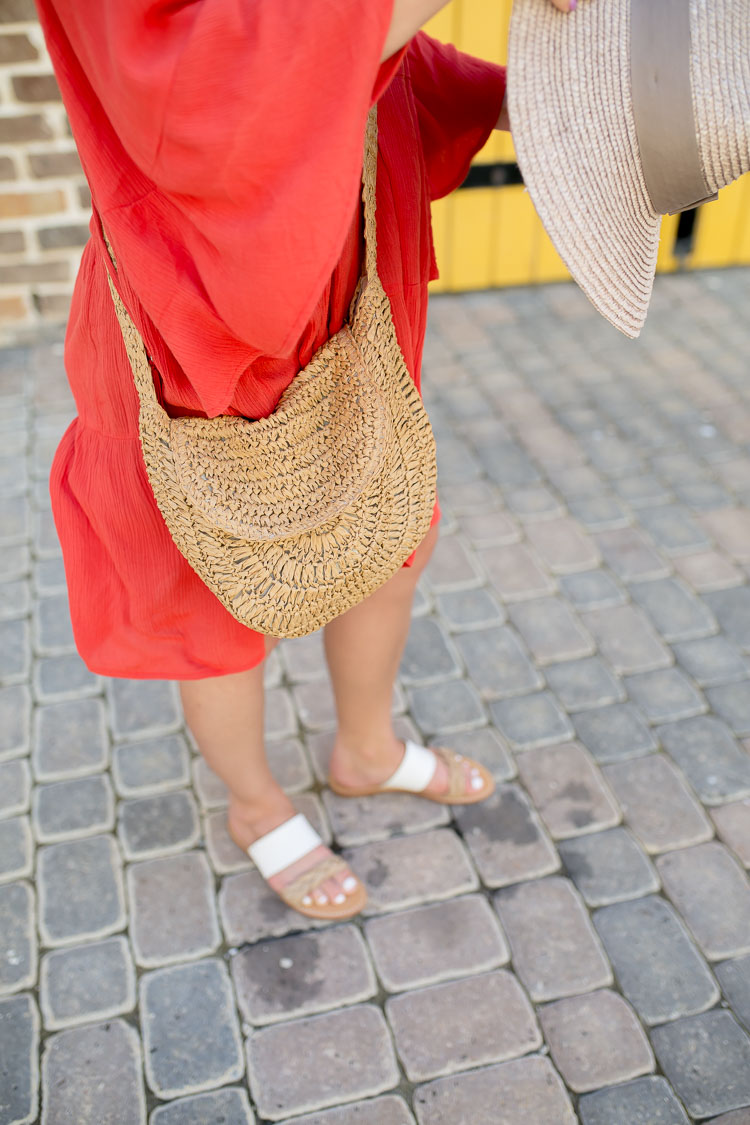 A Day in Jamaica
Well, I'm finally starting to feel healthy this week and I know it's going to be a great week (I'm not counting yesterday).
If you recall, N and I went on a cruise a few weeks ago. It was a 5 night cruise and we were supposed to port in Haiti and Jamaica, but our ship missed it's Haiti port so we only made it to Jamaica. Needless to say, we were getting pretty stir crazy by day 4, our day in Jamaica. We had originally planned to just explore Jamaica on our own. When we got to Jamaica in the morning, Nick and I had no idea what we were going to do that day but since we had missed our port in Haiti, we decided we should do an excursion. Nick ran down to the excursion counter first thing in the morning and booked us for a morning of kayaking at Rois Lagoon. After he booked, we had less than 30 minutes to get to our zone to check in, so he ran up to the room to grab me and run off the ship. I was dressed for a beach day because I didn't know what we were doing, but this look ended up being pretty perfect for kayaking.
The wind was out of control as I said, so I didn't get to wear the hat. Under less windy circumstances, though, it would have been perfect. I'm a hat person anytime there is sun because I want to protect my face.
This gauze-y swim coverup was amazing because it dried super fast once we were out of the water and I felt good being covered and comfortable. After our morning of kayaking, our tour took us to Blue Waters Beach Club for lunch and a little beach time. It was incredibly crowded on the beach and so N and I grabbed a couple bites to eat, stood in line for a drink, then headed back to the ship.
Overall, we had an awesome day in Jamaica. Highlights for us were kayaking and seeing wildlife. We can't wait to go back some day!
Side note: I totally forgot to get pictures of my swimsuit, but I brought this Mara Hoffman swimsuit with me and got so many compliments every time I wore it. It's a pricey piece, but it was so comfortable and flattering. Plus, it's a classic piece that can be worn for seasons to come. I highly recommend it!
---
Shop the Post
Red Coverup | Straw Saddle Bag | Brixton Joanna Hat (wearing 'Champagne' color) | Quay Aviators | Soludos Sandals | Mara Hoffman Swimsuit
---
Thanks for visiting!
xo,
Mae