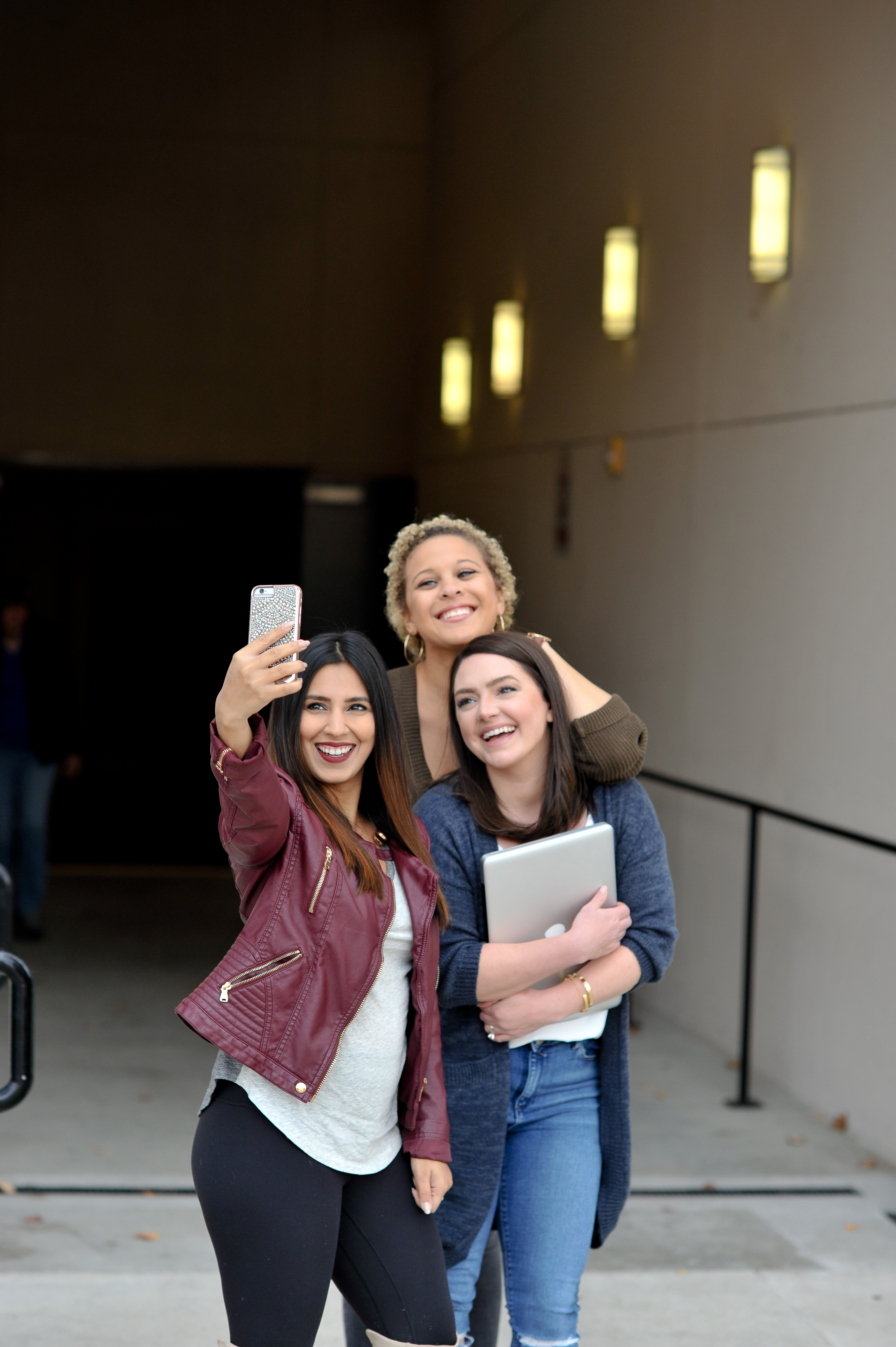 Happy Friday, babes! We're back with volume THIRTEEN of #REALationshipGoals and this week we are tackling another reader question, this time regarding sharing and sacrifice in a relationship.
Reader question: What makes you happier in a relationship, sharing or sacrificing?
Every relationship requires a certain amount of give and take, so we're sharing how we handle each in our respective relationships. To break this question out, we've divided it into three parts: 1) sharing (right here on my blog), 2) sacrifice (on Lauren's blog), and 3) how to find balance between the two (Sabrina's blog).
Starting next week, we'll be mixing things up again so make sure you come back and check it out. If you're enjoying this series, make sure you let us know what format you like the most. And, as always, submit your questions via email, socials, or the comments section below.
To get started, we're talking about what role sharing plays in our relationships. Don't forget to get the rest of the story over at both Lauren's and Sabrina's.
Sharing. How does giving or sharing (whether it's time, resources or material objects) play a role in your relationship?
Nick and I have never been very big on material gifts. Don't get me wrong, I LOVE giving and receiving gifts and so does he and we do so in moderation. But since we got married, we've been really focused on saving and building wealth, so we kinda have an unspoken rule that we don't spend money on one another very often. Because of this, we are both big on giving and sharing time and effort. We share almost everything: finances, household responsibility, time, and more. As such, I'd say giving and sharing play a HUGE role in our lives. For example, we try to share household responsibilities as equally as possible. We both have things we are better at so we do different things, but we both take responsibility for our shared life and home. It's also very important to both of us that we give our time to one another. We both have our own lives and identities, but we spend most of our free time together. This has never been an obligation or a chore. Rather, it's a (maybe subconscious) choice that we have made. It's sort of defined our relationship from the beginning and I am so grateful for that. The act of sharing our time with one another has led to so many incredible shared experiences over the past 11+ years.
This is going to sound so corny – but I seriously love giving gifts in a relationship. I'm such a romantic at heart and love doing things for B that I know will make him feel good inside or feel appreciated. I definitely get this from my parents. They've been together for over 30 years and I grew up seeing all of the little things they did for each other. This definitely comes into play in my relationship with Brandon. Whether it's cleaning his place as a surprise while he's at work or leaving a congrats-on-the-new-accomplishment present on his front door, I love finding fun & small ways to show him that I'm thinking about him. And he does the same. He's probably a little bit less of a romantic than I am (and that's okay!) but he's really good about showing me he appreciates the little things too. And when he decides to play up the romance…let's just say he does not disappoint. I like that we both put in a little effort to show the other how much they mean to each other and that includes everything from a fun material gift to coming up with new ways to spend time together. I think what helps keep us both on track is that we both think it's super important to "give" all of yourself, good or bad, within every aspect of our relationship – it just works for us!
I've always felt an enormous amount of pressure when it comes to giving gifts. I like to think of myself as a good gift-giver and to me that means finding a gift that the recipient wouldn't buy for themselves. For Christmas or birthday's I stand by that rule for other friends or family members, but when it comes to my man it's all about time & experiences. We both value the amount of time that we spend together in our relationships and try to "treat" ourselves with travel or adventures together. There is always a balance, but when push comes to shove – we both opt to share.
---
Thanks so much for visiting! Don't forget to submit your questions <3
xo, Mae