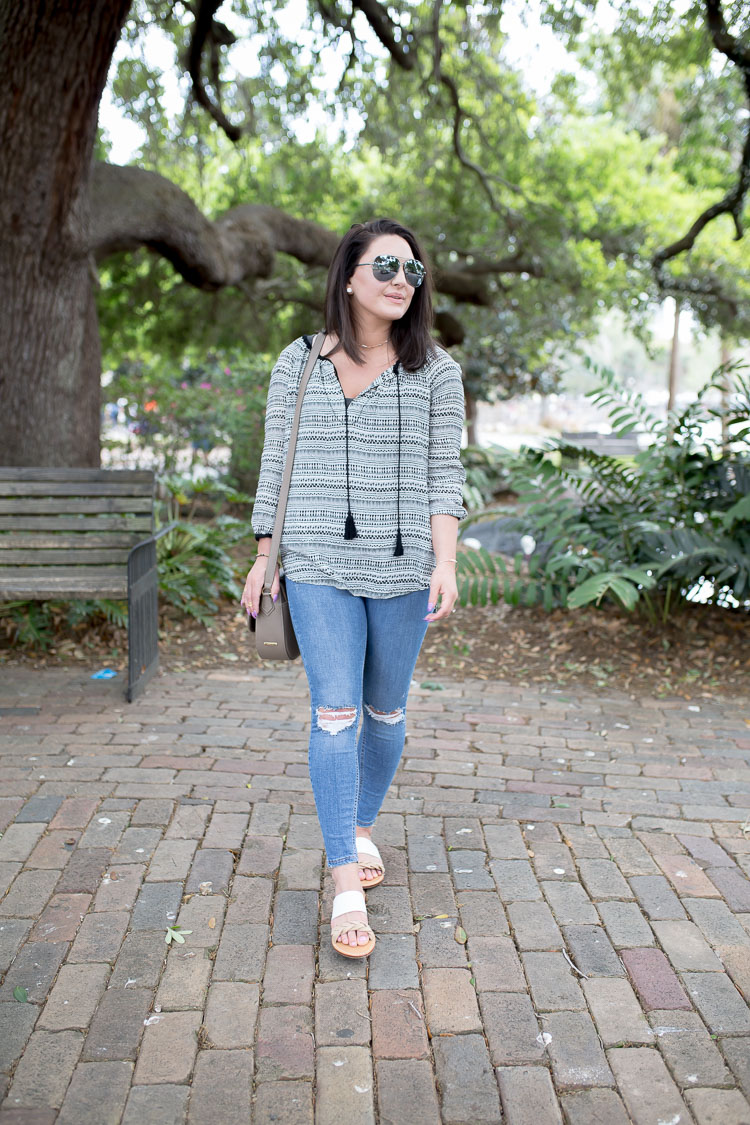 If you follow me on Instagram, you might have seen that N and I went to Florida a few days early in advance of our cruise a couple weekends ago. We went to school in Central Florida and have family and friends in the area. In fact, my best friend and her husband live in FL so N and I went and stayed with them for a couple nights before the cruise. I'm so glad we were able to because we always have a blast together.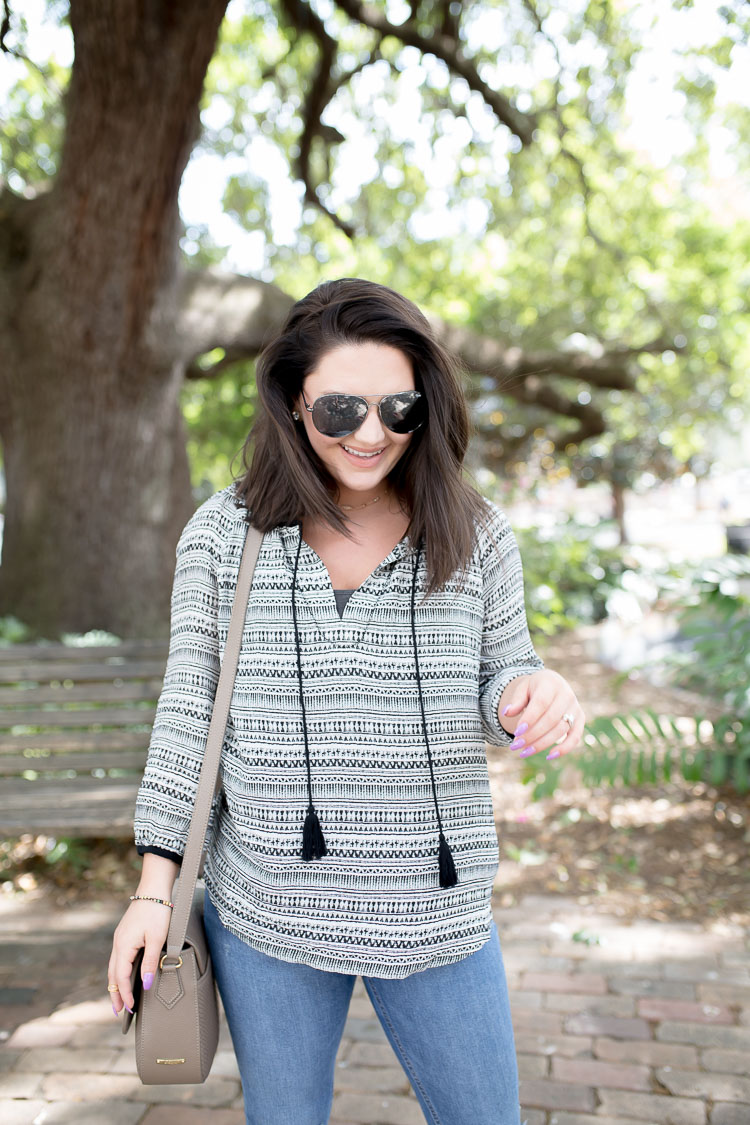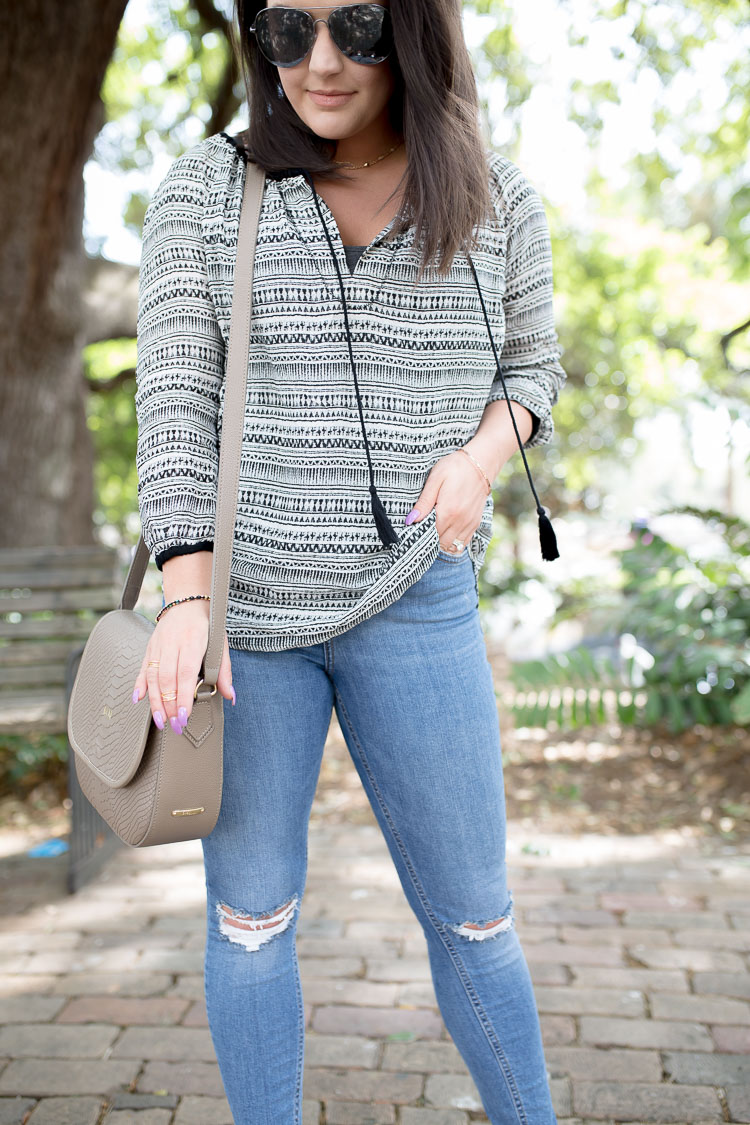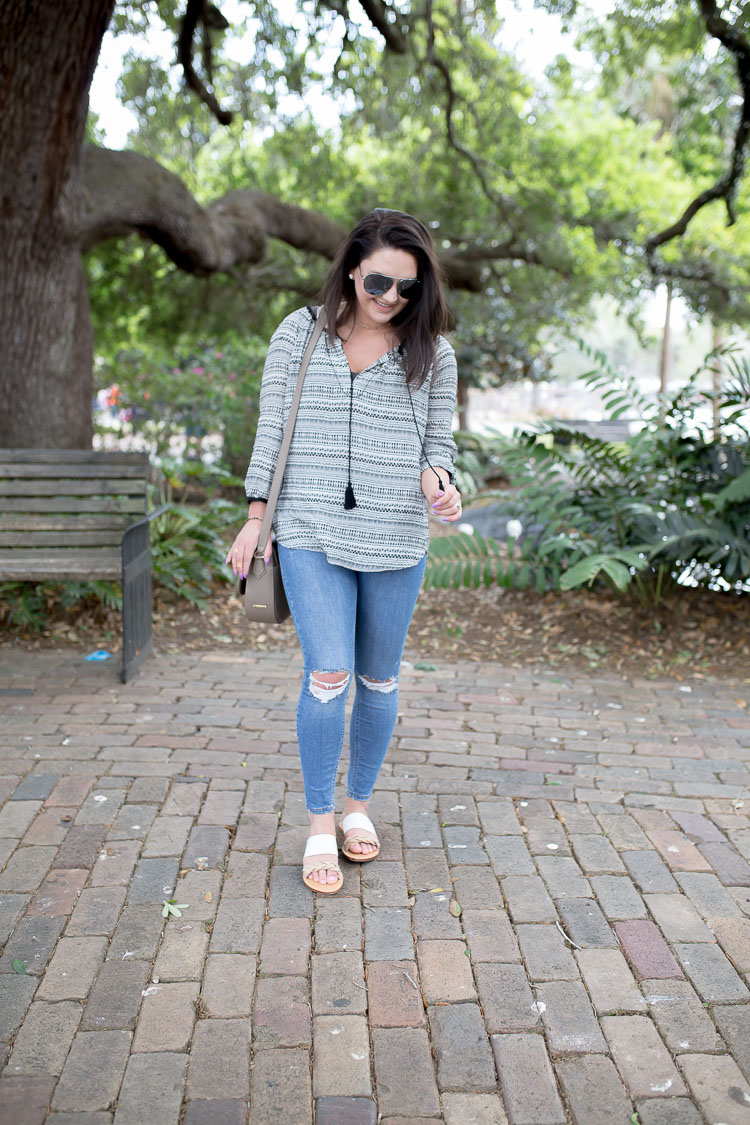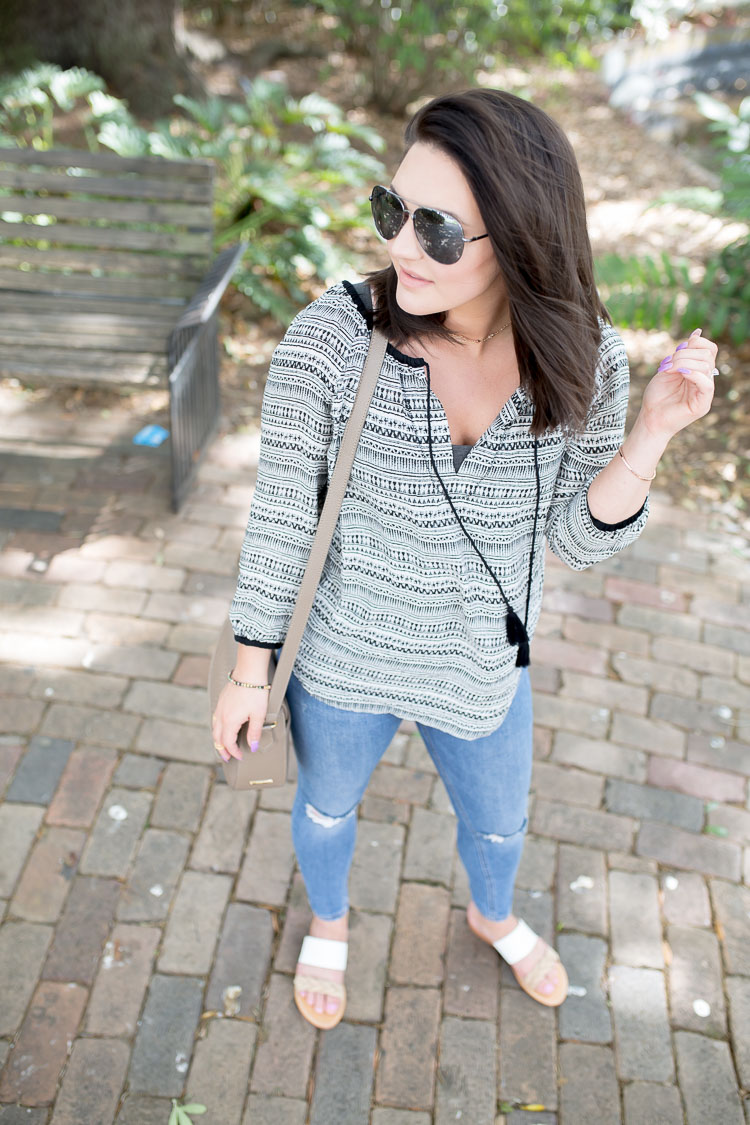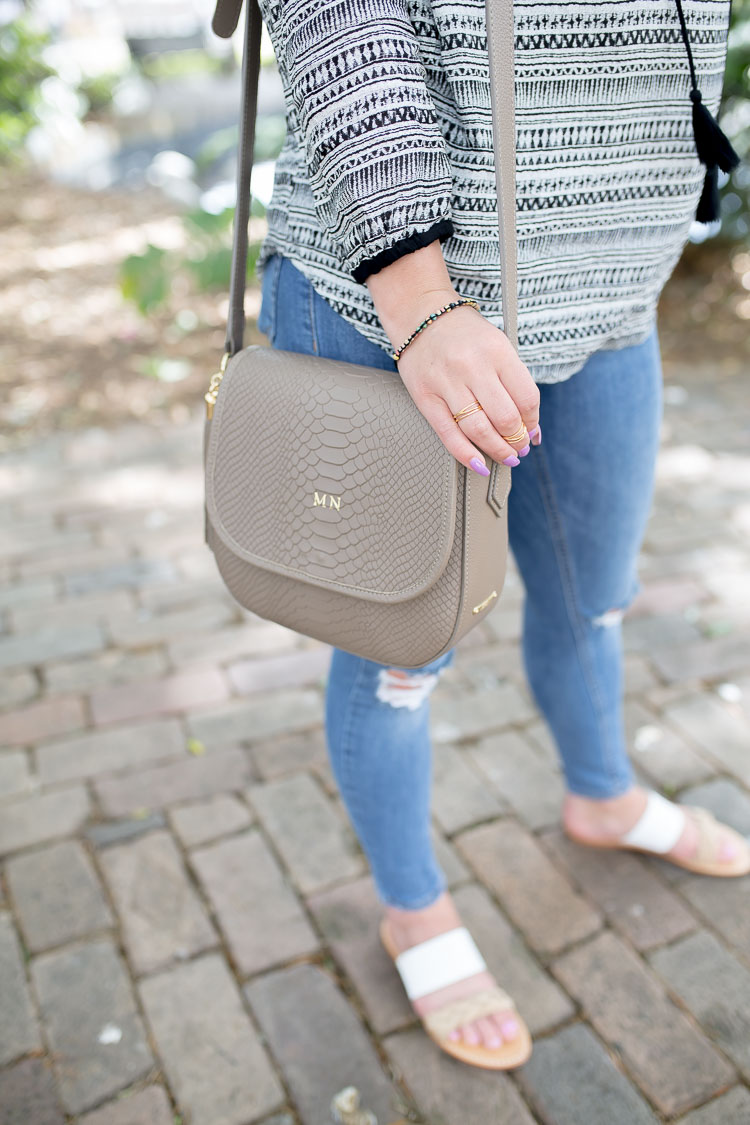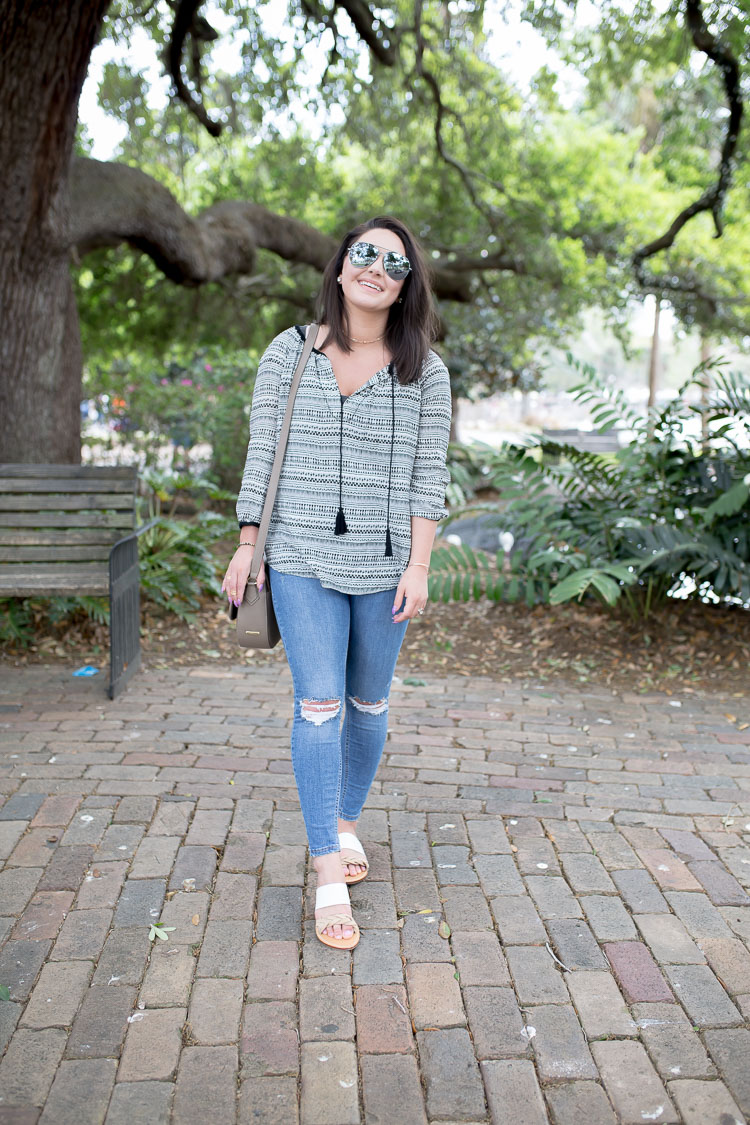 Orlando Farmers Market at Lake Eola Park
During this past trip, we spent a day at the Orlando Famers Market at Lake Eola Park. We've been there with our friends before and we have fun just walking around. There are lots of awesome vendors, but my favorite thing about going there is honestly just seeing and petting all the dogs. I'm not even kidding a little bit. It definitely makes me miss my puppy girls though.
The day we were there, the weather was absolutely amazing. I wore my favorite Topshop jeans, a long sleeve blouse, and my new Soludos sandals and was 100% comfortable. It was super windy though, so I wore my hair up most of the day and only let it down for photos.
There are plenty of food options at the farmers market, but after sampling our favorites, we hopped over to Hubbly Bubbly for some falafel. I had picked this place out during a visit a couple years ago but never made it there. Now I'm happy to say I've crossed it off my list and I'll be going back!
---
Shop the Post
Topshop Jeans | Long Sleeve Blouse | Soludos Sandals | Cross Body | Quay Sunglasses (similar)
---
I have a couple posts from the cruise and lots of outfits coming down the line. I got behind in my posting schedule last week because the internet on the ship was incredible spotty and I didn't preschedule my posts as I had planned. And this week I find myself with the flu! Eeek! Trying to get back into the swing of things but it's slow going as I'm more than a little delirious.
Thanks for visiting!
xo,
Mae