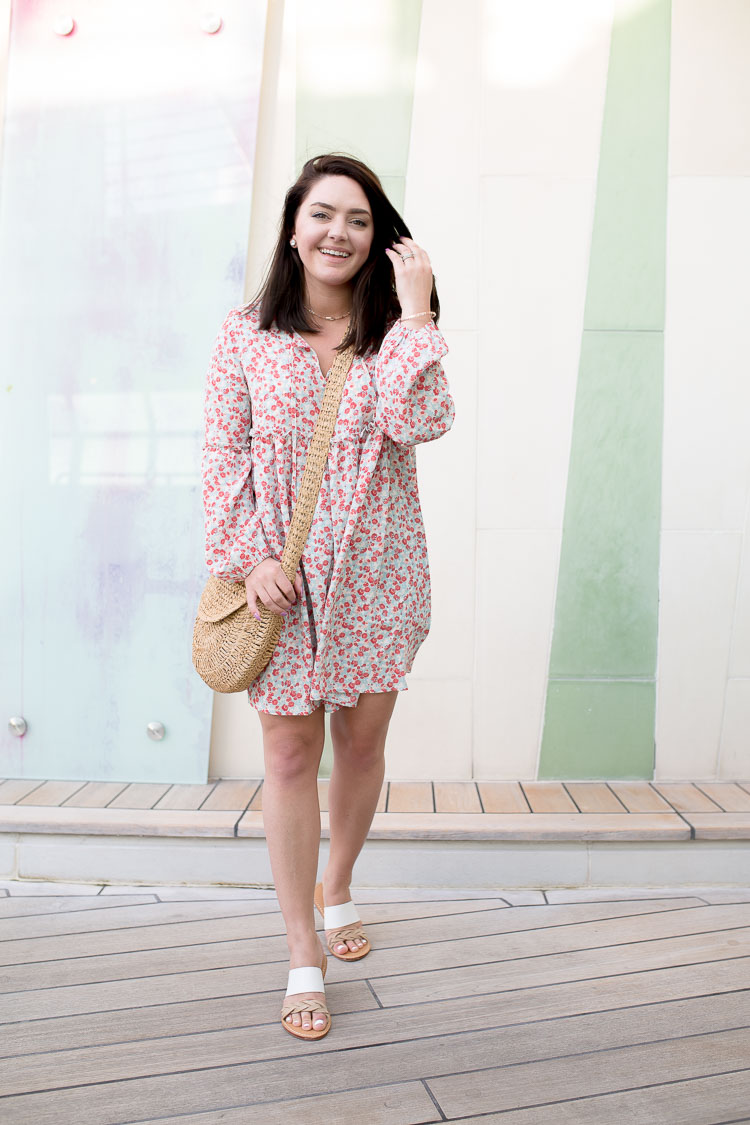 Happy Wednesday, pals! We have been having a sick week in the Nuñez household the past week. We didn't buy anything at all on our recent cruise, but we still came home with a souvenir – the flu (or some major cold). I think I'm almost over it but N is in the worst of it right now. I feel so bad for him! Anyway, just popping in to share one of my looks from our trip. We honestly didn't shoot that much because the wind conditions on the ship were out of control pretty much the whole time. But we fought the wind for this one because this adorable dress was just too good!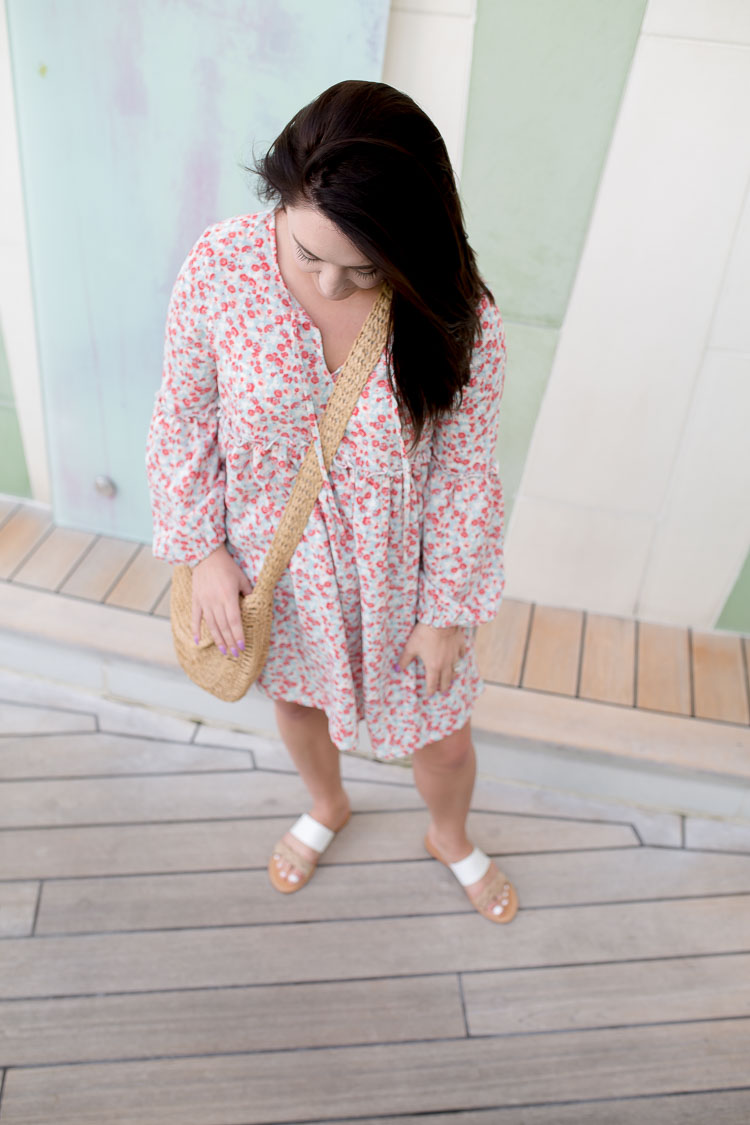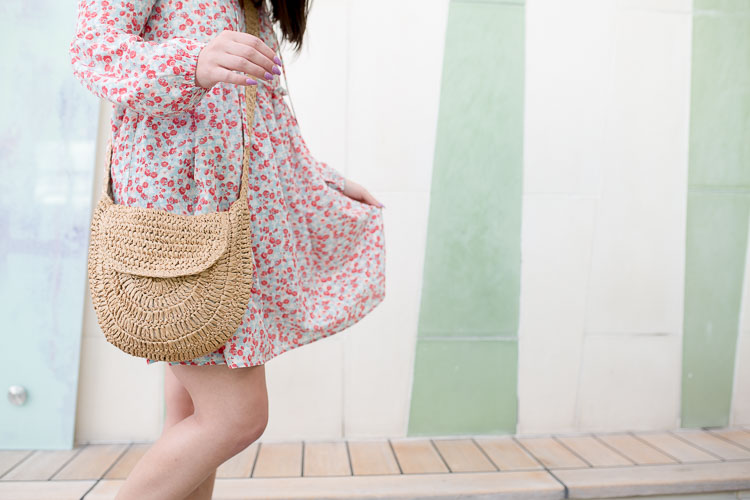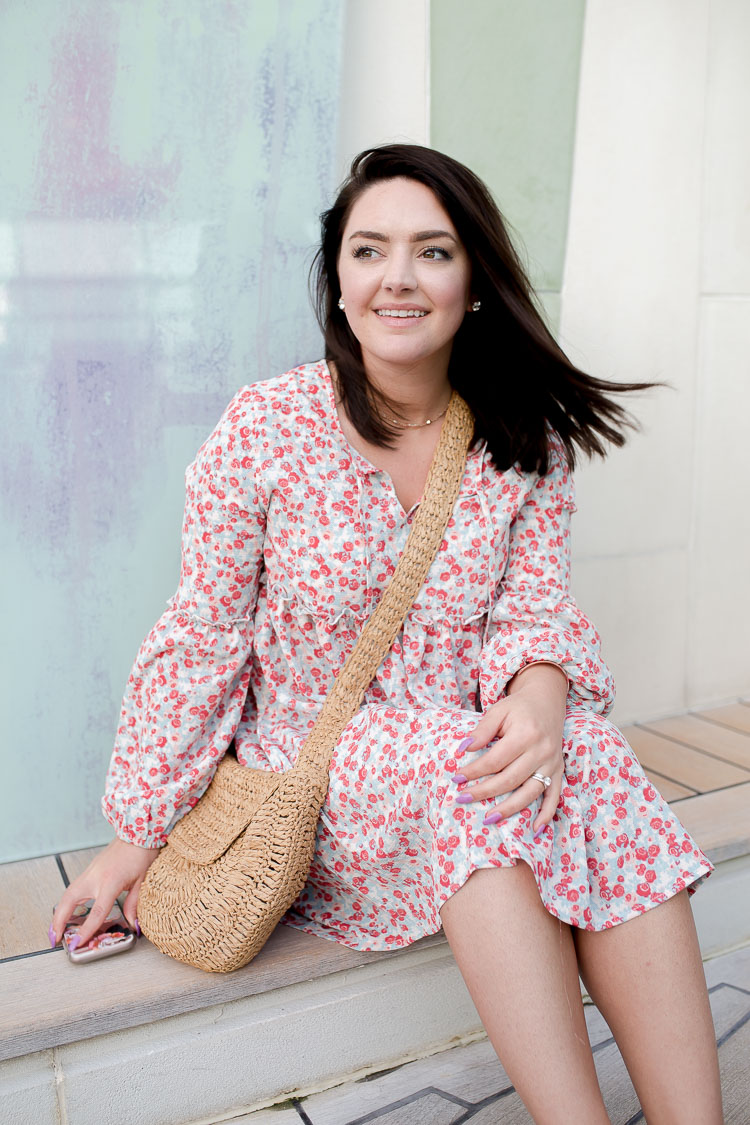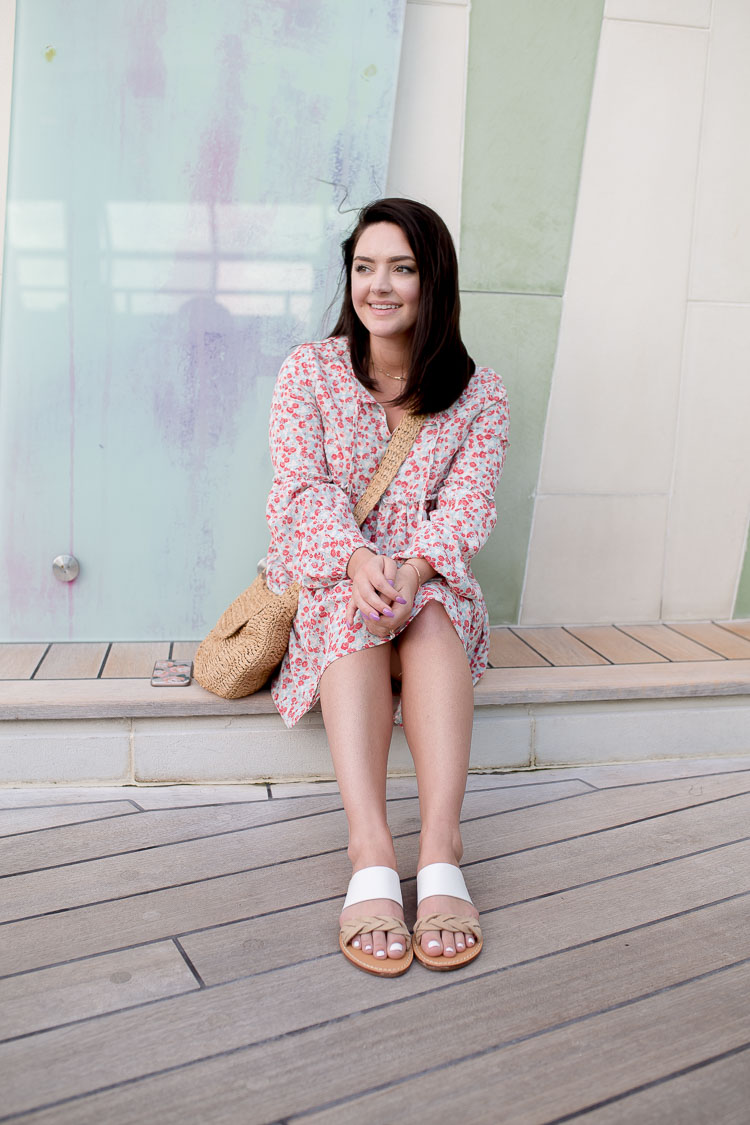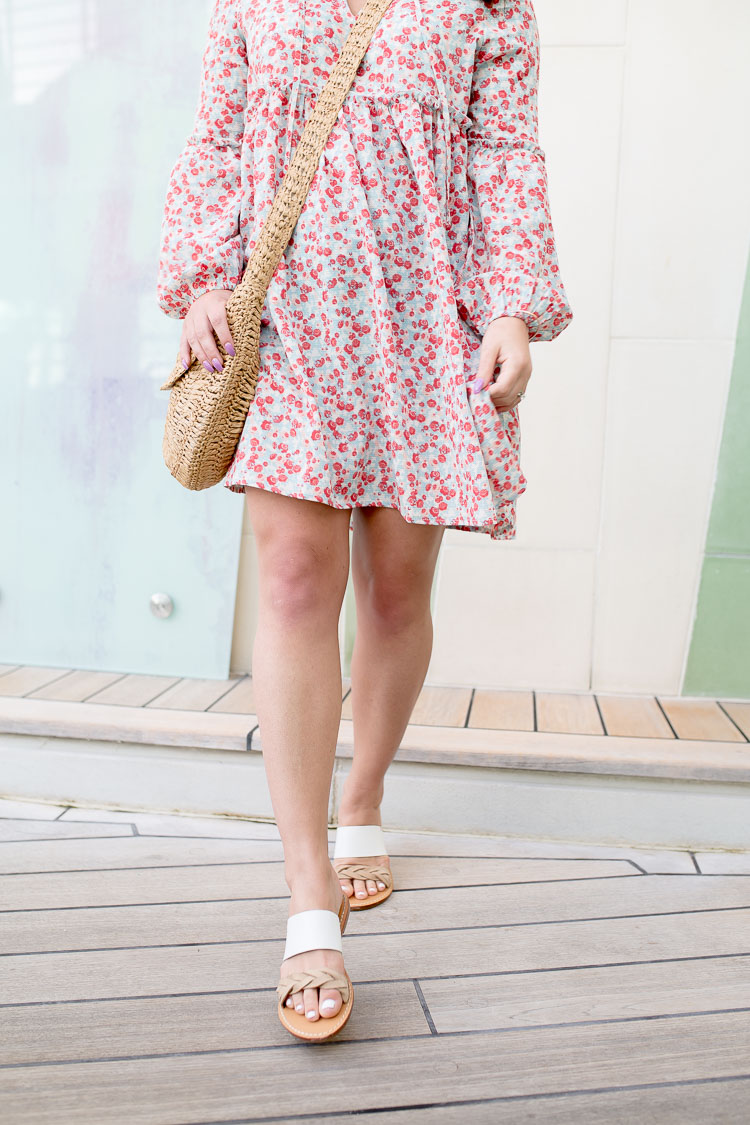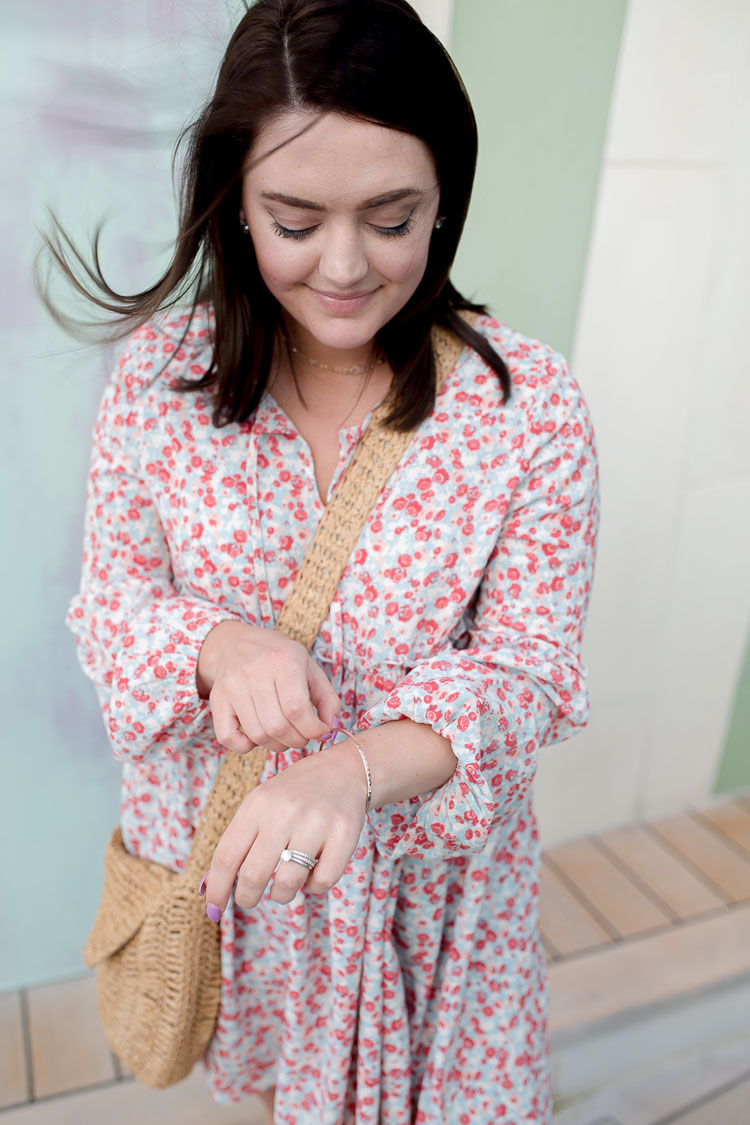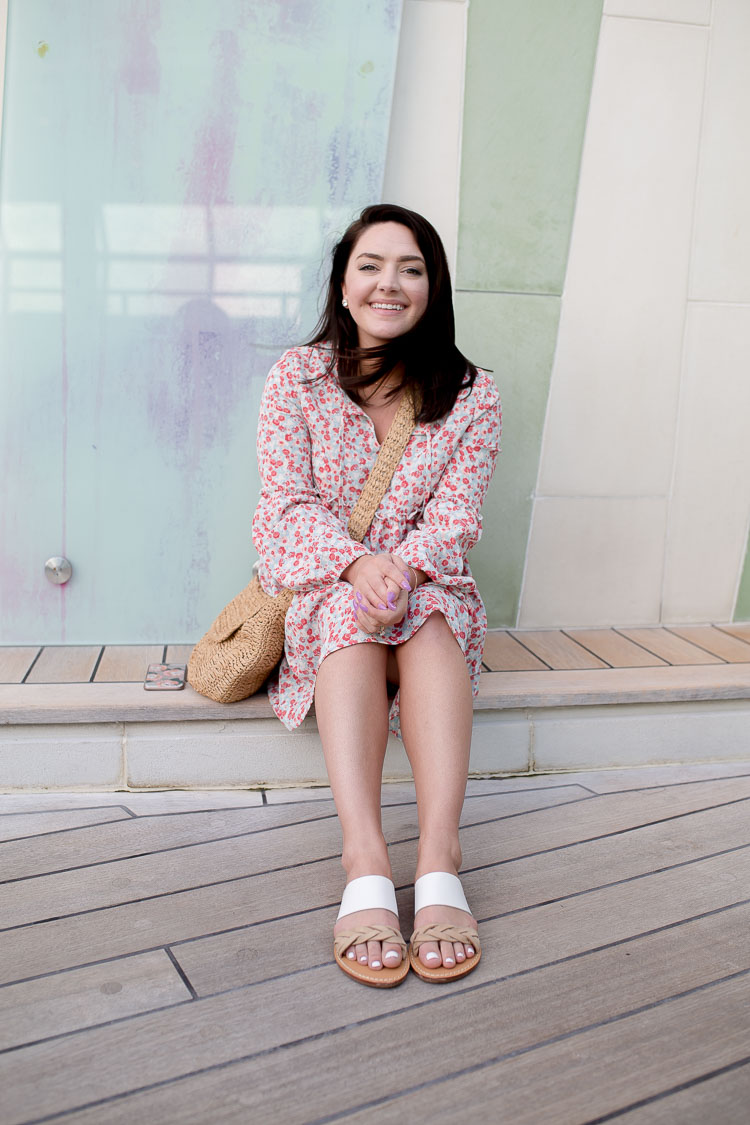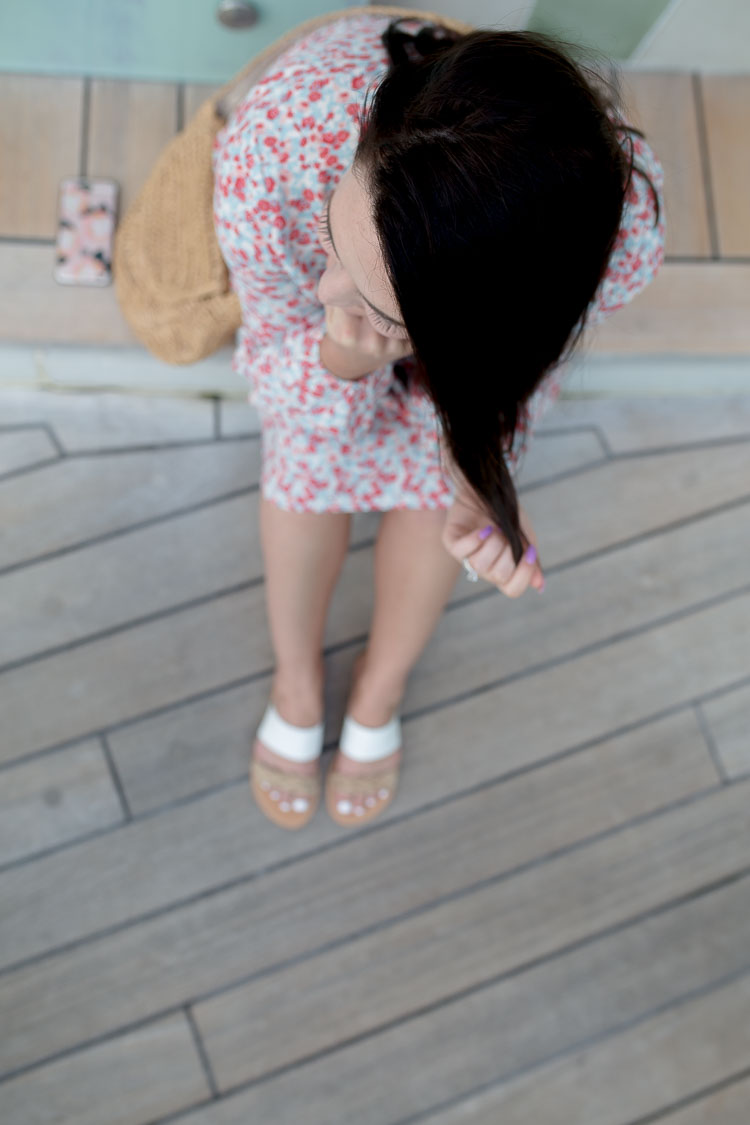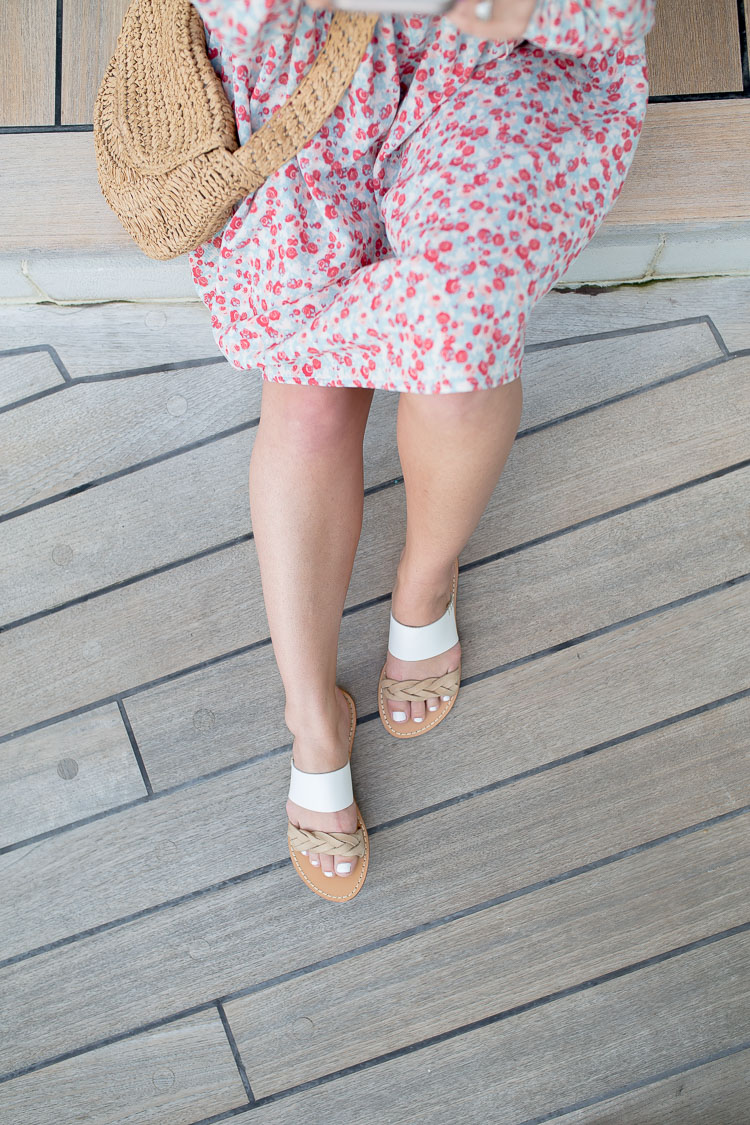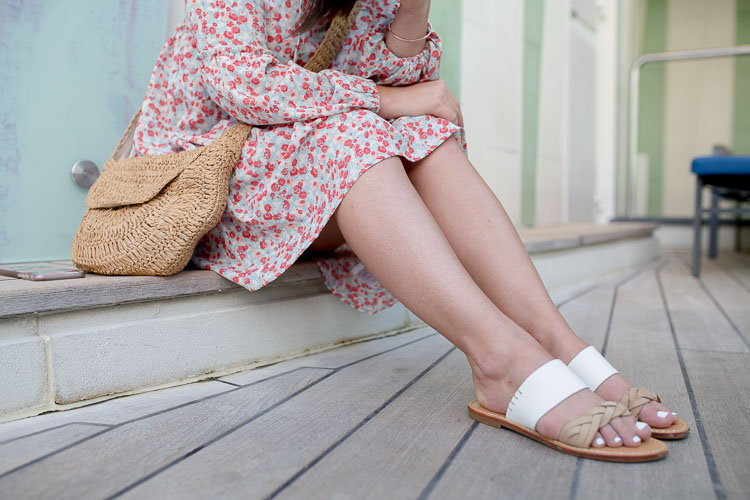 If you keep up with Mae Amor on Instagram, you probably saw that N and I went on a cruise a couple weeks ago to celebrate the nuptials of my sweet friend Christina and her now husband. We had so much fun on the trip. The wind was crazy on deck most of the time and we missed our port in Haiti due to a medical emergency on board, but he had so much fun hanging out with friends and making new ones.
The only downside is that we came home with some sort of illness. We both had flulike symptoms followed by a serious cold. After I started to feel a little better, a nasty cough remained. I'm finally starting to feel better but Nick is feeling awful. Poor guy! I was seriously hoping he'd get away without getting sick.
Anyway, hope you're thoroughly enjoying the first few days of spring! We're so excited for longer days and more light to run and shoot! Now if we could just get healthy!
For our trip, I packed several little dresses and this one was an instant favorite! I absolutely love the babydoll fit and I got so many compliments the day I wore it. I think it's the perfect spring dress and I plan to wear it A LOT more this year.
---
Shop the Post
Floral Babydoll Dress | Braided Flat Sandals | Straw Saddle Bag | Necklace | Cuff
---
Thanks so much for visiting!
xo,
Mae