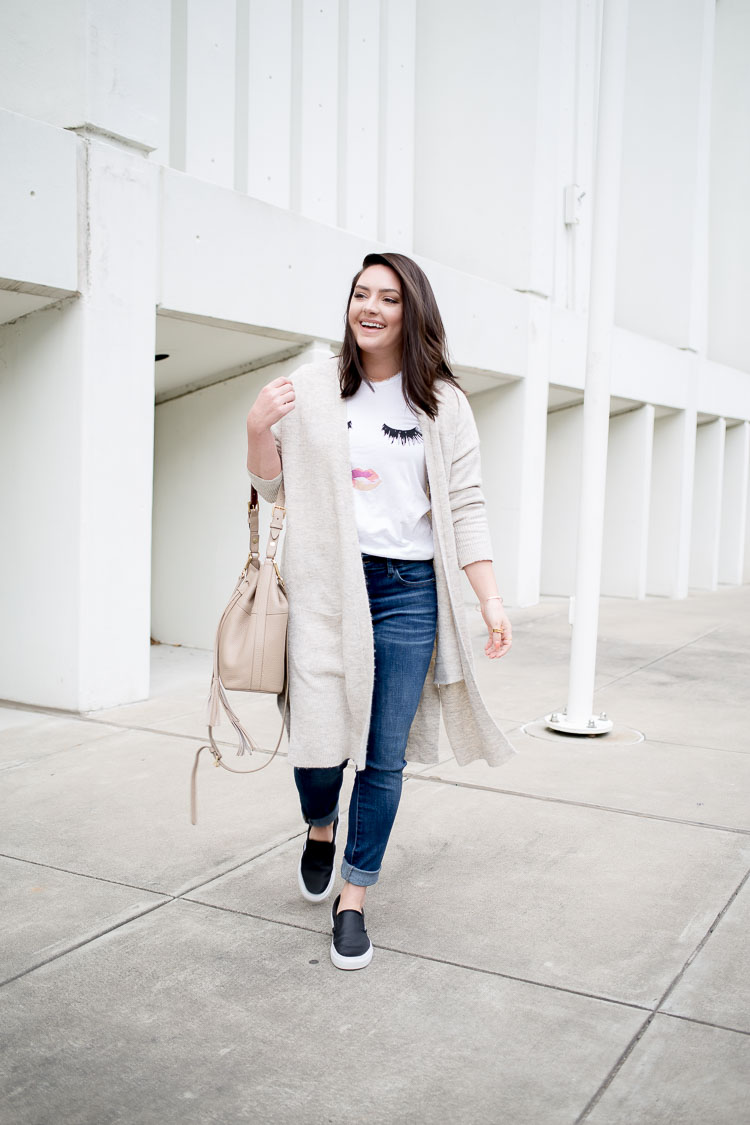 Happy Monday, babes! I always love a good jeans and tee combo and lately I've been keeping it super classic in these slip on sneakers. They're the ultimate errand shoe, but I've been wearing them pretty much everywhere lately.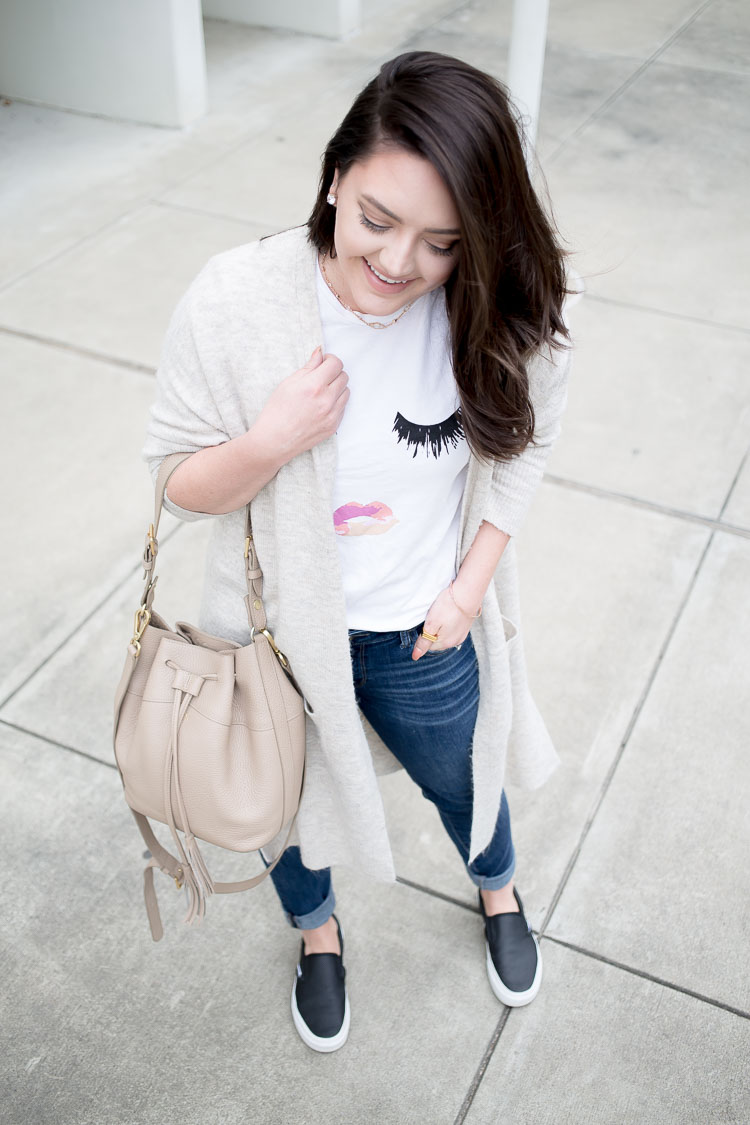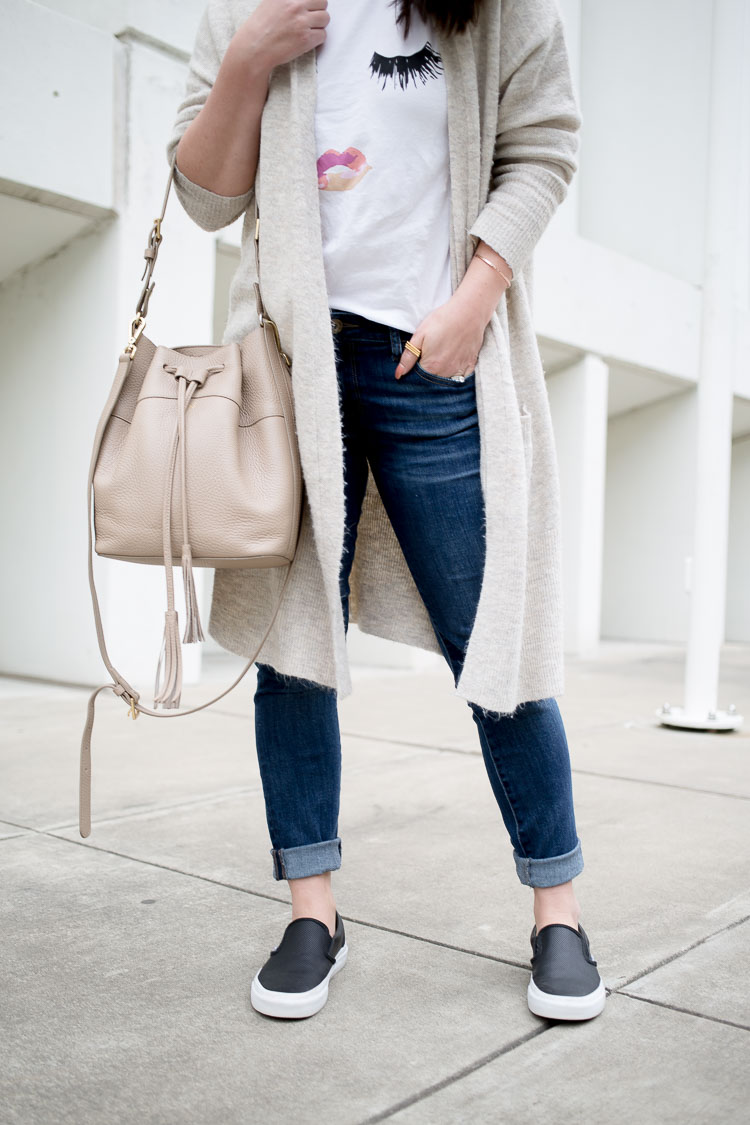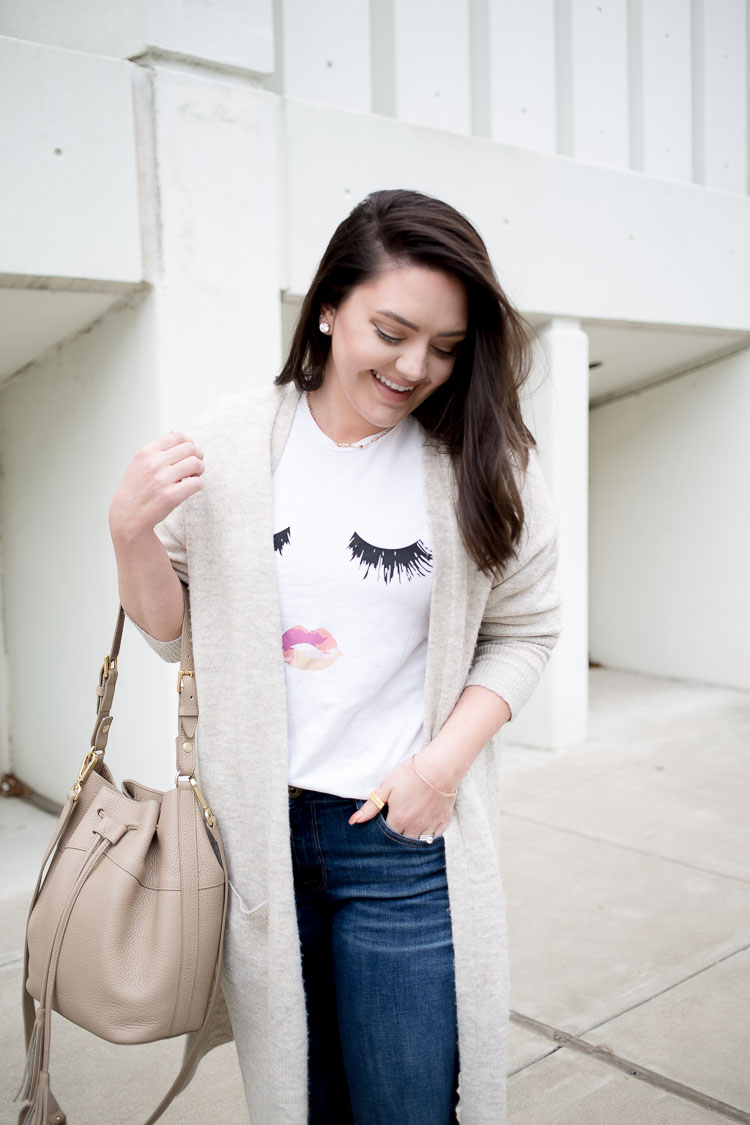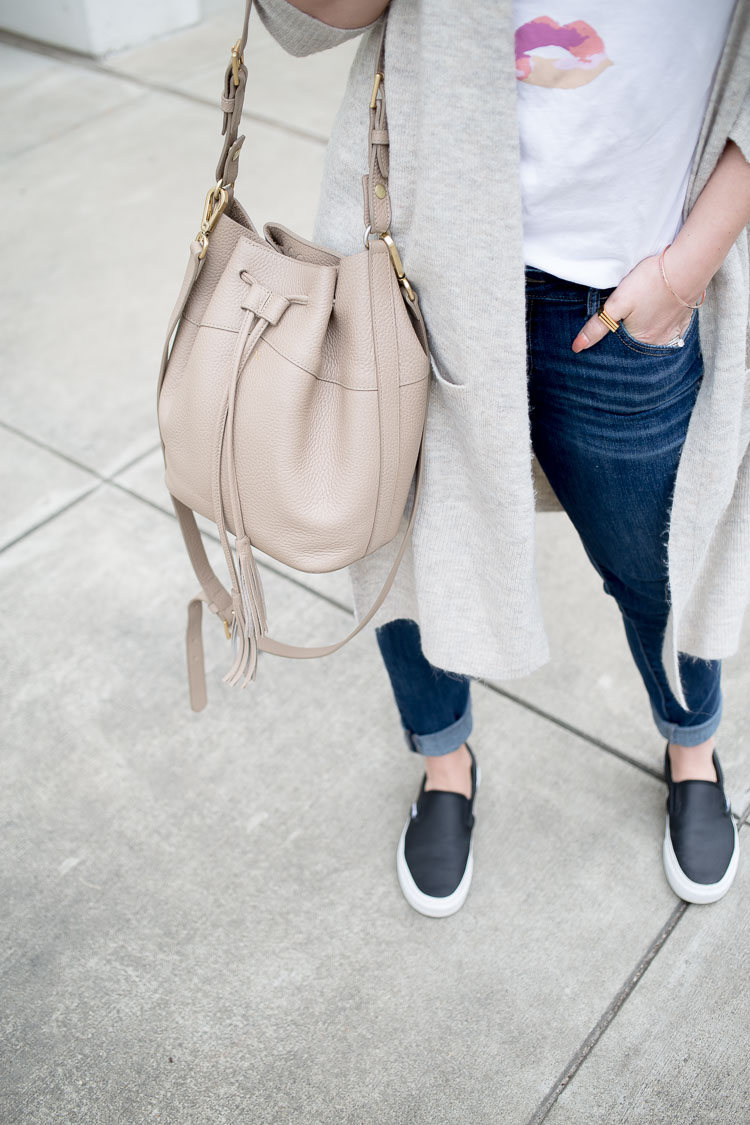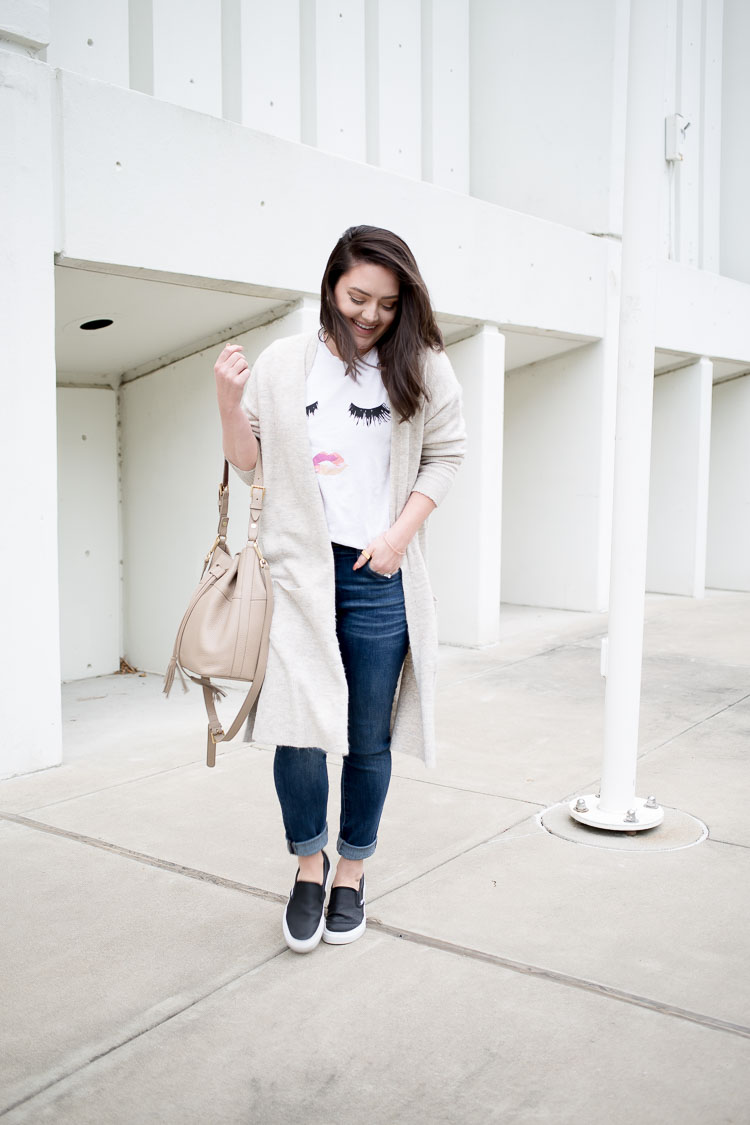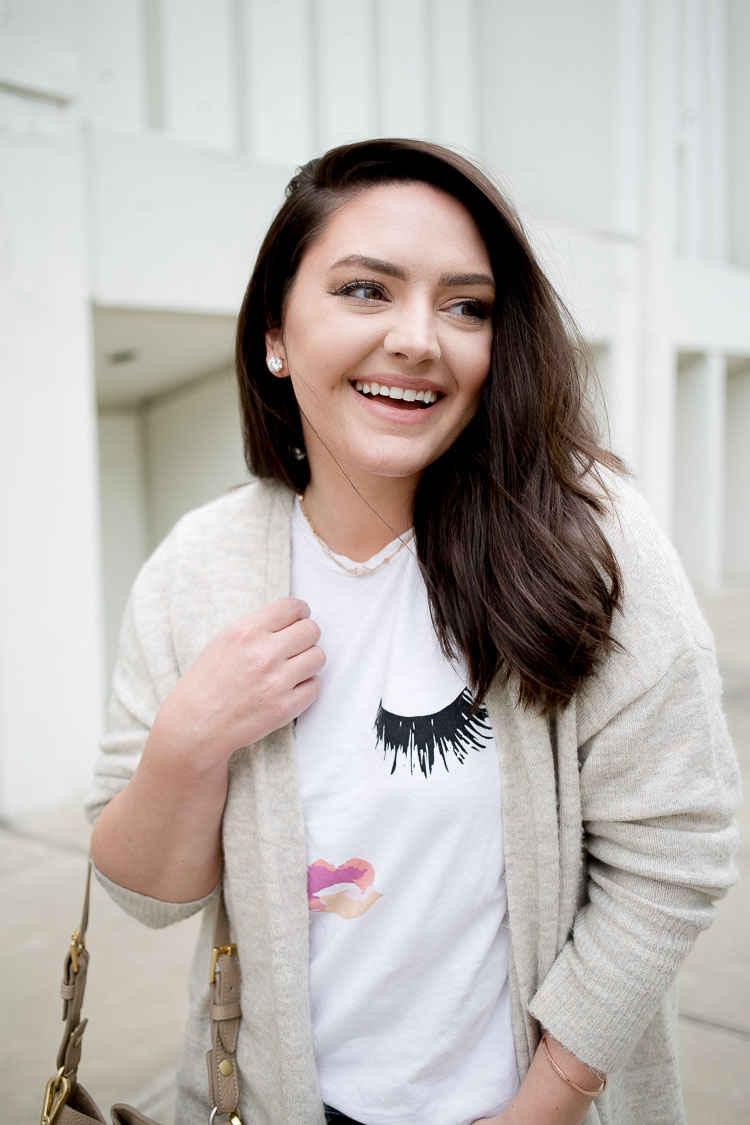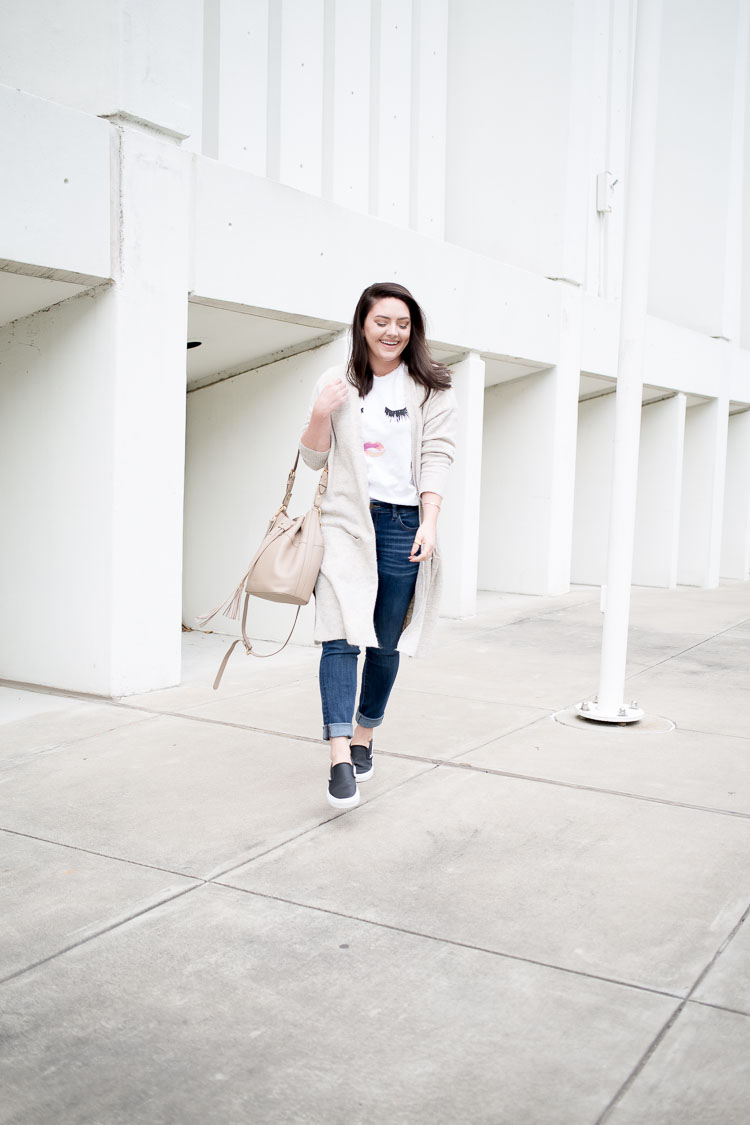 Museum Day Outfit
A couple weekends ago, N and I met up with some friends and their sweet baby at the High Museum to see the Eric Carle exhibit. I wore this comfy cozy look, (rightfully) hoping I'd get to hold baby a bit. Good news – I got to hold him lots! And this look was perfect for a day of exploring the museum and walking to lunch at DaVinci's Pizzeria near the museum.
Nick and I used to be members of the museum and we spent many a Saturday walking around, enjoying the latest exhibitions. I forgot how much I missed it! I could just spend hours and hours staring at artwork, even the pieces I'd seen many times before. I guess we need to join again. If you're looking for things to do in Atlanta, the High Museum of Art is an excellent way to spend a few hours. Pop over to DaVinci's for lunch then head back and take a look at anything you missed or that needs a second look.
There was a time when I was younger that I thought I would grow up to be an artist. I guess in some ways I am, but when I was a kid, I loved to draw, paint, and sculpt. I used to wake my mom up in the middle of the night asking for my arts supplies because I "had an idea" that I couldn't get out of my head. I still wake up in the middle of the night with ideas, but it's usually regarding outfits.
---
Shop the Post
Lips & Lashes Tee | DL1961 Jeans | Vans Sneakers | Long Cardigan ($21 + 20% off for President's Day sale – last seen here) | GiGi New York Bag
---
Ps – This eyelash tee is my favorite tee right now and it's currently in stock in all sizes. I got it last November and wear it at least once a week. Nick calls it my "booblashes" tee, for obvious reasons. I guess it's slightly shocking, though, because it always garners attention. When I wore it to the museum, I caught the attention of a lady working in the cafe area and she looked at me and exclaimed, "Woah! There are eyelashes on your shirt!" I just laughed and returned, "yeah! There are aren't there?!"
Hope you had a fab weekend! Wishing you a wonderful week as well.
Xo,
Mae