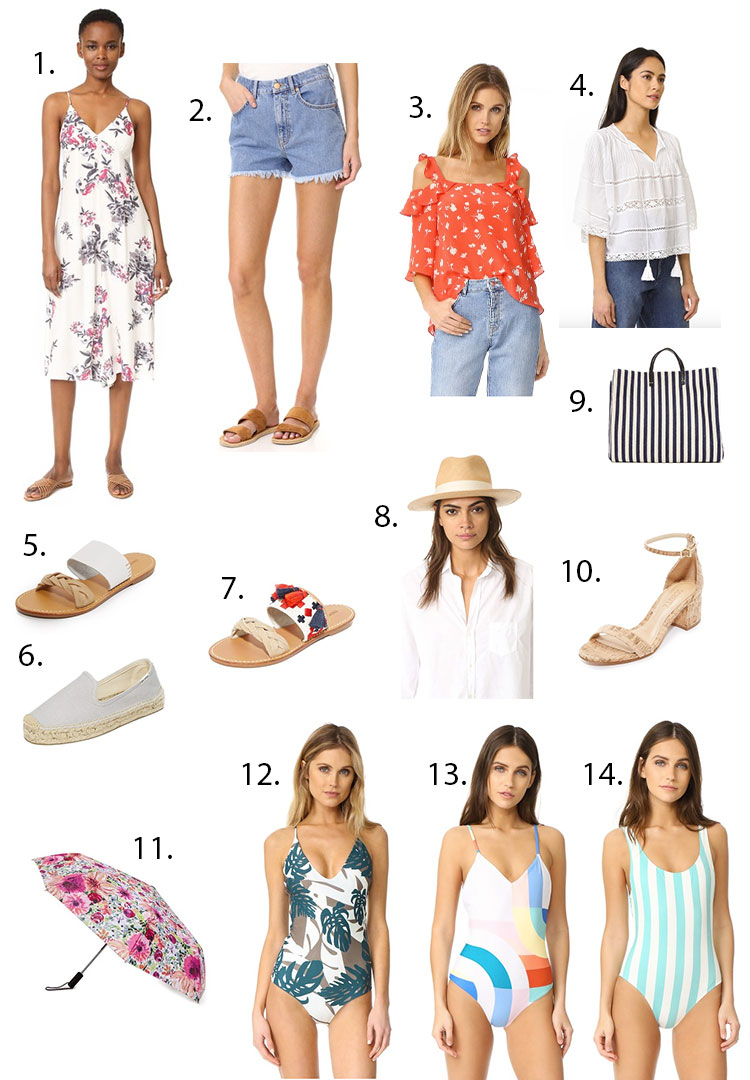 1. || 2. || 3. || 4. || 5. || 6. || 7. || 8. || 9. || 10. || 11. || 12. || 13. || 14.
Shopbop's Buy More, Save More Event
It's that time again and Shopbop is having their HUGE Buy More, Save More Event. This is one of my favorite sales ever because it's the perfect time to stock up for the upcoming season. I usually take the opportunity to save on my favorite jeans and shoes, but this season I'm using the sale to grab some needed essentials for a spring getaway. I leave Monday for my first cruise and I love that Shopbop ships super fast. So if I order this morning, everything I need will be here by the weekend! Wahoo!
I already ordered #5, #10, and this woven crossbody. I'm looking for a good hat, too, and I'm thinking about #8. So cute!
Use code GOBIG17 for:
15% off orders $200+
20% off orders $500+
25% off orders $800+
Shop all the latest arrivals here: new arrivals.
What's on your list for the sale? Happy shopping!
xo,
Mae