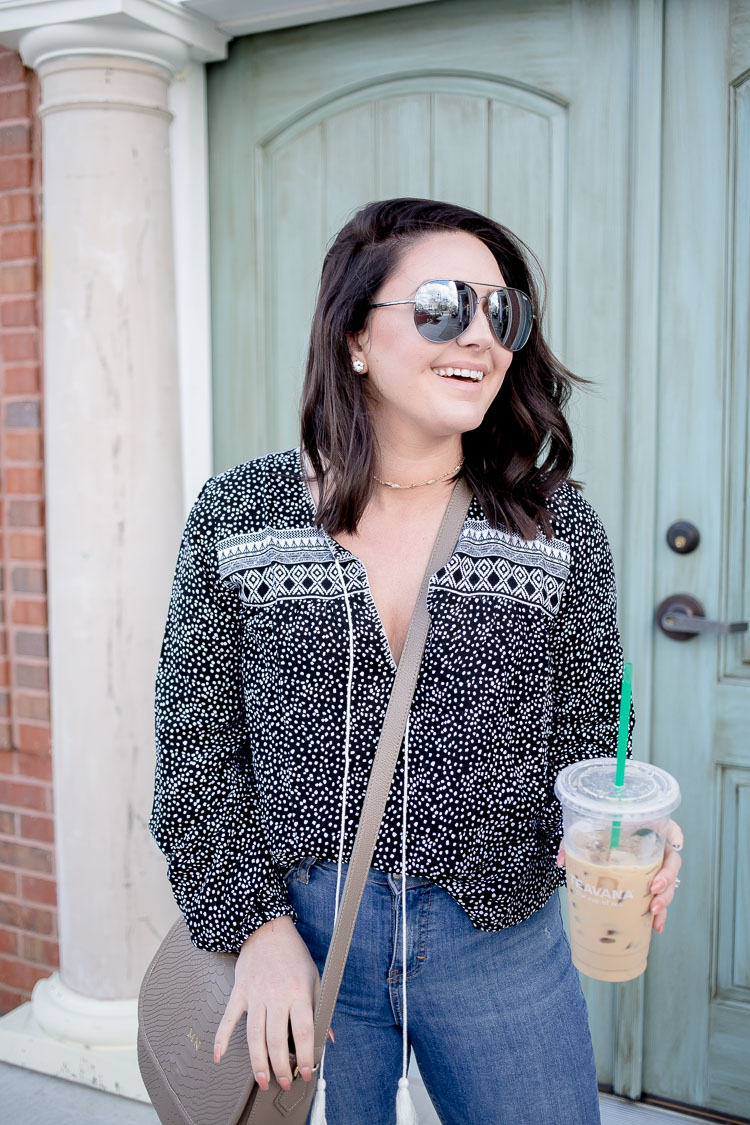 Happy Thursday, pals! Hope you've had a fantastic week so far. I, for one, have had a great week. Nick and I are headed off on vacation in a couple weeks and I'm already a little bit in vacation mode. I ordered this adorable boho printed blouse for the trip but loved the fit so much that I couldn't wait to wear it. It's giving me alllll the vacation vibes. In preparation for my trip, I've been ordering lots of stuff from a sort of unexpected place…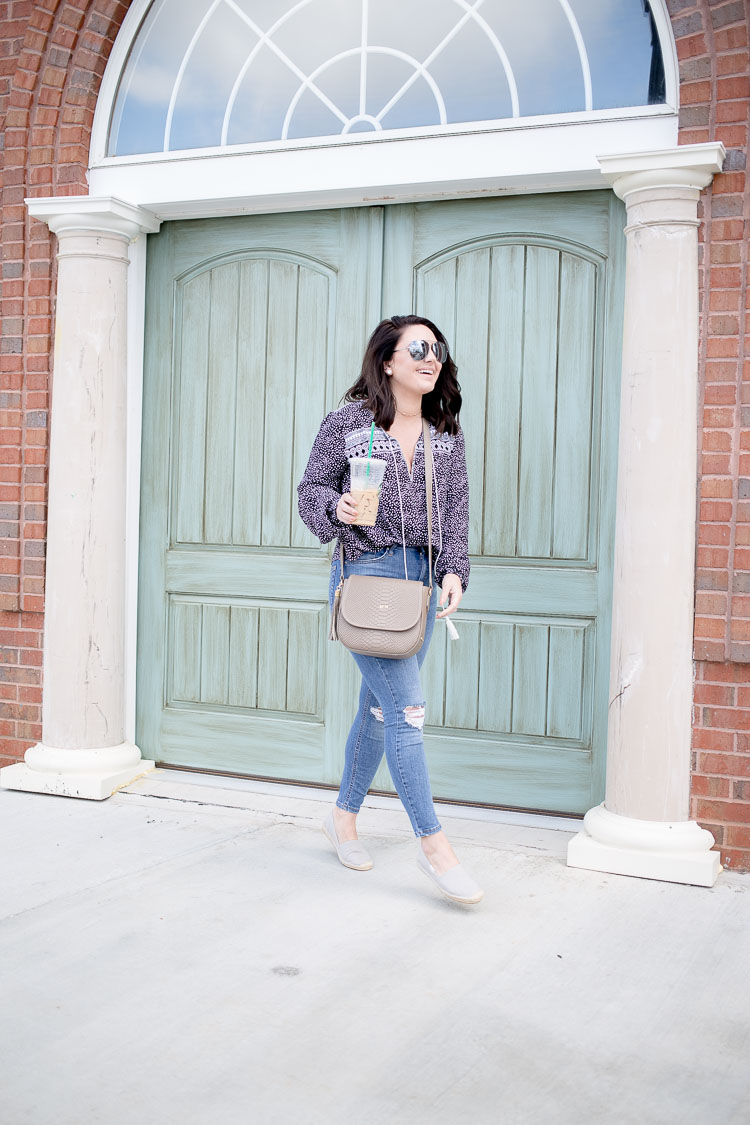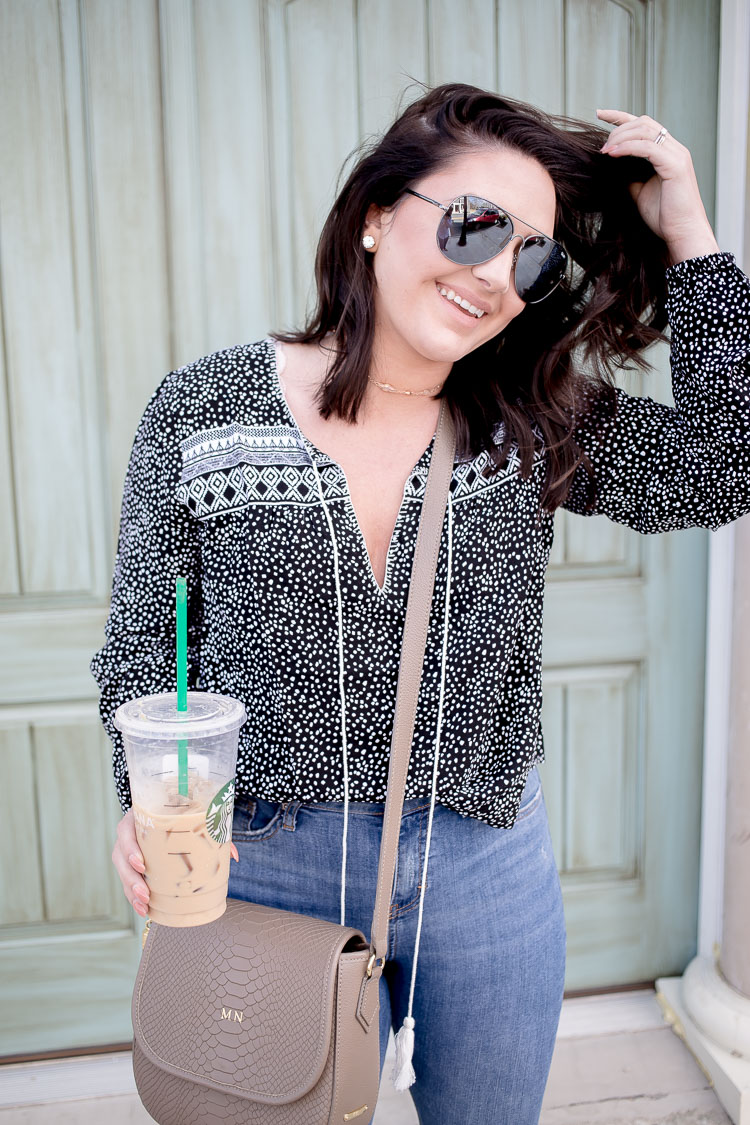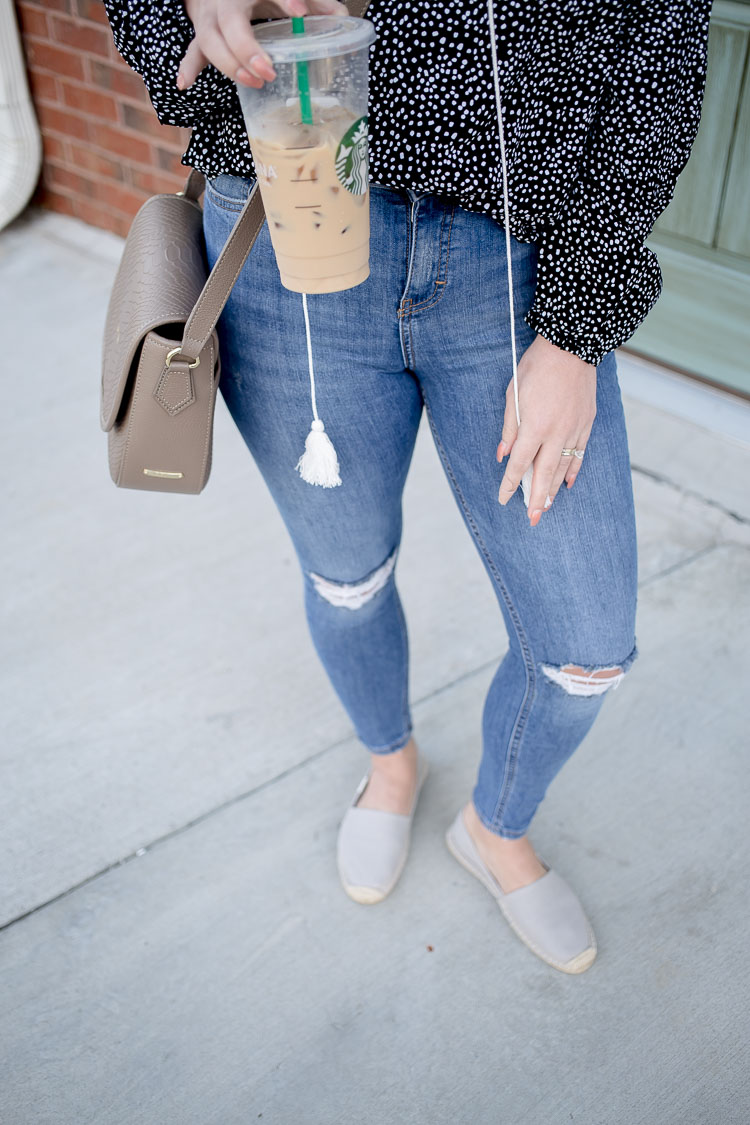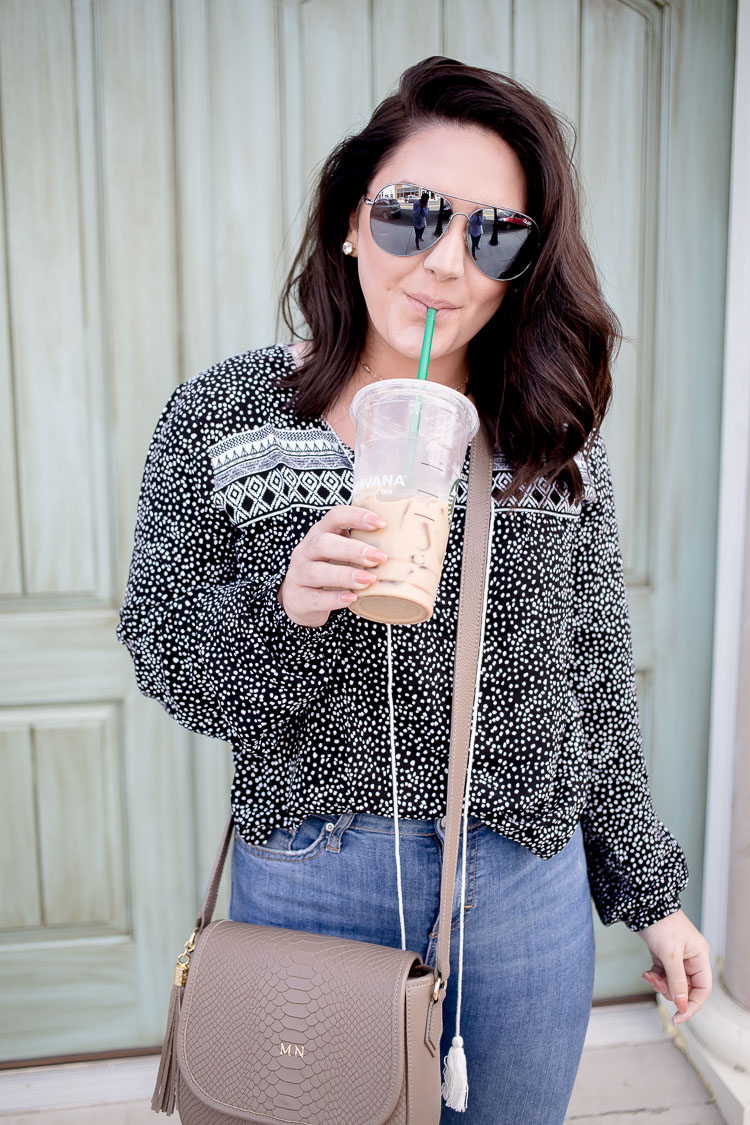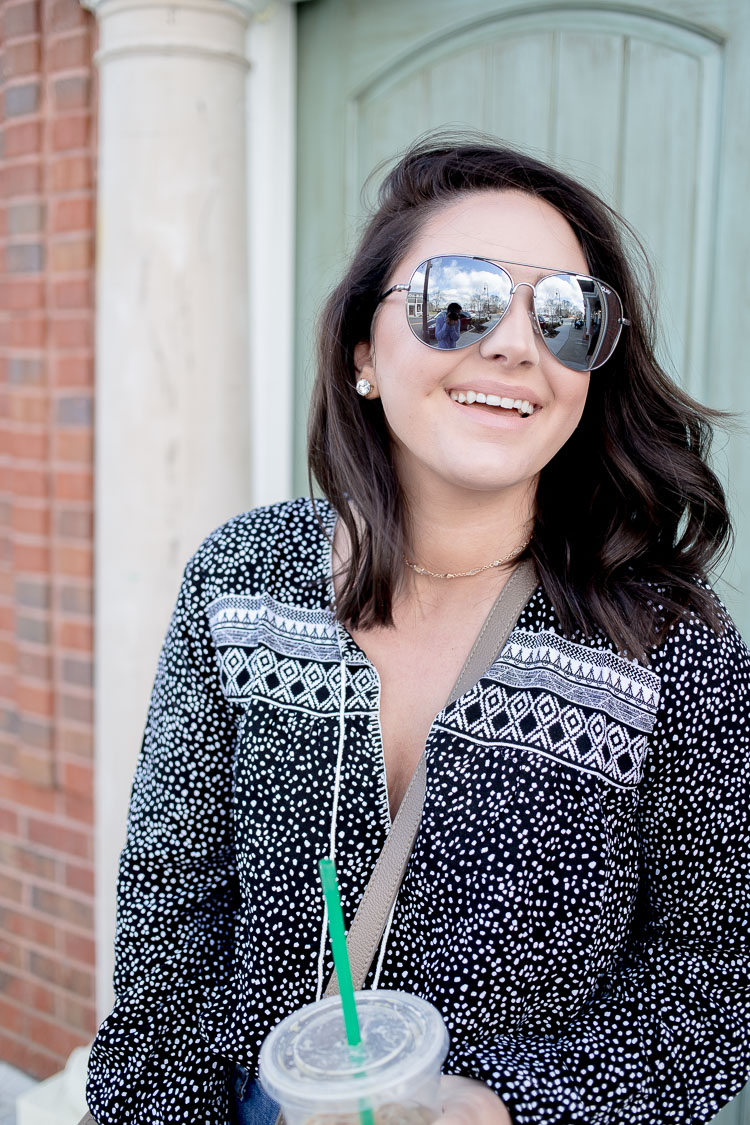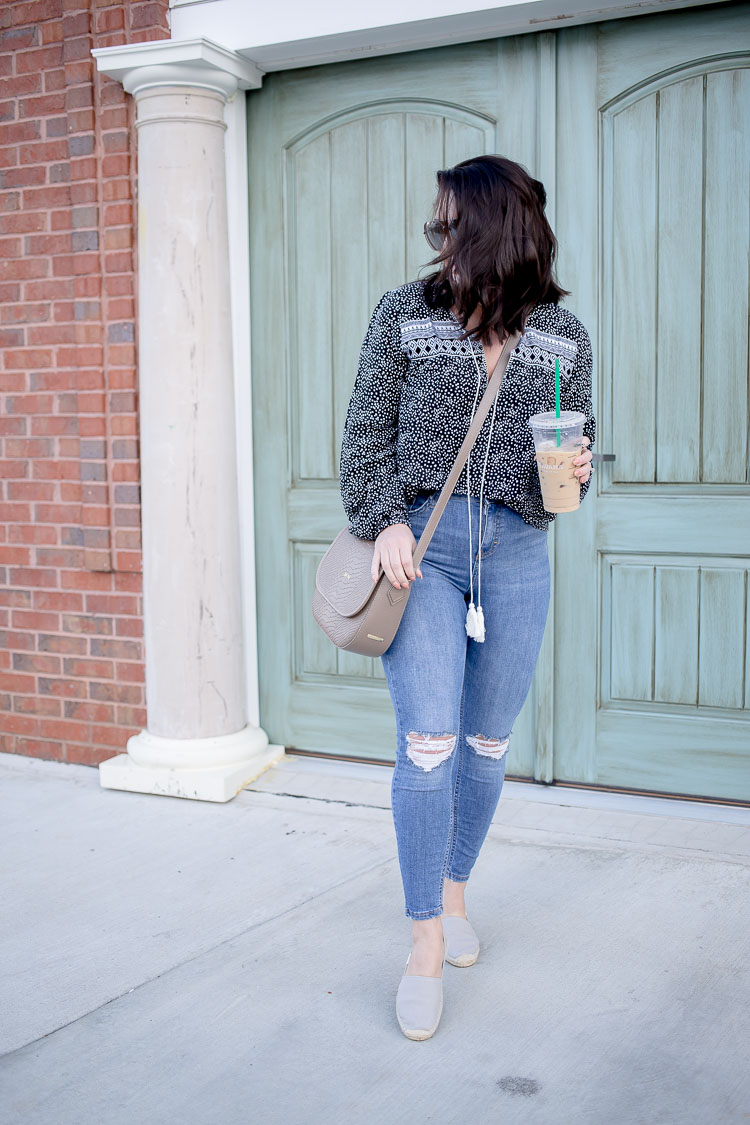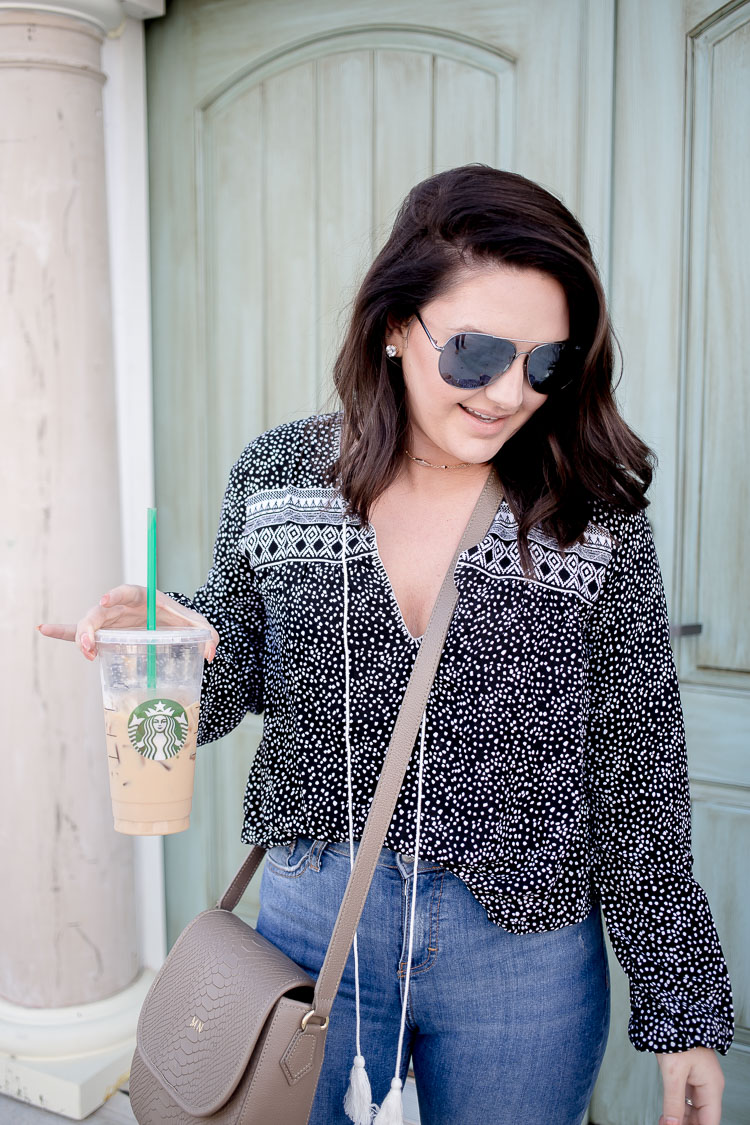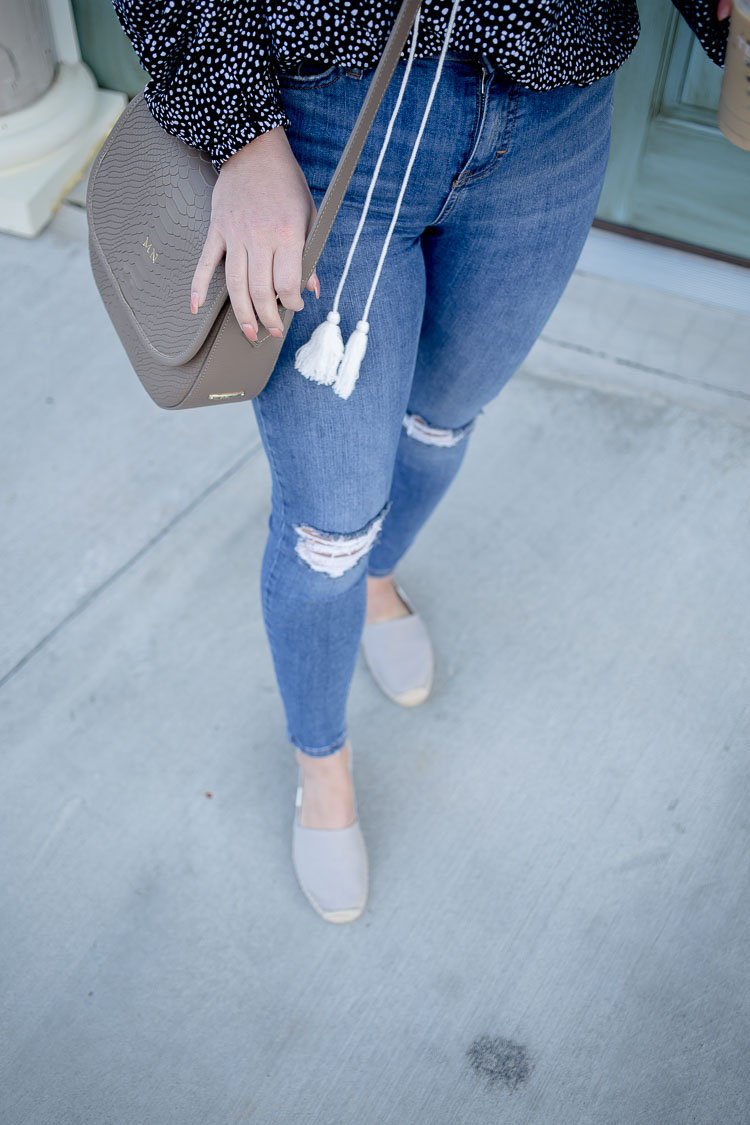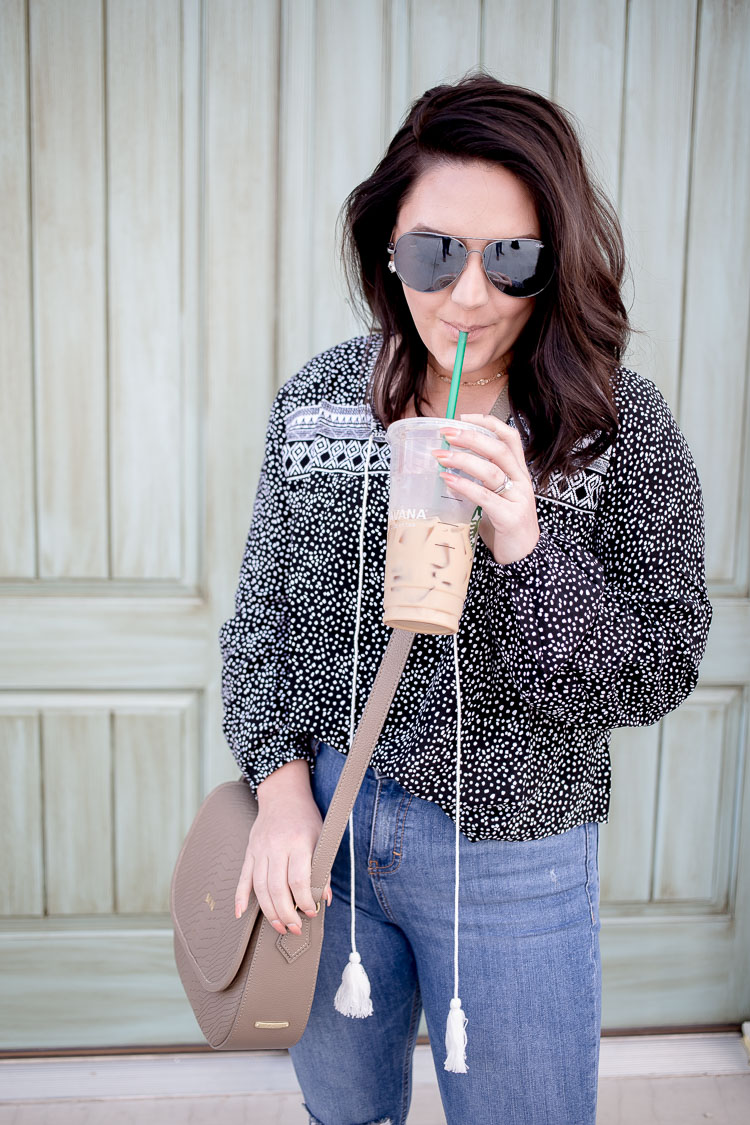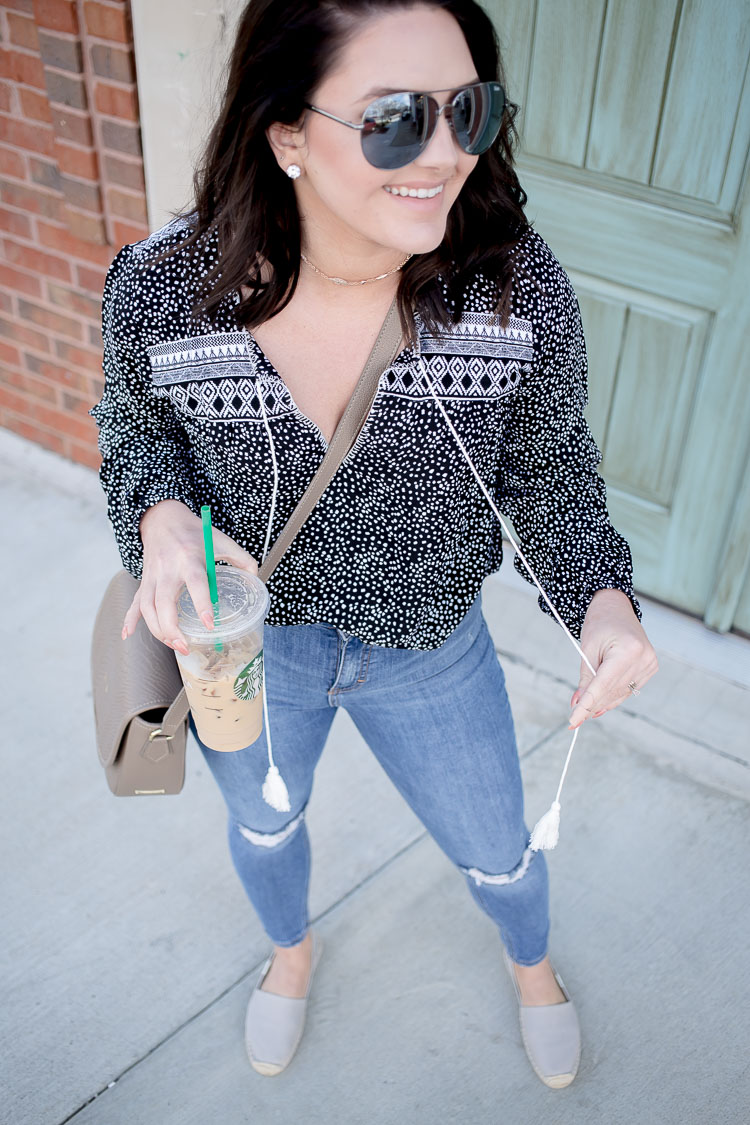 Boho Printed Blouse
So Nick and I are headed on a Caribbean cruise next month and I've been spending the past couple weeks months shopping for the trip. I started off in my usual places: Shopbop, Topshop, Nordstrom, Revolve, etc. However, I've found myself making more and more clothing/fashion/accessory orders from a sort of unexpected place – Amazon. I'm a huge fan of Amazon and order everything under the sun from them. From dog food to skincare, I can find absolutely everything I need. But for some reason I've always overlooked it as a source for fashion. That is, until recently. I recently discovered that they have a lot of my favorite brands on there and sometimes they have my favorite items for way less at certain times.
This blouse, for instance, was a fraction of the retail price when I ordered it, but it went back up the next day. So lately I've made a habit of price stalking on Amazon to make sure I get the best deal. Do I have too much time on my hands? No, not really. But I'm a sucker for affordable fashion.
This might sound a little like an ad for Amazon fashion, but I promise it's not sponsored in the least. I've just been incredibly impressed with my experience ordering clothing on Amazon. Not to mention the incredibly fast shipping for prime items. I mean, come on. Can't resist.
---
Shop the Post
Boho Printed Blouse | Topshop Jeans | Soludos Flat Espadrilles | GiGi New York Bag | Quay Sunglasses | Kendra Scott Necklace
---
Thanks so much for visiting!
xo,
Mae