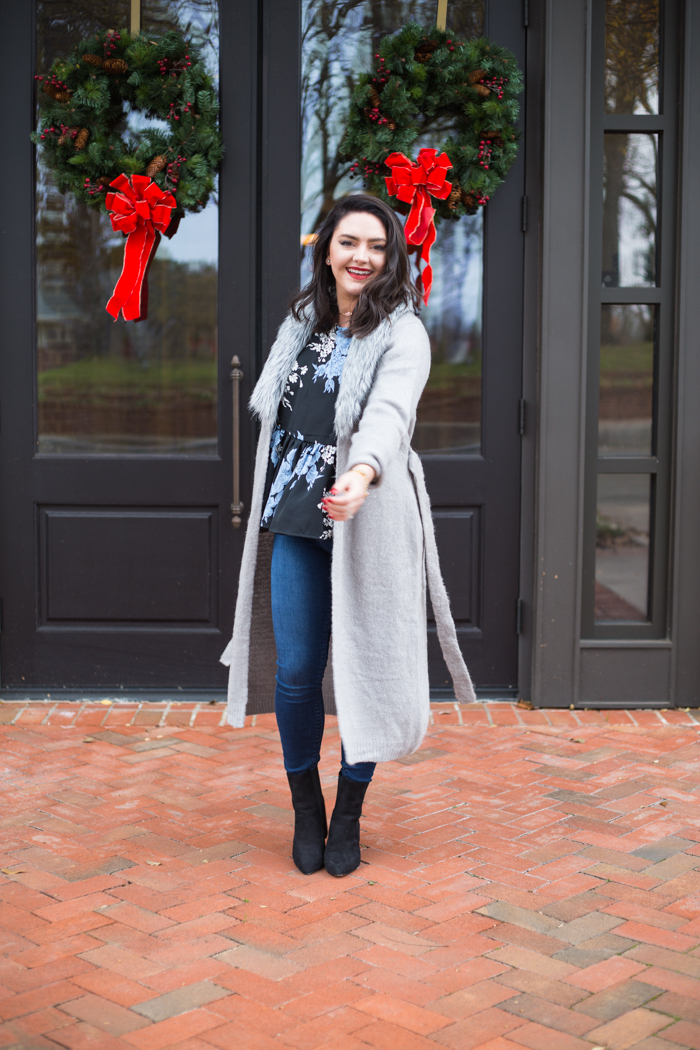 Happy New Year! I know, I know, we're a week in. But we've been sick over here in the Nuñez house and I'm finally getting back in the swing of things (sorta). Mostly I'm just flailing wondering how we're already almost to mid-January and I'm still trying to iron out my New Year resolutions. So much for starting off strong in 2017! I'm still claiming 2017 as my year, though. N and I have huge plans and I can't wait to see what unfolds.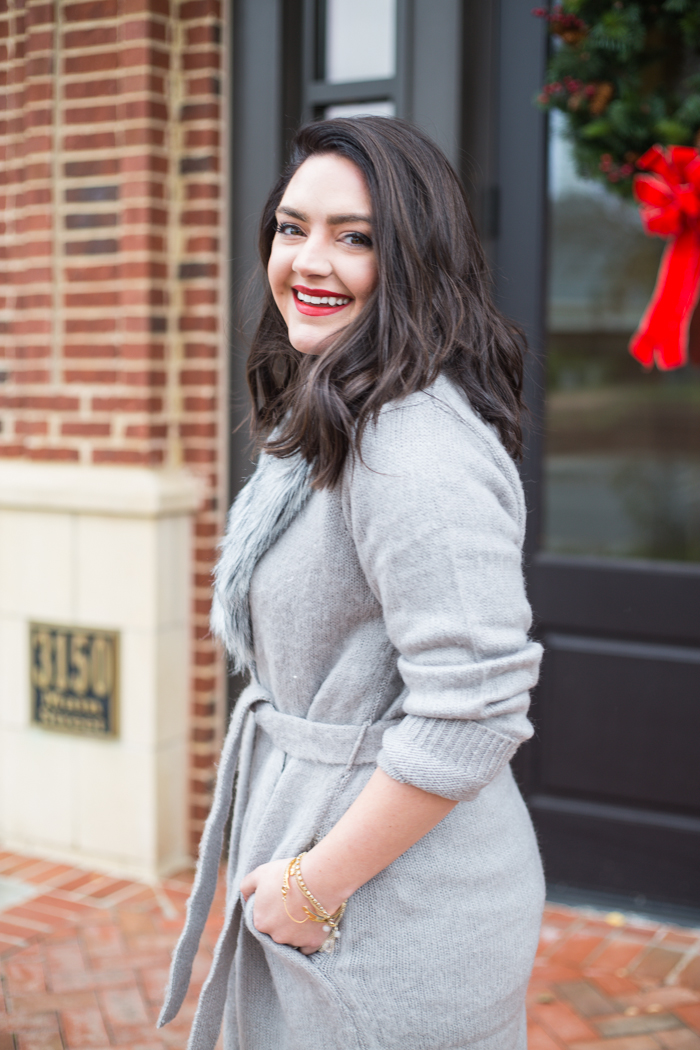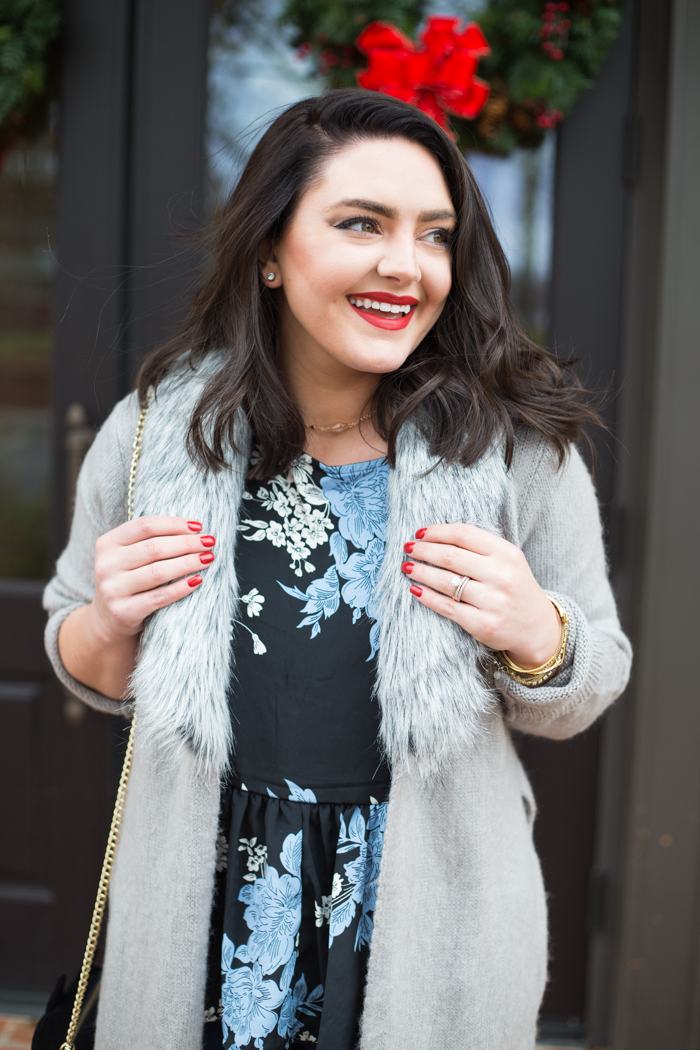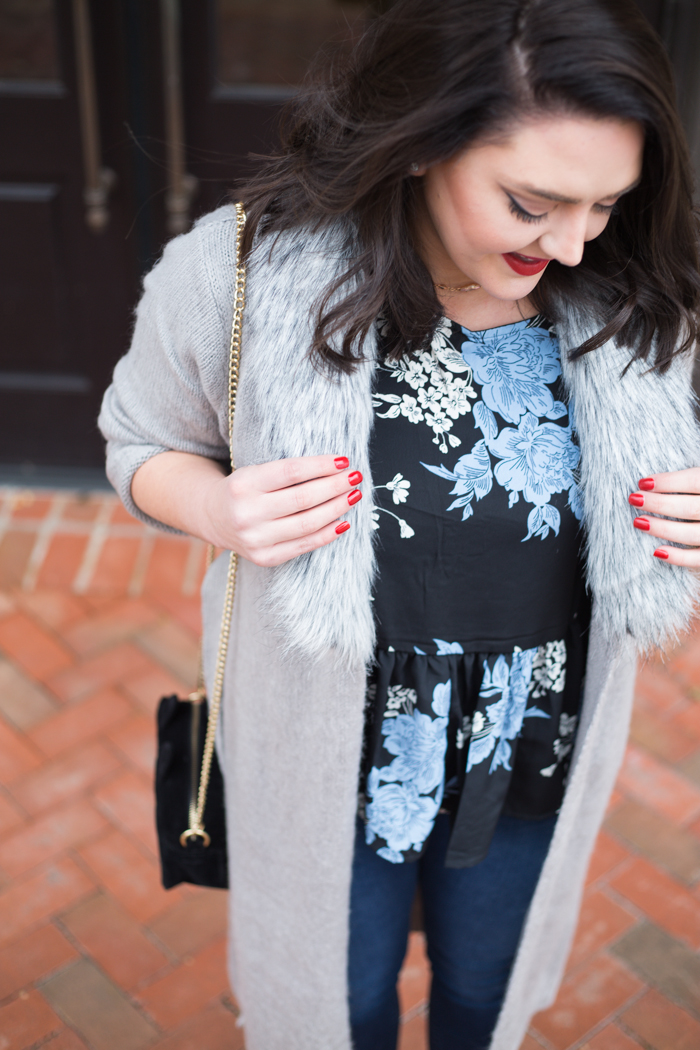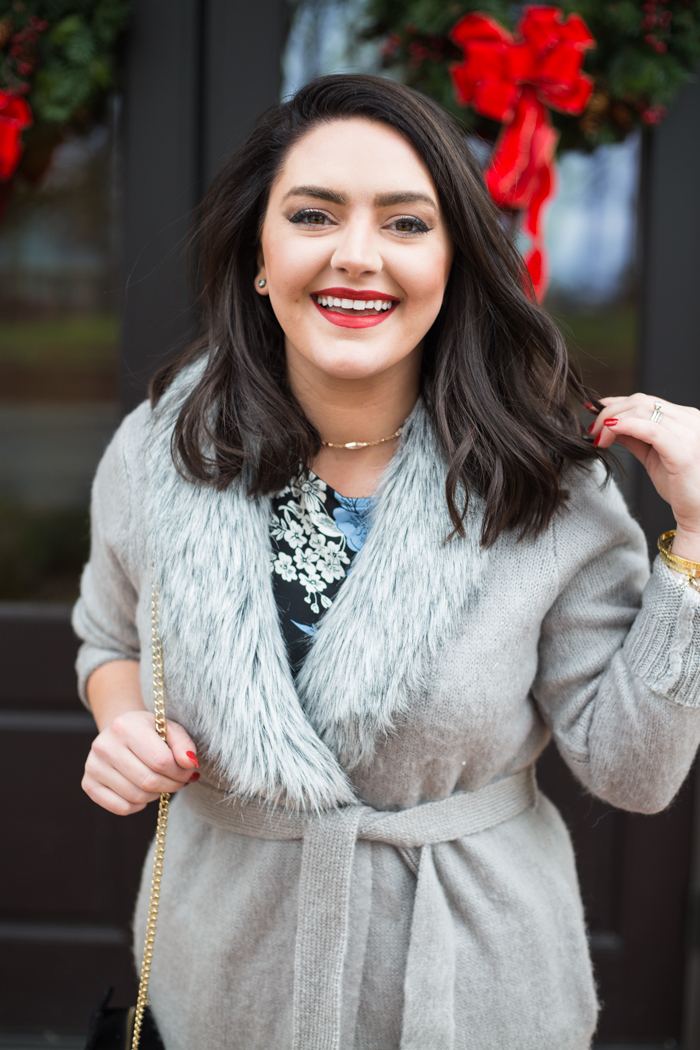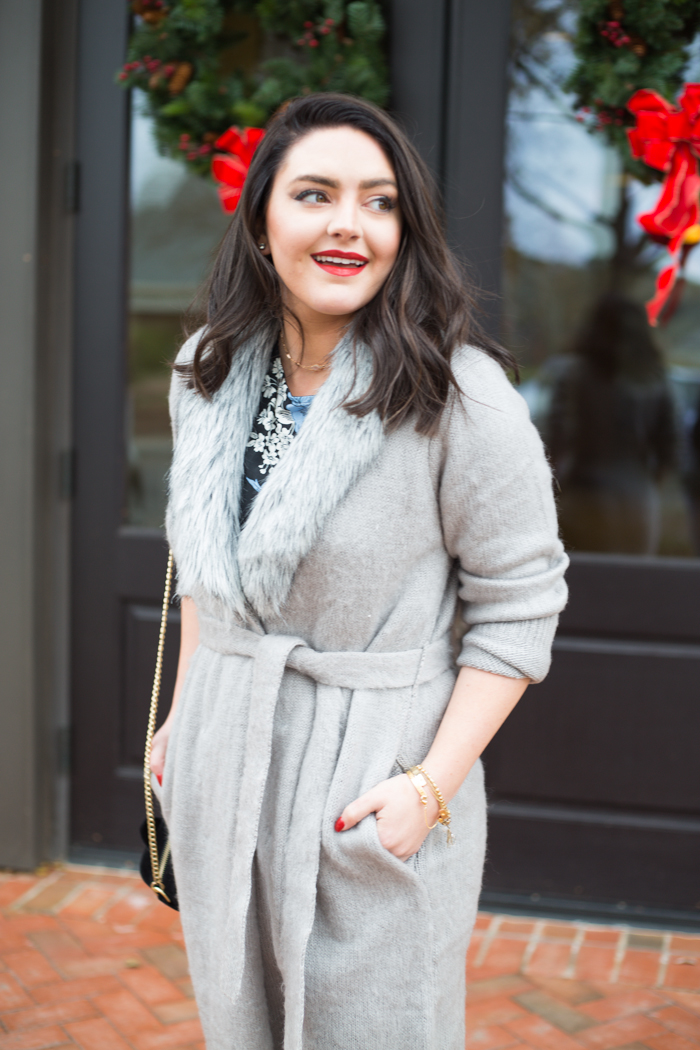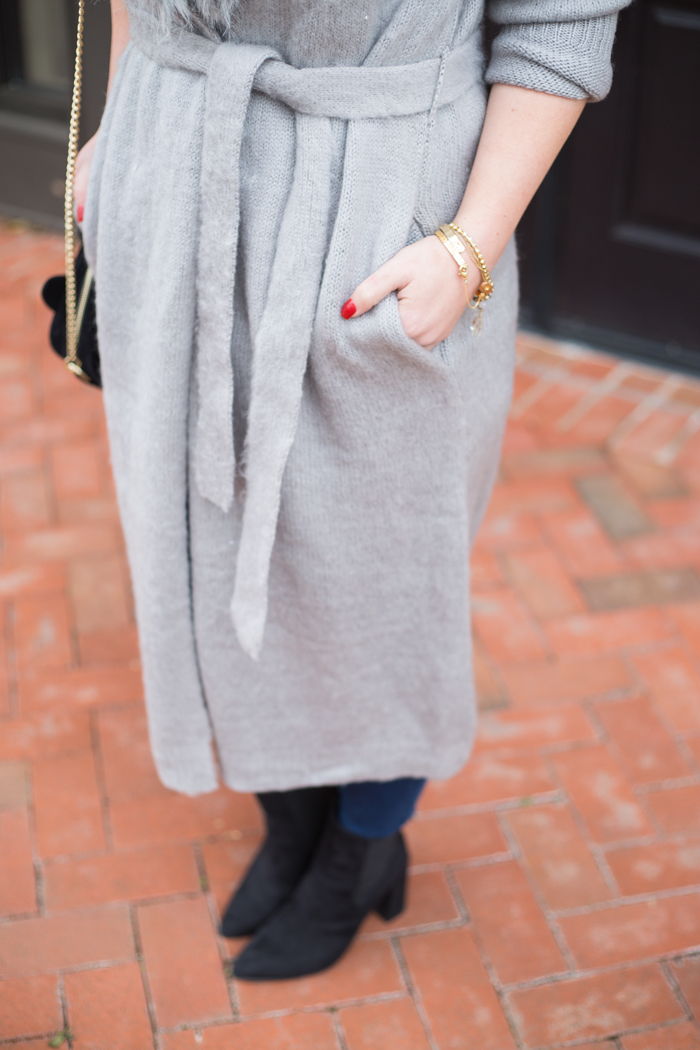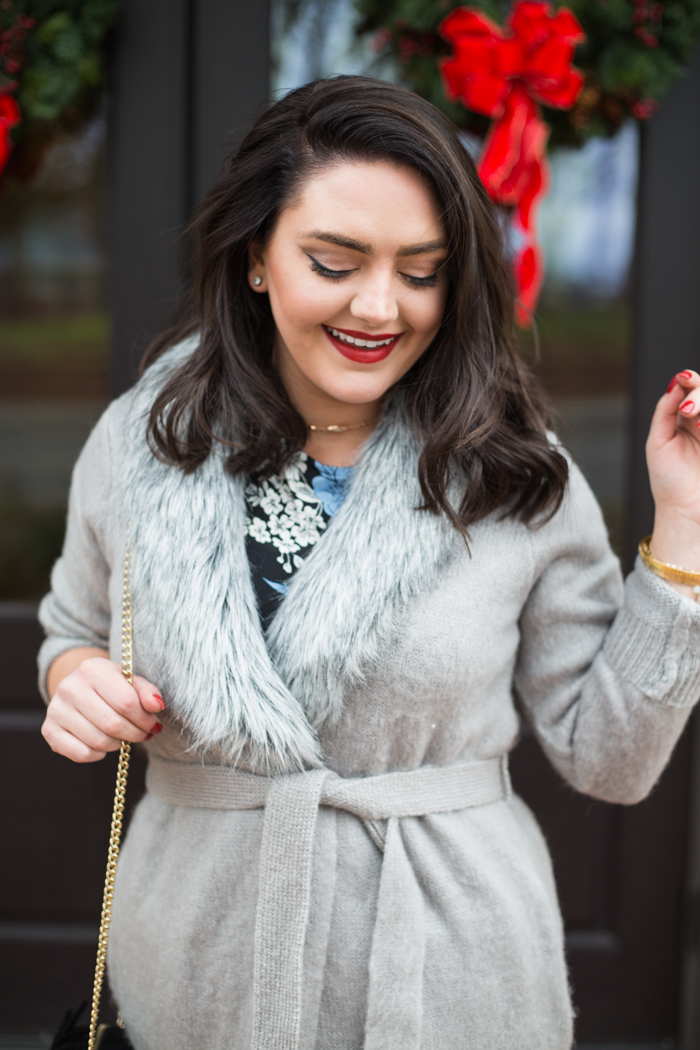 In early December, I made a huge ASOS haul for some new wintery pieces. I loved most of it but still ended up returning over half of the order. I ended up keeping this outfit, though, and for obvious reasons. This floral peplum blouse is one of my favorite tops ever and I want it in several prints and colors – the fit is so good. And these jeans are truly the PERFECT fit for us 5'0″ gals. They are in a petite, short fit (that's right, petite AND short), so the length works out perfectly. I have them in a different wash as well and I've been stopped by people asking me where I found them because the length is just so good without any alterations.
---
Shop the Post
Faux Fur Trim Cardigan | Floral Peplum Blouse | Dark Wash Petite Jeans | Black Ankle Boots
---
Hope your year is off to a great start!
Lots of love,
Mae