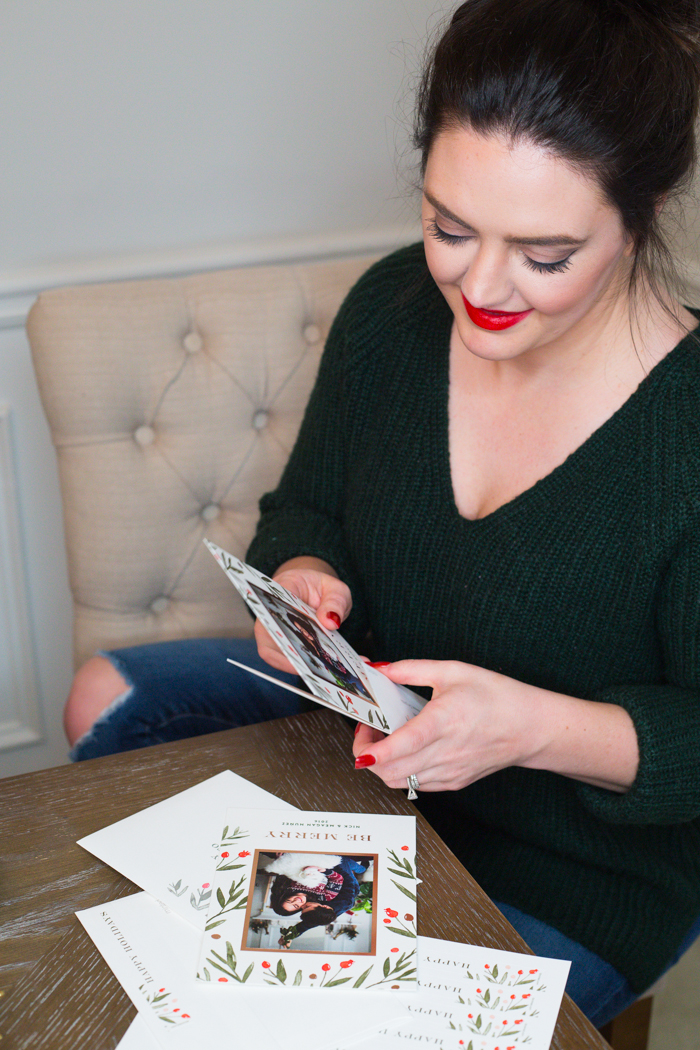 Guys, can you believe Christmas is just a few days away? I'm still stuck in July 2015 in my brain, so the fact that 2016 is already coming to a close is a little difficult to wrap my head around. I've been a busy bee this week finalizing my Christmas card (yes, I waited until THE absolute last minute), wrapping gifts, and cleaning house. I've only got a couple more posts scheduled this year *gasp* so I'm just popping in to blab about holiday plans and what to expect in 2017 and to show you my holiday cards.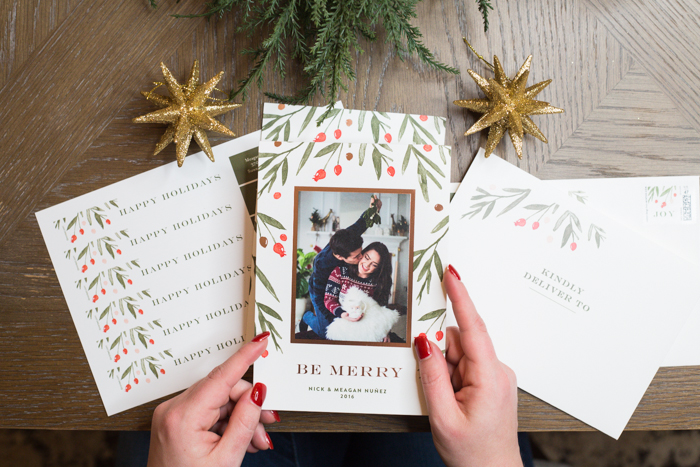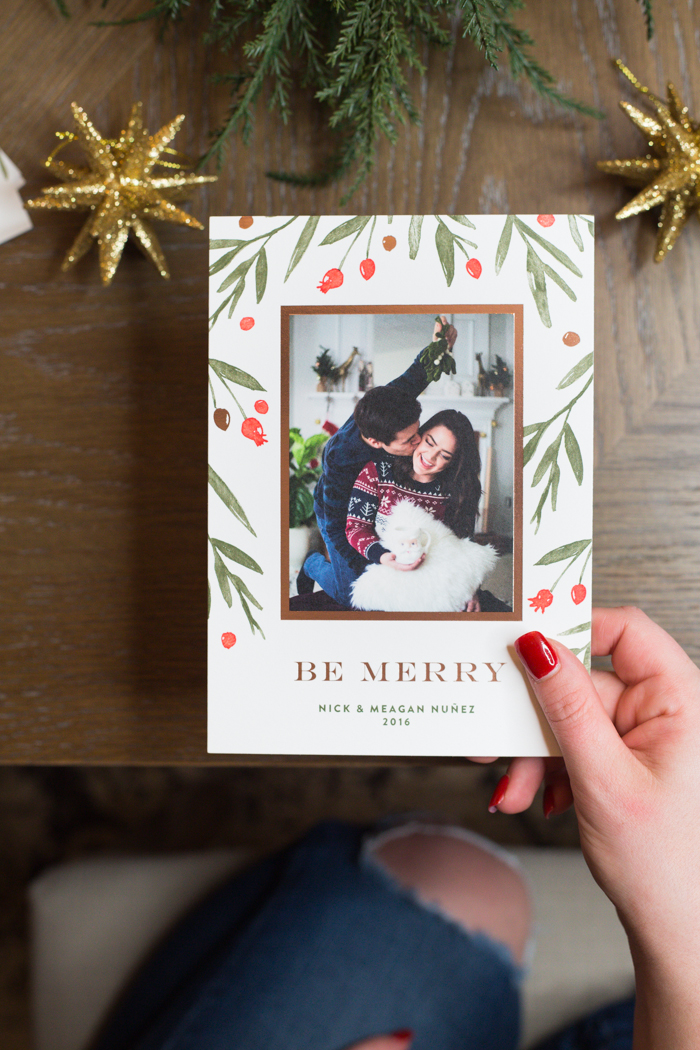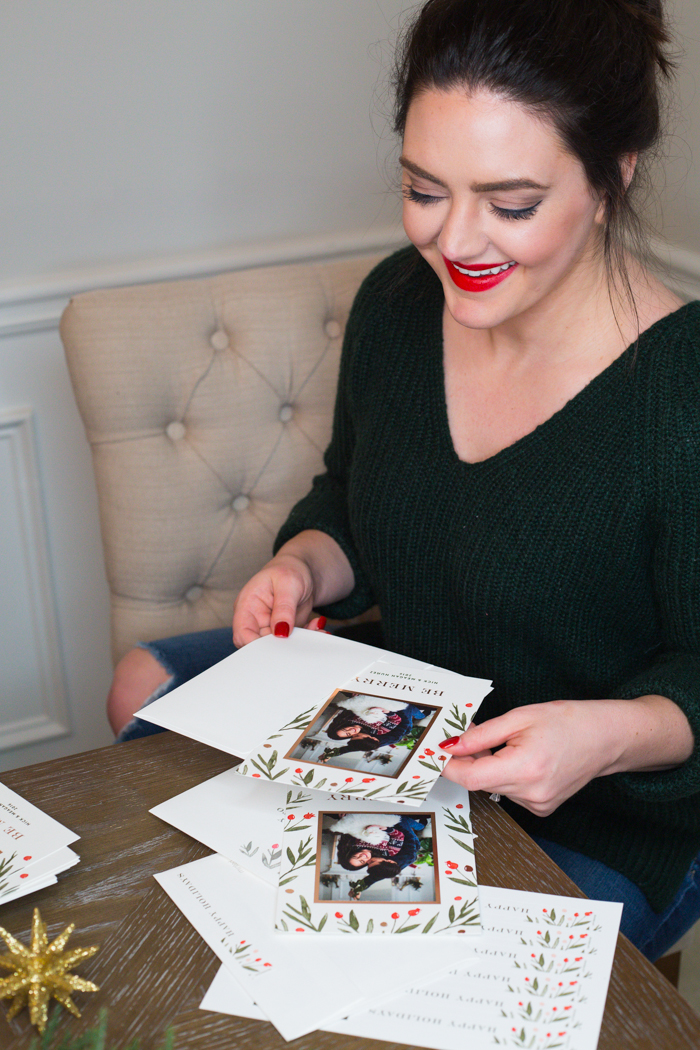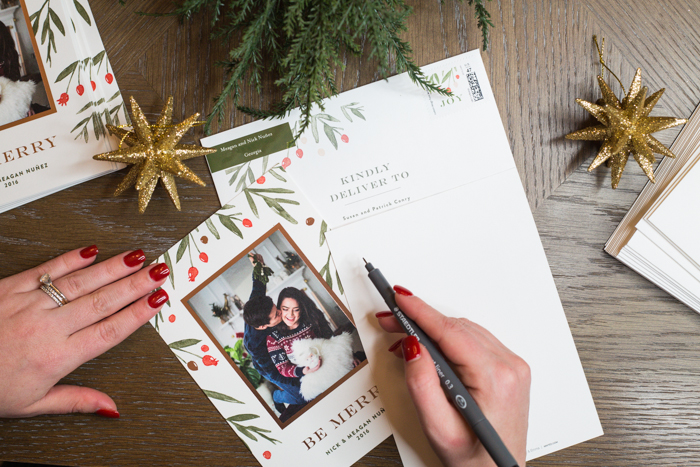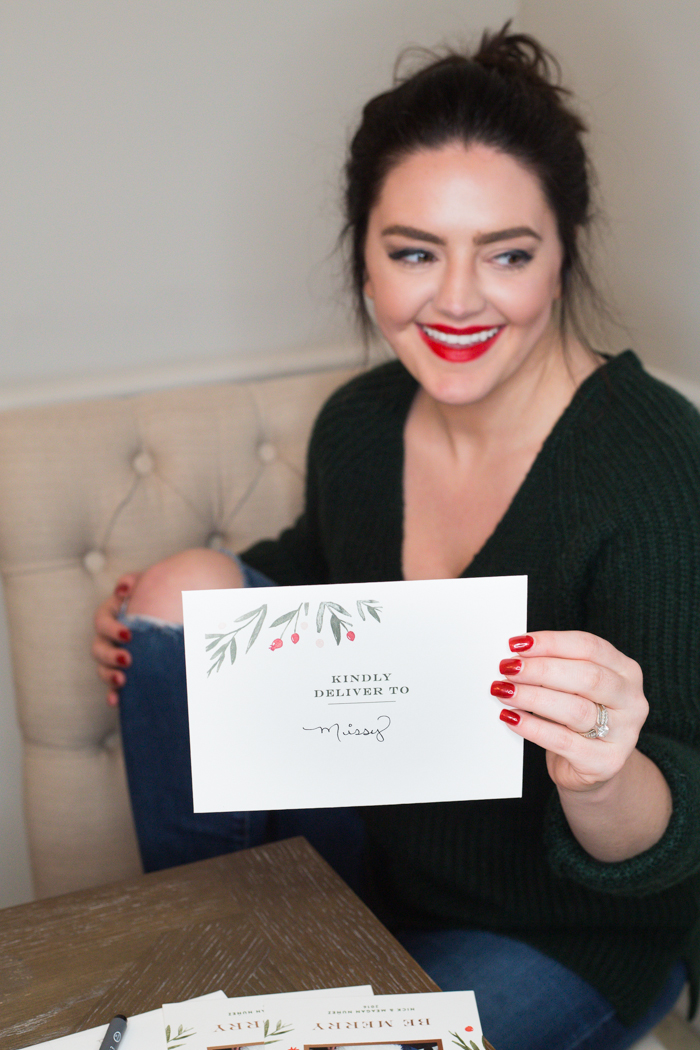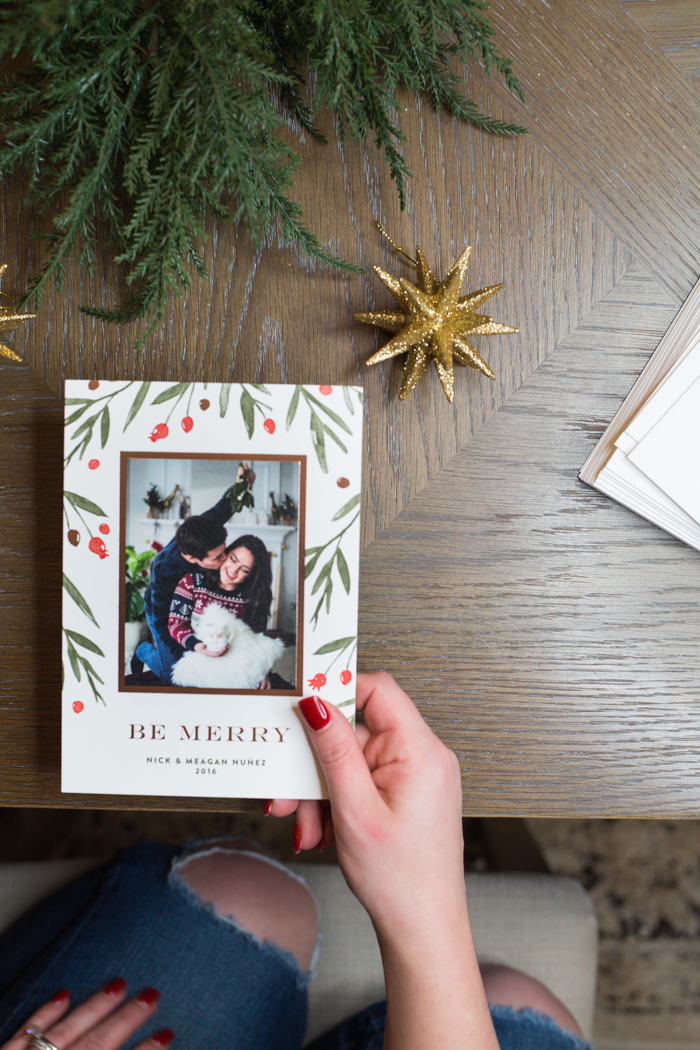 It's been a wild year, but I'm so happy to be coming out of it with a smile and a happy heart. Nick and I are so excited to celebrate the holidays with our families and have a fun trip to Colorado planned soon. The hardest part is being away from our sweet pups. I've honestly been crying about it all week. They'll be in good hands at home with someone caring for them, so I'm sure they won't even miss us!
We've got a fun week ahead of us. We'll have Christmas Eve brunch and gifts with my immediate family, then we'll spend Christmas Eve and Day with Nick's family. Then we'll be headed to Colorado to visit my mom's side of the family (my grandparents, aunts, uncles, cousins). Nick has not been to Colorado in a few years so I'm really excited for him to get to go this year. (I go to Colorado with my mom and/or sisters usually at least once a year). We always have so much fun – whether we're playing in the snow or just sitting around eating cookie bars and playing board games. It's been a difficult year, so I'm ready to recharge with the people I love.
---
What to Expect in 2017
Nick and I've been doing a lot of brainstorming for 2017 and we have so much fun stuff coming your way. Nick is by no means an Instagram husband – he's perfectly successful in his own right – but he's definitely very involved here. He takes all of my photos so he sort of feels invested in this thing, too.
In 2017, I'll be getting back to doing more beauty posts for sure. In looking at my stats, it seems that you all really enjoy beauty content. I'll also be sharing more home content. I've sort of shied away from the home vertical in the past because I felt like my house isn't fabulous enough. I don't live in my dream home (yet!), but I work hard to make our home a place we enjoy hanging our hats. And, generally, people respond pretty positively when I share glimpses of our home. I'll finally be bringing YouTube videos back as well. I sort of cringe saying this, but I hope you guys will hold me to it. I used to do YouTube videos but I was always mortified to share them. A lot of people have asked me to create more and I just kinda shrugged it off because I was so nervous. I think I've grown a little, though, so I'm gonna give it another go. I always really enjoyed making them and editing them and I'll never get better if I don't just do it.
One more thing – I'll be giving Nick a little more screen time next year. If you stop by for the bi-weekly #REALationshipGoals posts with Sabrina and Lauren, you've already gotten to know Nick a little better. He hates being in photos, but I'm working on getting him to come around more often in one form or another. He'll be here next week chatting about our lessons learned for 2016 and what we hope to do better in 2017!
Finally, and most importantly, what do YOU want to see in 2017? Did you have a favorite post this year that you'd like me to expand?
---
Wishing you all a very Merry Christmas and a fantastic New Year! Can't wait to see what the year holds for us all.
Lots of love!
xx, Mae
Thank you so much to Minted for gifting me my holiday cards again this year! See last year's holday cards here.