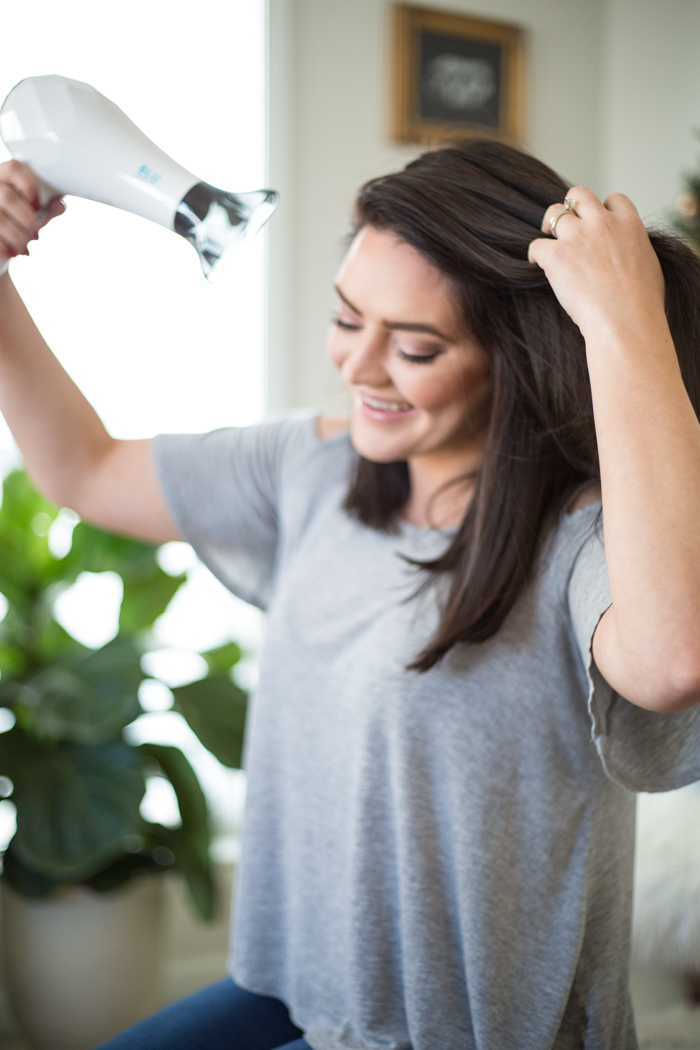 Over the past several years, I've been on a little bit of an adventure with my hair trying to figure out what works for it and what doesn't. Growing up, I always had wild hair. I have a LOT of hair and it's frizzy and wavy and crazy, at least historically. As an adult, though, I became determined to learn how to care for my hair better. I've learned that the best thing you can do for your hair is to take care of it. Use the right shampoos and products and limit the damage you do to it with color and heat. If you take care of your hair, you need tools less, in my opinion. But the right tools also go a long way in helping care for your hair.
I've acquired a few tools, either as gifts or purchased for myself, that have become my absolute favorites. I have tried lots of tools over time but these, by far, take the cake. I think hair tools make excellent gifts because they are things that most gals want or need but may not buy for themselves. I've rounded up my favorite hair tools to give and get. Whether you're looking for a gift for your mom, sister, friends, mom-in-law, or looking for ideas for your wishlist, I think any of these would be excellent gifts! File this for later, too, in case you have some Christmas money or a gift card that you want to use later.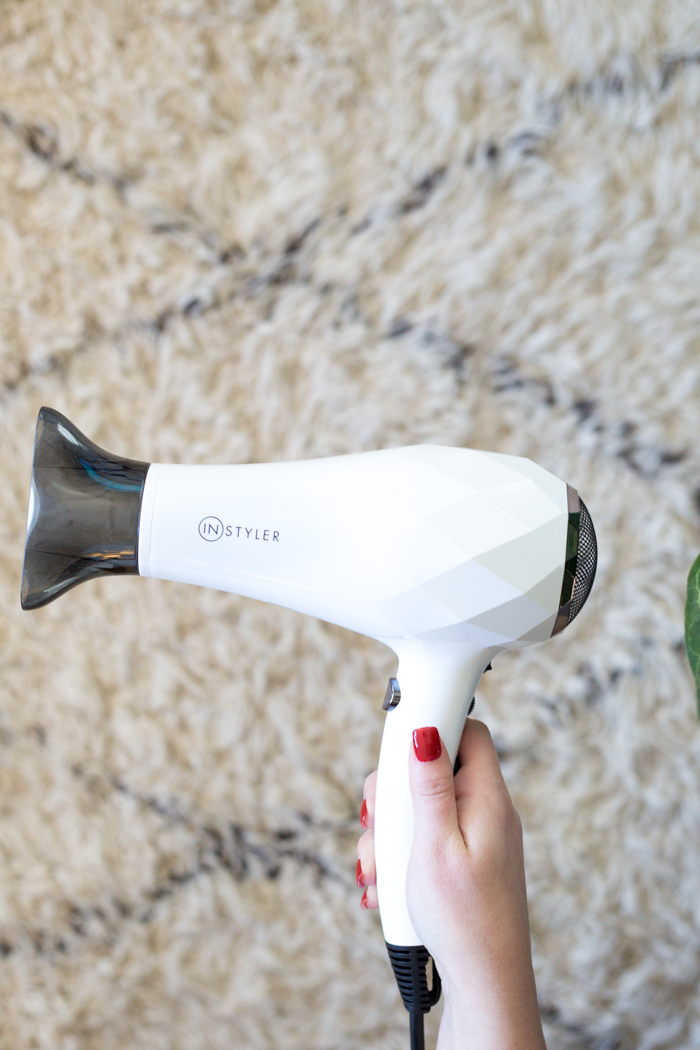 I received this beauty as a gift a few weeks ago and it totally impressed me. It comes in at right under $100 and has completely replaced my old(ish) Solano dryer (which I loved, btw). The BLU Turbo is very lightweight so your arms get don't get tired if your hair takes forever to dry like mine. I injured my shoulder a couple weeks ago and this dryer has been a godsend. I always let my hair air dry a bit before I use a dryer on it. Despite that, I feel like this dryer dries my hair super fast without getting super hot. The top picture is what my hair looks like having only used this dryer – no straightener. Nick blow-dries his hair every morning and has completely switched to this too.
InStyler is kindly giving one of these away to one of you! You can keep for yourself or give as a gift. Hayyy! Follow @instylerus and @maenunez on Insta and comment "I Want One!" below to be entered!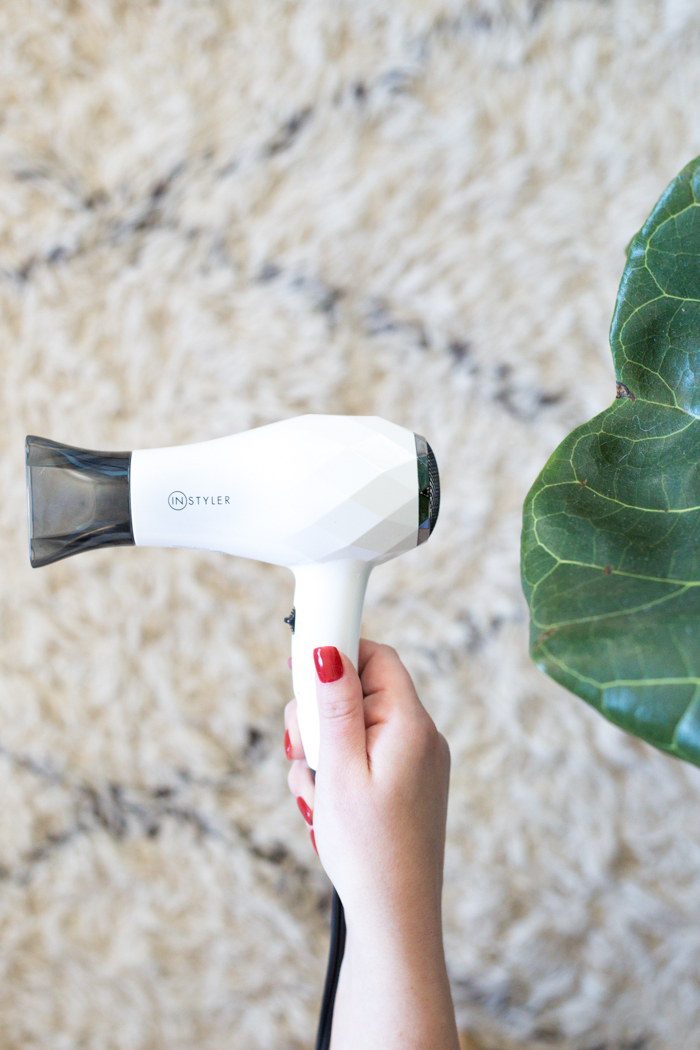 2. InStyler BLU Mini Dryer c/o
This little guy is the mini version of the dryer above and, guys, I'm in love. I'm not typically a fan of mini versions because, while they're cute, they tend to be just that not work that great. This, on the other hand, is a fully functioning mini dryer and dries my hair incredibly well. It doesn't have all the same settings but it gets plenty hot. It's perfect for travel or for your gym bag. Nick works out before work, so he tosses this in his bag to get ready for work. This will be the only dryer we bring with us on our trip to Colorado.
InStyler is also giving one of these away to one of you! One winner will get the full size and one winner will get this one. Both are great! Same entry rules as above.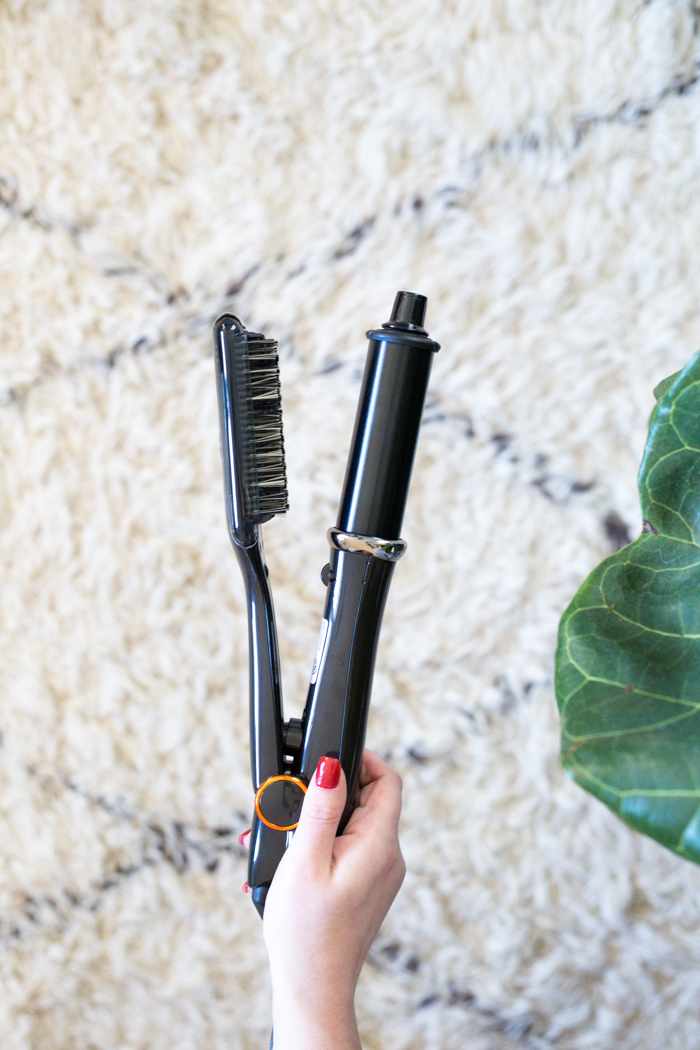 I've been really interested in this for a while but wasn't sure how it would work out. When I first tried it, I admit I was a little confused. A few YouTube videos later and a trial run and I was hooked! This tool is my favorite for faking a blowout. It's great for adding volume to flat hair and can be used to straighten or add a little wave to your hair (I've not tried this yet). I personally just use it to straighten and flip my hair under, but it makes my hair look so voluminous! I love it for second (or third) day hair, too. This plus a little dry shampoo is a lazy girl's best friend.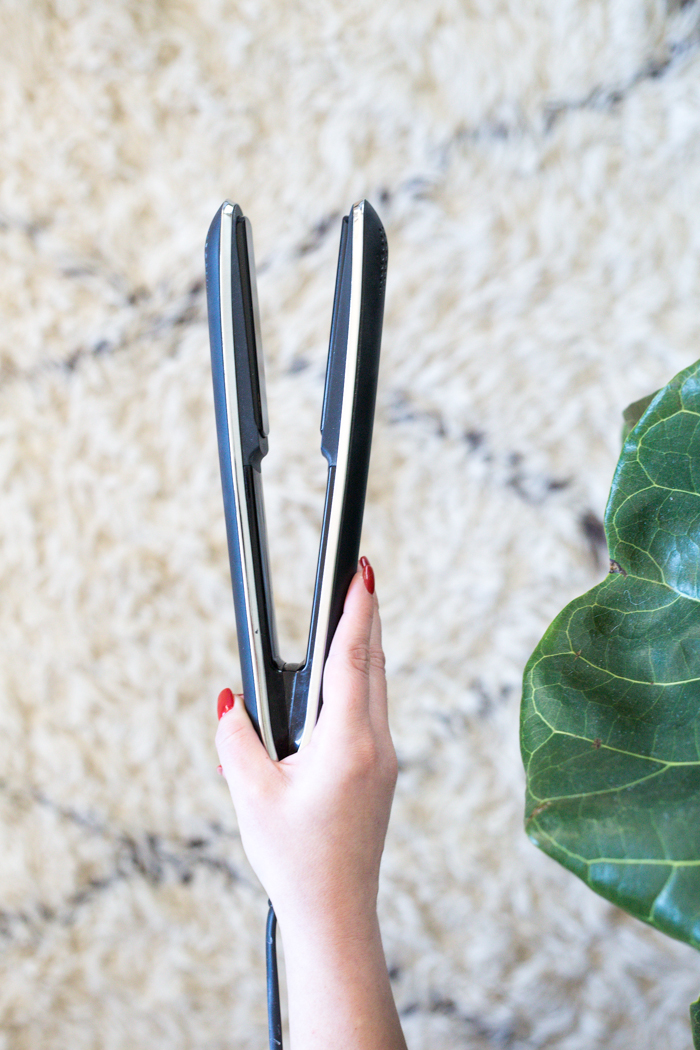 Before I talk about how much I love this straightener, I have to say I don't use it anymore. I ADORED this straightener for a year. But it crapped out on me and stopped heating up and I didn't want to spend the money on a new one. That being said, this is by far the best straightener I have ever used. Even though it's a hot tool, it made my hair feel healthier when I'd use it. It has a speaker in it and does a little jingle when it heats up. Anytime I'd use it around friends they'd be like "oooh, what is thaaat?" It made me feel cool. I would DEFINITELY recommend this iron, but definitely register the purchase so you can get a replacement under warranty. I don't know. I've never had a straightener give up on me that quickly. Maybe I got a dud?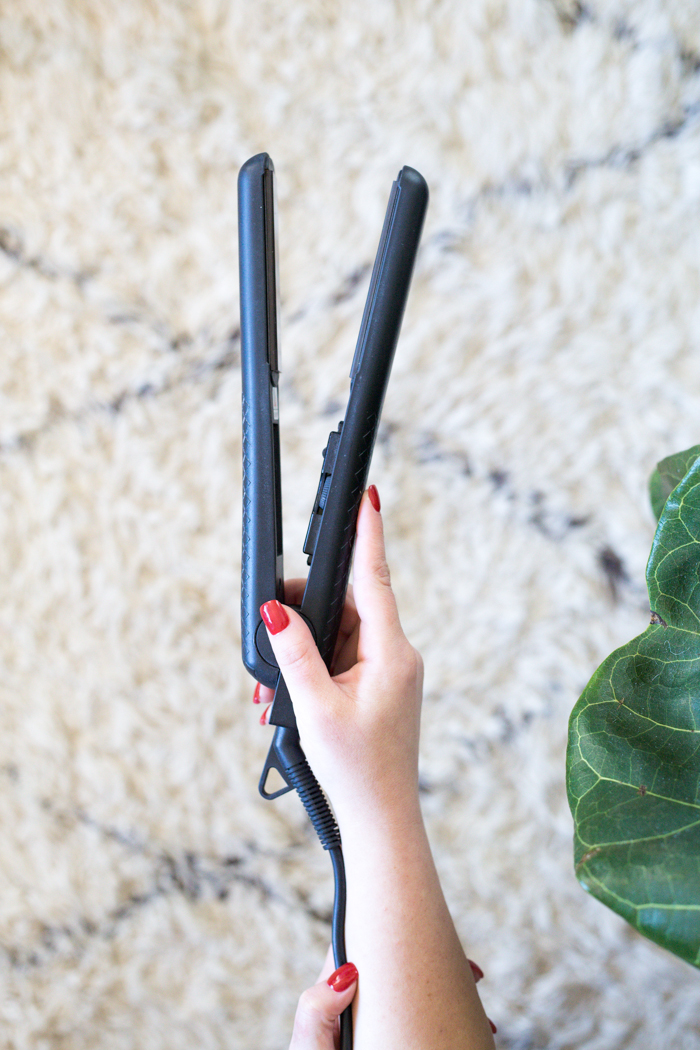 Before I got the GHD, I used this and I now use it again. It was a replacement for my CHI, I think. I bought it in a pinch because I just needed a straightener quickly and semi-affordably. It's actually pretty great and also under $100. You can see that it's well loved. It can heat up to 450 and is still pretty gentle on the hair. I can't stand flat irons that snag or pull your hair and this one doesn't do that. It's also dual voltage, which makes it a great iron for those of you who travel internationally. For anyone who has ever had their straightener go out on an international trip, you'll appreciate this. My straightener went out on me when I was on my honeymoon in Bali and Singapore years ago and Nick called me "Lion Head" for most of the trip. Not a great look. I ended up popping into a salon in Singapore just to get my hair washed and flat ironed. Best decision ever! Too bad it was at the end of my trip.

The Nume Titan 3 wands were super hyped a while ago. Every blogger and YouTuber was talking about it. The hype died down, but I'm still hooked on mine. It can be a little tough on bleached hair so, if that's your sitch, use with caution. It gets super hot, so it's good to be mindful of that when using it anyway. Use the glove and please don't burn yourself. I used the smallest barrel when I had really short hair, then I used the middle as it grew out, and I just recently started using the largest barrel to give me looser waves. It's been my go-to through all my hair phases and I still love it.

The GHD Curve is my FAVORITE curling iron. It's obviously well-loved. I use the Curve for classic curls on days when I want something a little more put-together and a little less effortless beach waves. It curls incredibly well and, as with the flat iron, actually makes my hair feel smooth and healthy. I'd go bananas if I got this for Chrismtas and I think a lot of gals would, too.

Guys. Of all the tools on here, this on is by far the best value. This brush is a miracle worker and does wonders for my hair. I have been working very hard over the years to train my wild, frizzy, wavy hair and while my hair care routine, products, and tools have all helped tremendously, I still struggle with frizz now and again. This brush handles it. If I run through the rain and my hair gets all frizzed out, this hair brush can almost entirely smooth it back to its previous condition. I use this brush after I've styled my hair to add shine. It helps smooth and shape my straight hair and it makes my waves look loose and shiny. I also like to use this brush to give new life to second- and third-day hair. I use it first thing in the morning and it's an instant cure for bed head. If you're looking for an affordable gift for the hair lover in your life, let this be it. I think it's suitable for every gal from younger gals to great grandma.
---
Shop the Post
---
Hope you found a gift or two that would be great for a lady in your life. Be sure to enter for a chance to win the BLU Turbo Ionic Dryer for yourself or a friend by following on instagram and commenting below!
Thaks for visiting!
xo,
Mae