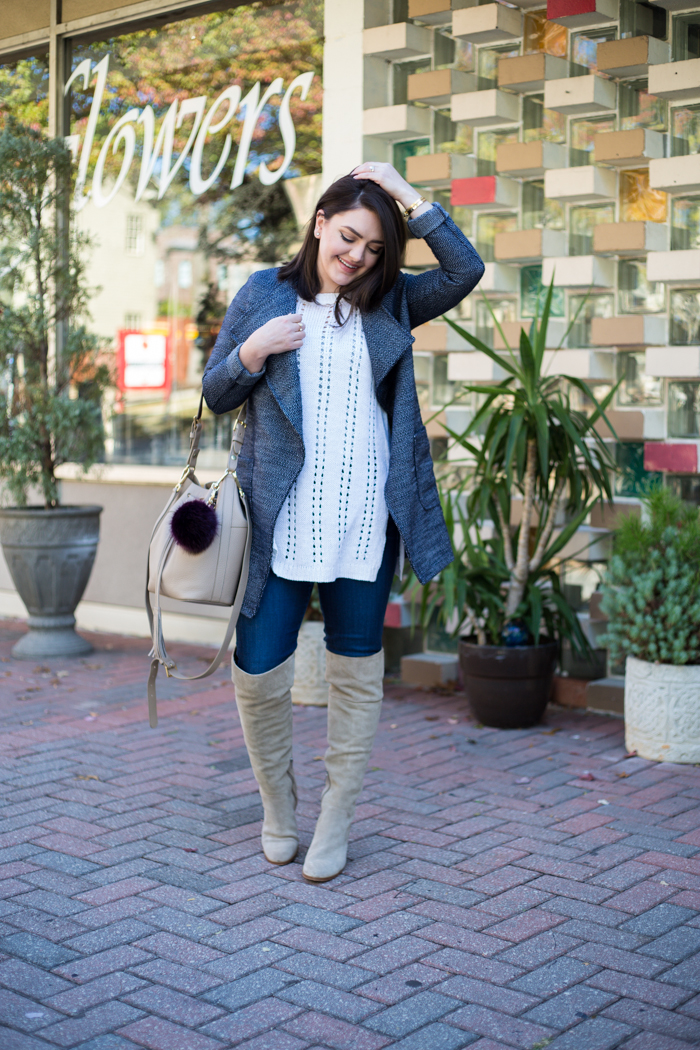 In the late fall and heading into winter, especially in Georgia, one of my favorite layers is a lightweight waterfall jacket. This one is cozy, flattering, and perfect for those chilly-but-not-freezing days.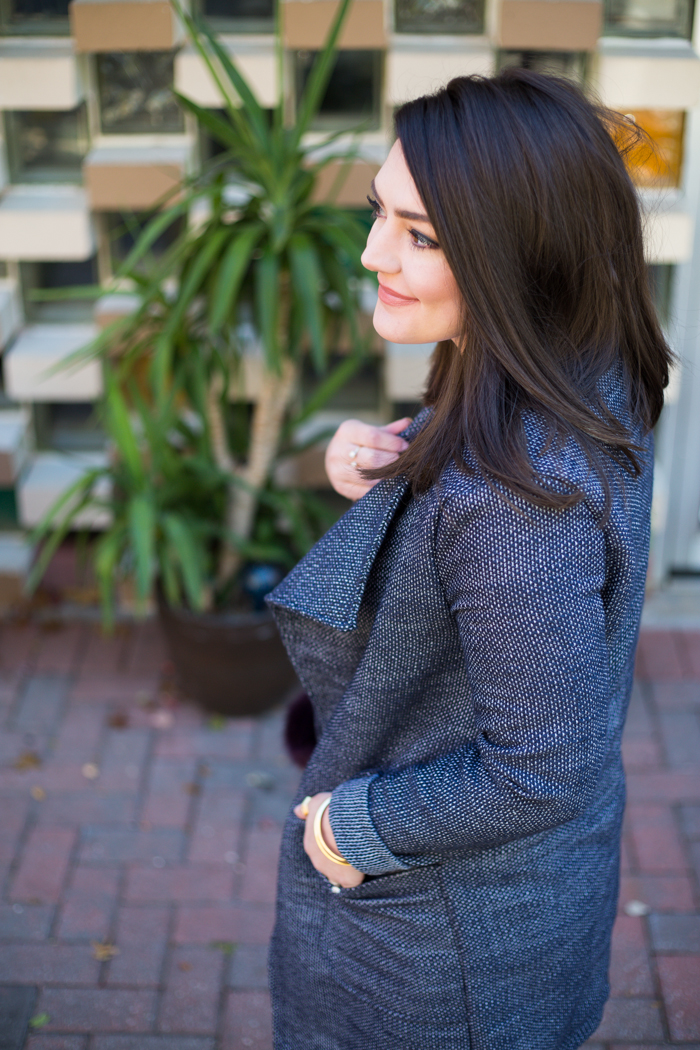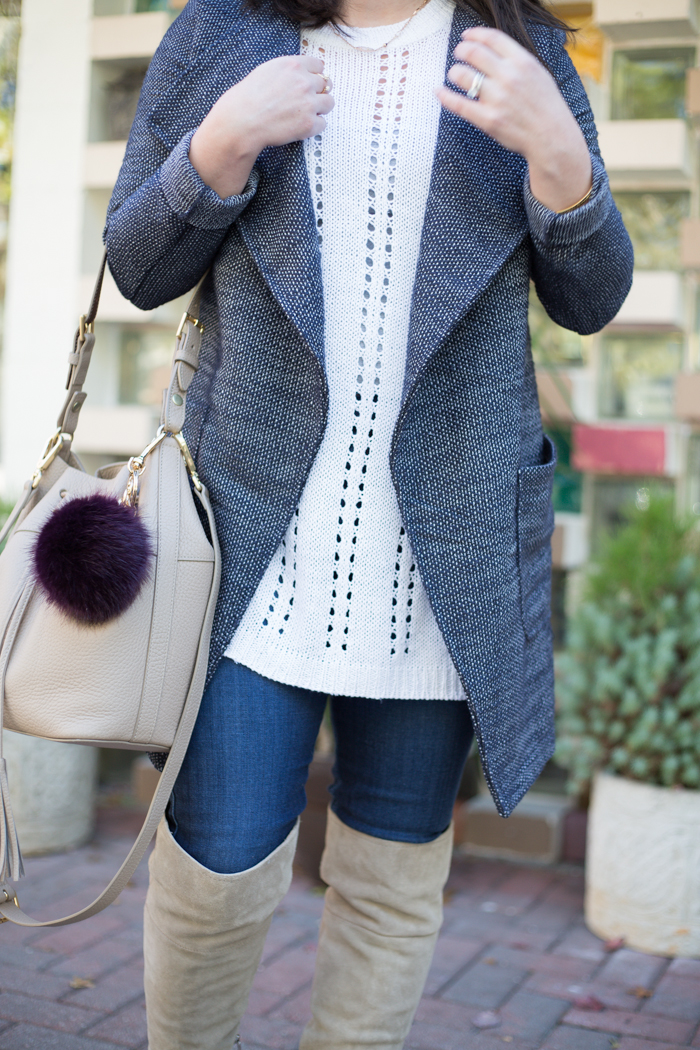 Waterfall Jacket + OTK Boots
I picked this waterfall jacket up from ASOS in March as a part of the end-of-season sale and it's one of my favorite layering pieces this season. It might sort of look like a knit material, but it's actually very structured. I love this jacket for a travel day or for hopping around from house to house on Thanksgiving. In fact, I think I might wear something similar on turkey day this year. The tunic sweater is loose but not puffy – perfect for feeling a little bit put together without showing off that lunch baby.
We shot this look exactly a month ago today but it seems perfectly relevant this month. We're FINALLY getting more cool days than warm days and it's making me so happy. I love the winter. I actually like bundling up and being outside in the cold as much as I do cuddling up at home when it's too cold to go out. I always try to convince Nick that we should move to Colorado (I have family there), but he can't handle the cold. I'll keep working on him, but in the meantime, I'm gonna eat up all the chilly weather I can.
---
Shop the Post
Waterfall Jacket | Tunic Sweater | Jeans | Over the Knee Boots | Bucket Bag
---
If you're in the market for some OTK boots or a new bag, don't miss Shopbop's Buy More, Save More event. Get up to 25% off your purchase with code GOBIG16! This is my FAVORITE time to stock up on designer denim, handbags, and shoes.
Thanks so much for visiting! I'll be back with more posts this week, but in case I don't see ya, hope you have a fabulous holiday weekend with your loved ones!