This post was created in collaboration with Cost Plus World Market as a part of their #JoyToTheWorldMarket campaign. All opinions are my own.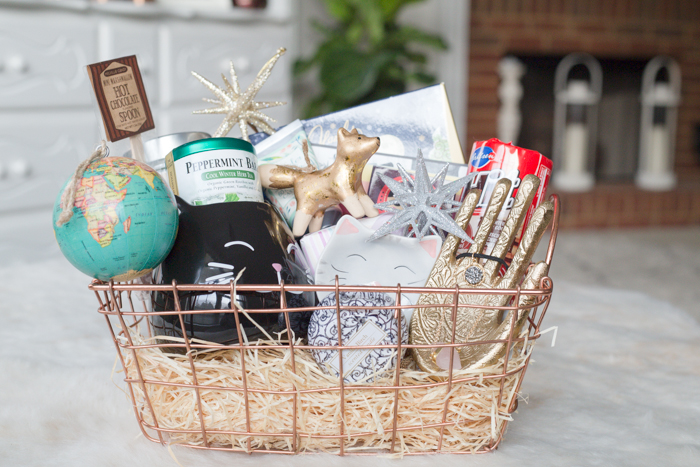 One of my favorite things about the holidays is giving gifts – especially when I'm able to give gifts that I know my friends and family will love! With an ever-expanding family, though, it can be difficult to knock out that entire list.
I have three sisters, two of whom are married with children. That's why, for the last few years, my sisters and I have exchanged names and each bought gifts for a different sister. Last year, we did a semi-DIY theme and my oldest sister drew my name and gave me the most bomb gift ever – a bunch of Mae Amor branded gear (a decal for my laptop, a t-shirt, and my favorite mug).  I'm close to all my sisters and I have so much fun being around them during the holidays and remembering our holidays growing up.
When we were kids, my mom always gave us the most fun stocking stuffers. She still does and it's actually one of the things I look forward to every year. I've been inspired by her love of stocking stuffers so much in the past that for a few years I gave gift baskets with similar items to friends. Cost Plus World Market is my absolute favorite place to shop for gifts and I always stop there first when I need a house warming gift, a thank you gift, or Christmas presents. So when Cost Plus World Market approached me about pulling my favorite stocking stuffers under $25 it was a no-brainer. I took a few hints from mom and got to work.
Stocking Stuffers Under $25
Given how close I am to my sisters, I decided to put together my favorite stocking stuffers for my baby sister, Missy.
I popped into Cost Plus World Market the other day and picked all these items precisely with Missy in mind, but I can think of a lot of people who would enjoy these items. I started with a pretty copper gift basket to display everything in, then found anything and everything that made me think of Missy.
I've dropped product links throughout the post, but all items can be shopped directly from the Shop the Post section at the bottom of this post. You're welcome. 🙂
You can also read more about my favorite baby sister toward the end of this post.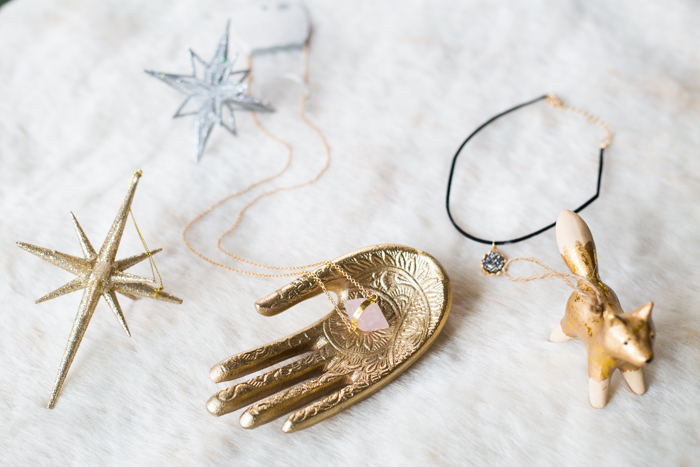 Missy loves hamsas, so I had to grab this hamsa ring holder. She also loves stones and I thought she'd be drawn to this rose quartz necklace and pyrite choker.
Fox Ornament | Starburst Ornaments available in store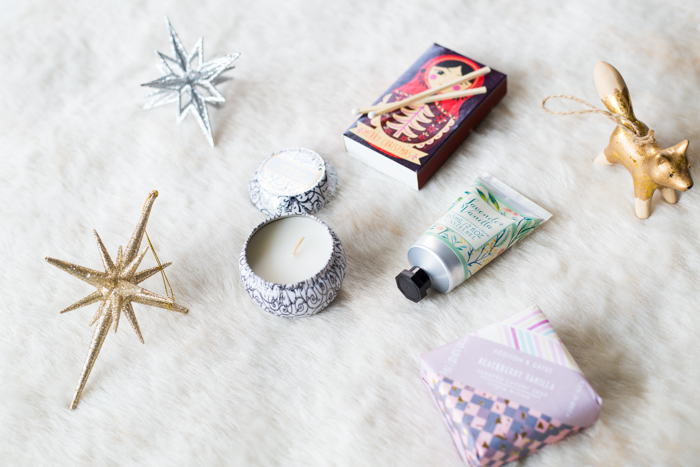 Missy works in addition to going to school full-time, so I thought she could use a little relaxation by way of some nice smelling things. Vanilla Birch Candle, Blackberry Vanilla Soap, and Lavender Vanilla Lotion. I didn't mean to get all vanilla, but I hope she loves them!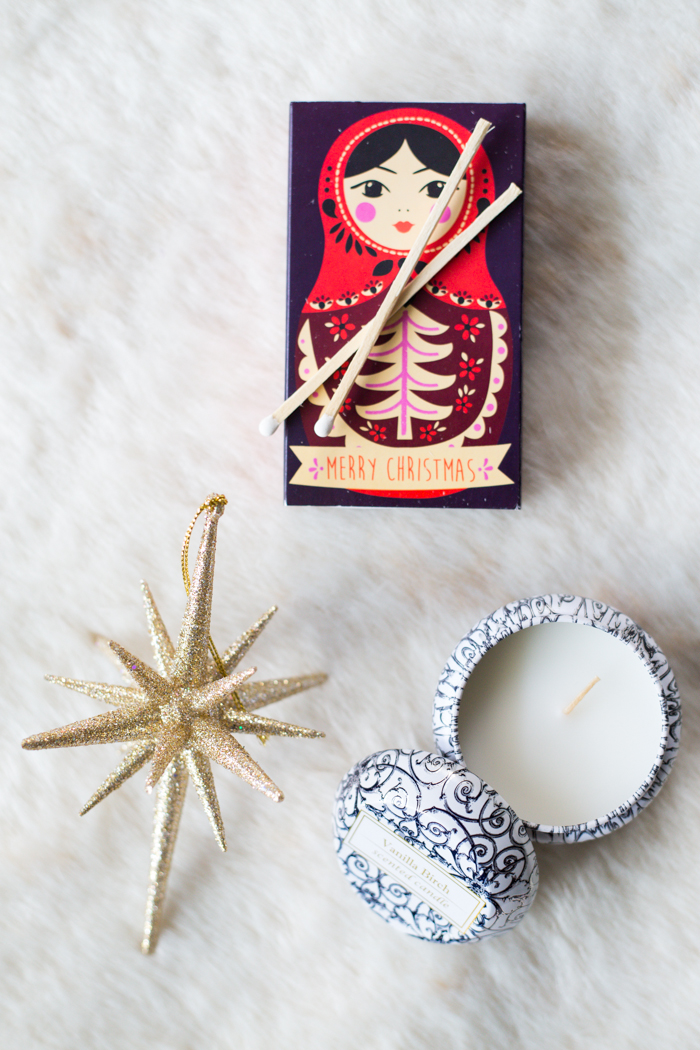 The long matches are available in store and they have all kinds of different boxes. Nick liked them so much we had to go back and get more for him!
Being a student, I thought Miss could use a couple pretty paper goods, though being a student is not a requisite for these cuties. Can I get these cute journals, please?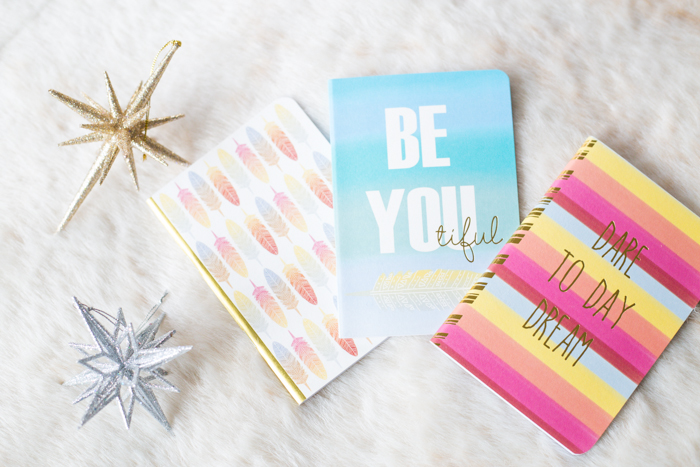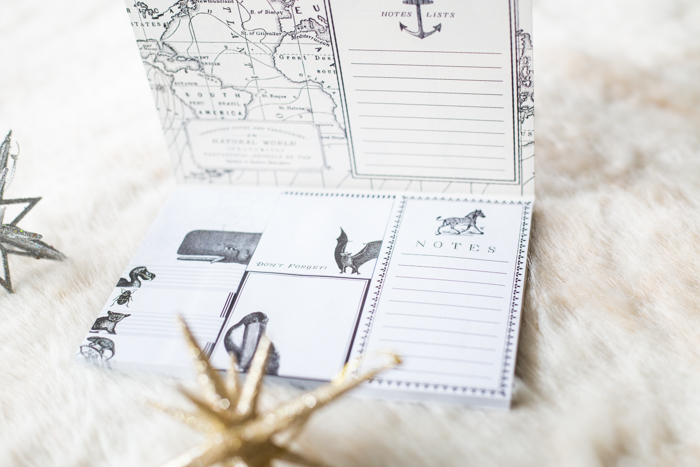 Fantastical Animal Sticky Notes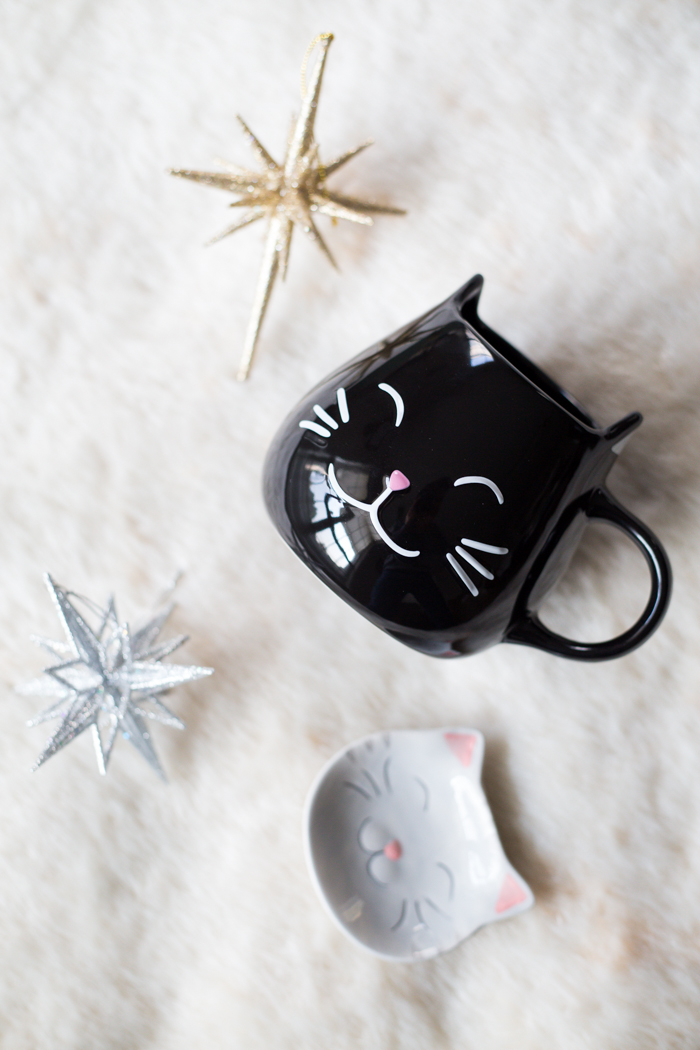 Missy loves all animals, but puppies and kitties have a special place in her heart. She's been known to rescue a cat or two. When a cat showed up at our house years ago, we fed him, named him, and campaigned to keep him. Actually, not keeping him wasn't an option. We told our parents, "look, he lives here now. Do you expect us to kick him out?" And our little white kitty, Desmond (after LOST), has been with us ever since. I'm pretty sure he has several families but we'll take all the cuddles we can get from him.
Cat Mug (isn't this the cutest?) | Cat Spoon Rest
Both of these items available individually in store.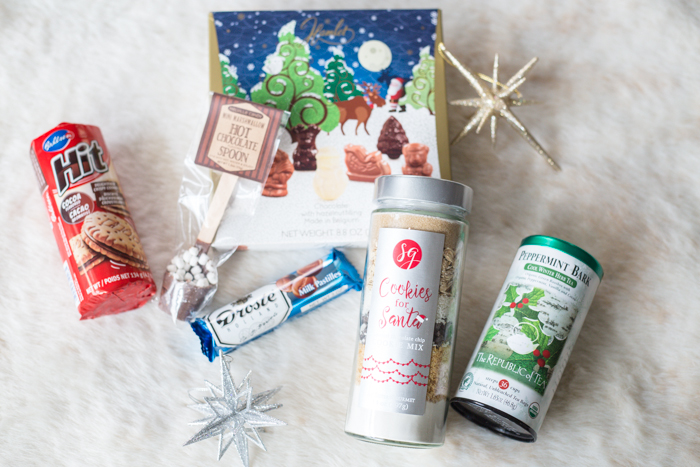 Every girl needs a few snacks and I think they make the best stocking stuffers – little things to grab and share during the holidays. These are some of my favorite things to buy from Cost Plus World Market. There's such a great variety and you can find so many items that are usually only available in other countries.
Hit Cookies | Hot Chocolate Spoon | Christmas Chocolates | Droste Chocolates (in store) | Cookies for Santa | Peppermint Bark Tea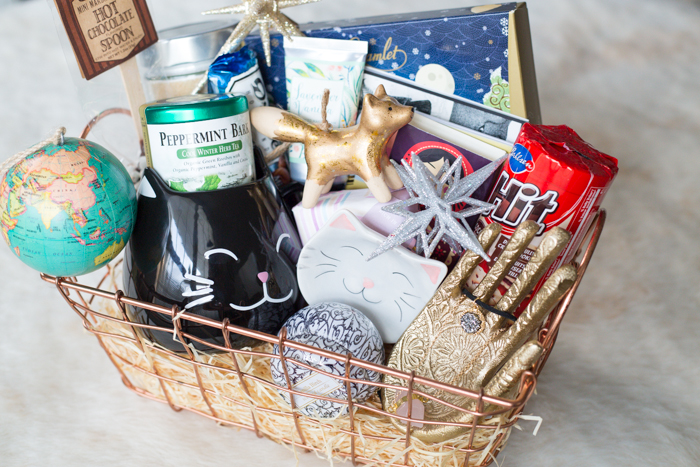 Missy is one of my best friends. We're four years apart, but even when we were younger, she was always someone I could confide in. I can call her crying when upset about the condition of the world and she'll calm me down and remind me of the good things. While we ground each other, we tend to see the world in similar ways and can sympathize with one another. A few years ago, she came to visit me and Nick in Atlanta and we all went to see Life of Pi together. In the first few minutes of the movie, Nick looked over at Miss and I and we were both just sniffling and crying. He was just like, "woah, what? Why are you guys crying?" And we looked over to him almost in unison, tears running down our cheeks, and muttered, "the animals."
She's a senior in college with just one more semester after this. She loves animals. She loves to travel and is an excellent travel companion. She's stylish but doesn't buy into trends. She's always been unique and independent. She's younger than me only in age.
---
Shop the Post
Copper Gift Basket | Fox Ornament
Hamsa Ring Holder | Rose Quartz Necklace | Pyrite Choker
Vanilla Birch Candle | Blackberry Vanilla Soap | Lavender Vanilla Lotion
Ombre Journal Set | Fantastical Animal Sticky Notes
Cat Mug | Cat Spoon Rest
Hit Cookies | Hot Chocolate Spoon | Christmas Chocolates | Cookies for Santa | Peppermint Bark Tea
All items provided c/o Cost Plus World Market
If you're looking for more ideas for gifts for her, World Market  has so many cute ideas than just these!
---
Do you have any gift giving traditions for the holidays? What are your favorite stocking stuffer ideas?
Thanks for visiting!
xo,
Mae