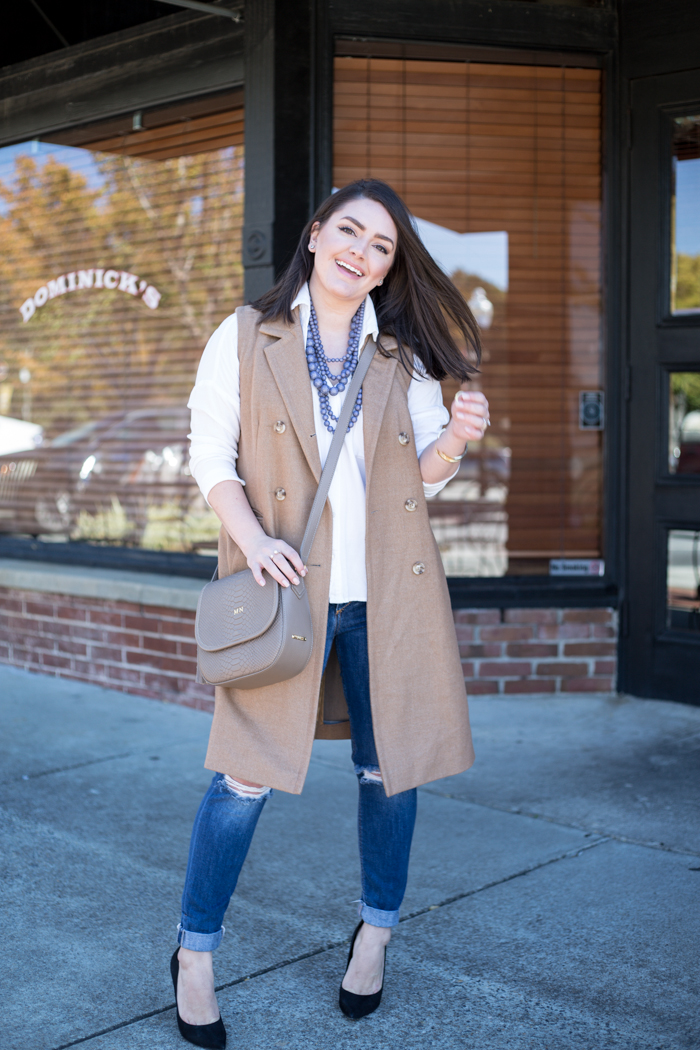 Pulling an old look from the archives that apparently never got shared! This sleeveless coat is everything. I wore it nonstop last year and pulled it out again this fall. I absolutely love the structure of it and I love what it adds to a basic jeans and button down look.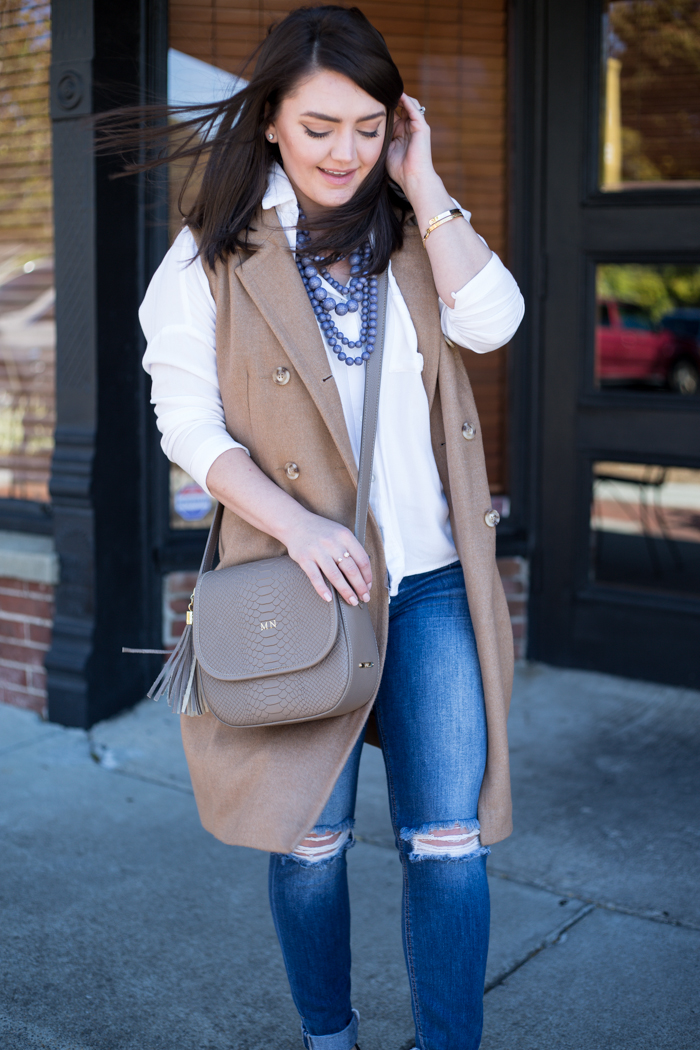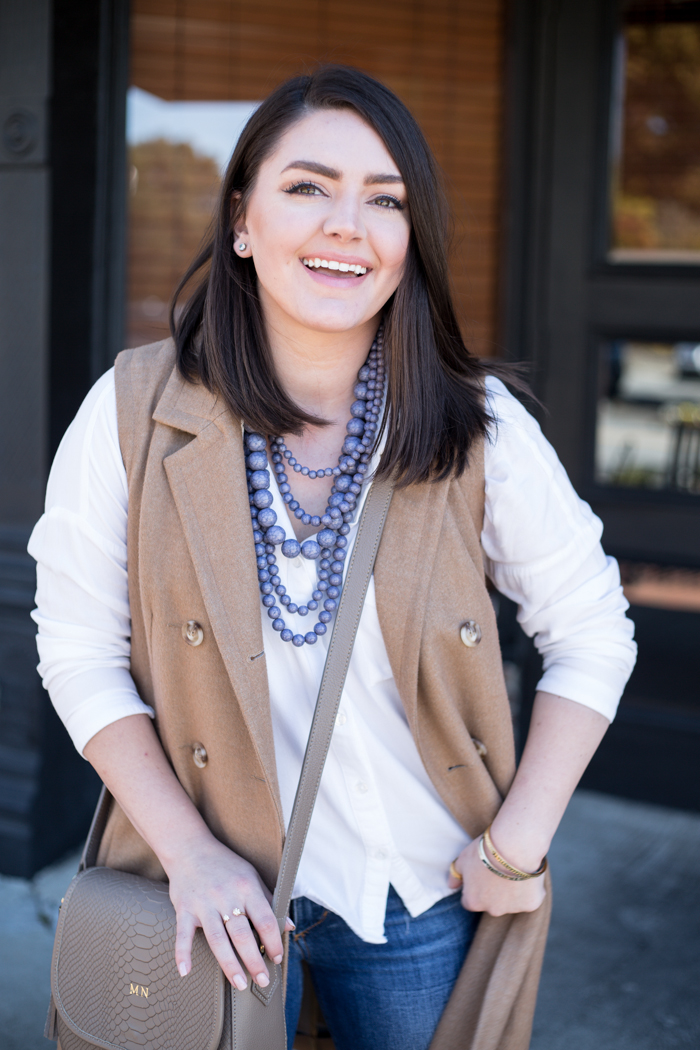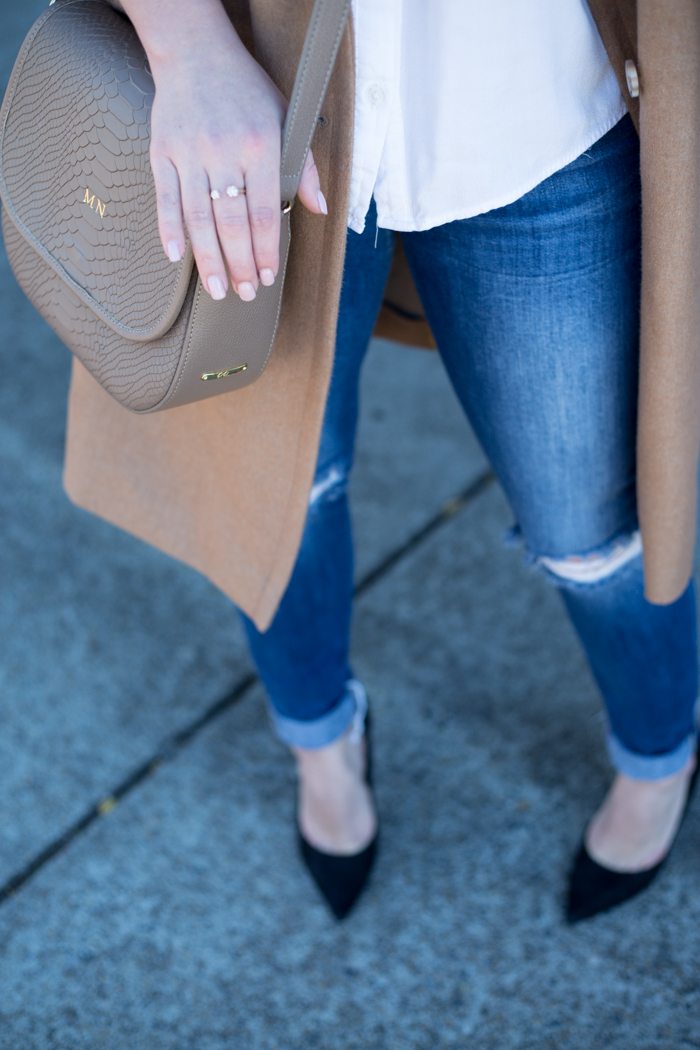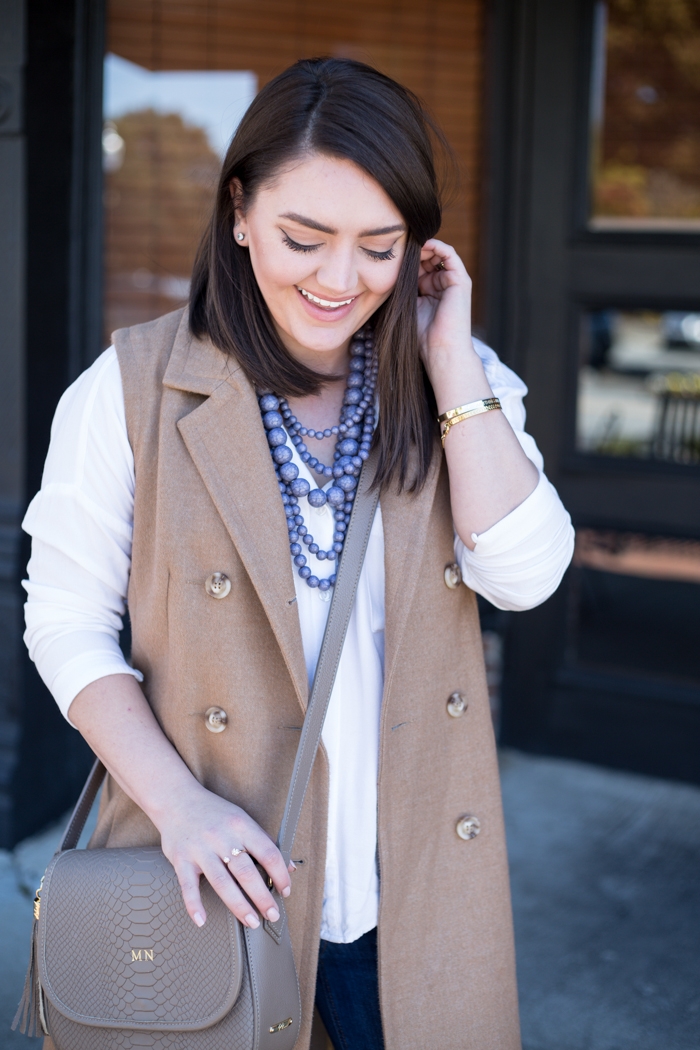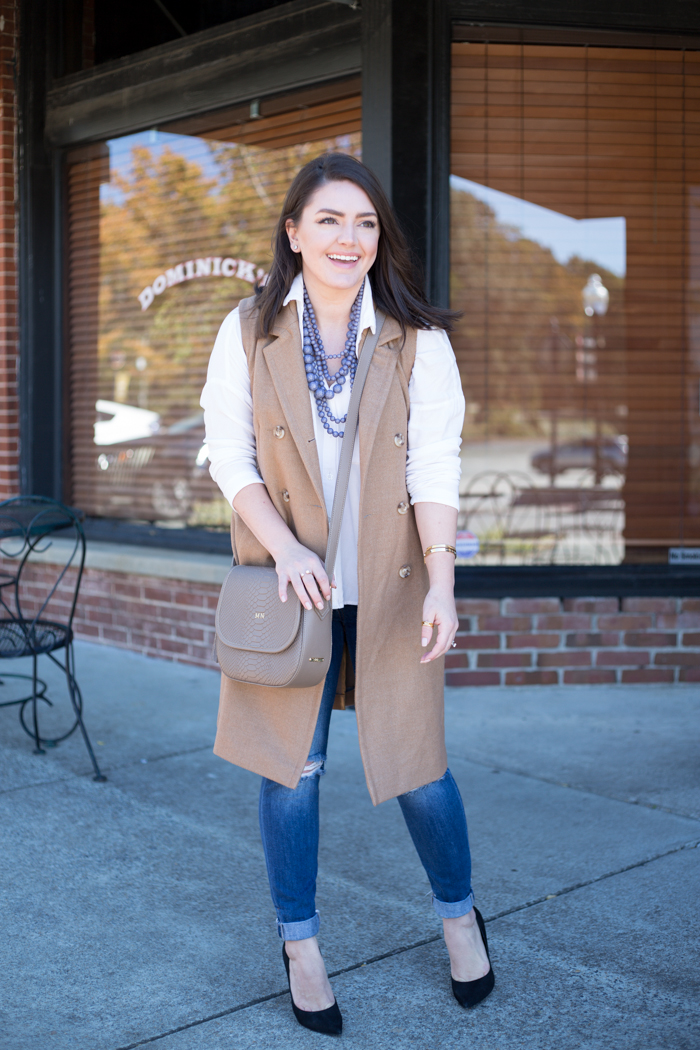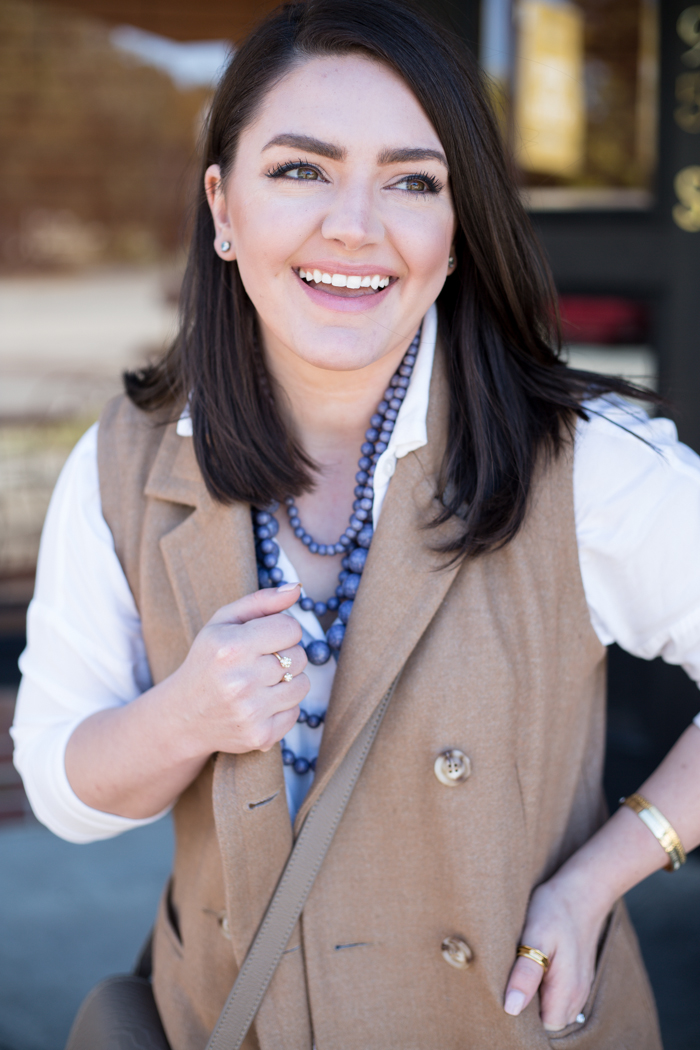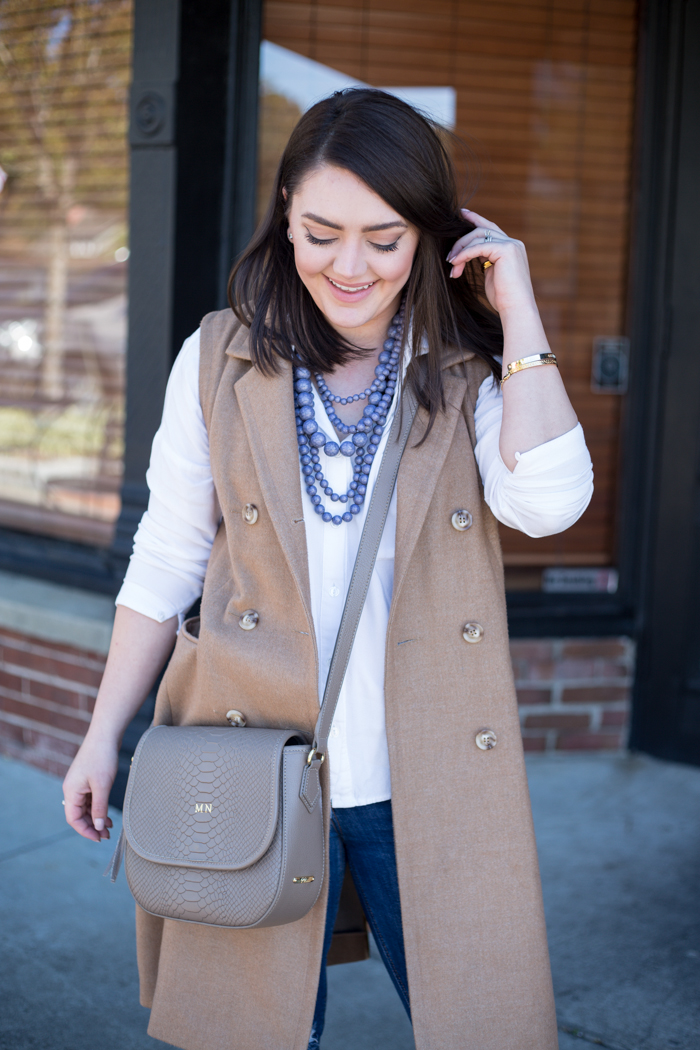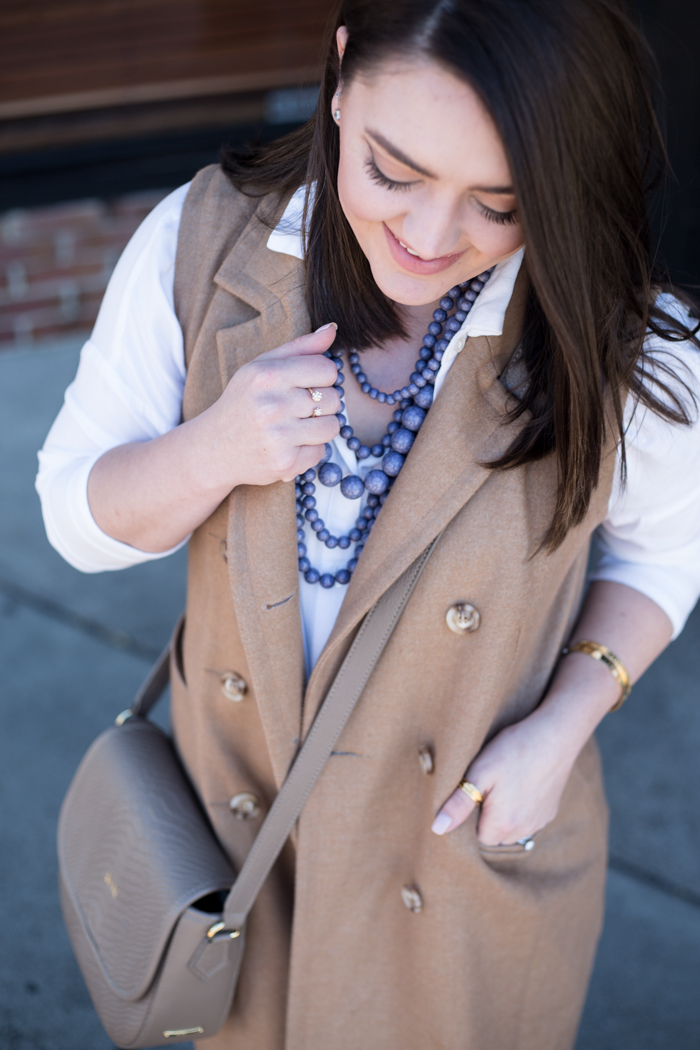 Guys, I don't get the weather. It's (basically) December and the weather still can't make up it's mind. We had some cold days but it's been in the high 60s this week. Can it just be cold already? It did finally rain this week, though, thankfully. We've been in a drought for what feels like months and I was beginning to forget what the rain was like.
Since the weather can't make up it's mind, I'm still fully relying on light layers. I have been in love with this sleeveless coat for a while now. I think it's a staple piece that I will wear for years to come. I wore it nonstop last fall and it's still a favorite today. I love throwing it on with jeans, a button down, and heels or with a cord skirt, turtleneck, and booties.
I've added a layered strands beaded necklace for a little punch of trendiness, but I love this look equally with subtle and simple gold pieces. The necklace is in the color gray but it looks a little blue in certain light and in these pics. I kinda like it!
---
Shop the Post
Sleeveless Coat  | Button Down | Cross Body Bag | Jeans | Beaded Strands Necklace c/o | Black Pointy Toe Heels
---
Thanks so much for visiting! Hope you're having a great week so far 🙂
xo,
Mae