This post is sponsored by Banana Republic. All opinions expressed are my own.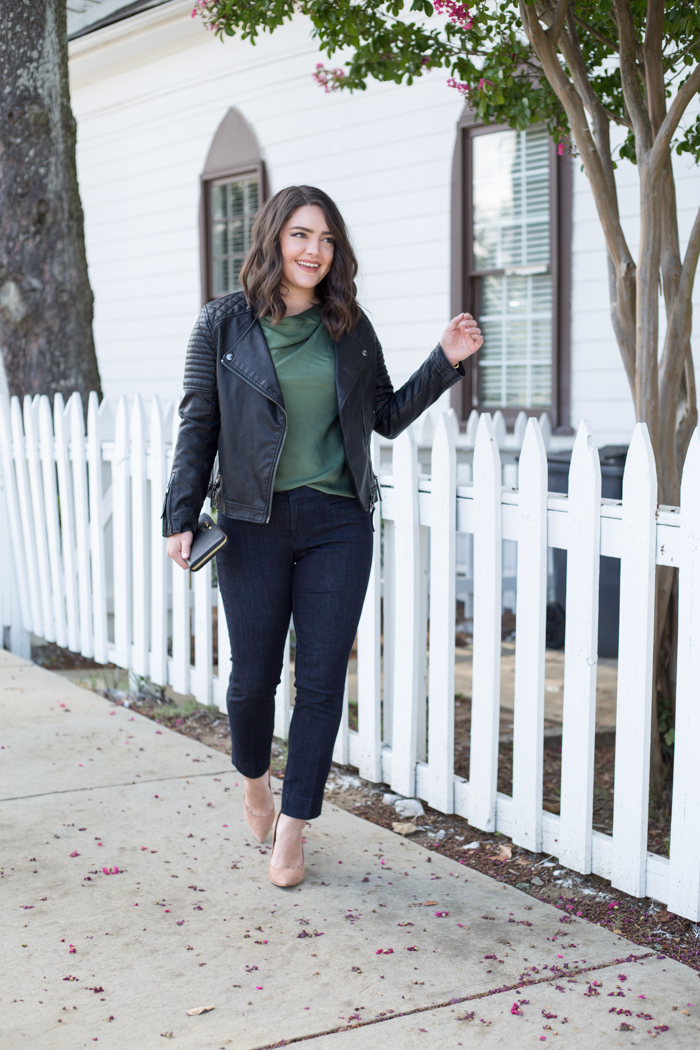 It's been a while since I ditched my old day job and, while I'm happy in my current position as Mae Amor, I sometimes miss the more professional clothing I once donned. I got rid of all but a few pieces of business casual attire I had a while ago. I can't lie, though, I love a nicely tailored pant and lightweight "office" blouses.
Denim Pant for Office to Night Out
In my old office, we could wear jeans as long as they were a dark wash, not skinny jeans, and not distressed. I struggled so hard to find the right jeans to wear to work. I really like business casual and every pair of jeans I liked was either distressed or skinny so I tried to just not wear jeans at all. I so wish I had a pair of these back then! As long as I could make the case that these weren't skinny jeans, I think they would have been a perfect fit
This denim pant, which sort of serves as an office-appropriate jean (usually), is chic enough to carry you right on into a night out (be it date night, girls night out, or cocktails with co-workers) after the workday. I would wear this office look sans the leather jacket with a lightweight cardigan. When the workday is over, just grab the leather jacket and your wallet and you're good to go for a night out!
[line]
Shop the Post
[line]
I'm curious, if you work in an office, what's your dress code? Would you be able to wear these and how would you style them? Drop a line in the comments below!
Hope you had a fantastic weekend! Thank you so much for stopping by!
xo,