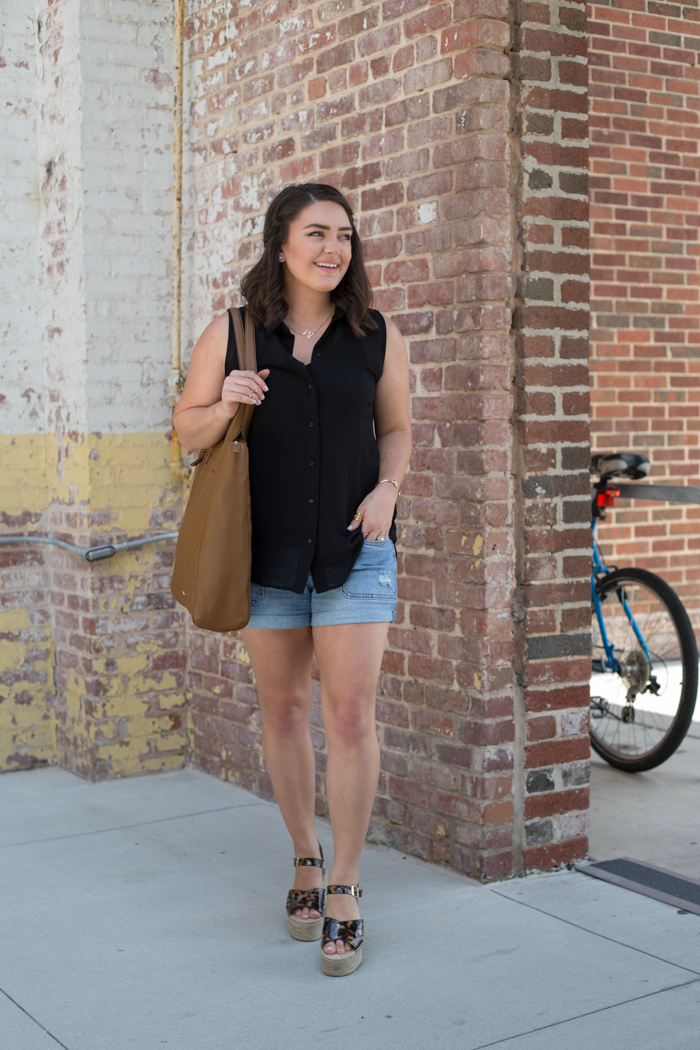 So, true story…I hate anything sleeveless (unless it's meant to be worn over something). I have serious issues with my arms and prefer to keep them completely covered. That being said, when it's so hot that you're drenched in sweat 3 minutes into a shoot, you start to consider some different options. So I brought out this sleeveless blouse and I have to say I don't hate it!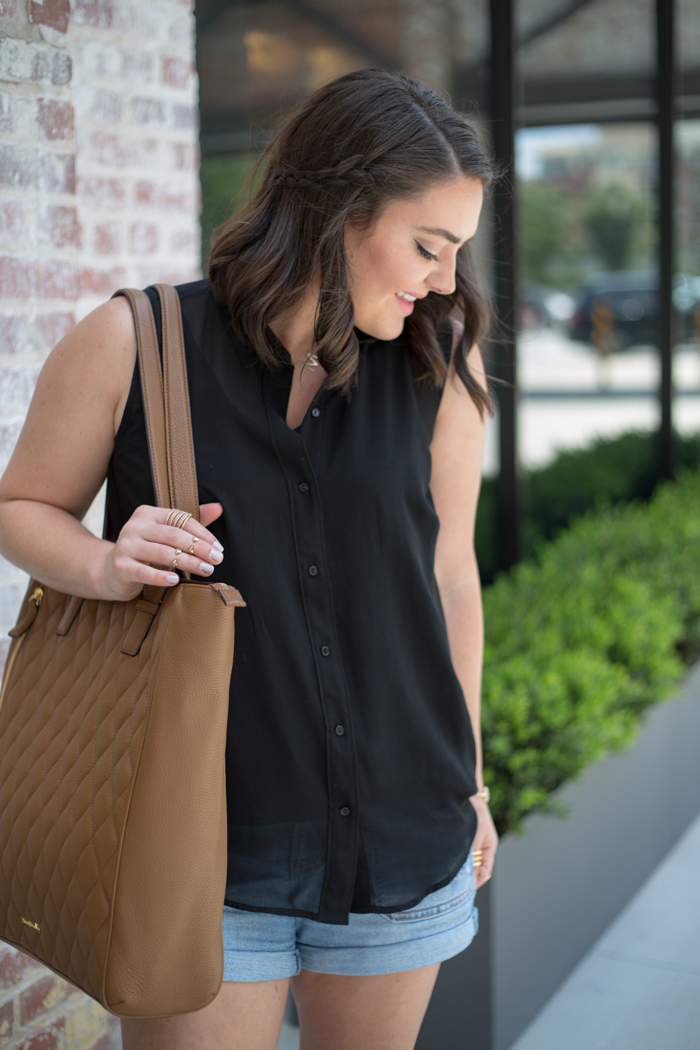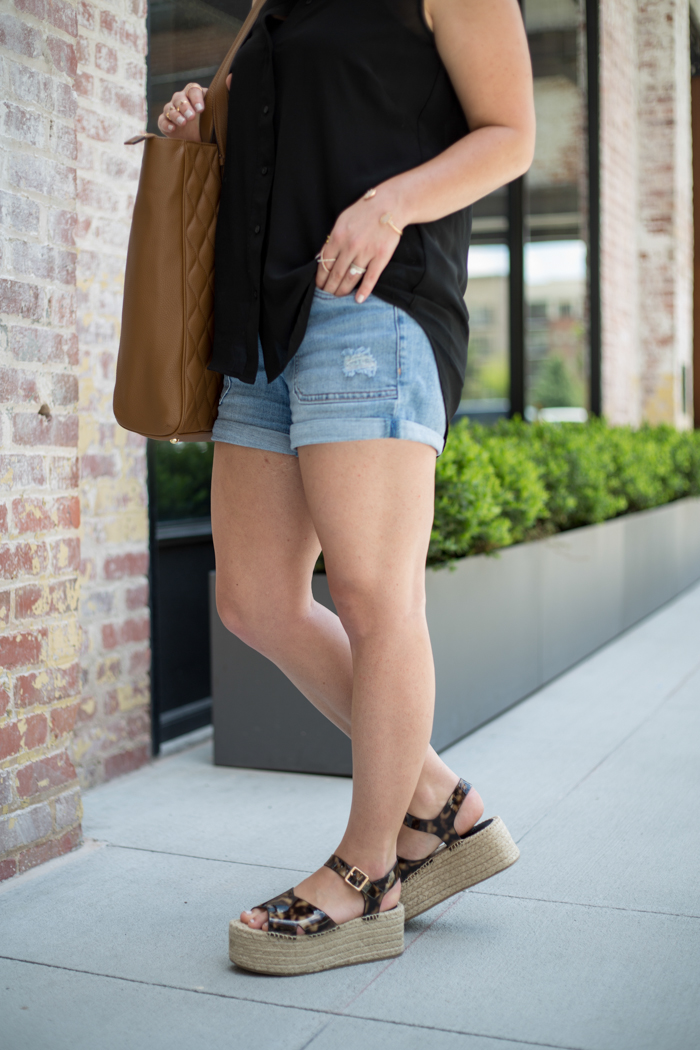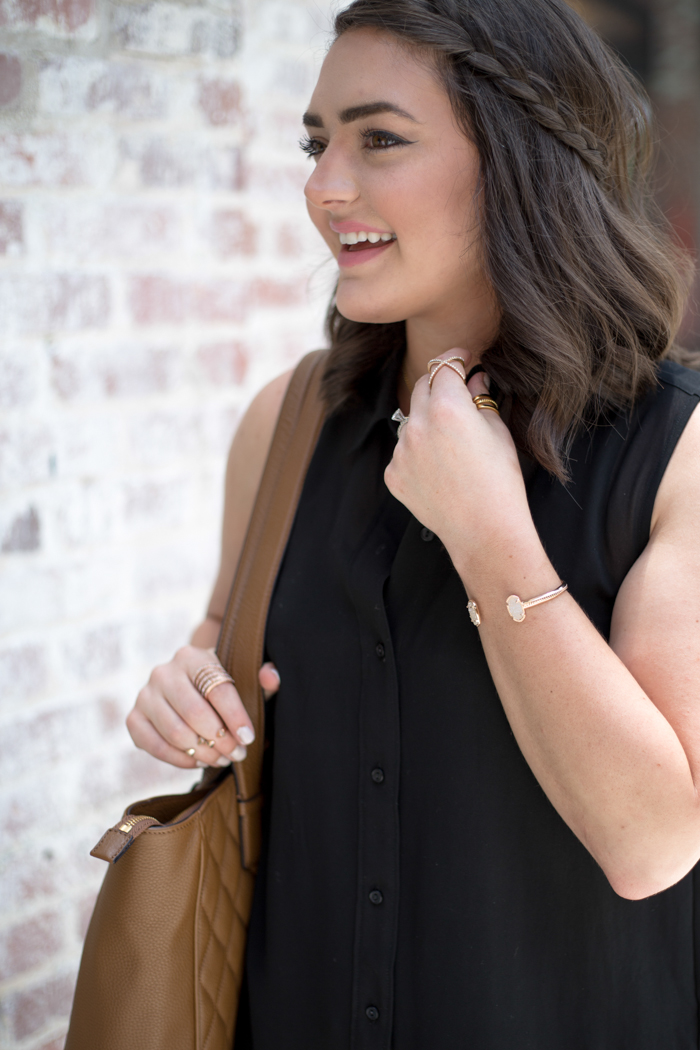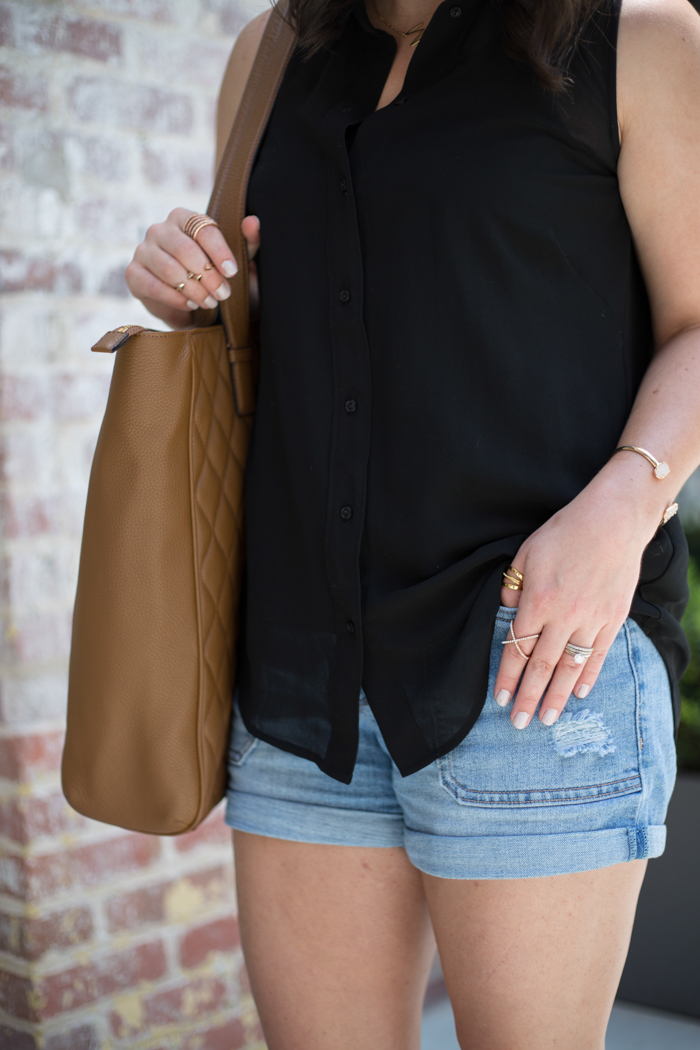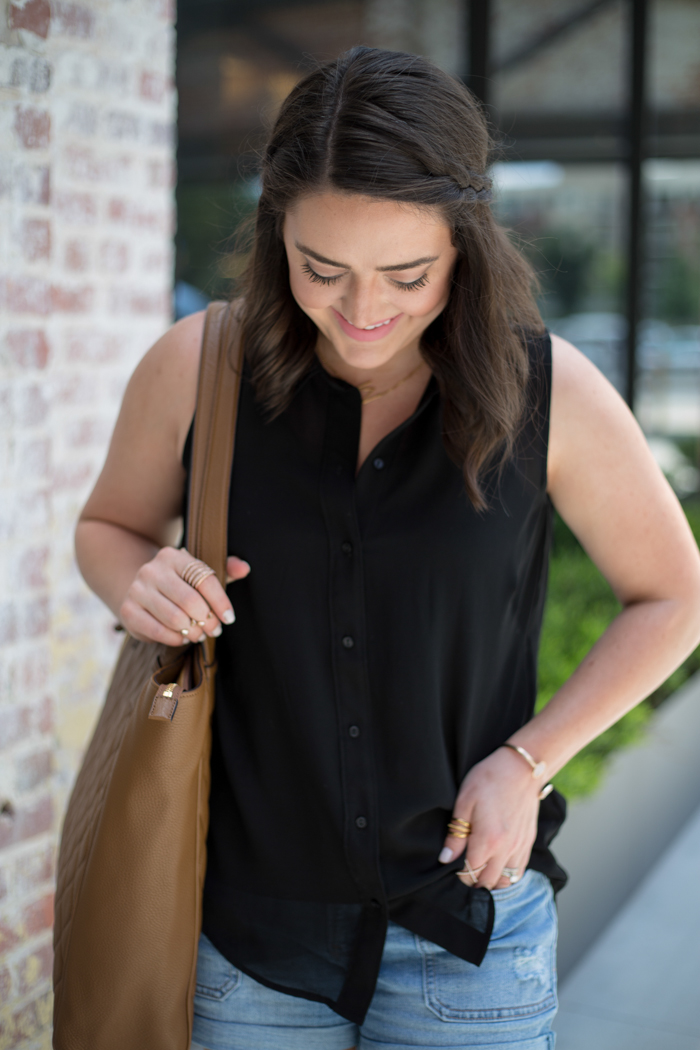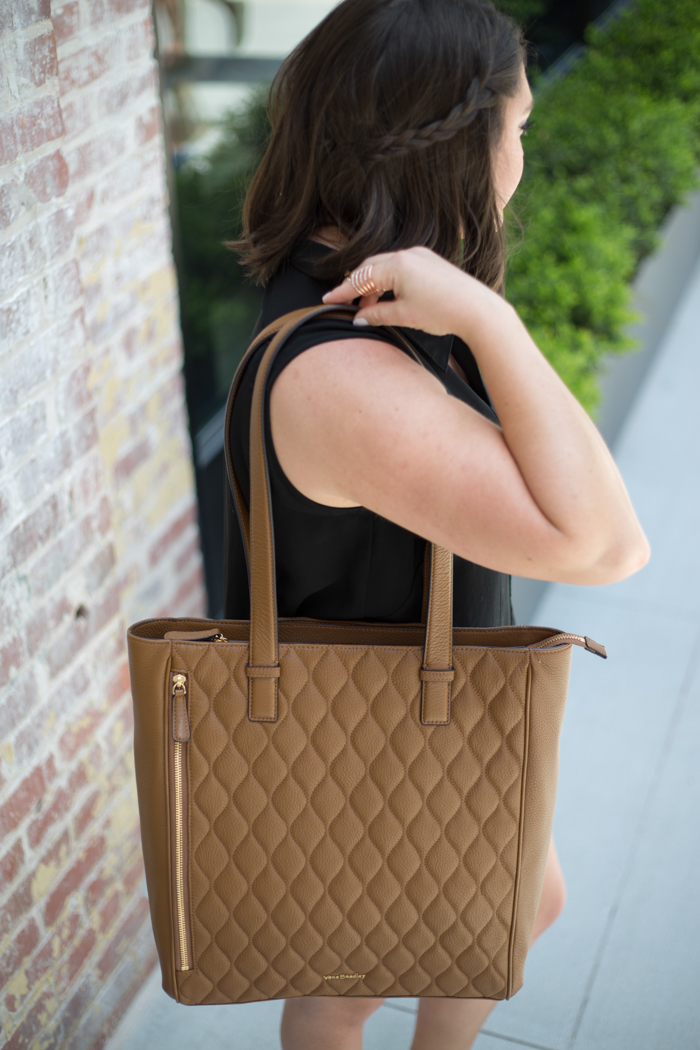 Sleeveless Blouse
I've had this sleeveless blouse for quite a while but I pretty much only ever wear it under a cardigan. It's seriously been so hot out that I can't even shoot for 5 minutes without my face melting off and my hair frizzing up so I've been reconsidering my hatred of all things sleeveless. I'm still not comfortable with my arms, but I'm really digging this combo anyway.
I wore this look the other day for a casual lunch date with N and felt so comfortable in it. These flatform espadrilles are pretty amazing, but they are definitely taller in person than they appear in these pics. They're still totally comfortable to walk in but there was a little bit of a learning curve as these are taller than even my favorite Dolce Vita flatforms (which also took some getting used to).
[line]
If you follow on Instagram and Snapchat , you know I'm headed to Charleston for The Blog Societies conference this weekend. If you're not following, then I'm telling you now! Sabrina, Lauren, and I will be headed to Charleston tomorrow so follow on Insta/Insta stories and Snap (Snapchat, are you dead now?) for a peek inside the conference and LOTS of fun collabs. Be sure to follow #SLMxTBScon to see all our pics.
Happy Wednesday! Thanks for stopping by!
xo,