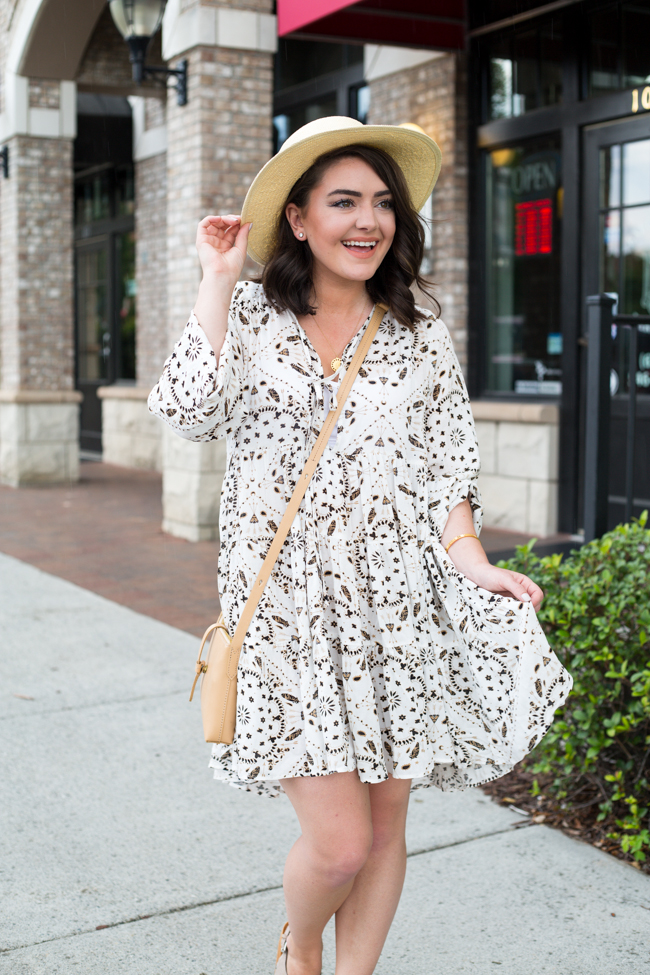 Jen's Pirate Booty Dress | J. Crew Bag | Gorjana Cuff | J. Crew Hat | Dolce Vita Shoes
I cannot believe it's already the end of July! This month has flown by! We've had some difficult days in the Nuñez household over the past several weeks, but I'm very excited to turn the page and experience some things I've been looking forward to for a while. This weekend, N and I will be headed to FL for a little R&R and then I'll be headed to #TBScon next week!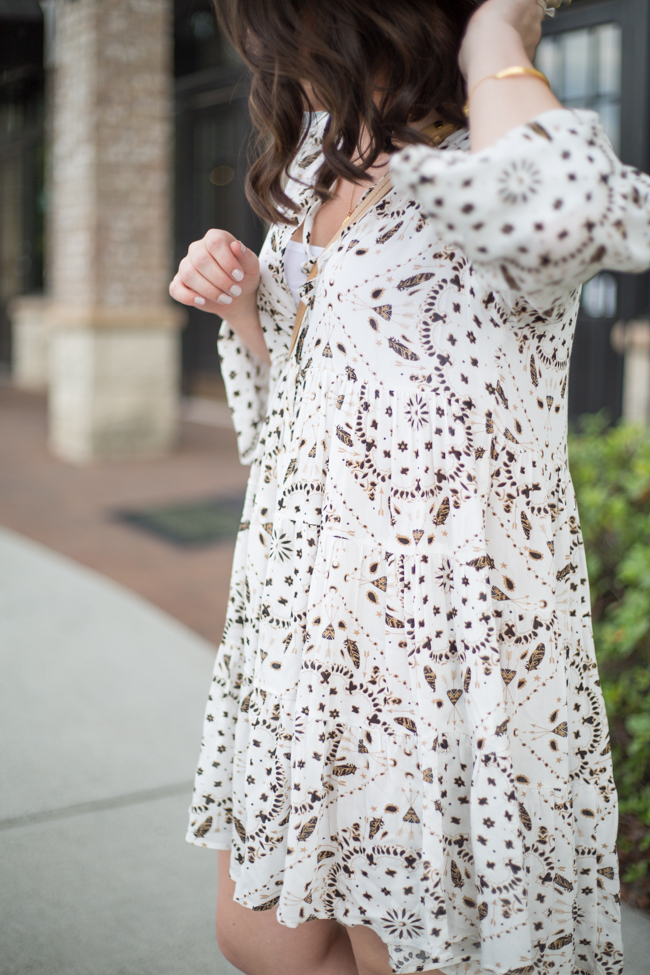 Even though there's still technically a bit of summer left, it feels like fall is basically here. Some of the schools in my area start as early as next week and that always triggers feelings of fall for me.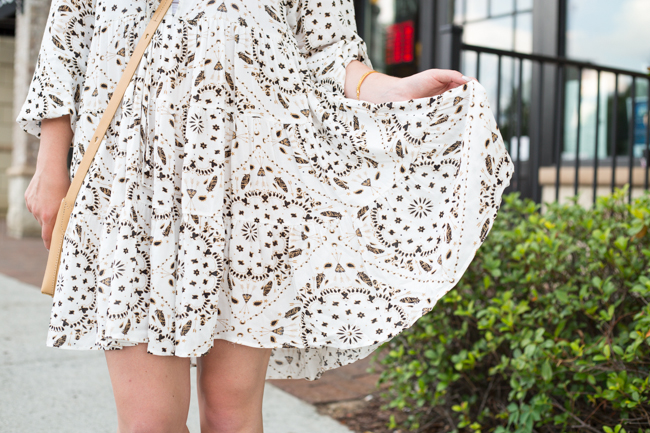 Thankfully, this adorable Jen's Pirate Booty dress is a perfect transition piece for summer to fall. The dress is lightweight enough to wear for the rest of summer, but I can definitely see it with booties and a felt hat for fall.
This summer I have been wearing some of the same pieces again and again. Normally this might bother me, but in this case, I'm not mad about. When I find items that I think are amazing, I'm glad to share them again and again with different looks so you can see different ways to re-wear the same things. For me, this crossbody, hat, and flatform combo has been on constant repeat and I think it goes with pretty much every summer thing I own. I have some new pieces coming to the blog very soon, but I just wanted to put it out there that I'm not retiring these pieces anytime soon. I'm going to wear them for as long as I can and I'm not going to apologize about it. Gotta stay true to the pieces I love, man! 🙂
Hope you're doing well! Thanks so much for stopping by!
xo,

[line]
Shop the Post