This shop has been compensated by Collective Bias, Inc. and its advertiser. All opinions are mine alone. #VIVACleansLikeCloth #CollectiveBias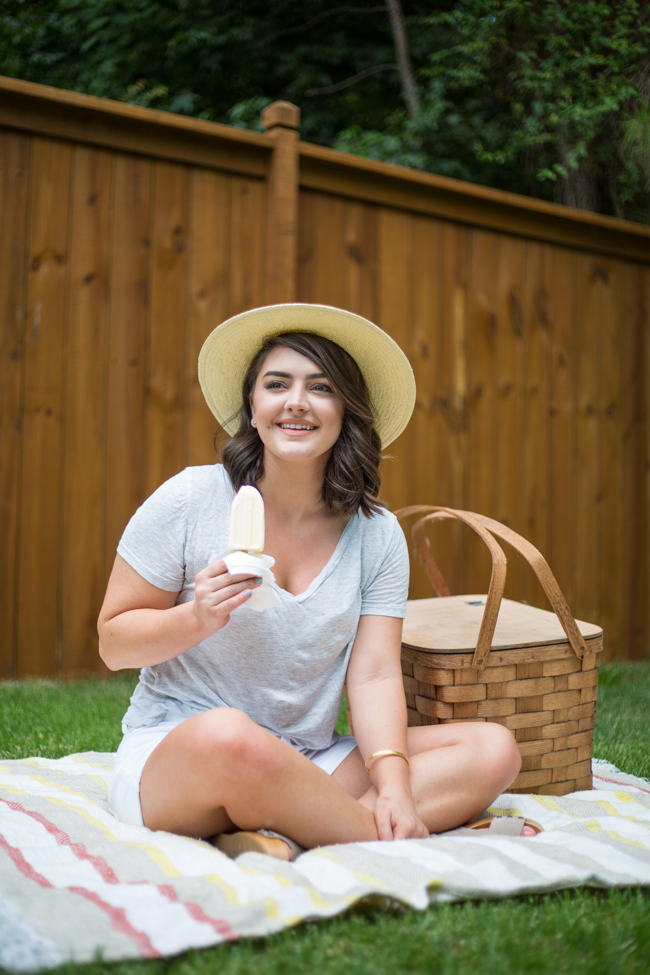 Summer is here now. Even if it's not technically summer for another week, the weather is certainly in full-on summer mode. It's hotter than hot outside. I'm breaking out all the shorts, sandals, and summer hats and I'm breaking out my popsicle mold, too! Read on to see my favorite orange creamsicle recipe and how I clean up summer's messy moments with Viva® Towels.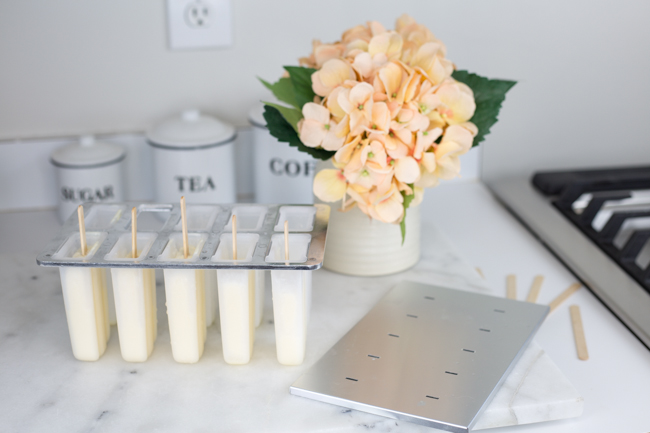 This past weekend, N and I attended a baseball game with some friends and it was so hot that we were all practically melting. It was actually about 100 degrees at one point. So when we had some free time at home this weekend, I got the popsicle mold out to make my favorite orange creamsicles after a backyard picnic. Let me tell you, these popsicles are delicious, but they certainly don't hold up to 100-degree weather very well and things got messy fast. It seems like as soon as I got them out of the mold they were melted (even inside the house in the AC). In the amount of time it took us to take a few photos, I may or may not have eaten three entire popsicles. You know…to save them.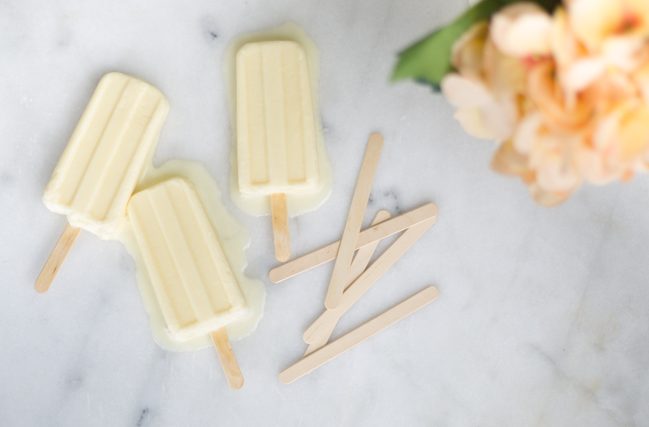 I swear to you I had JUST gotten these out of the freezer. So melty!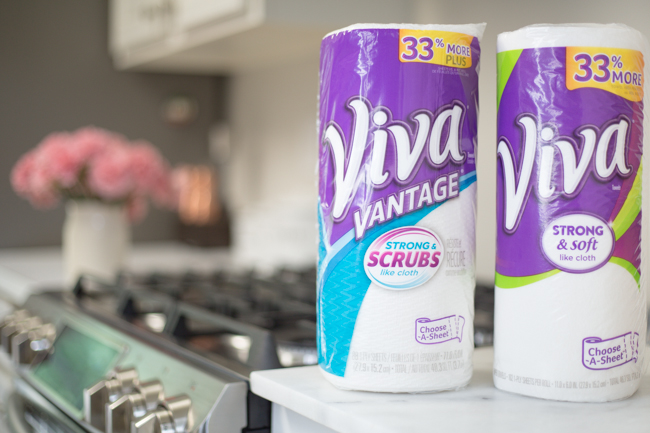 On a recent trip to Publix, I picked up a couple different kinds of Viva brand paper towels in preparation for our little picnic: Viva® Towels and Viva® Vantage® Towels.
Viva® Towels are durable, stretchy, strong, soft, and smooth and I found them to be perfect to use during our picnic. I used the original Viva® Towels to hold the popsicle, but it was also great for cleaning up messes. As I mentioned, these popsicles were melting fast and things got sooo messy when we were enjoying them outside. I had popsicle melting all down arms and legs. It was sort of comical, but at least I can truly attest to the power of Viva! The soft texture was soft enough to use on my skin. During our picnic, it started to thunder and proceeded to rain, so these actually were handy for dabbing the rain drops off my skin, too.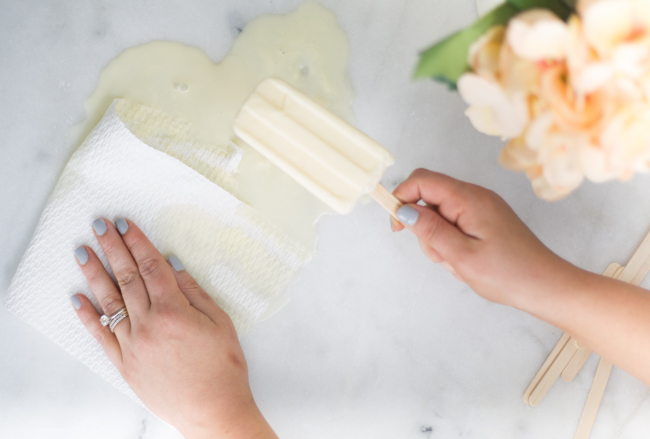 Viva® Vantage® Towels are more texturized and are perfect for scrubbing up sticky messes. I used them to clean melted popsicle off my marble slab and counter tops. They worked perfectly – even without any water or cleaner! They clean as well as cloth and are perfect for all your summertime get-togethers.
Orange Creamsicle Recipe
This recipe was originally published on
Oven Love
.
Recipe type: dessert
Serves: 6-8 (I ended up with 7)
Ingredients
1 cup orange juice
1 cup whipping cream (original recipe calls for heavy cream, full fat coconut milk, or melted/very soft vanilla ice cream)
3 tablespoons honey
½ teaspoon orange extract (original recipe calls for¼ teaspoon, but I like just a little bit more orange flavor)
½ teaspoon vanilla extract
Instructions
Whisk all ingredients together in a medium bowl.
Pour mixture into popsicle mold. Let set in freezer for about 1 hour, then add popsicle sticks. Then freeze overnight or until frozen (4-6 hours).
To release popsicles from mold, run the molds under water to loosen. Serve immediately.
I plan to make many more popsicles this summer and can't wait to try out some new recipes. I'll definitely have Viva on hand to help manage the messes.
Do you have a favorite popsicle recipe? Send me a link so I can try it!
Want to find out how Viva® Towel and Viva® Vantage® Towels can help in other summertime fun? Click here!
Thanks so much for stopping by!
xo,

I easily located Viva® Towels at Publix in the paper goods aisle.