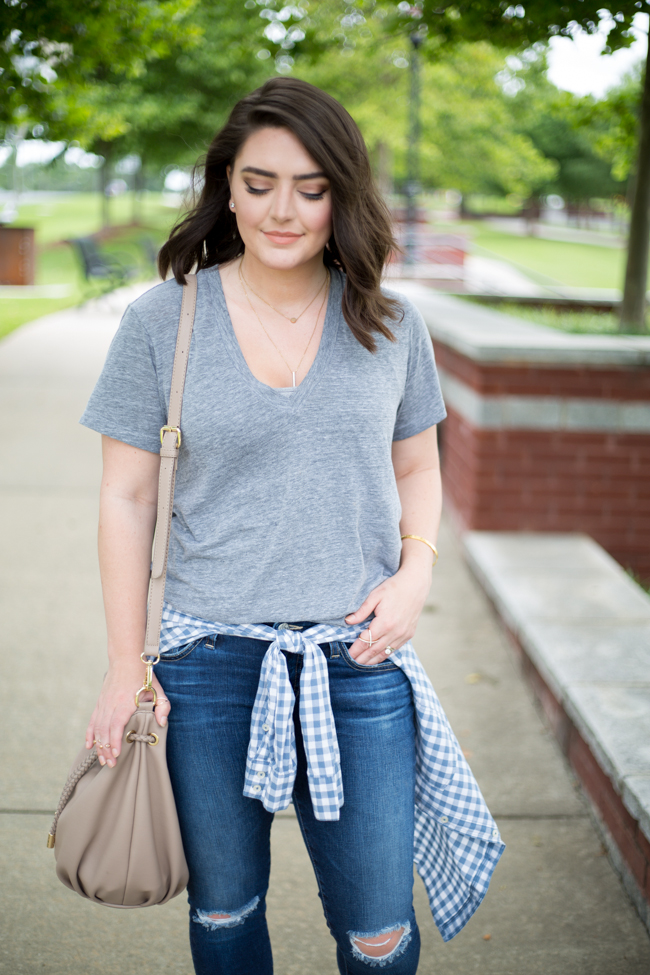 Styling a shirt around your waist might seem a little 90s, but it's a trend that we've been seeing a lot of lately and with good reason. Tying a shirt around my waist is one of my favorite ways to amp up a casual look when I'm running out. It's a really simple way to add a pop of color and print to a casual jeans and tee look. I'm eternally reaching for jeans and tee (as you well know), so anything I can do to make the look a little more interesting is good with me.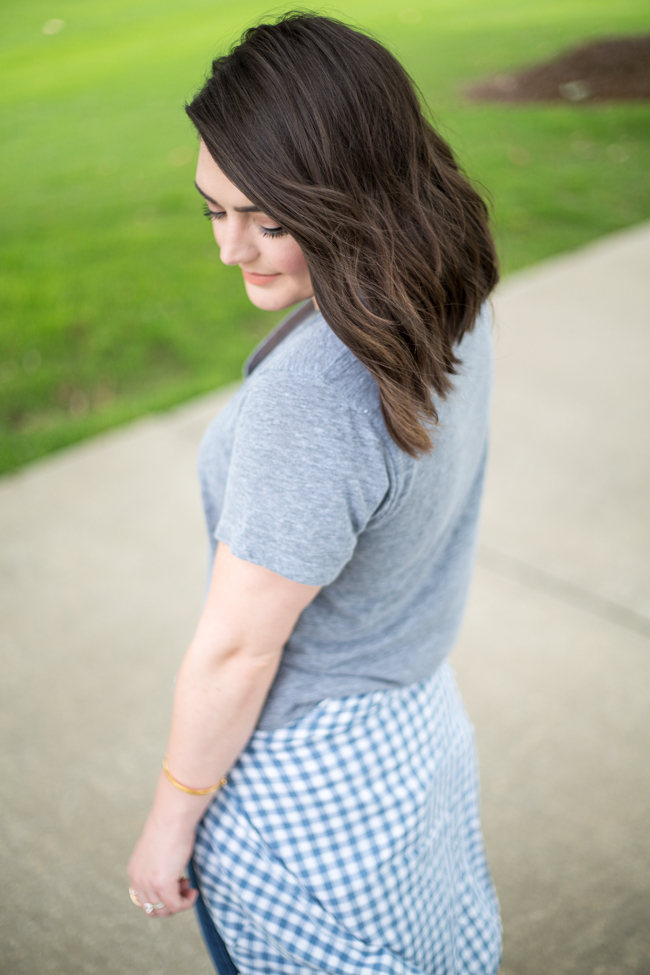 The other day, N and I were hanging out at the house and he asked me if I wanted to join him for an impromptu shopping run so he could look for a couple new pieces for himself. Despite the fact that I shop all the time, I actually hate shopping in stores. I pretty much always shop online because I can never find what I want in stores and I get hot and uncomfortable. But I never turn down a chance to hang out with the hubs, so I traded my leggings for these jeans and threw on these sandals. The look didn't quite feel complete so I tied my favorite gingham shirt around my waist. I liked the look so well I wore it three times 🙈. I thought it was worth sharing because I plan to wear a similar look this weekend to a baseball game. And if I find myself wearing a look time and time again, there's a chance you, dear friend, might enjoy it too.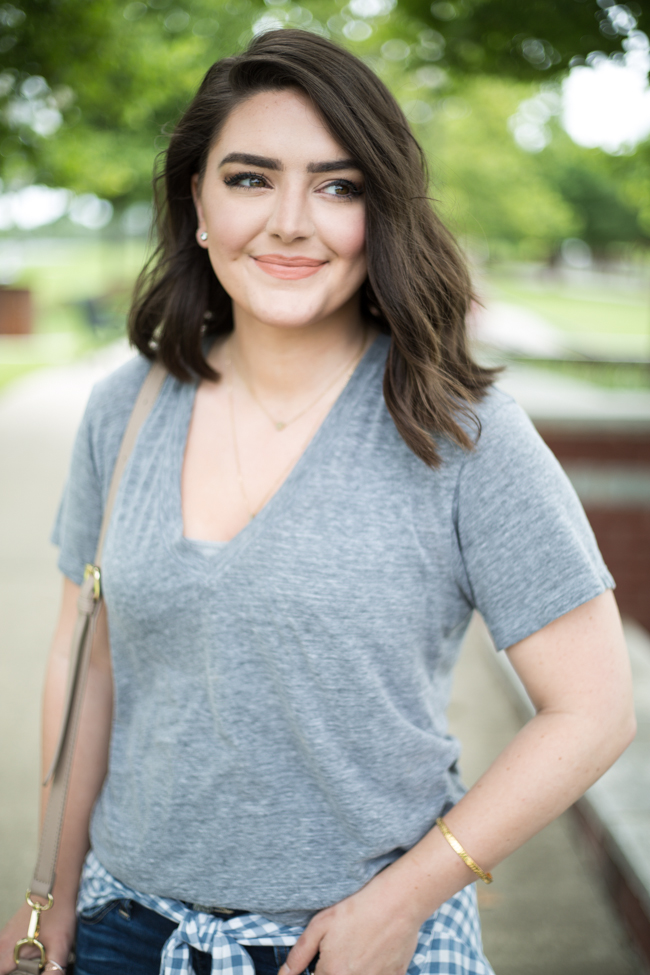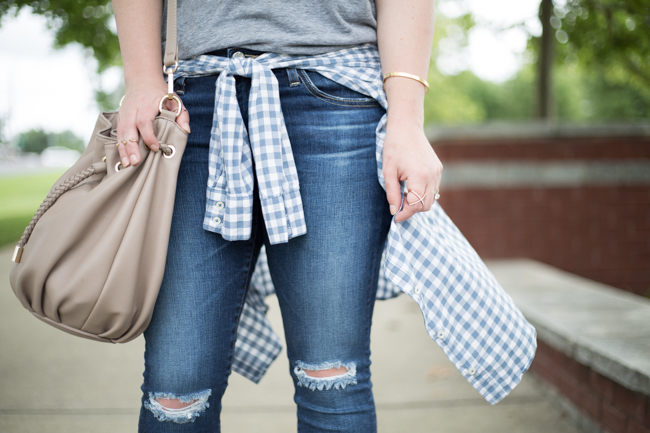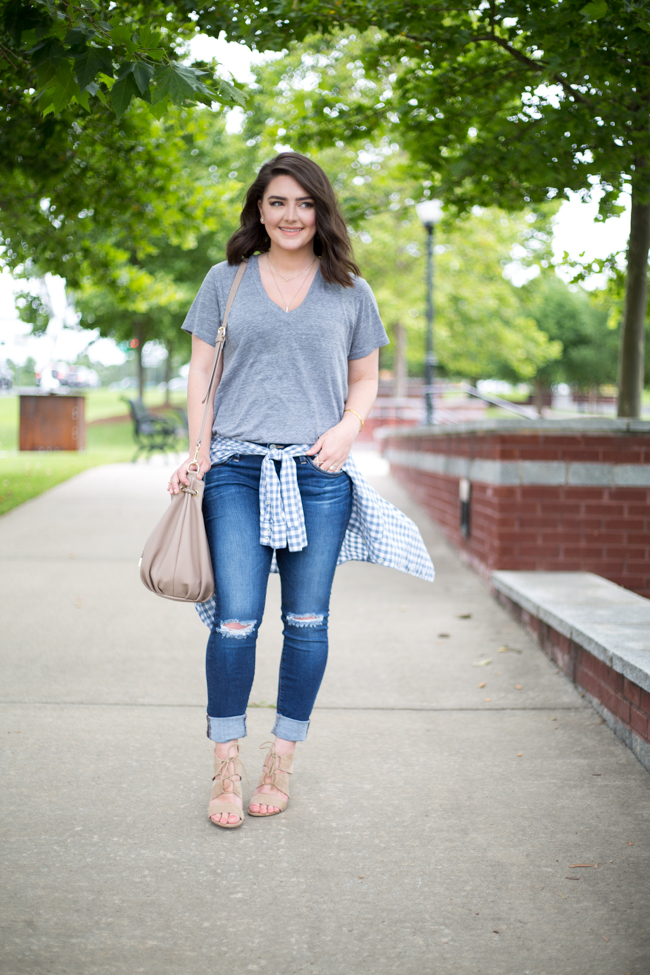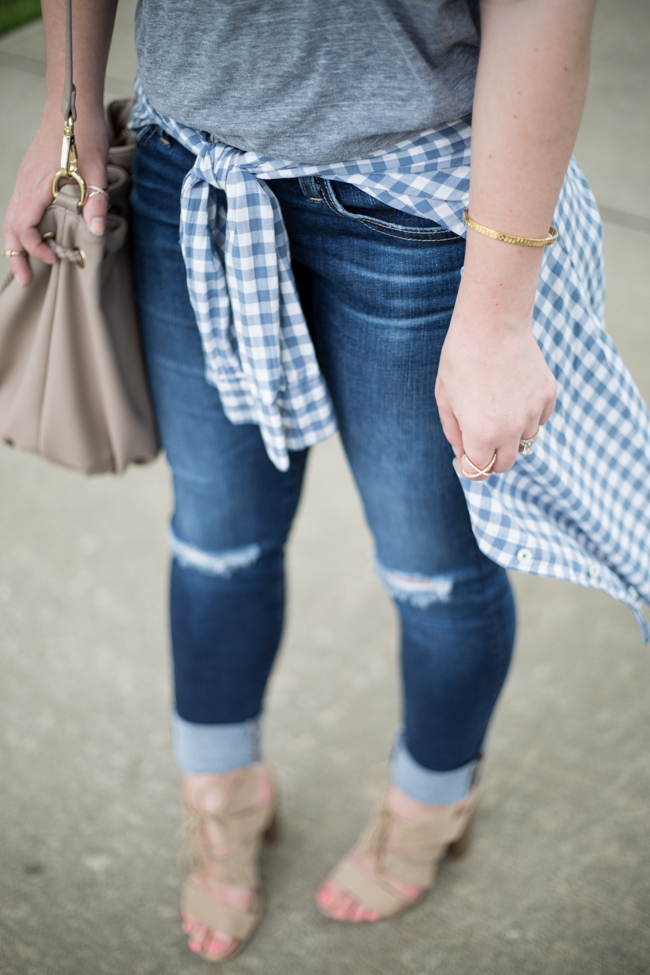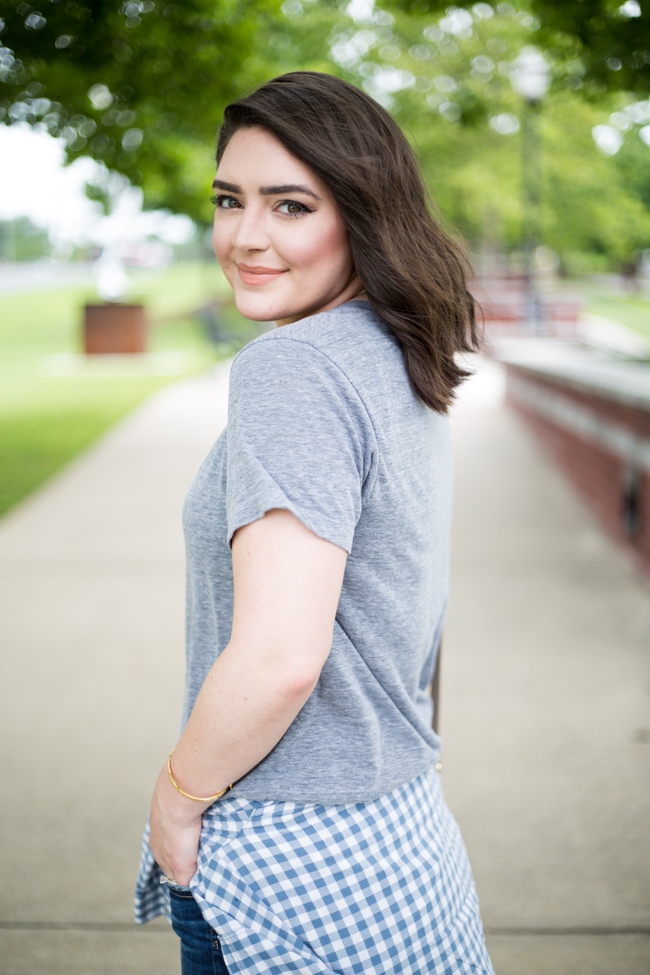 HOW TO STYLE A SHIRT AROUND YOUR WAIST
If you have hopes of creating a similar look, you're in luck. This shirt is currently on MAJOR sale so it's the perfect time to grab it up. It's less than $15, so you can style a shirt around your waist or wear this gingham shirt as intended (last seen in this post last year).
I wore this look on a Nordstrom Rack run the other day and got compliments on the look and my shoes so I snapped a dressing room selfie to remember the look. I also found a couple pieces on serious clearance (hanging behind me in the pic below) and they should be making their way here very soon. I don't shop at Rack often, but when I do I always find SOMETHING. In this case, I found two somethings and I spent less than $20. I can't wait to share them with you!
---
SHOP THE POST
---
What's your favorite way to shop? Do you hate store shopping as much as me?
Hope you had an amazing weekend! Thanks for stopping by 🙂
xo,