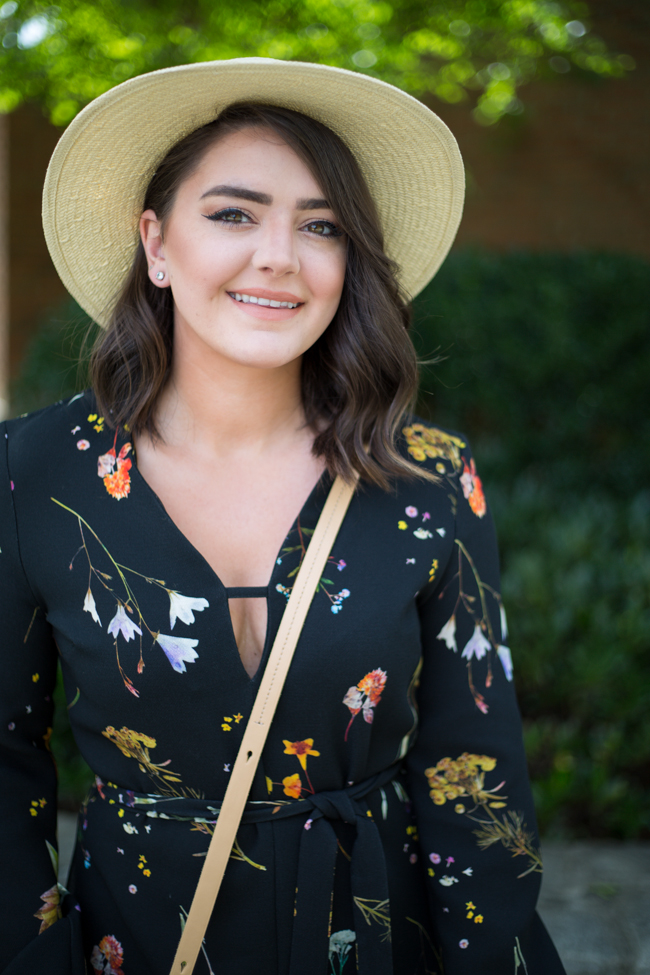 Dress (c/o) | Hat | Cross Body
In the summertime, one of the greatest (and simplest) joys for me is wearing dresses. I love dresses and this floral dress with bell sleeves is no exception. I find so much pleasure in being able to throw on a dress with heels and get out the door. It's dressing made easy in a sort of one-and-done kind of way.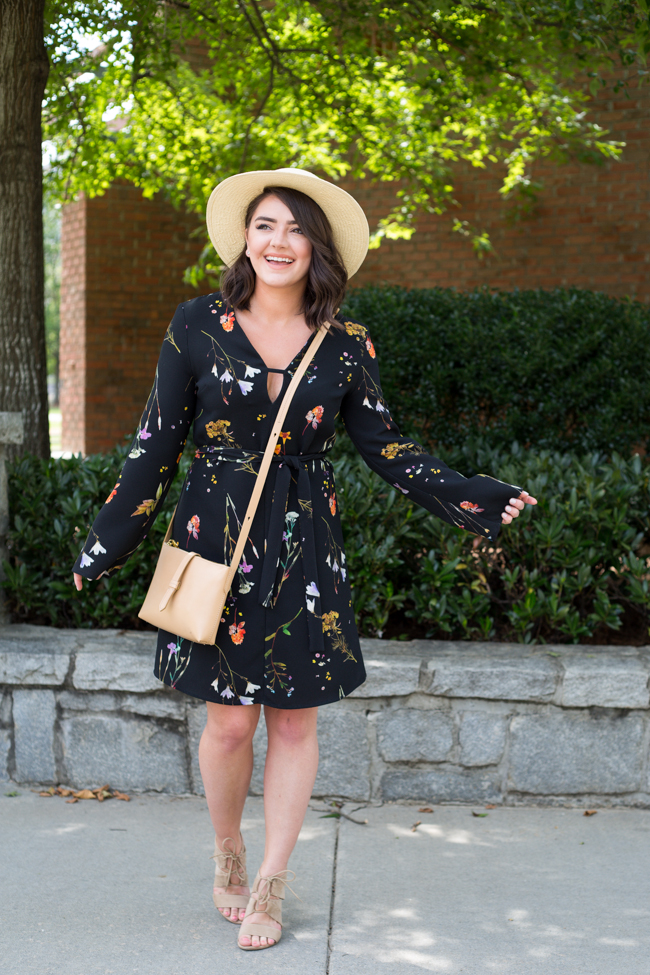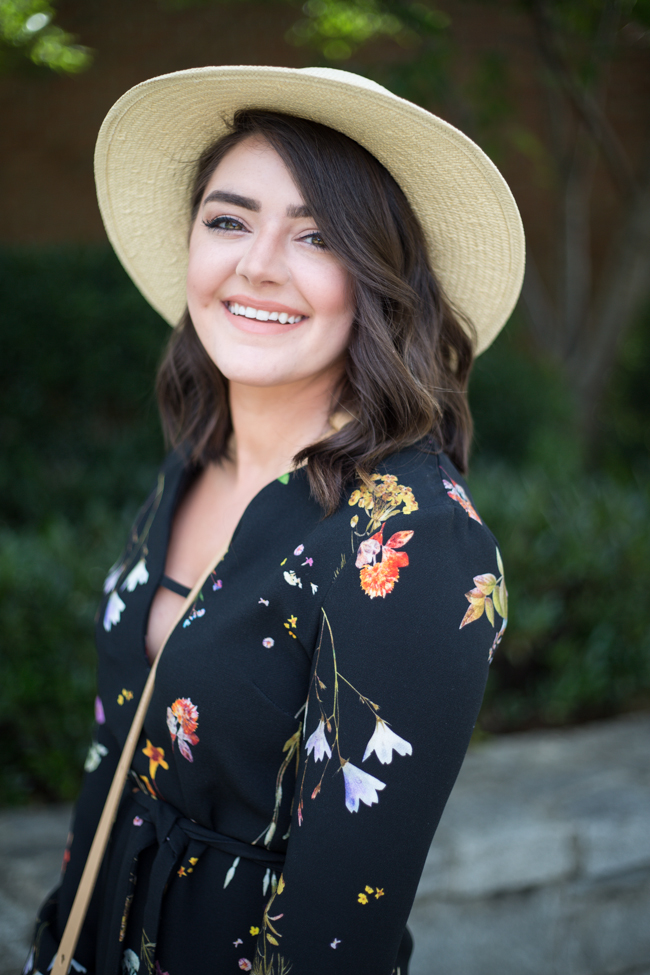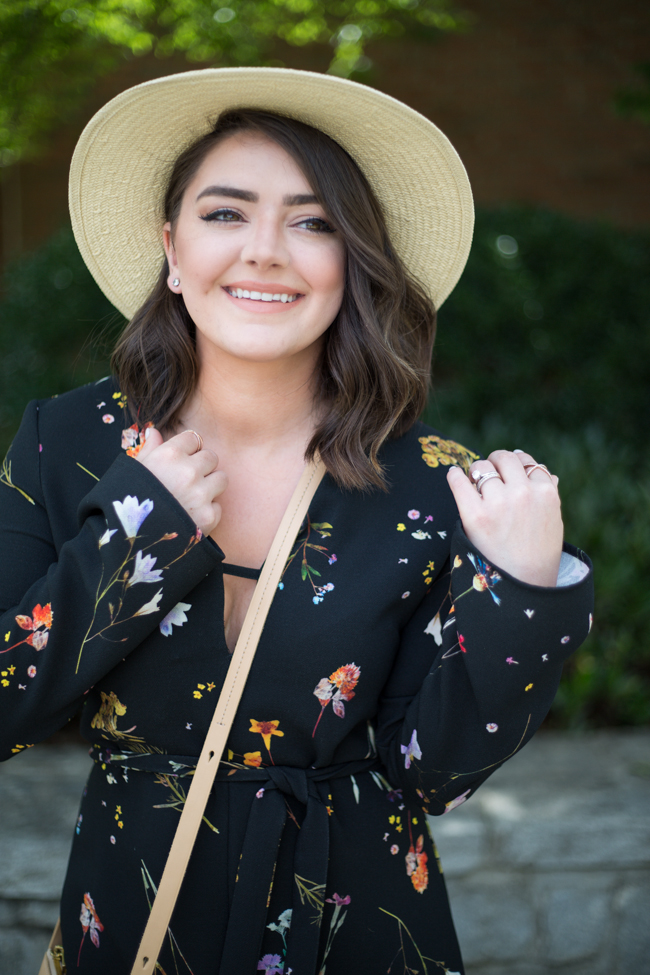 I picked this gorgeous dress up at an event I co-hosted a couple months ago. I hung it in the closet when I got home and, while it was on my mind, I kept forgetting to wear it. I maybe didn't initially think of it as a summer dress but I actually love it for summer – especially when paired with simple accessories like a boater hat and neutral cross body bag. The black color is extremely flattering on its own, but the belt (I took it out of the loops and wore it a little higher) adds definition to the waist which is always a good idea to me. I also really love the t-bar neckline (for the tiniest of peekaboos).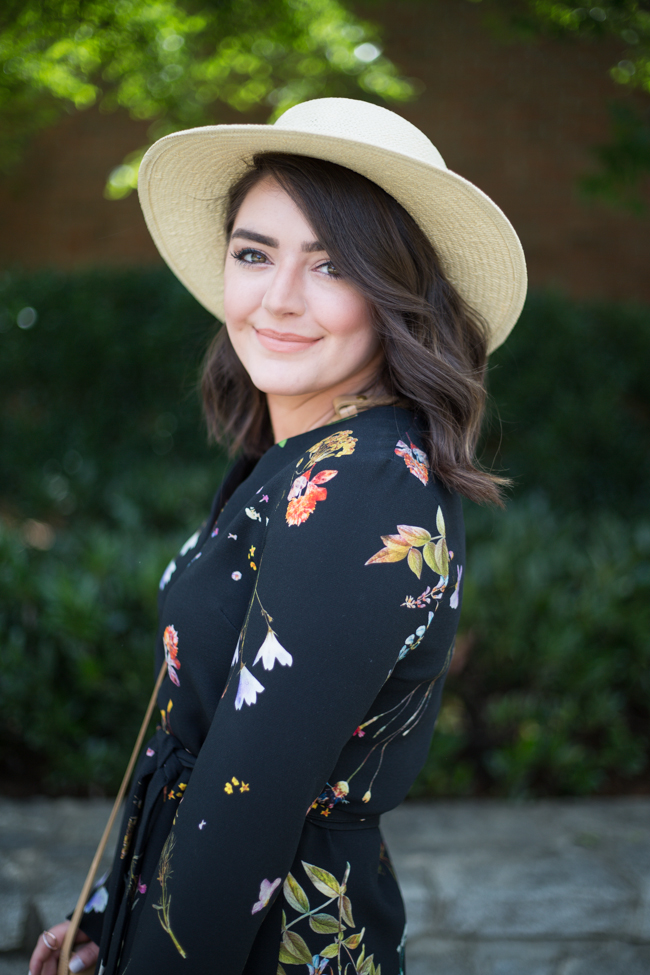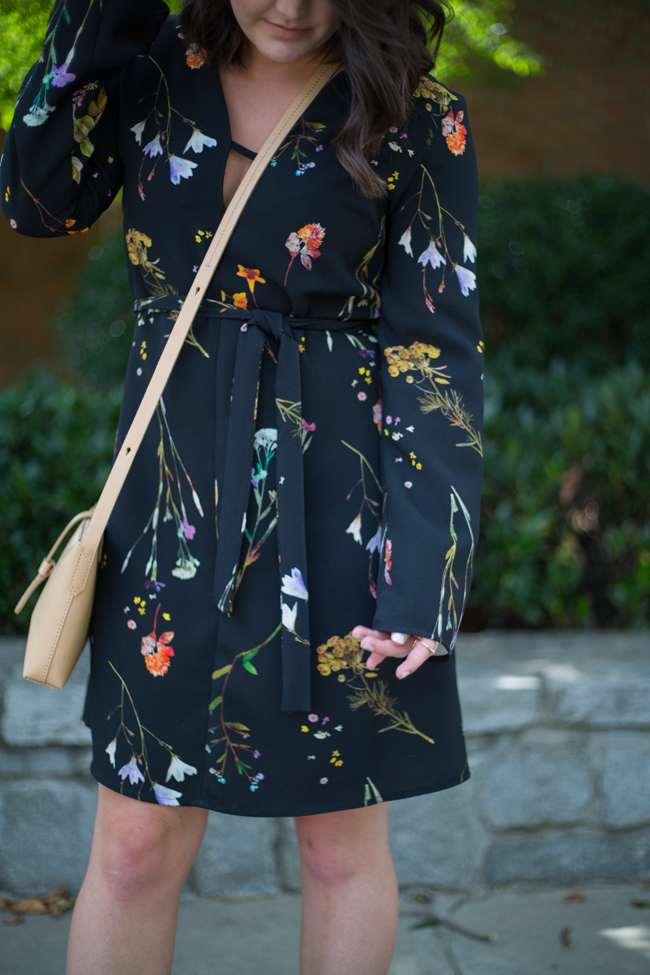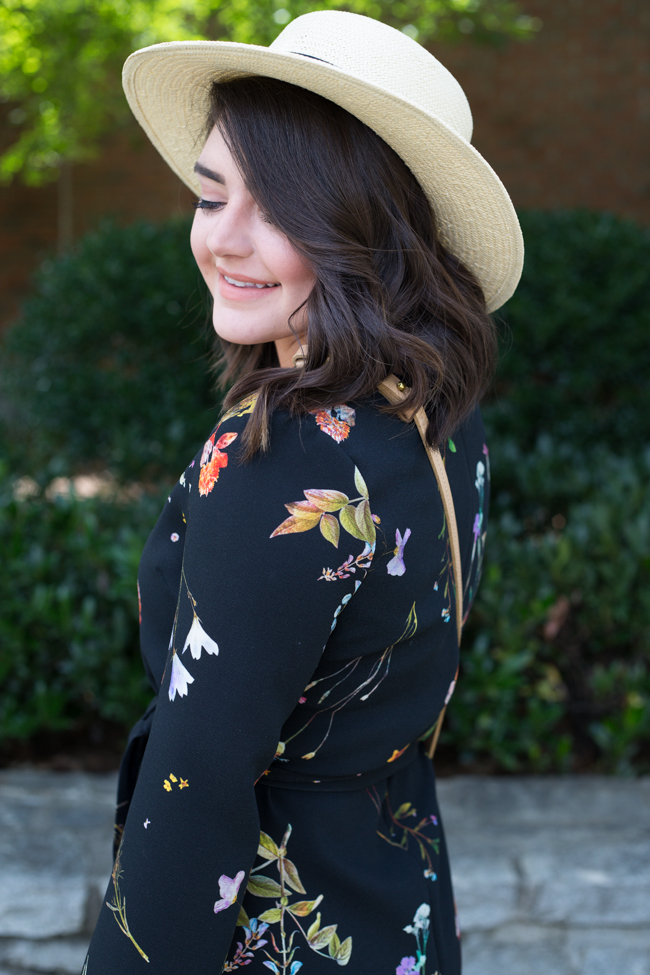 I really cannot tell you how much I love this dress. It's really pretty to look at, of course. But I think the thing I like most about it is the way it makes me feel. Sometimes it might look from the outside as if bloggers just have so many clothes, look great in all of them, and always feel great about the way they look. This just could not be further than the truth. Maybe it's true for some, but not so much for me. I LOVE fashion, but I have a proper love/hate relationship with clothing. I love clothes in theory but loving them on my body is an entirely different thing. I've been trying to be a little healthier lately. Plus, people often just naturally get smaller in the summer. I mean, when it's 98 degrees outside and you sweat like I do, something is bound to happen. Anyway, I have seen very small changes in my body that make just about everything I wear fit a little better.
Despite these changes, though, it can be very difficult to try to take pictures all the time and look happy when you're feeling down about the way you look. At least this has been the case for me. But in this dress, I really felt great. I just loved the way I felt totally covered but accentuated in exactly the right areas for me. I'll always love a good long sleeve dress…even better if that dress is a floral dress and has bell sleeves. I'm so thankful right now for a piece that makes me feel as good in the dress as I do when looking at it on the hanger.
[line]
SHOP THE POST
Dress (c/o – on major sale) | Hat | Cross Body | Lace-Up Heels | 'x' Ring (the best $32 I've ever spent – I wear this absolutely every day)
[line]
Do you have a piece of clothing that is guaranteed to make you feel great? What is it?
Thanks for stopping by!
xo,