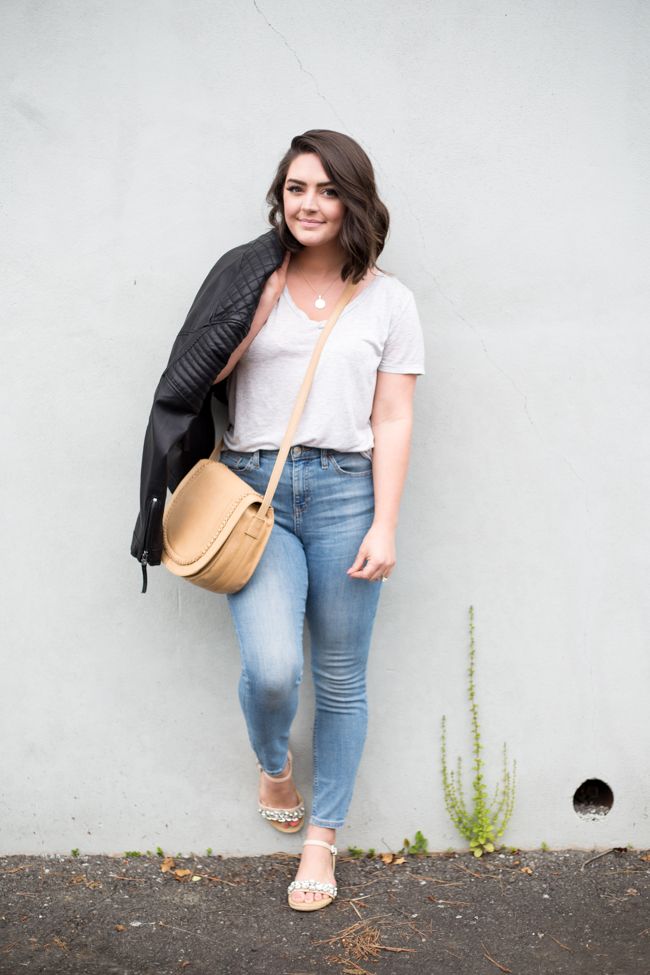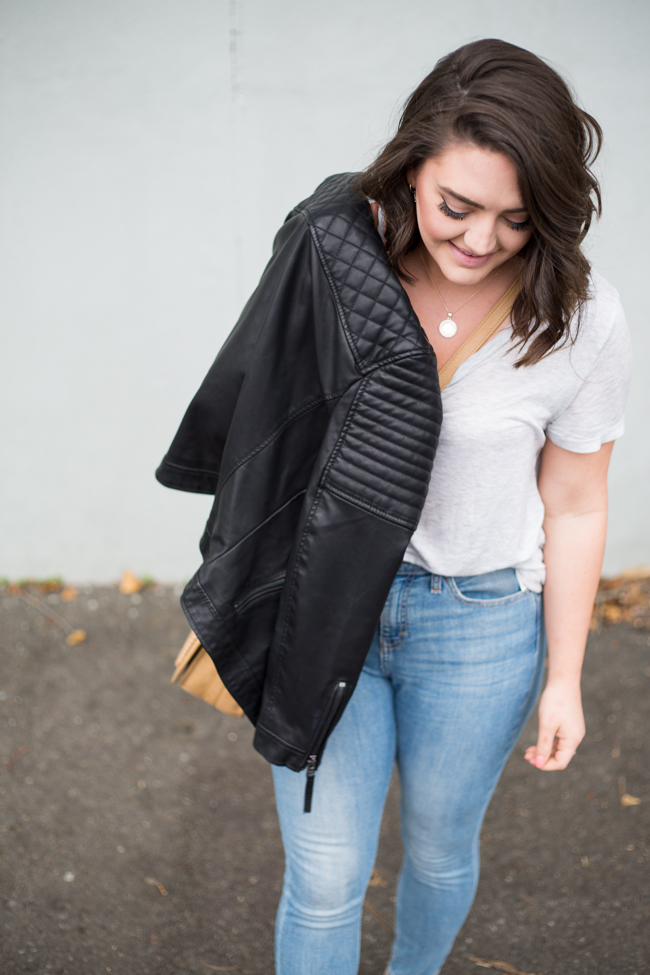 The long weekend is upon us and I could not be more excited for a few days off with my sweetie. I've had a rough couple of weeks, so I'm definitely looking forward to unwinding a little this weekend. I know summer is still a few weeks away, but for some reason, Memorial Day always sort of marks the start of summer. And summer means lots of sandals. We are still having some really pleasant weather here, so a cute pair of sandals has been the perfect way to add a little summer vibe to my jeans and tee looks.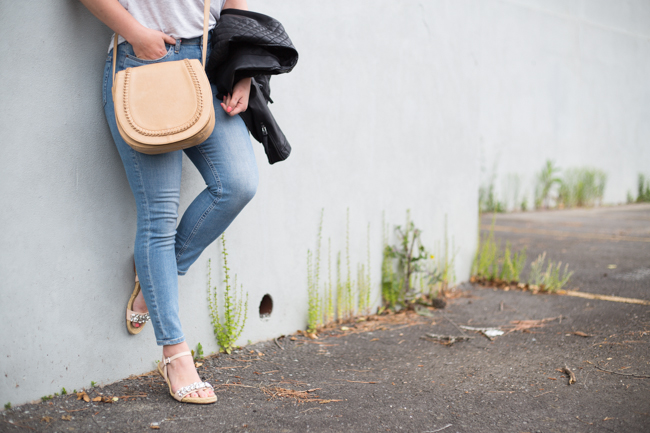 I love a jeans and tee combo pretty much any day of the week, but it can get sort of boring. So I've started pairing my jeans and tee with a leather jacket, too. It's perfect for chilly restaurants and other indoor instances.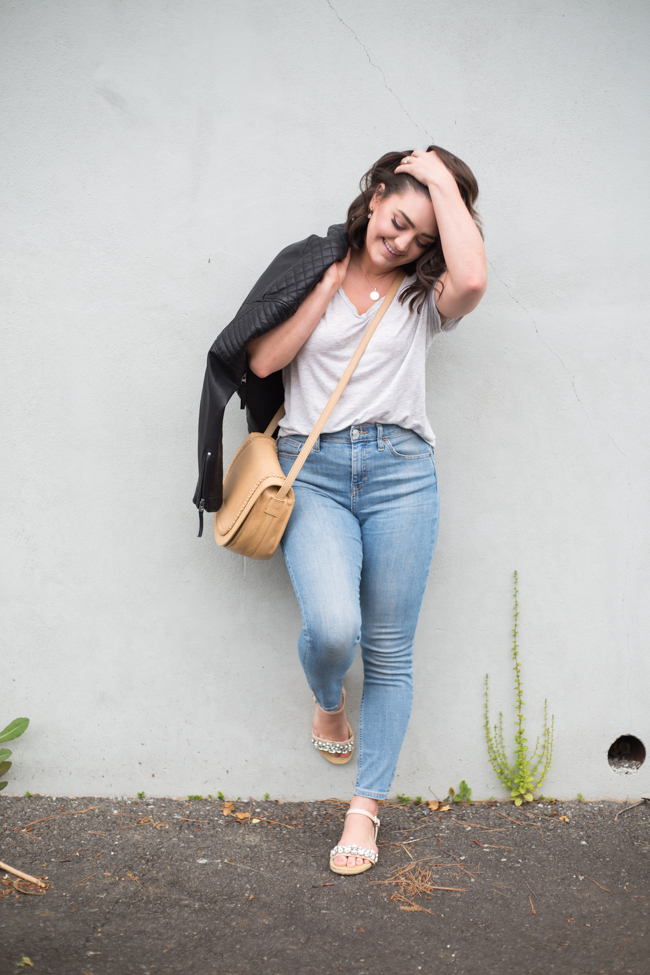 If you love a simple tee as much as I do, you may have actually asked yourself how you can wear basics without looking like a bum. While I think jeans and tee combos are great, there are a couple things you can do to add a little more style. I wear basics with a few simple accessories, like a classic necklace or stacked rings. You by no means have to go all out – especially for a casual day.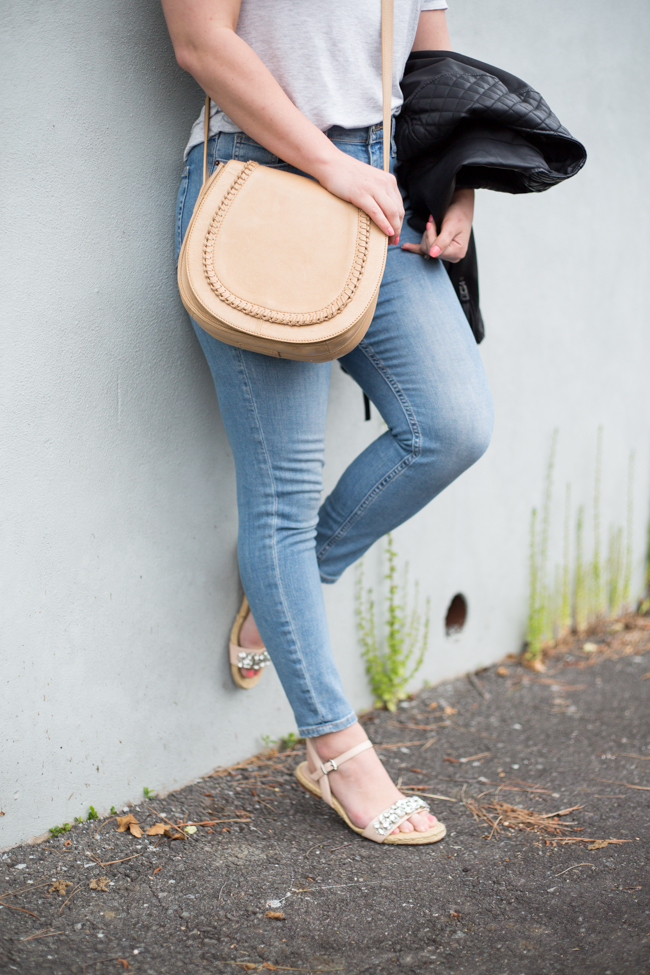 I recently wore this look for an early lunch and ice cream date with N's family and it was perfect. Because of the jewels on my toes, I only wore a necklace (instead of my usual stacked rings) and some simple earrings. The leather jacket added to perfect amount of cool and also kept me warm in the freezing restaurant. I kid you not, everyone around me had their teeth chattering. I did too, though slightly less so.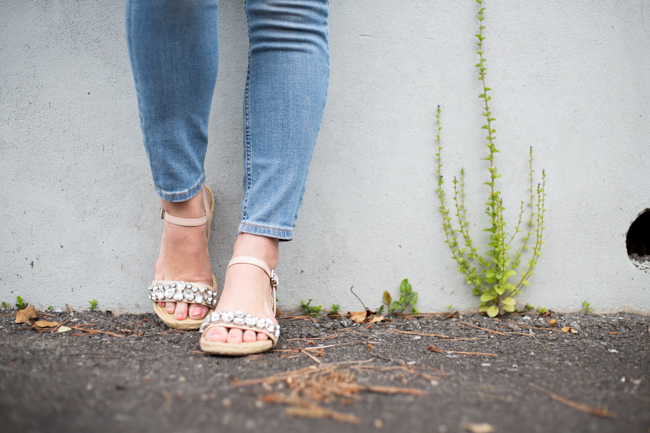 Keeping it short today to send you off on your weekend. Hope you have a fabulous and safe Memorial Day!
I'll be praying for those who have lost loved ones in the line of duty and remembering those who have so bravely fought for our country.
Much love!

---
Shop the Post