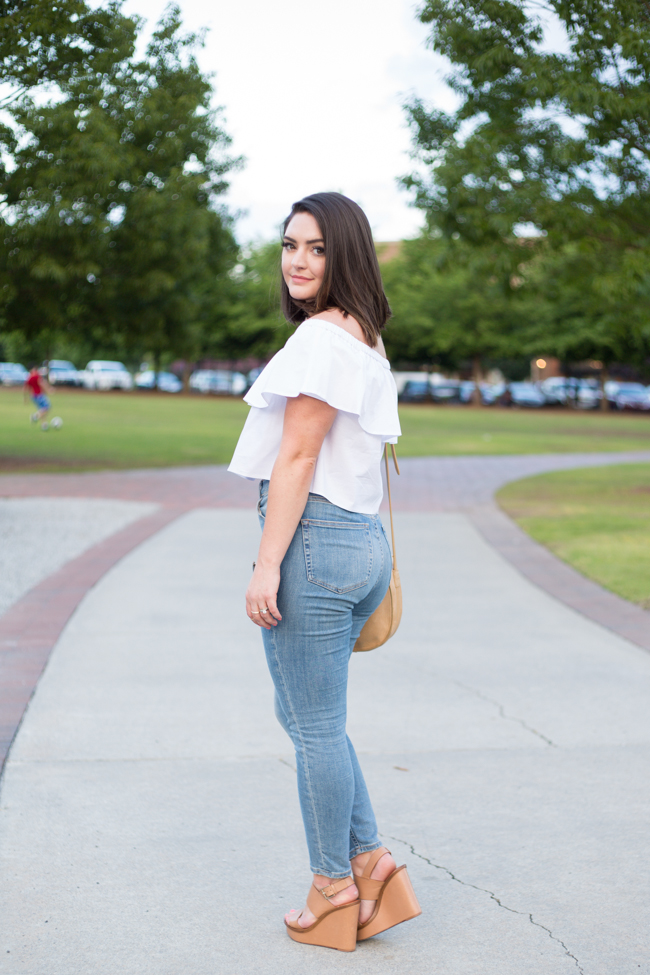 I love casual wear all the time. But in the summer, my style becomes decidedly more casual. To amp up my looks a little, I turn to simple accessories. A few key pieces add just the right amount of style to my otherwise casual (and let's be honest, sometimes plain) wardrobe. In today's post, I'm sharing three of my favorite summer essentials from Topshop that are sure to elevate any look (even your most casual one).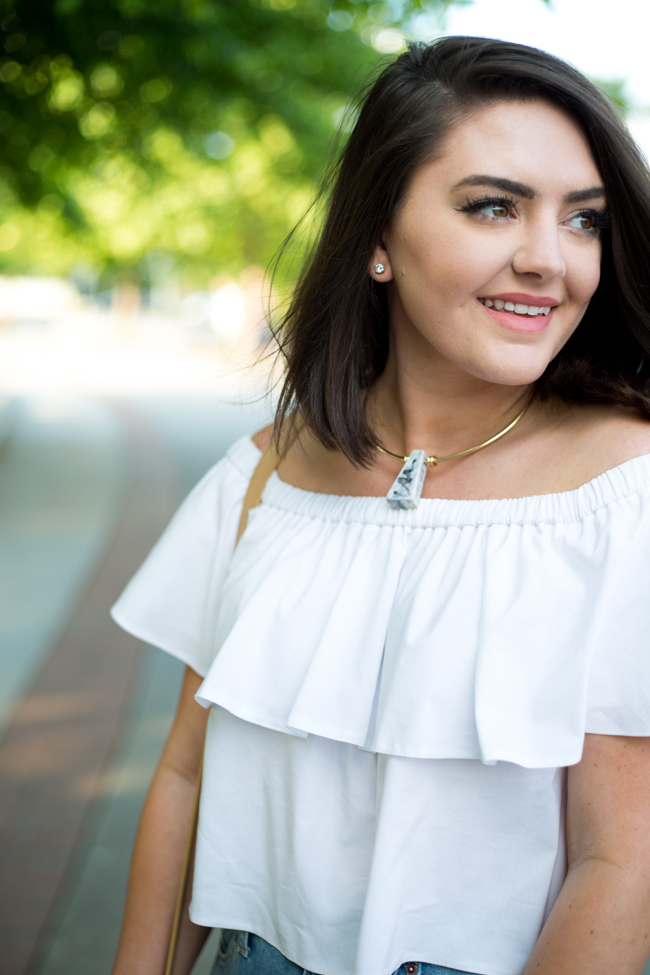 1. Collar Necklaces
One of my favorite summer essentials is the collar necklace. This marble-look necklace is the perfect addition to my collection. I love the gold color and, of course, I love anything marble. It's just the something I need for this beautiful off shoulder top.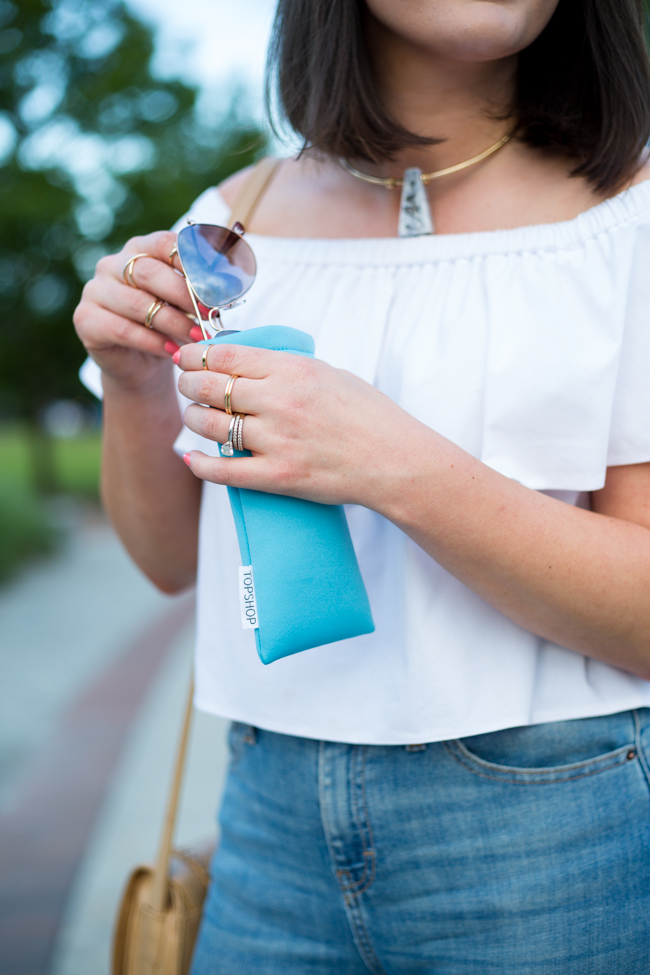 2. Sunglasses
No summer essentials collection would be complete without a good pair of sunglasses. I'd take that a step further and say that at least one pair of aviators is essential. I'm an aviator hoarder and couldn't pass up the opportunity to add this pair of aviators to my ever growing family of sunnies. They are my all-time summer favorites. They can be worn for pretty much any summer occasion, from your daily commute to a beach weekend.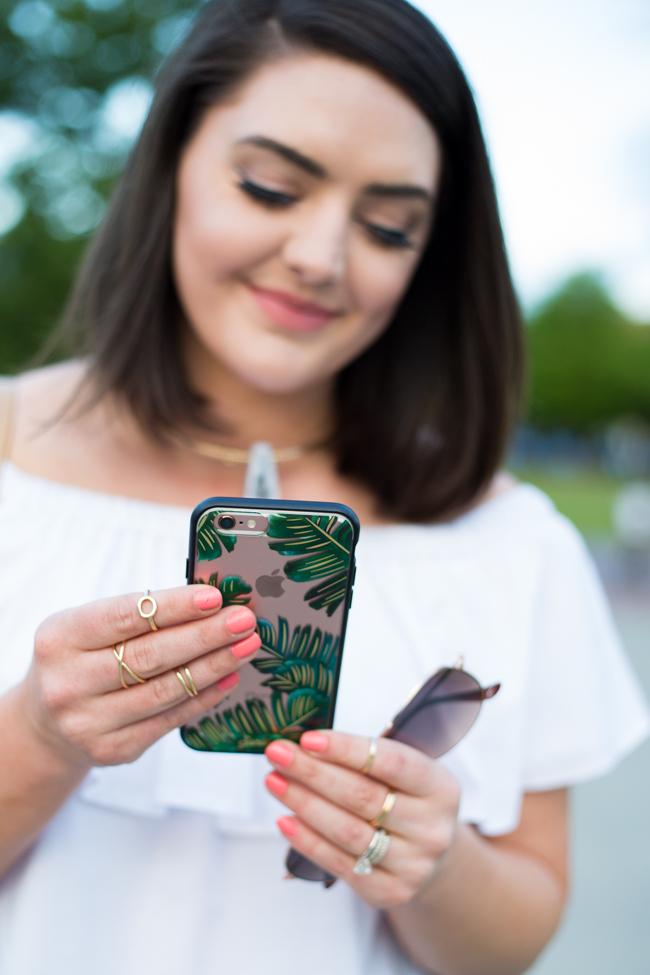 3. Stacked rings
I pretty much never leave the house without stacks of rings. One of my favorite combos is 1 extra ring (besides my wedding/engagement set) on my left and 3-5 rings on my right (thumb and/or pointer + three stacked midis on my ring finger). I used to wear stacked bangles all the time but, at some point in the past couple years, I stopped doing that so much and just always wear rings. I'm not a very big fan of my hands so I used to shy away from rings thinking they'd draw too much attention. Boy, was I wrong?! They just make your hands (and outfit) look 900% cooler.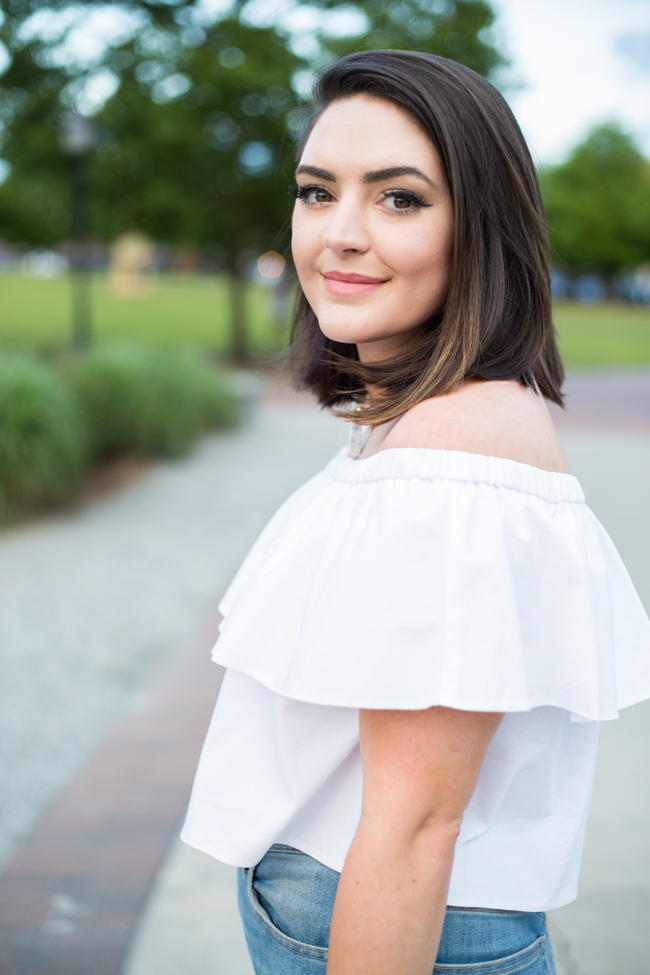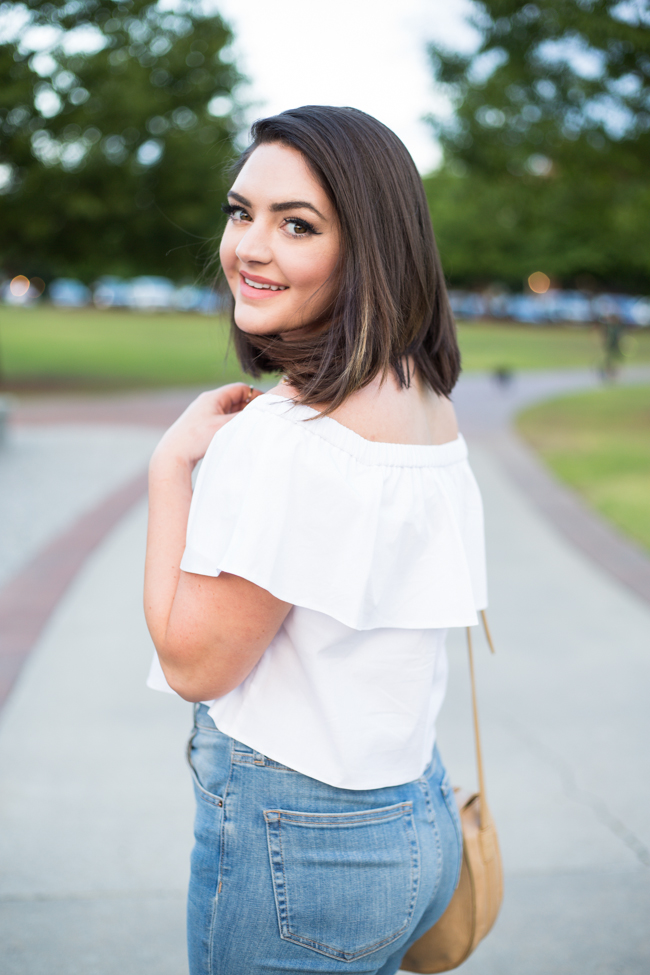 Summer Essentials
Some of my other summer essentials would be a nice crossbody bag and some neutral shoes. It's not an accessory, of course, but this summer I'd also say the off shoulder blouse makes the top of the list. I mean, how adorable *is* this top? One in every color, please!
What are some of you favorite summer essentials you use to elevate your looks? do you have a favorite summer accessory?
---
Shop the Post
---
Happy Tuesday!
xo,

This post is sponsored by Topshop and Her Campus Media. All opinions are my own. Thank you for supporting the brands that make Mae Amor possible!