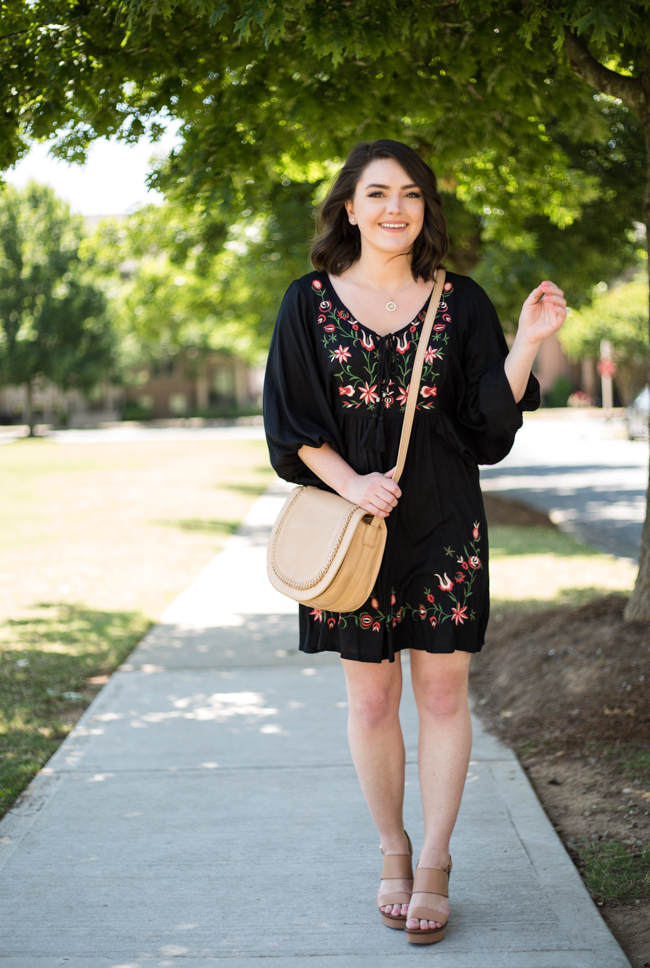 As you well know, this past Sunday was Mother's Day. I hope you had a fabulous day celebrating the mothers in your life. Nick and I don't live near our moms and I'm not a mom, so we just spent the day people watching and enjoying the beautiful weather. This is the dress I wore to run errands and eat lunch with N that day. It was perfect for the weather!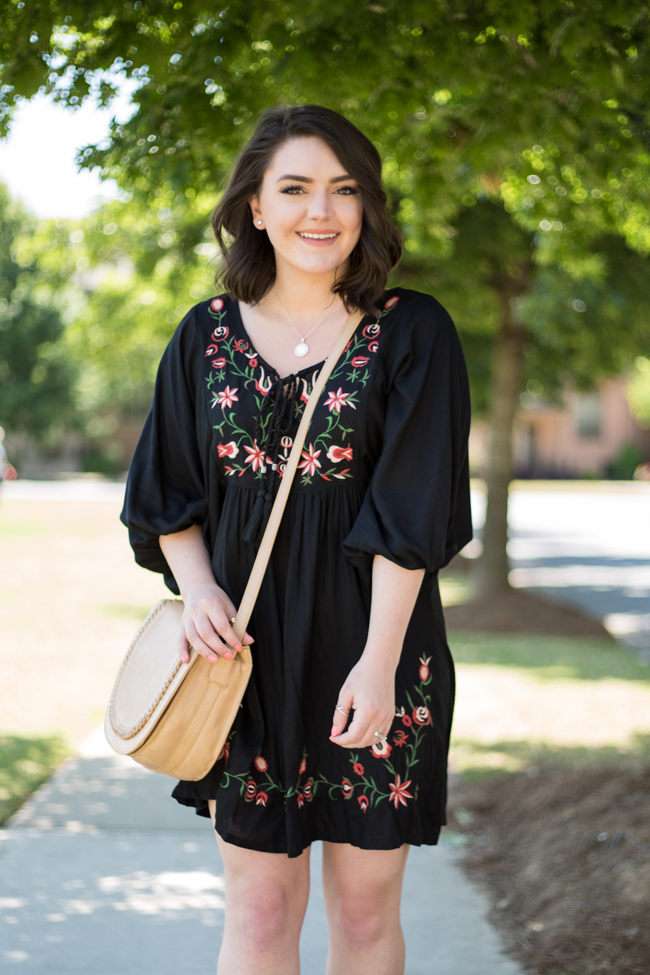 So, this past weekend was Mother's Day and this weekend is my 5 year wedding anniversary with Nick. We were supposed to be in Miami this week for a little relaxation (bought our flights and everything) but decided last minute to do something else. Nick and I have been together for more than 10 years and I get a little more sentimental with each year. I wrote this really long and heartfelt post about our wedding day and a few notes about not being a mother when everyone expects you to be (you know, because Mother's Day), but decided it was really more for me. So I'm just gonna recap how we celebrated and talk about this floral embroidered smock dress, which is pretty great actually.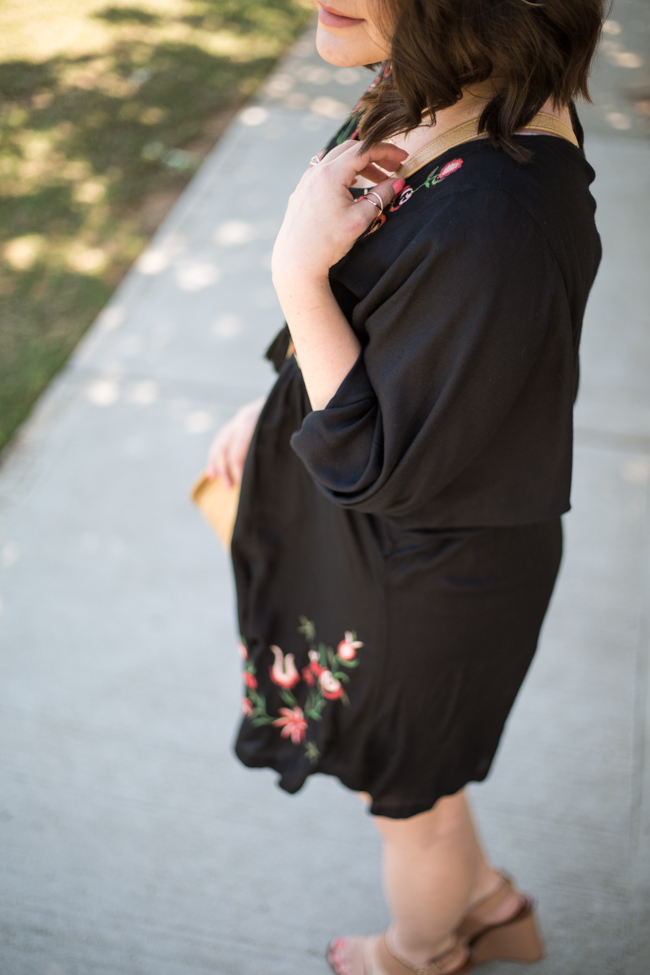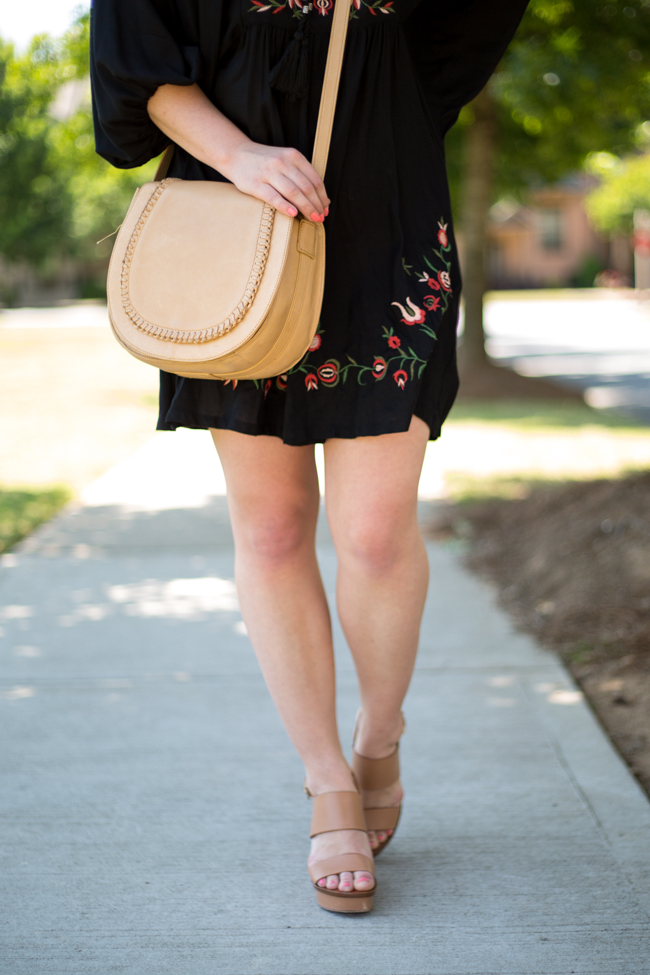 Because N and I decided not to go on our trip, we really didn't have any plans for how to celebrate our anniversary. We'll be busy on the day, so we decided to do something a few days early. On our anniversary 3 years ago, I was REALLY sick and didn't feel up to doing anything. Nick surprised me with dinner to go from our favorite local Italian place. He then set up a blanket in the backyard, lit candles, and prepared everything for an evening under the stars. It was perfect! We ended up watching movies in the backyard and laughing and talking for hours. Well, Nick was planning to do that again this year but it stormed. Womp. We ended up going to dinner at the same Italian place then going for our daily walk. It was super low-key and just our style.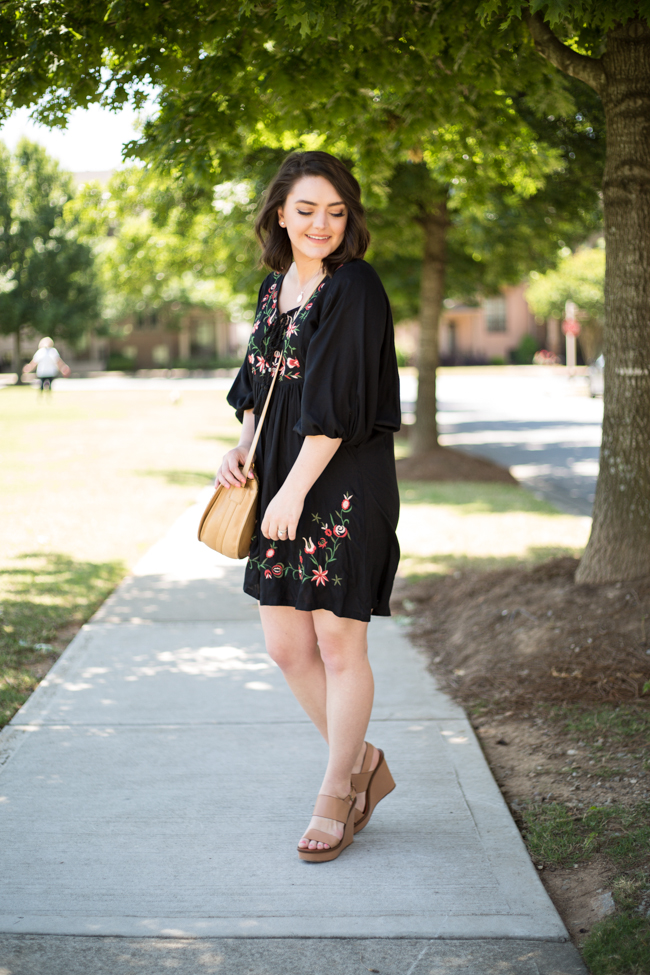 After our walk, we went home and found Nick's box (actually a trunk) of memories. He has this trunk where he has been storing things from our relationship for the past ten years. It was SO much fun to go through it. I don't think he had touched it in years and I'm not sure I had EVER looked at it. He had my first letter to him, a quarter I gave him the first time we realized we liked each other, all of our movie stubs from college, and SOO many more letters. I used to write him all the time but I think I stopped when we got married. Honestly, most of the contents of the box stop when we got married. We should really go through the house and round up all the stuff from the past 5 years! Going through the memories from the early years of our relationship was a lot of fun. It was really cool to see all the phases we've been through together. We aren't the same people now as we were then but our love get stronger each day. It sounds really sappy, I know.
About this dress…I found this embroidered floral smock dress months ago and knew I needed it. I love floral embroidery for some reason and this dress stood out to me for that reason. It's so perfect for the weather we've been having lately and I think it will be great all summer long. I absolutely love the fit. It is a petite dress, but I'm not sure that it's something someone of average height couldn't wear. I searched for a regular and tall and didn't find one. I'm 5′ tall and it comes a few inches above the knees but it's not overly short. It doesn't really have a waistline or anything so it won't fit weird in the waist. It would be a super cute tunic with jeans, too!
---
Shop the Post
 Embroidered Smock Dress | Wedges | Cross Body Saddle Bag
---
 Hope you have a great weekend! Make sure you enter the awesome giveaway below!
xo,