This shop has been compensated by Collective Bias, Inc. and its advertiser. All opinions are mine alone.
#ListerineBOLD #CollectiveBias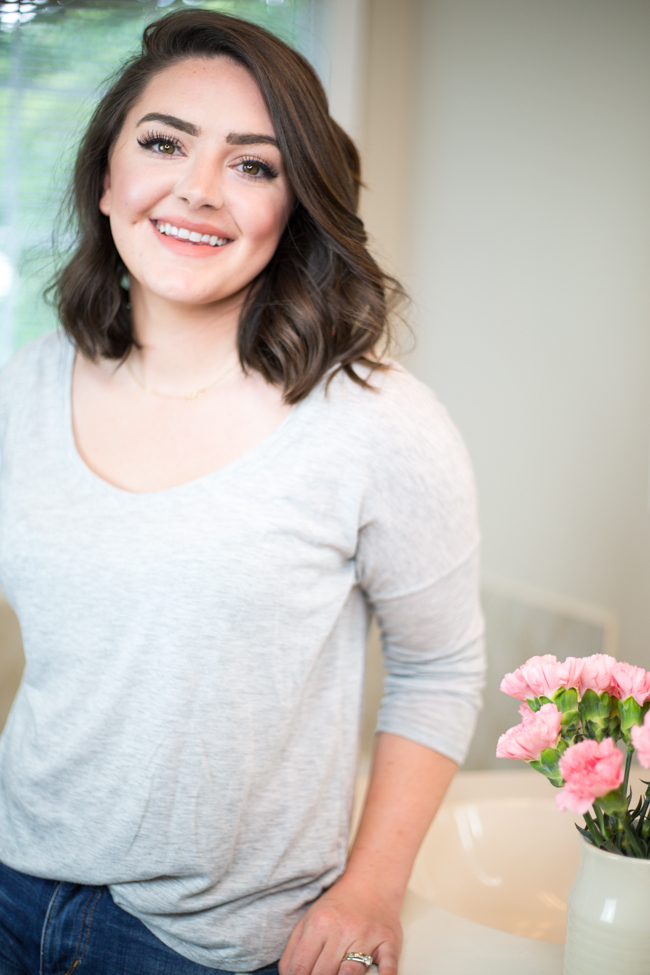 Here one Mae Amor, you are constantly getting a glimpse of my personal style via outfit posts. However, you rarely get to see what goes into prepping for an outfit post. I have a little routine that I do to prep for every photoshoot. This step-by-step process is definitely more involved than my everyday routine, but it helps me feel ready for the tasks ahead.
Sometimes people think that all bloggers do is have their pictures taken. This couldn't be farther from the truth. In fact, taking pictures/having my picture taken is probably only about 8% of what I do in a week. That being said, it's obviously one of the most crucial aspects of creating great content. As you'll see below, sometimes it's the smallest things that have the biggest impact.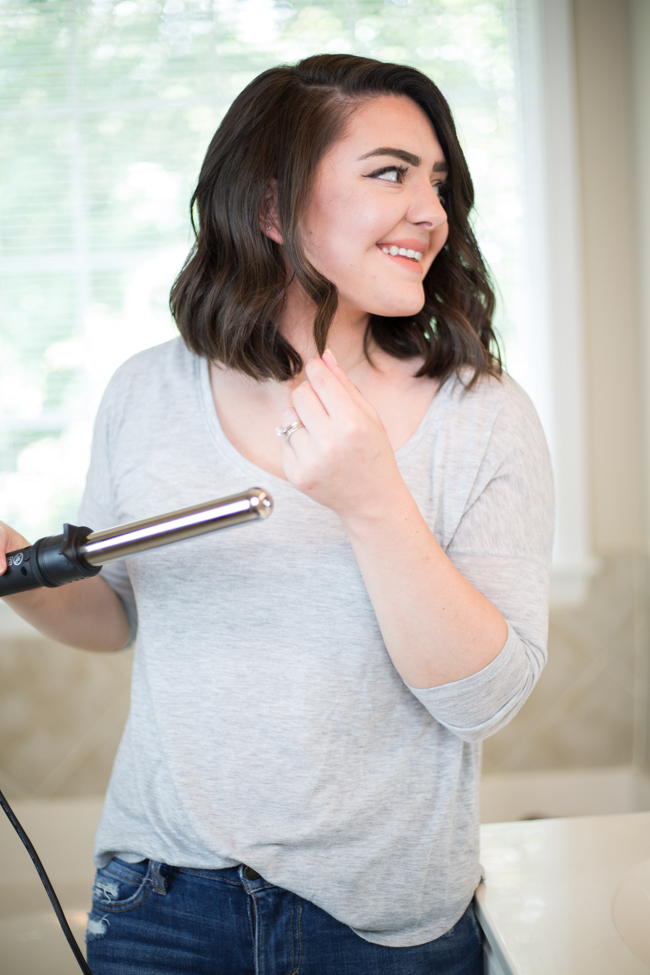 Because I work from home, my everyday routine usually involves making a cup of coffee, taking care of my dogs, washing my face, throwing my hair in a half-up bun, brushing my teeth, and using LISTERINE. My photoshoot routine takes way more time and I'm breaking it all out for you.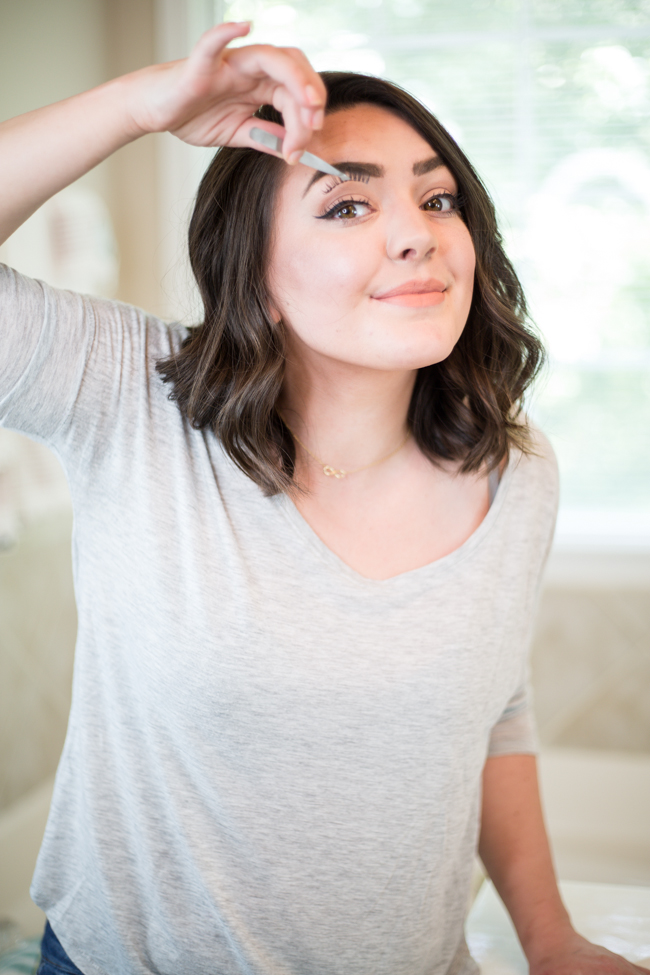 When I'm getting ready for a photoshoot, I always wear falsies. I don't wear falsies regularly, but I tried some out for a shoot earlier this year and never looked back. Now it's a guaranteed step in my photoshoot prep. I feel like they just make my eyes pop a little more and make it easier to focus on my face.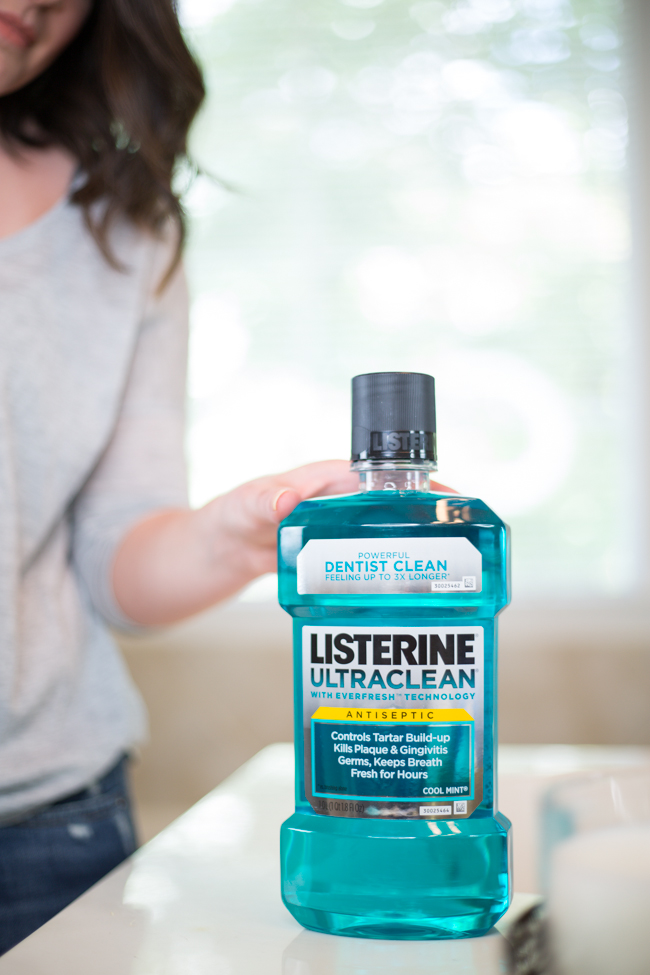 I literally always say that I don't feel like I can do anything with my day until I've brushed my teeth and followed up with mouthwash. I can do my hair and makeup and be wearing the best outfit, but if I don't have fresh breath, none of it matters. I attended a little LISTERINE event a couple weeks ago and learned some cool things about the product. Now, I HAVE to use LISTERINE before a shoot to feel fresh and ready to smile for the camera.
Here are some neat things I learned: LISTERINE has the power to kill 99.9% of germs that lead to bad breath, plaque and gum disease and, with twice daily use, offers 24-hour protection. I was shocked to learn that LISTERINE also has 21% greater gingivitis reduction than brushing and flossing alone and reduces 52% more plaque than brushing and flossing alone. In other words, don't skip this step!!! Finally, I learned that LISTERINE COOL MINT is the only nationally branded antimicrobial mouthwash to receive the ADA Seal of Acceptance for fighting plaque and gingivitis.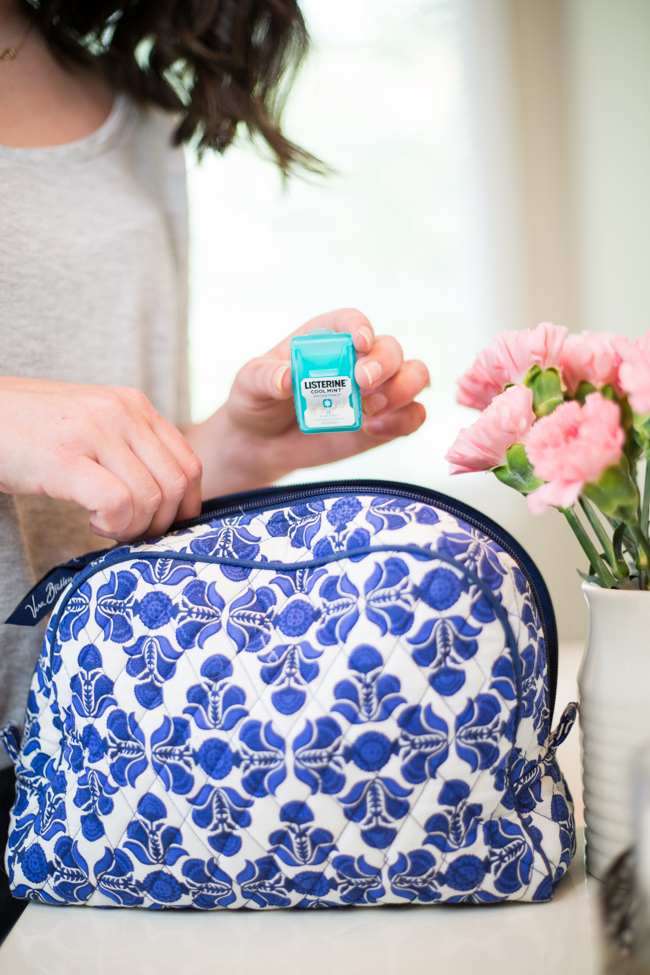 I like to throw LISTERINE® POCKETPAKS® in my cosmetics bag to freshen my breath on the go. POCKETPAKS dissolve instantly and kill 99.9% of odor-causing bacteria in 30 seconds. It's bananas that something so quick and simple can leave your mouth so clean and breath so fresh.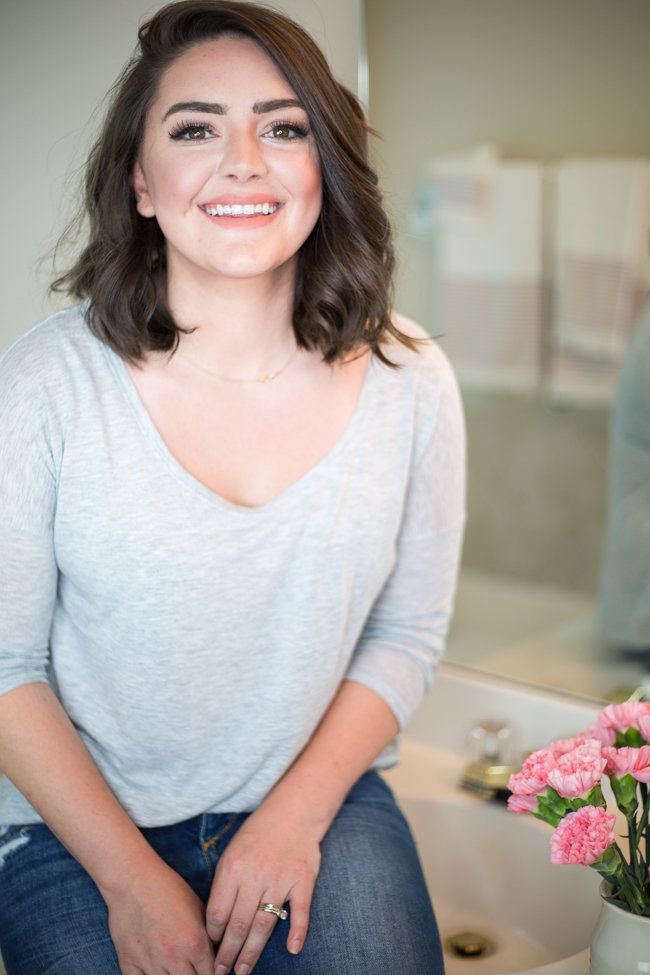 Photoshoot Prep Routine
Somtimes it seems like getting ready for pictures takes me forever. After writing out my process, I realize that it actually does take forever.
Before I get started on these steps, I'll usually prep a cup of coffee to drink while I get ready. I'll also locate the camera and make sure the battery is charged and I have plenty of room on my memory card. What's the point in getting ready to take pictures if you have to wait for the camera to charge before you can get started? Or, worse, if you get all the way to your shoot location and realize your battery is dead or you have to make room on the card. Ugh. The worst.
1. Shower
(20 mins)
All the usual shower things: wash and condition hair, wash body, shave legs.
2. Self-tan (sometimes)
(5 mins to apply – 30+ mins to dry)
If I'm wearing something where I'll be showing my legs or more skin than usual, self-tanning is a must.
3. Full skincare routine
(5-10 mins)
I can't skip a step in my skincare routine because I need for my skin to be smooth and clean and ready for makeup.
4. Steam clothes while hair air dries a little
(10-15 mins)
If my clothes aren't already steamed, I'll steam them. Sometimes I steam them the night before if I'm really on top of things. Sometimes N does it for me. And sometimes I'll just use wrinkle spray for small jobs.
5. Blow dry hair
(20-30 mins)
You'd think that my shorter hair would take less time to dry – especially when air dried – but I have a lot of hair and it takes more FOREVER to dry it. I don't blow dry my hair on work days because I typically wash my hair the evening before and let it air dry. On shoot days, however, I have to wash it and dry it for the best volume and shine.
6. Apply full face makeup
(30 mins)
Nothing super fancy about this step. Just apply all the makeup: primer, foundation, concealer, contour, eyeshadow, liner, brows, mascara. You know…all of it. Sometimes I'll save a little time by applying my makeup before I dry my hair, which allows it a little more time to air dry.
5. Curl hair
(20 mins)
I wear my hair straight often, but I never like it in photos. As such, I always curl my hair for photos. I pretty much always use a 1″ wand these days, but sometimes I'll use a regular curling iron.
7. Apply falsies
(2 3 6 mins)
This step always takes longer than it should. I'll get the first set of lashes perfect but then I'll struggle with the second for several minutes. If I could have someone do one step of the process for me, it would be this. Can someone just come do my lashes for me, please?
8. Brush teeth and use LISTERINE
(1 min)
This step is by far the quickest but every bit as important. In fact, I feel like I'm doomed to have a terrible shoot if I skip this step. There's just something about having fresh breath that makes me feel a little more prepared to tackle any situation. Taking photos can be tough and I don't need something like bad breath getting in my way. It's the little things, guys. And this is a step that will forever be a part of my routine. Fresh breath gives me the confidence and makes me feel ready to bring out the bold in my photoshoots.
After I've completed all these steps, I can put on my first look and get out the door. I love having LISTERINE as a part of my routine because it helps me bring out the bold. I feel a little more ambitious and ready to tackle the day when I've got a fresh smile. When I'm in the car (as a passenger) on my way to a shoot, I do a couple last-minute tasks: check my wrist for hair ties (I used to be SO bad about this), touch up or paint my nails (probably the worst time and place to paint your nails but I do it every dang time), and apply the jewelry I'll be wearing for the first look.
What's one step of your routine that you absolutely cannot miss? How does it help you bring out the bold and tackle your day?
Thanks so much for stopping by! Hope you're having an incredible long weekend!
xo,

LISTERINE mouthwash and POCKETPAKs are available at Walmart in the personal care section next to toothpaste and toothbrushes and all that stuff. You can snag a LISTERINE coupon online to save a little on your in-store purchase. Read below to see pics from the LISTERINE event I attended at Walmart recently.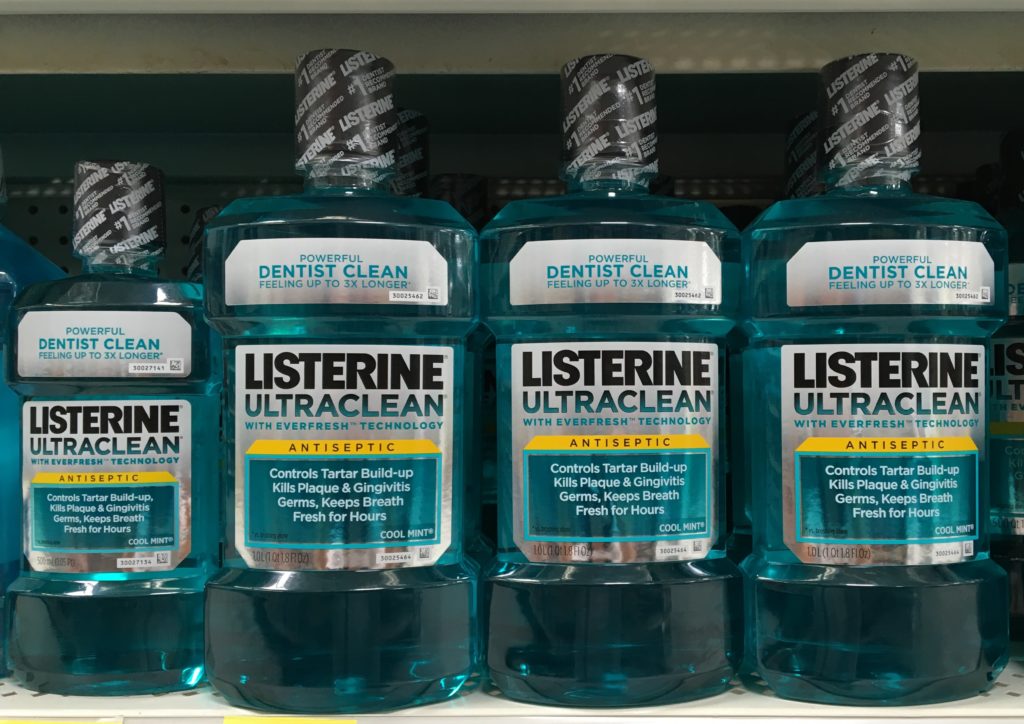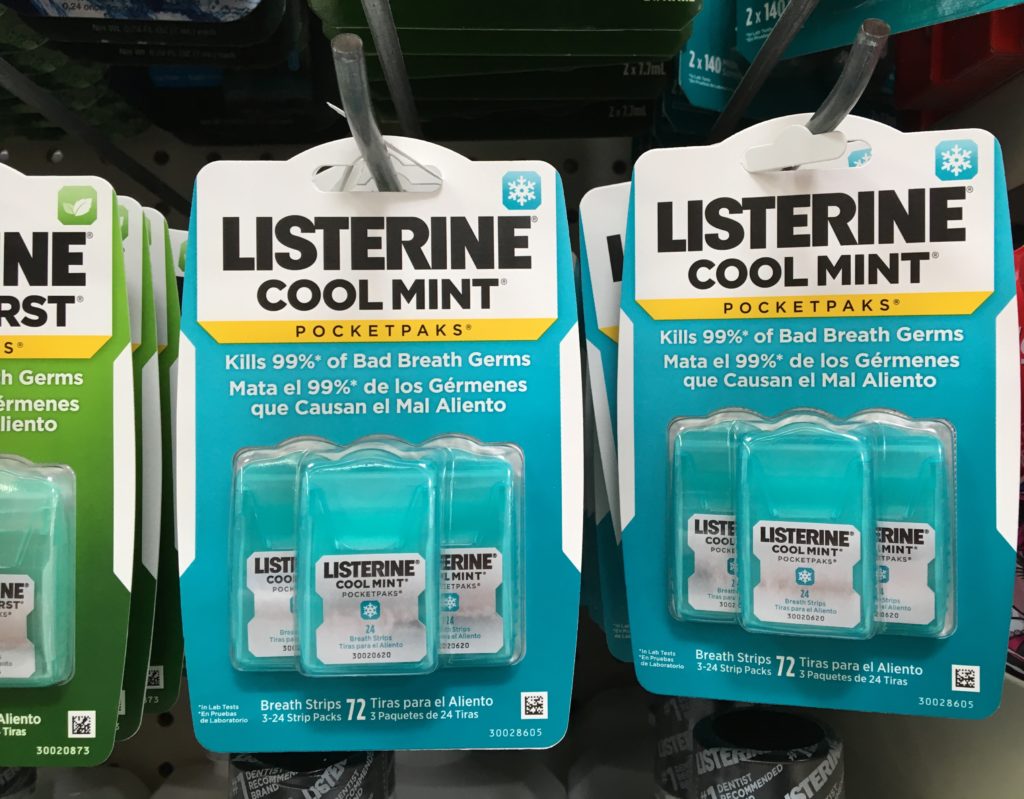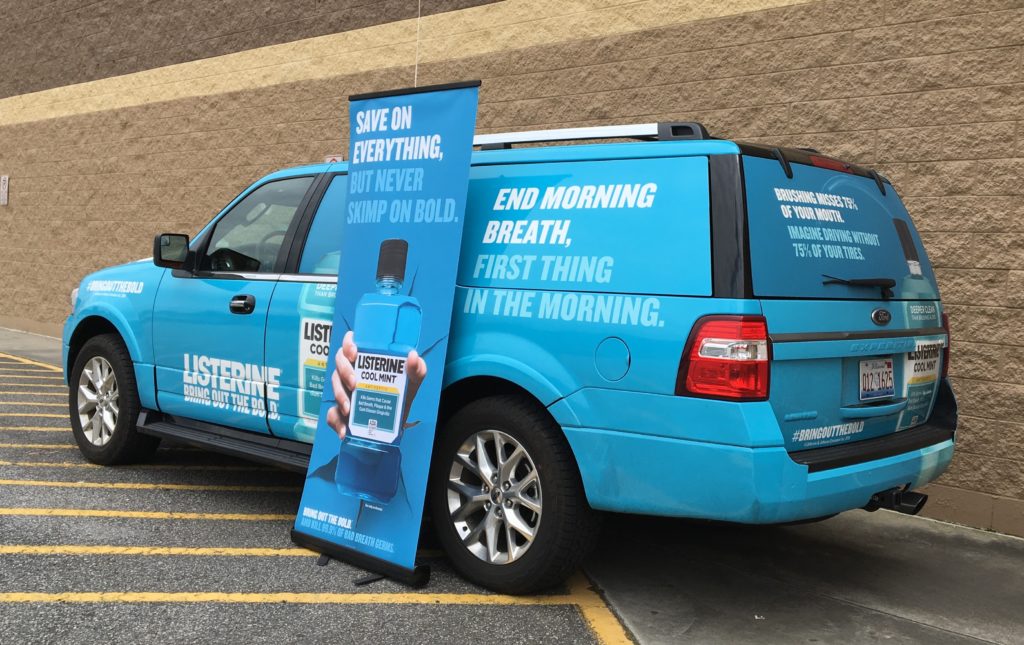 Look for the LISTERINE vehicle at your Walmart and take the #ListerineBold challenge. You can learn more about LISTERINE and their products, win prizes, and snag some great coupons!