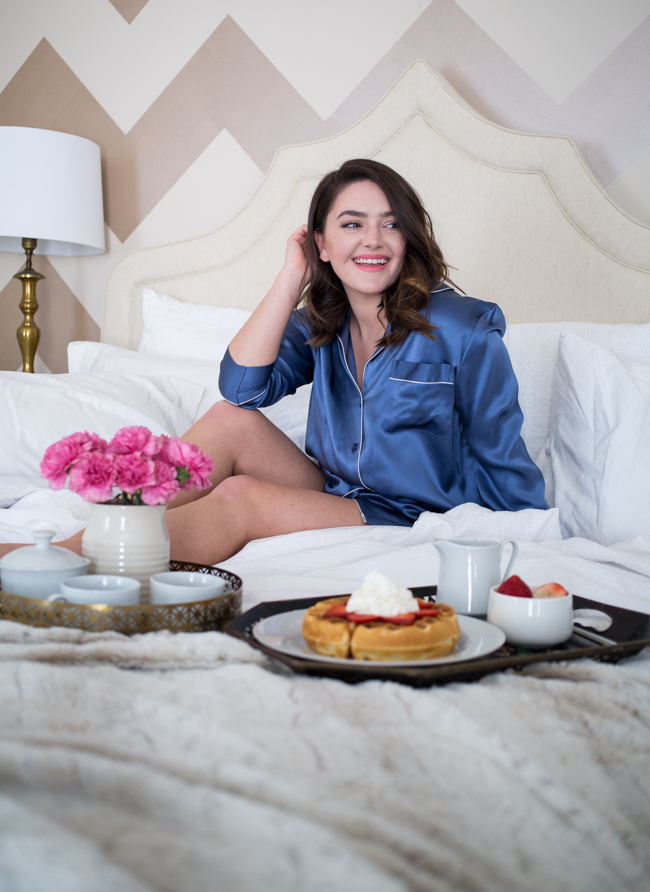 Valentine's Day is just around the corner and happens to fall on a Sunday this year so if you're looking for ideas for what to do, I think a sweet breakfast in bed with your sweetie is just the answer.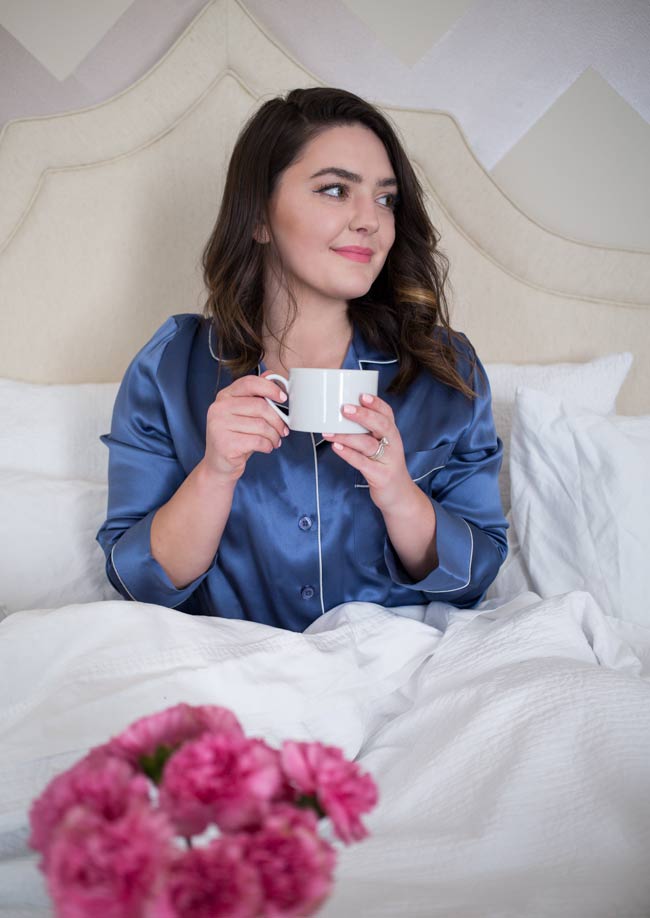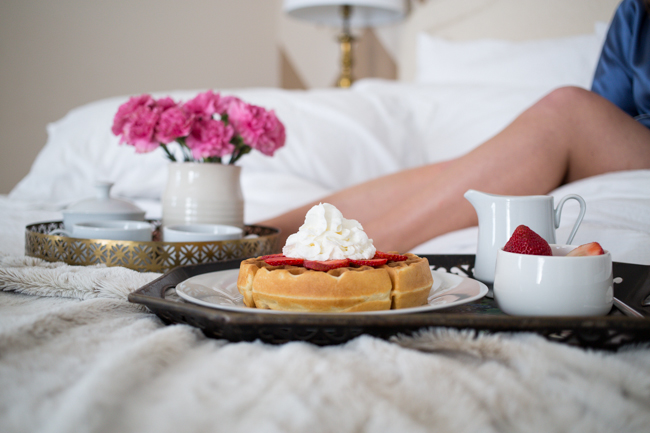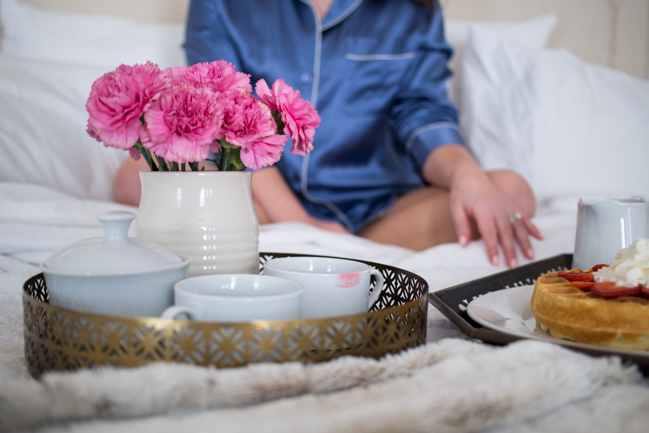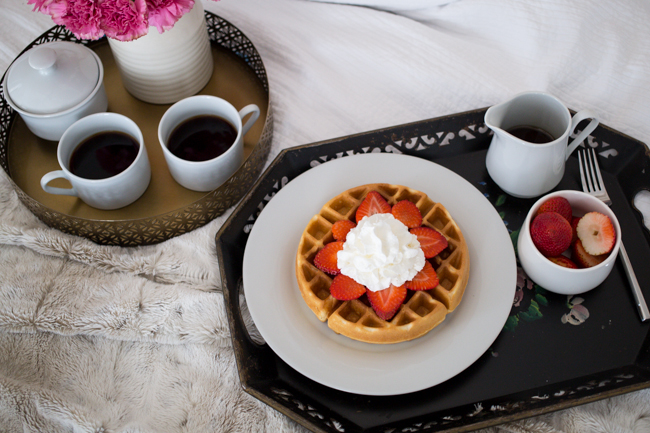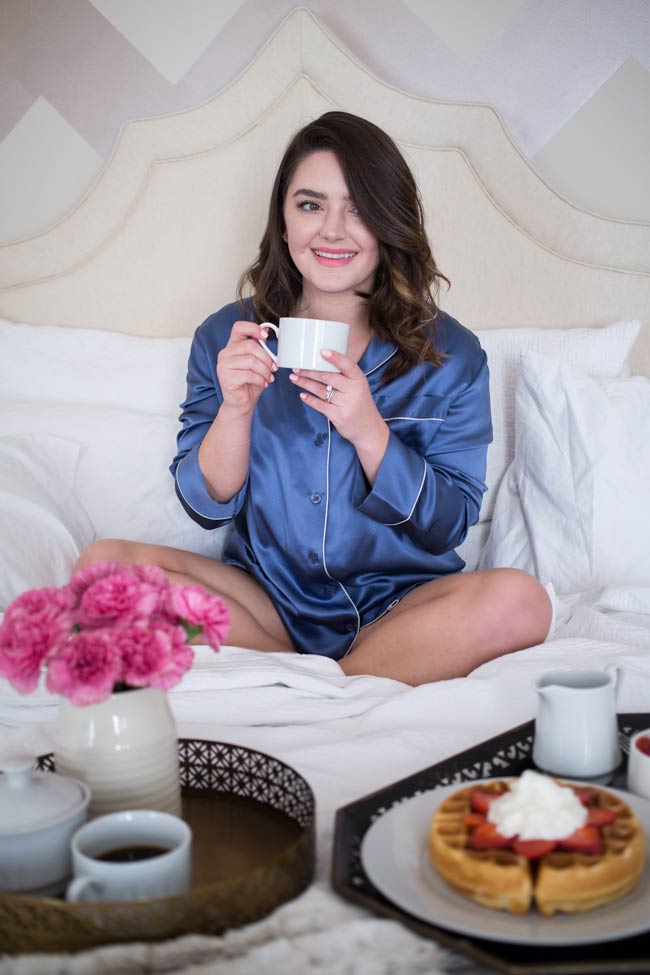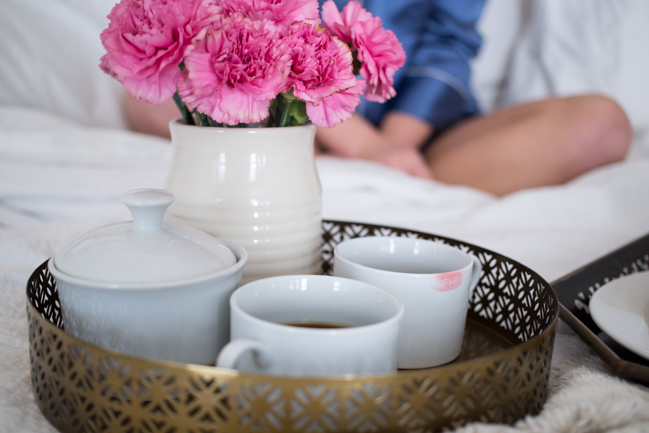 N and I just celebrated 10 years together in December and in all these years we've never really been big on Valentine's Day. We recognize it, say happy Valentine's Day, and usually go out to eat (nothing much different than our typical date night) sometime the week before. But we don't usually do gifts and we usually just stay in on Valentine's Day and spend time together. When it falls on a weekday, we typically cook dinner together. With vday falling on a Sunday this year though, we thought it would be nice to do a romantic breakfast in bed. Wake up, freshen up, make breakfast together, then retreat back to the bed and enjoy. We love making waffles (plus they're super quick and easy), so that seemed like the perfect option for us but any yummy breakfast will do. It's a great way to start a wonderful day together!
If you're not celebrating Valentine's Day with a SO this year, why not take a morning just to treat yourself? Make yourself breakfast, enjoy a mani/pedi, whatever it is that you like to do to pamper yourself. But do it in silk pajamas. That sounds like a good day to me.
What are your vday plans this year? Do you have any traditions?
Products
Hope you had a great weekend! Thanks for stopping by!
Much love,

Linking up with these lovely ladies today.