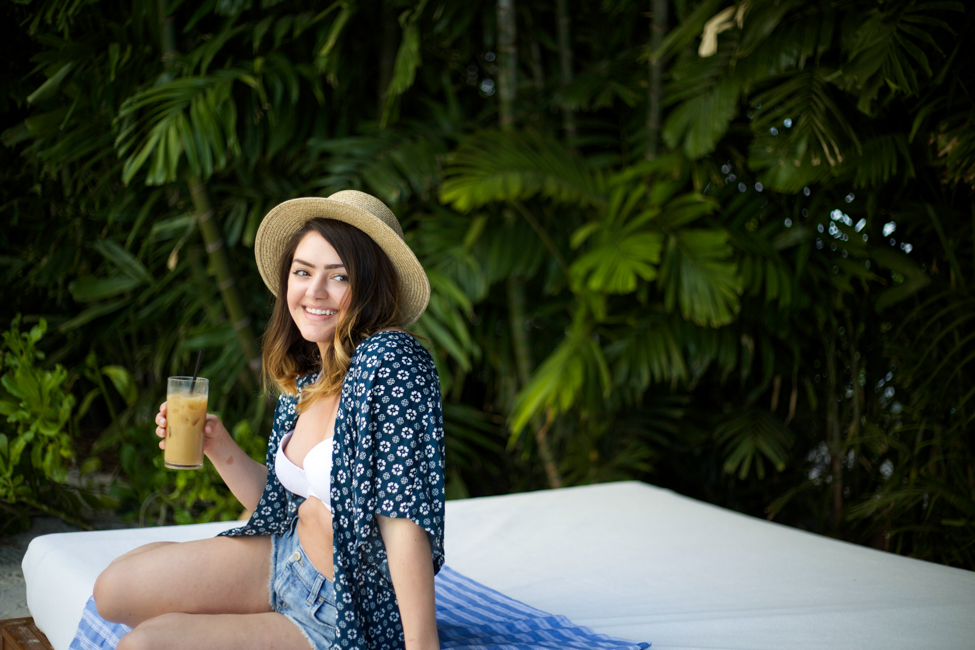 Before I take any trip where I will inevitably be wearing a swimsuit, I always start to panic about my skin.  More specifically, my tan.  I went to college in Florida and loved having sun kissed skin. A few years, a move to Georgia, and an office job later, you'd think I avoid the sun like the plague.  I do love the sun, but I don't get out much and I have pretty pale skin.  To get a little glow and avoid the bed, I usually opt for a spray tan.  Before our recent trip to Hawaii however, I decided to forego my usual spray tan and do a couple sunbed sessions at my local Palm Beach Tan location.  I didn't want to be SUPER dark, so a couple sessions was all it took to make me feel ready.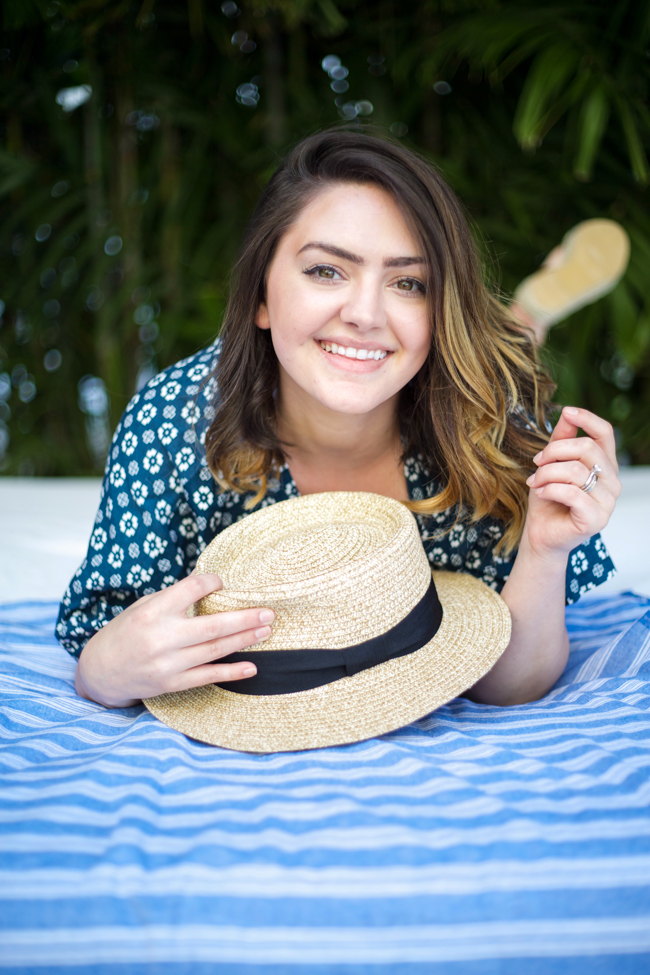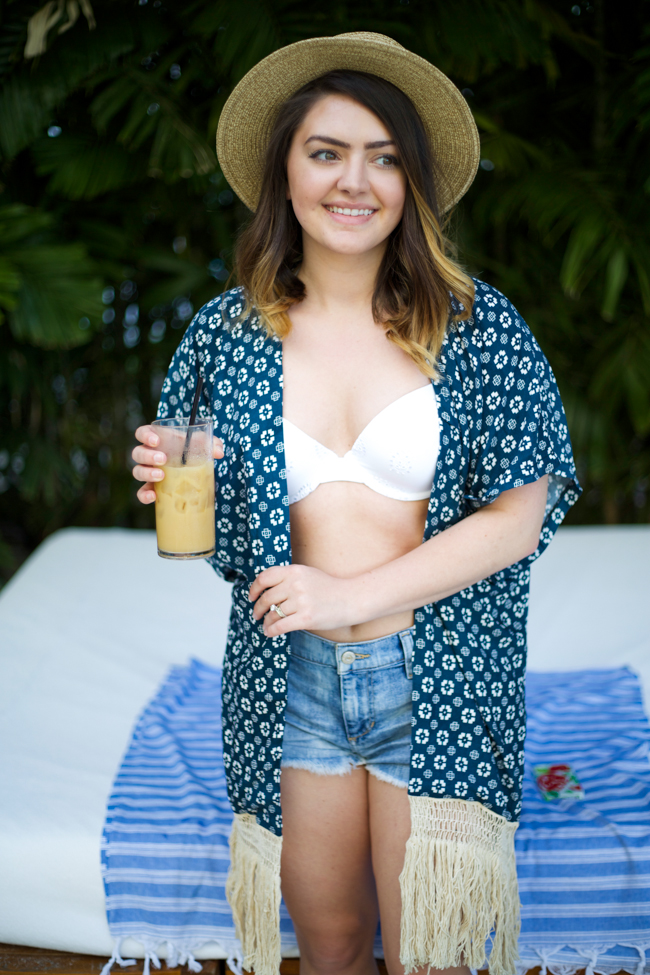 I do not tan regularly.  I usually do a couple sessions before a big event or a vacation, both of which are rare.  So I'm really not any kind of expert, but I do like the way it makes me feel to tan.  Tanning, after all – whether a spray tan or a sunbed tan – is also about how it makes you feel…more confident and attractive or whatever it may be for you.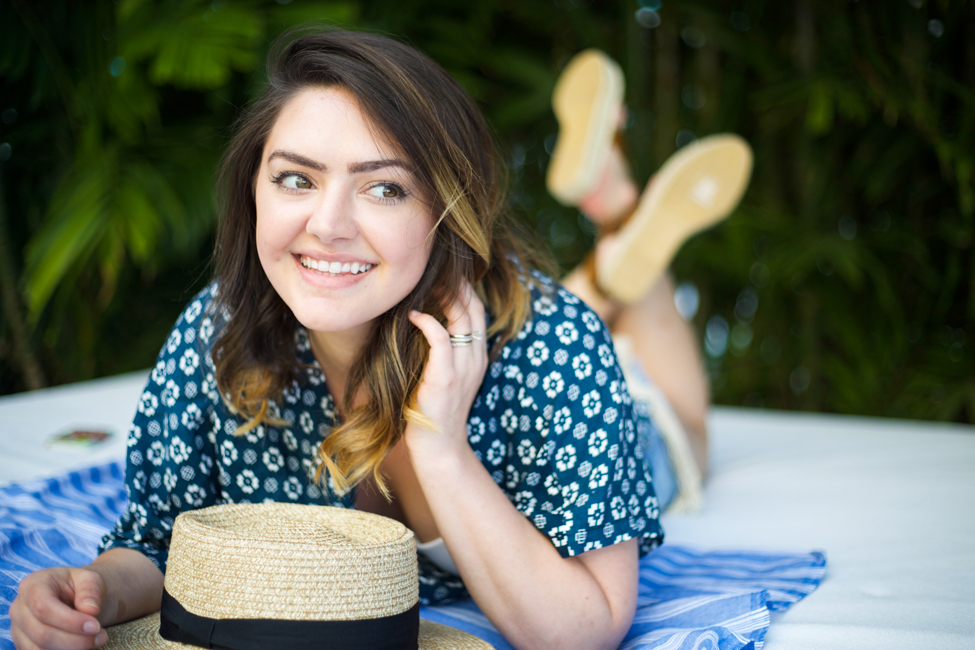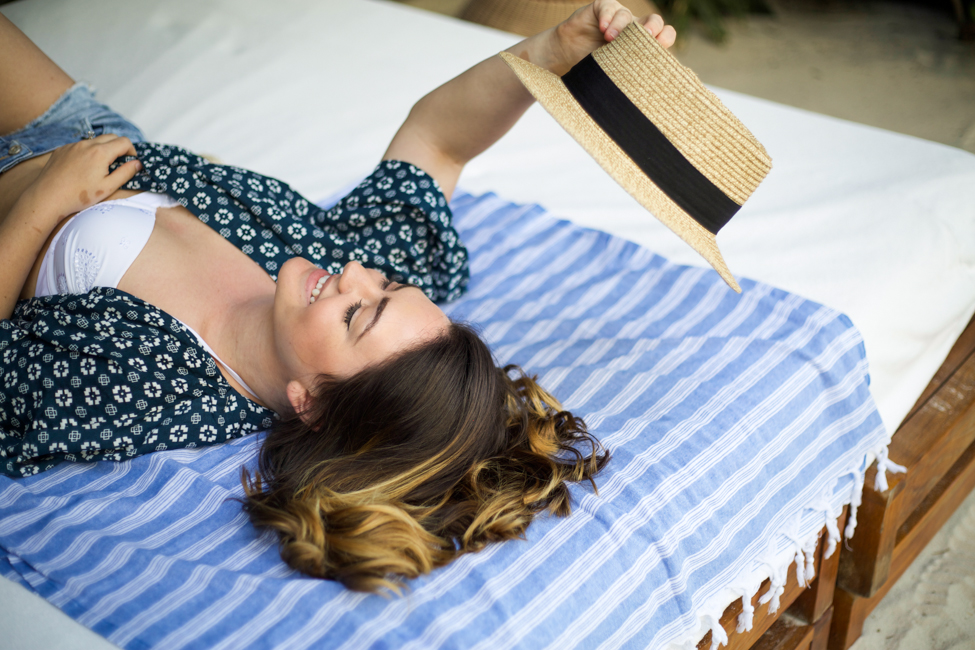 I don't like to be super tan.  And as you can tell, I'm not.  I just like a little glow.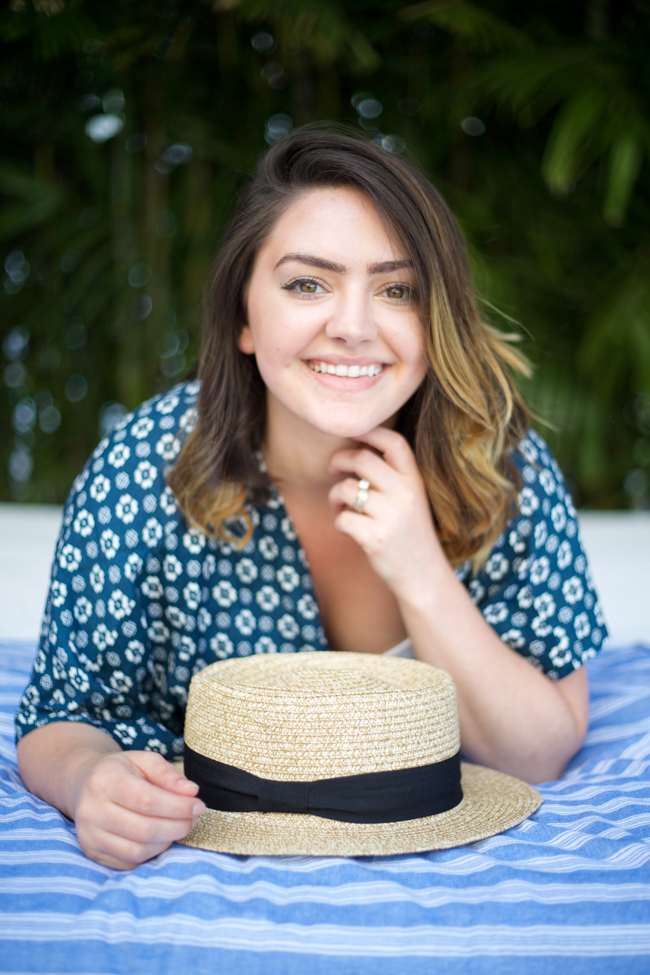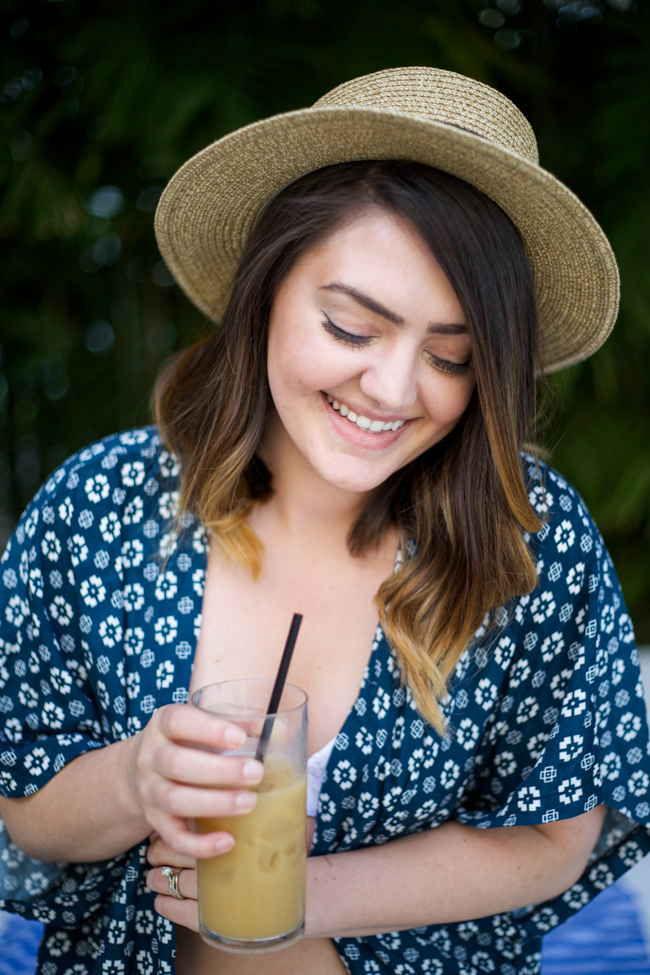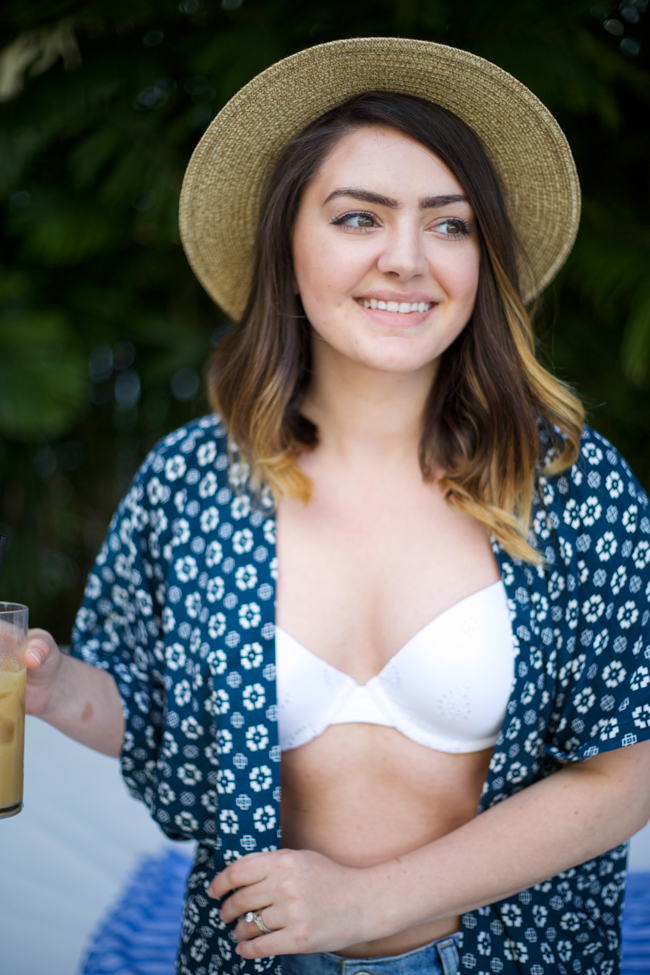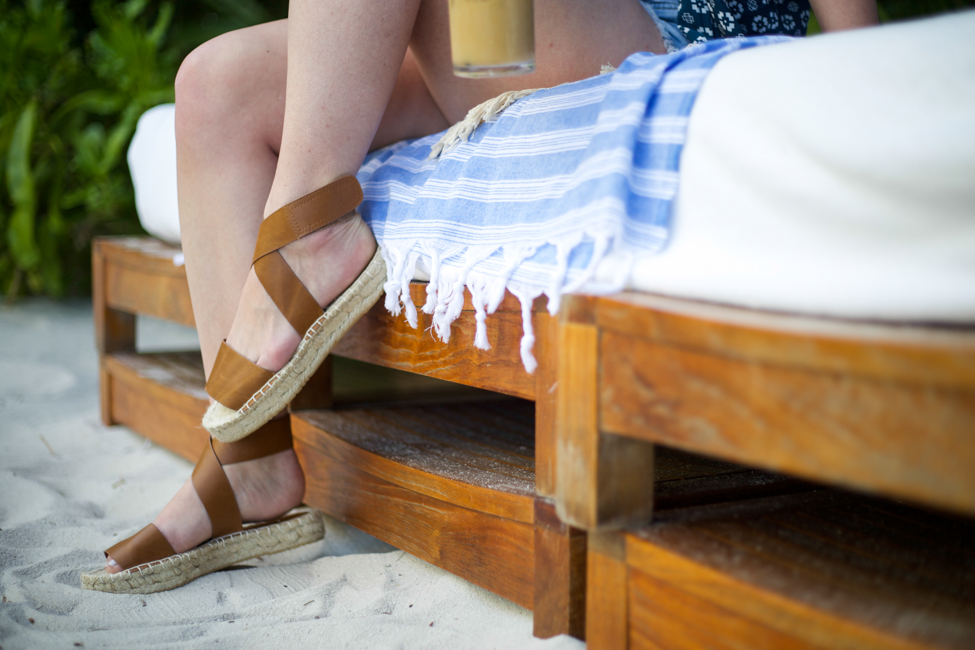 I've mentioned before that when I tan, Palm Beach Tan is my favorite place to go.  I've tried other places and had terrible experiences so I'm a loyal PBT fan now.  So when they asked me to test out the Premier Collection of lotions, I was super excited.  I don't traditionally do reviews, but PBT is kind enough to be giving away a set of their Premier Collection lotions and cute clutch to house them all (see image below), so I'm going to tell you a little bit about what I thought of each item I tried.
Facial Maximizer
BB Ultra Radiance Céme
Perfect Clarity Age Defying Complex
I LOVED the formula of this product.  It instantly made my skin look smoother and my pores look smaller.  It smells nice and is lightly moisturizing without feeling too heavy for your face.  I don't tan my face because I have sensitive skin.  I actually use an SPF on my face if I'm going to tan.  The result is that my face is always shades lighter than the rest of my body.  But if you tan your face, I feel comfortable saying that you will like this product.  I might start using it every couple of times I tan.
Black Bronzer
Ultra Luxurious Black 50 Carat Bronzing Elixir
Diamond Dust Complex
I really enjoyed this lotion.  It went on nice, smelled nice, and made my skin feel softer instantly.  I don't go for tanning lotions that have that, you know, tanning lotion smell.  This doesn't have that.  The only thing that I didn't love about this product is that it took a really long time to get product to come out of the pump.  If you use it, it would probably be beneficial to make sure that you get some of the product out before you are at the tanning salon.  My bed started without me before I even got any product – let alone got the product on.  So just a heads up to you.
Tan Extending Moisturizer
Ultra Luxurious Hydration Body Lotion
With Color Last Complex
I love this after-tan moisturizer.  It's my favorite product in the set and I actually bought it for myself before PBT sent it to me to review.  I tested it out in the store and felt like I really needed it.  It's intended to help extend your tan.  You use it immediately AFTER you tan and it helps your tan last longer.  Before I bought this product, I never really used anything like it.  Now I won't go back.  One of my favorite things about it is that it's relatively light.  After you tan, the last thing you want is a heavy lotion that's going to slip around and make you feel gross.  This blends right in and doesn't feel slimy (you know what I'm talking about).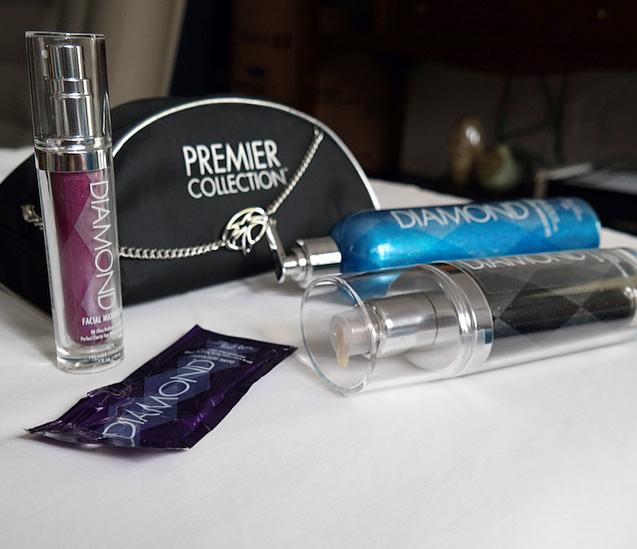 If you want to test these products, I've got good news for you!  One lucky follower will be randomly selected for a Premier Collection lotion gift bag (a $300 value!) containing either a Diamond Dark Bronzer or Intensifier (I got the Bronzer), a tan extender and Facial Maximizer BB Creme, all in a fashionable Premier Collection clutch.
Summer is a great time for resolutions and a pledge to be more confident, poised and fun. Fill in this blank "This summer, I pledge to be a shade more ­­­­­­________" and drop it in a comment below for a chance to win this gift from Palm Beach Tan.
For those of you who opt for the sunbed–TAN WISELY by following Palm Beach Tan's Golden Rules of Tanning found here. Winners must be over 18 yrs of age, and the offer is valid at any Palm Beach Tan Salon near you.  Visit palmbeachtan.com for more information or check them out on Facebook, Twitter, Pinterest and Instagram.
Leave a comment below.  Then register your entry in the Rafflecopter widget below and checkout the other ways to enter.
xo,

This post was written in collaboration with Palm Beach Tan.  Thank you for continuing to support the brands and business that keep Mae Amor online.