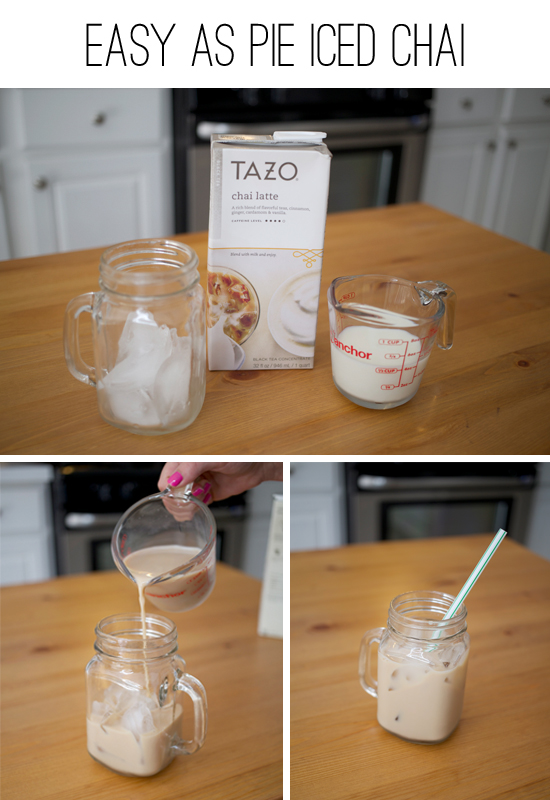 At Home Iced Chai Tea Latte
Mix equal parts milk or milk substitute (I used 2% for the shoot, but typically use coconut milk) and concentrate.  Pour over ice. Sip and enjoy, preferably through a straw.
I know I'm not blogging about anything revolutionary or anything but this Tazo chai tea latte concentrate has sort of changed my life.  For about $6.00 (less than 1.5 times the cost of an iced chai latte at Starbucks), including milk, you get about 8 iced chai lattes at home.  I've made my own chai concentrate before and can share the recipe with you all, but this is so much simpler that it requires basically no effort on your part to enjoy exactly the same iced chai that you get at Starbucks.  For me, this is a no brainer.  Why bother making my own concentrate when it's already available?  I always say that your time is worth something and for me it's just not worth my time to make my own concentrate.  I'd say it's definitely worth it to buy the concentrate though, and make my own drinks at home.  After all, I don't have to drive to Starbucks, wait in line, or pay $5 a pop.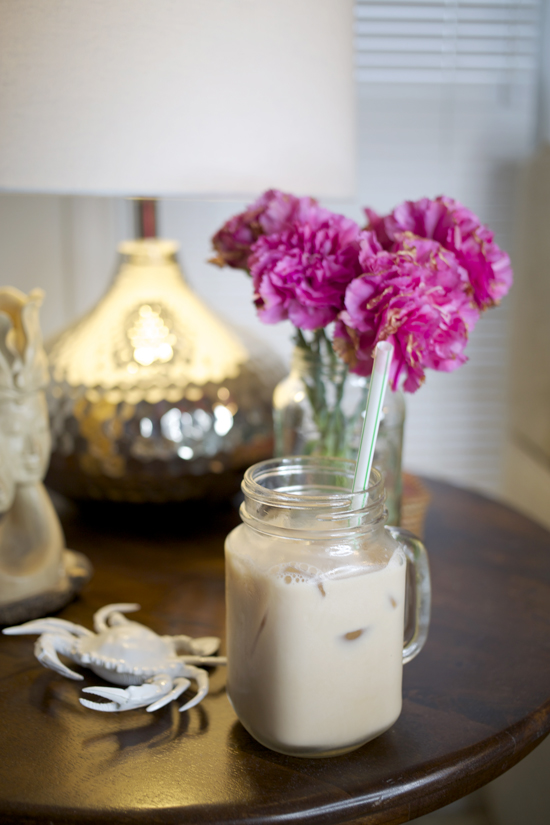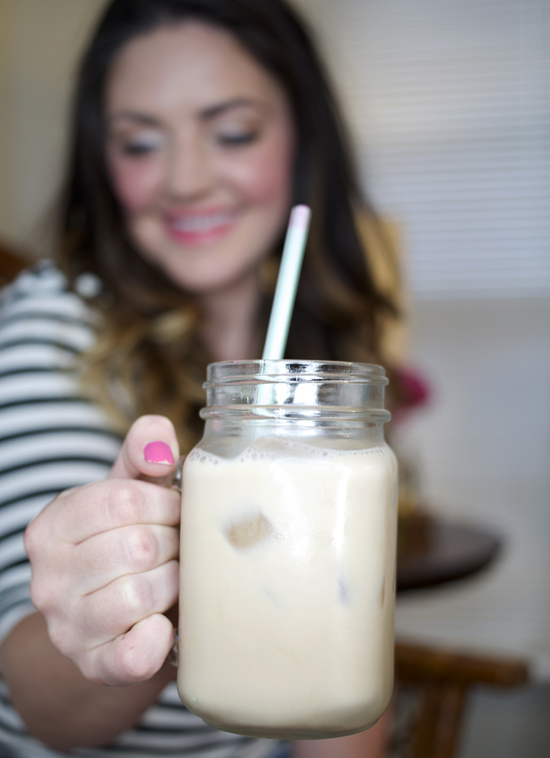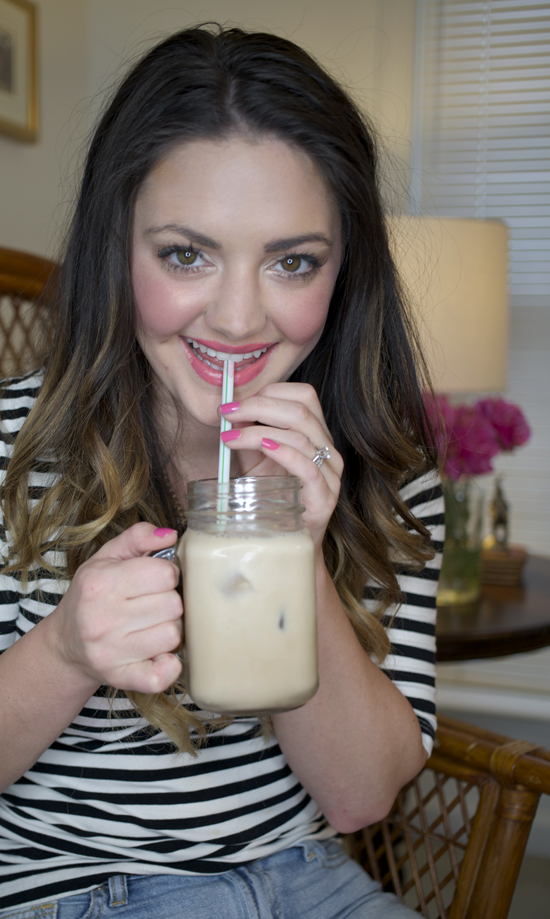 Top: H&M | Shorts: Gap | Necklace: Piperlime
To make your tea concentrate, the normal ratio is two tea bags per cup of water.  I use the Tazo Chai tea bags.  You can add spices, but the the chai tea bags already have spices.  If you'd rather use fresh spices, you can use black tea and add spices.  Sweeten with sugar and honey and add a hint of vanilla (either vanilla extract or vanilla bean stick).
If you make your own concentrate, let me know how it turns out!
Happy Monday! Start your week off right and do something that makes you happy!
Much love,
Mae