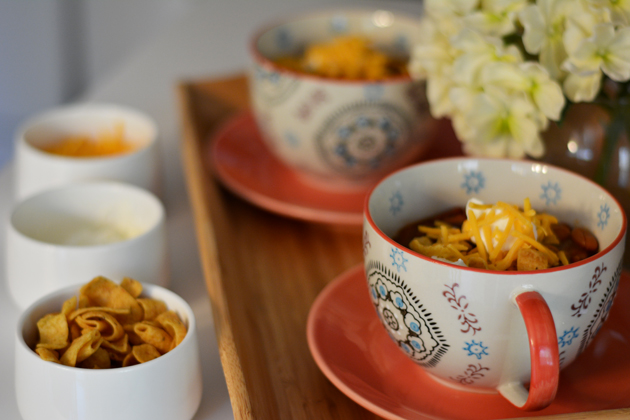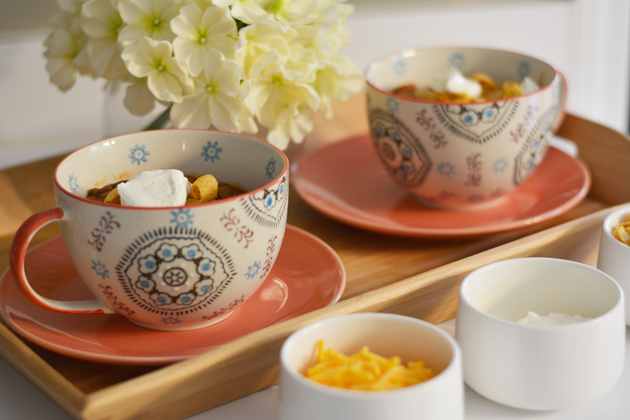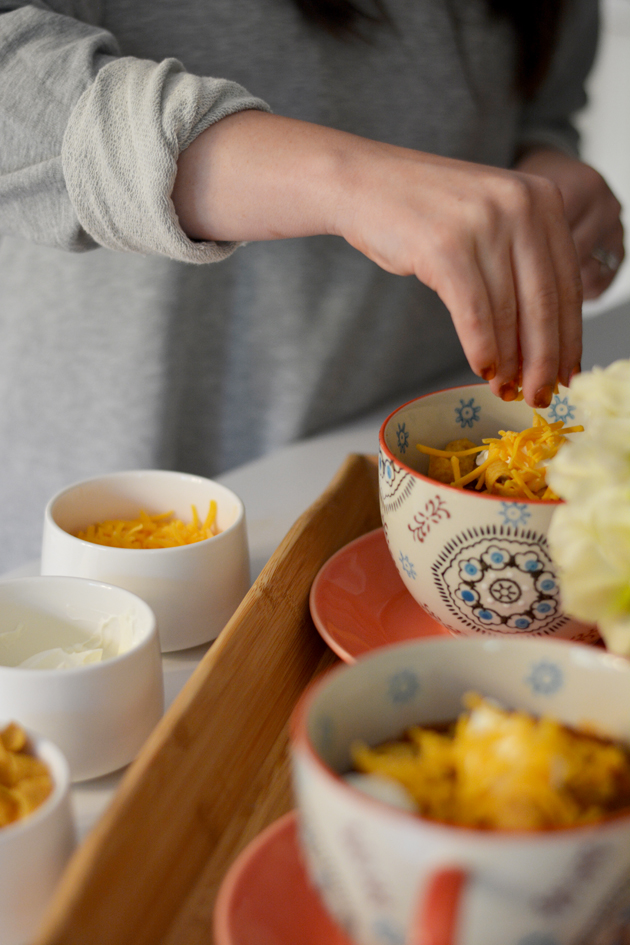 Ingredients:
1 1/2 pounds lean ground beef
2 cups chopped onion
1 (15-ounce) can light red kidney beans, drained
1 (15-ounce) can dark red kidney beans, drained
1 (15-ounce) can cannellini beans, drained
1 (15-ounce) can butter beans, drained
1 (15-ounce) can pinto beans, drained
2 (14 1/2-ounce) cans diced tomatoes with jalapenos
2 (1 1/4 ounce) packets chili seasoning mix
1 (8-ounce) can tomato sauce
1 cup water
Salt and pepper
Brown the meat and onions in a skillet. Mix all ingredients in slow cooker. Cook on high for 4 hours or on low for 7 to 8 hours. Serve with your favorite fixin's. Perfection.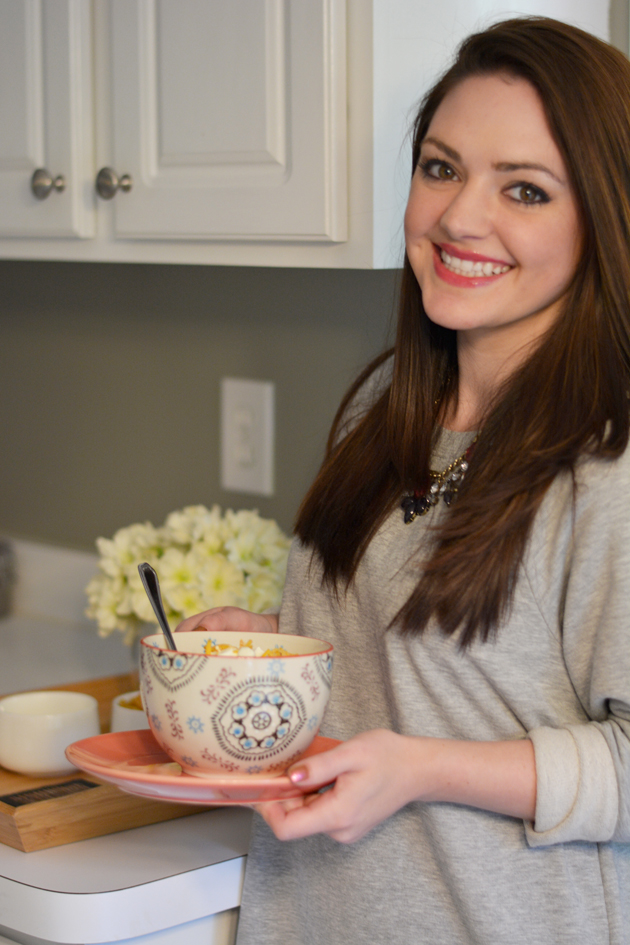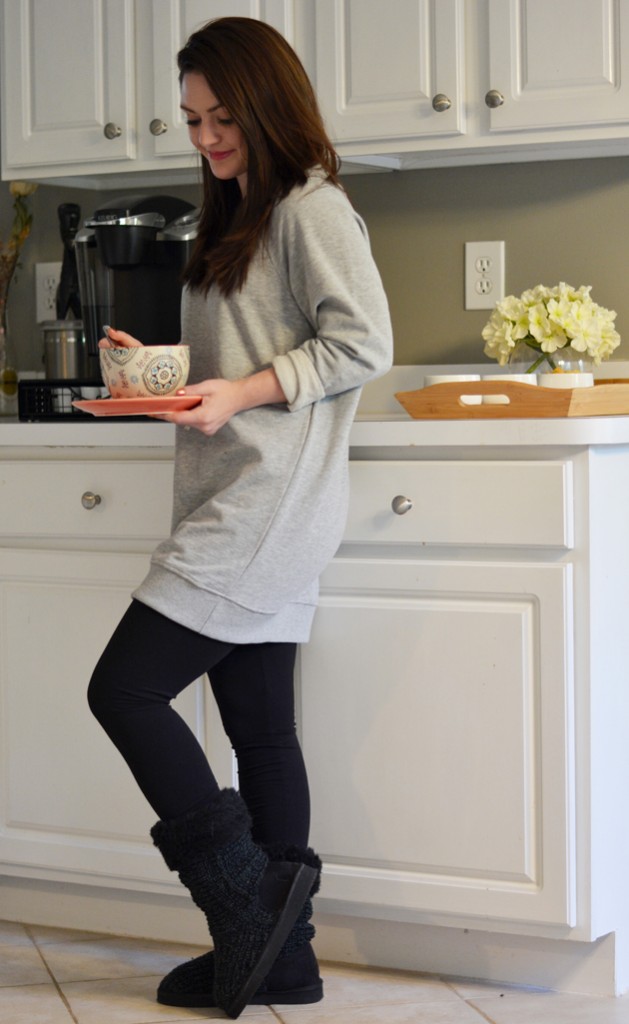 Outfit Details:
J. Crew Factory necklace (extra 30% off with code BIGSALE) | H&M Sweatshirt (the most comfortable thing ever) | H&M leggings | Sweater boots (pretty sure these are my little sister's)
Plates and Bowls via TJ Maxx
I don't really have a favorite season.  I love change, so I guess that my favorite is when seasons are changing more than any one season.  That being said, I love fall and when the weather starts getting cooler.  Growing up, my dad always made chili in the fall and winter. Now, when things cool off, there are few things I start to crave more than a good bowl of chili (thanks, Dad).  What better way to eat chili than curled up on the couch in some great loungewear?  Right, I couldn't think of one either.  The first fall after Nick and I got married, I was determined to find the perfect chili recipe.  I enjoy cooking but in my first year of marriage I lacked a certain level of skill in the kitchen.  I am not ashamed to say that I was turned on to this recipe because it was so simple.  And I keep going back to this recipe for the same reason.
The recipe above is straight from the Food Network, but I have a couple ways that I like to customize the recipe now.
1.  I skip the onion. I don't like onion. So if I get to pick, it's not in there.
2.  I'm not a fan of beef, so I like to substitute frozen veggie crumbles for the ground beef.  To be honest, the recipe doesn't entirely require meat, so you could just skip the meat altogether.